Welcome to BeerAdvocate (BA).
Respect Beer.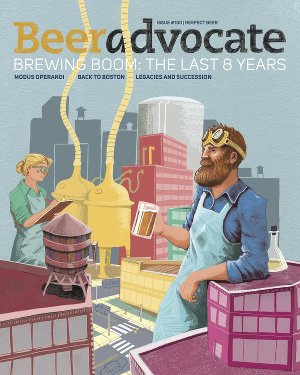 BeerAdvocate magazine (Print Subscription)
BeerAdvocate Pride Tee
The classic, with a twist. "BeerAdvocate" in rainbow colors on the front. "BA is so gay." on the back; a play off of the popular "Marriage is so gay." campaign. This is the first in our Beer It Forward series.
$5 from each shirt sold will be donated to the Human Rights Campaign.