Dismiss Notice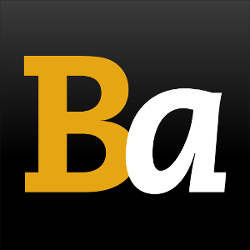 Site Performance Updates: We're aware of the nightly site outage, and working on resolving the issue.
German Pilsner
by: BeerAdvocate on 04-10-2002
The Pilsner beer was first brewed in Bohemia, a German-speaking province in the old Austrian Empire. Pilsner is one of the most popular styles of lager beers in Germany, and in many other countries. It's often spelled as "Pilsener", and often times abbreviated, or spoken in slang, as "Pils."

Classic German Pilsners are very light straw to golden in color. Head should be dense and rich. They are also well-hopped, brewed using Noble hops such has Saaz, Hallertauer, Hallertauer Mittelfrüh, Tettnanger, Styrian Goldings, Spalt, Perle, and Hersbrucker. These varieties exhibit a spicy herbal or floral aroma and flavor, often times a bit coarse on the palate, and distribute a flash of citrus-like zest--hop bitterness can be high.

The yeast employed lends a sulfury character to the aroma of the beer; however some Pilsner yeast strains have a slight estery (fruity) or faint diacetyl (buttery) character. Pilsners are well-attenuated, medium-bodied beers, with malty residuals of sweetness in the aroma and flavor. After primary fermentation, the beer usually undergoes a diacetyl rest, to reduce the amount diacetyl, and then a period of lagering (German for "to store"), which is a practice of maturing under cool temperatures (~40F) and which also produces a clear, bright beer. Alcohol content rests at about 4-5 percent alcohol by volume.

Well, that's the very high-level description of the style, let's get into some examples …

Domestic German-Style Pilsners

Harpoon Pilsner (Harpoon Brewery, MA) – Well-structured, perfect mouth feel with a German-like Pilsner flare. One of the most underrated beers that Harpoon brews … this one gets our respect.

Prima Pils (Victory Brewing, PA) – Perhaps the hoppiest of the style, not only in bitterness but also flavor. Enough malt to keep the brew in balance and that fresh micro-brew taste we love. 5.3 percent alcohol by volume.

Sam Adams Golden Pilsner (Boston Beer Company, MA) – A very refreshing Pilsner with a great body and use of hops. This is one of those beers to give to a Bud drinker, just to see what they make of it. Who knows? You might convert them. 4.63 percent alcohol by volume

Sierra Nevada Summerfest (Sierra Nevada Brewing, CA) – Crisp, light to medium-bodied, malty with a spicy, tingling hop bitterness that bites right in the middle. A great brew, and quite traditional in character. 5.0 percent alcohol by volume

The Real Stuff – German-Style Pilsners

Becks (Brauerei Beck & Co.) – Jason: This beer is right up there with Heineken and other Euro lagers that have been chewed up and spit out by that stressed brewing process called pasteurization. It is what it is; there are better ones to choose from. 4.8 percent alcohol by volume

Bitburger Premium Pils (Brauerei Bitburger) – clean, crisp and a bit more bitter than other German Pils. 4.8 percent alcohol by volume

Eibecker Premium Pils (Einbecker Brauerei AG) – Todd: This beer didn't overly impress me, but I did like it. It lacks balance in the malt department, and goes big on the hops. Still a decent beer and its hop character certainly stands out amongst the standard Pilsners on the shelves these days. 4.9 percent alcohol by volume

Pinkus Organic Ur Pils (Brauerei Pinkus) – Very interesting with raw complexities...packed with flavor and could be paired with numerous types of foods, Pan-Asian seemed to work best. A beer from the Old World that brings all of its goodness with it in the bottle. 5.2 percent alcohol by volume

Radebeger Pilsner (Binding-Brauerei AG) – An easy to drink traditional German Pils; a clean, quick, very refreshing, light session, beer that could be paired with just about any meal. Nice hopping to give the beer a spicy herbal finish. Could make for a most excellent year-round fallback beer.

St. Pauli Girl (Saint Pauli Brauerei) – A must try brew, despite those awesomely cheesy adverts and stigma on imported lagers. This is one damn fine imported Pilsner lager, and no, that's not the t-and-a influence speaking either…4.9 percent alcohol by volume

Spaten Pils (Spaten-Franziskaner-Bräu) – A classic. Liken this to a Heineken or Becks, but without the "skunky" character; much more clean and full. 5.0 percent alcohol by volume

Warsteiner Premium Verum (Brauerei Warsteiner) – A very good Pilsner to be had, a step above Beck's for sure. Good pricing also, you can find it for around $9.99 a 12-pack. Perhaps a little too pasteurized and/or filtered, though not to the point of turning the beer into nothing. This lazy summer day Pilsner does not mind to be served ice-cold either. 4.8 percent alcohol by volume

Würzburger Hofbräu Premium Pilsner (Würzburger Hofbräu AG) – Jason: If all you want is a typical German Pilsner, I'd choose this one over any mass-marketed German Pilsner, any day of the week. Good drinking all around with lots of rustic grain and hop for the mouth to play with.

Veltins Pilsner (Brauerei Veltins) – A very refreshing Pilsner and a nice alternative to US commercial lagers and Pilsners. Not much better than the other over-hyped lagers of the world, but still not a bad brew. 4.8 percent alcohol by volume
© BeerAdvocate.com, Inc. All rights reserved.