Dismiss Notice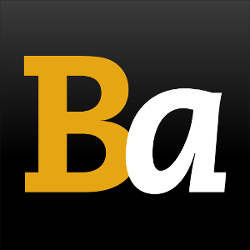 Site Performance Updates: We're aware of the nightly site outage, and working on resolving the issue.
Trippin' On Tripels
by: BeerAdvocate on 03-06-2002
Brief History
The Belgian Tripel: a pretty damn fascinating style of beer to say the least. If crafted and served correctly, it is a beverage of great awe. Those in the know might even associate the Tripel with Trappist monasteries and their long history of brewing. Surprisingly though, the style hasn't been around for that long. It wasn't until post-World War II that the style was incepted although its precise origin is more or less a product of the Belgium Trappist Monk community. Trappist monasteries worldwide (then and now) are financially self-reliant. As a result they manufacture and sell their own cheese, bread and jellies. In fact, they are renown for them, although they (at least the smart ones) are better known for brewing beer, which they practically live on during fasting.

Tripels are commonly light pale in appearance, which probably came about by the influence of pilsners and other pale lager styles, and their massive popularity during the time period. More specifically, after WWII the Trappist monks at Our Lady of the Sacred Heart in the town of Westmalle brewed up a batch of strong golden colored brew. Westmalle Trappistenbier Tripel, the quintessential Belgian Tripel that many brewers strive to emulate, was born.

Characteristics
Now that we've explained a bit about where Tripels come from and how they came about, let's take a look at what they are. The name "Tripel" actually stems from part of the brewing process, in which brewers use up to three times the amount of malt than a standard Trappist "Simple". Traditionally, Tripels are bright to gold in color, which is a shade or two darker than the average pilsner. Head should be big, dense and creamy. Aroma and flavor runs along complex, spicy phenolic, powdery yeast, fruity/estery with a sweet finish. Sweetness comes from both the pale malts and the higher alcohol. Bitterness is up there for a beer with such a light body for its strength, but at times is barely perceived amongst the even balance of malts and hops. The lighter body comes from the use of Belgian candy sugar (up to 25% sucrose), which not only lightens the body, but also adds complex alcoholic aromas and flavors. Small amounts of spices are sometimes added as well.

Tripels are actually notoriously alcoholic, weighing in at around seven percent to 10 percent (+/-) alcohol by volume, yet the best crafted ones hide this character quite evil-like and deceivingly, making them sipping beers. And what better way to sip them than in the appropriate glassware. As with most Belgian beers, each style, brewery and even beer will have its own specifically designed glass. In the case of Tripels, they are commonly served in majestic, metal-rimmed chalices or fancy goblets.

Monk Law
There have been many imitators of the Tripel style, however Belgian law dictates that in order to put the stamp Trappist on a product it must be brewed at a Trappist monastery-and it's enforced. Home-brewed and secular equivalents must be called "Abbey" ales. So, as a result, there are now many brands that are contract brewed for the monks (like Abbey ales) or reduced to a brand that is now consolidated into a non-secular brewery. Today you'll find many breweries that have simply spawned their own interpretation of the Tripel, known as the Belgian Strong Pale Ale (but we can talk about this sub-style another day), while others use 'Triple' to describe their product. Bottom-line; the same style for the most part ... just a matter of wording and monk politics. The important thing to remember is that if you make a beer and say that it's Trappist, you'll wake up to an army of bald-headed protesting monks who mean business-no shit.

Examples
Here's a quick (not complete) list of commercially available Belgian Tripel ales, broken down by Trappist, Abbey and American.

The Trappist Tripels
Chimay Cinq Cents (Wit)
La Trappe Tripel
Westmalle Trappist Tripel

Abbey Style Tripels
Affligem Tripel
Brugse Tripel
Duinen Tripel
Leffe Tripel
St. Bernardus Tripel
Witkap Pater Tripel

American Tripels
Allagash Triple Reserve
Cambridge Brewing Triple Threat
North East Brewing Co.'s Grampus Tripel (R.I.P.)
© BeerAdvocate.com, Inc. All rights reserved.