Dismiss Notice
Dismiss Notice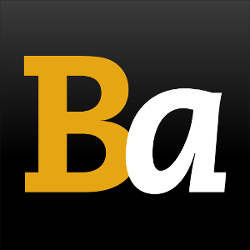 Join Our Email List →
And we'll send you the latest updates and offers from BeerAdvocate, because knowing is half the battle.
Dismiss Notice
8th Annual Great Northeast International Beer Fest
by: Todd on 11-16-2001
In summary, this festival sucked. If you're interested in the details, do read on …
The Judging
First, why in the hell would a brewer want to pay $$$ to enter their beer in such an inconsequential event? And perhaps even worse, in Rhode Island?
Entrants for 5th Annual Great North East Beer & Cider Competition were all over the place, few (down greatly from previous years), and the styles in which they are judged were so condensed that it made judging near impossible. Example: I judged the Pale Ale category. In my grouping of beers there were the following sub-categories: American Pale Ales, Traditional English Pale Ales, American Amber Ales and Irish Red Ales. The difference between these sub-categories is so vast that judging them all as Pale Ales seemed ridiculous. I was also paired up with three other judges. One of which was very competent, while the other two came from the same brewery and hadn't a clue on how to judge a beer. The worse of the two constantly used his own personal preferences, rather than looking at the beer for its fit within the style.
The Festival
Apparently, breweries also have to pay for booth space if they plan on serving their beers at the festival, which occurs the following day. However, they don't have to enter the competition to get a booth at the festival. This would explain why useless vendors like cell phone shops and malt-based hooch-style drinks were allowed into a beer festival -- obviously there to help line the organizers pocket, rather than promote beer.
The bro and I decided to hit the first session and skip out of Providence early. As we walked to the convention center there was no signage indicating that there was a beer festival inside. We witnessed many festival goers wandering inside, either looking for the entrance or asking convention center staff. Luckily we'd been there before, so we made our way to the entrance. Not that we are egomaniacs, but we simply explained that we should be on the guest list as we judged the day before, were members of the press and associated with two of the event sponsors (Yankee Brew News and the Weekly Dig). 10 minutes later we finally got in, but with a lot of explaining and dealing with complete morons (aka suits with walkie-talkies). Once in, we eyed up the crowd who was tame and pretty decent in numbers for an afternoon session -- probably around 300 people when we arrived.
The Cups
This year the festival selected to use small silk-screened plastic cups for their sampler glasses -- not overly impressive, but does the trick. We grabbed ours and wandered around searching for our first beer of the day, but as we did a common murmur and air of disappointment weaved an uncomfortable blanket throughout the crowd. Finally someone suggested that we smell our cups. As we did our senses were knocked back by a most horrible pungent chemical plastic smell. That's right, as the manufacturer silk-screened the cups they were stacked into each other and the chemicals from the screening leeched into the inside of the cups (or was it the permanent "Sharpie" marking on every cup). No amount of rinsing, washing or beer steeping managed to rid the cups of the overpowering aroma. You could not drink a sample of beer without killing your sense of smell. We had two samples, threw away our cups and left the festival.
After we left the organizers went out and purchased Styrofoam cups, and within a 1/2 hour people were complaining once again. Apparently plastic cups were eventually obtained. Regardless ... Imagine paying $28 for this?
It's obvious that this event does not accomodate or promote the brewing industry, which is a shame as it has so much potential to do so. I'll never attend this event, nor judge it, again.
Check out the Winners List:
http://beeradvocate.com/beer/news_read/152/
© BeerAdvocate.com, Inc. All rights reserved.