Dismiss Notice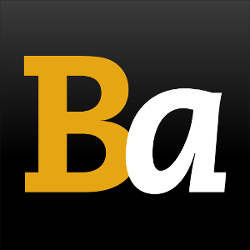 Site Performance Updates: We're aware of the nightly site outage, and working on resolving the issue.
Blanche Du Mont Blanc
| Brasserie Distillerie Du Mont Blanc
BA SCORE
78
okay
14
Reviews

BEER INFO
Brewed by:
Brasserie Distillerie Du Mont Blanc
France
|
website
Style:
Witbier
Alcohol by volume (ABV):
4.70%
Availability:
Year-round
Notes / Commercial Description:
No notes at this time.
Added by tjd25 on 08-13-2004
Reviews: 14 | Ratings: 30

3
/5
rDev
-5.1%
look: 3 | smell: 3 | taste: 3 | feel: 3 | overall: 3
Nice hazy yellow color with white head. Aroma is sweet with lemon and vanilla notes. Taste starts also sweet and lemony but it also has an off putting medicinal flavor. Light body with medium carbonation. It has good but also bad flavors, I am not really enjoying it.
★
267 characters

3.23
/5
rDev
+2.2%
look: 3.25 | smell: 3.25 | taste: 3.25 | feel: 3 | overall: 3.25
A: The beer is relatively clear light yellow in color and has a moderate amount of visible carbonation. It poured with a finger high bright white head that gradually died down, leaving lacing on the surface and a collar around the edge of the glass.
S: Light aromas of lemon citrus are present in the nose along with hints of wheat.
T: Much like the smell, the taste is dominated by lemony flavors and also has underlying notes of wheat. No spices are perceptible.
M: It feels light-bodied on the palate and has a moderate amount of carbonation.
O: This beer is very easy to drink and has some refreshing properties. It would make for a nice beer on a hot summer day. The taste isn't very complex, but it is a nice change of pace if you want a witbier that doesn't have orange flavors in it.
★
791 characters

3.06
/5
rDev
-3.2%
look: 3 | smell: 3.25 | taste: 3 | feel: 3 | overall: 3
330 ml bottle poured into a Tumbler glass
Appearance... hazy straw colour beer with head colour white of 1.5 fingers
Aroma... wheat, wet malt and lemon
Taste... citrus and herbal, bitterness is not present,
Mouthfeel... medium body and high carbonation
Overall... a low standard white beer with too much gas in mouth, refreshing beer but not remarkable.
★
354 characters
2.43
/5
rDev
-23.1%
look: 3.5 | smell: 2.25 | taste: 2.25 | feel: 3.75 | overall: 2
Bought it in a beer shop in Gueret, France, because it was there. And I was, obviously. Otherwise the whole thing just sort of...falls apart, really. It pours light gold with a white head, which should surpise only those who don't speak French or drink beer. The smell is a bit like dishwashing liquid. A tad soapy and artifical not unpleasant in its own way but I'm not sure it makes me thirsty, persay. The taste continues the artificial theme, sort of vaguely lemony but in a big factory sort of way. Something designed by Germans. Great engineers, but not the romantics you may want being creative with your food products. The mouthfeel is soft and probably the highlight of the beer. Overall, the bottle is more interesting than the contents. Drink this if you're hot and its in front of you. Right in front.
★
813 characters

3.38
/5
rDev
+7%
look: 3.5 | smell: 3 | taste: 3.5 | feel: 3.5 | overall: 3.5
12oz Bottle
Appearance - Hazy light gold colour with an above average size fizzy white coloured head. I can't make out much carbonation due to the haziness and there isn't much lacing. The head lasted for only a few minutes.
Smell – breads/grains, cloves, lemon, slightly skunky
Taste & Mouth - The beer comes across as slightly thin and there is an average amount of carbonation. I can taste lots of lemon mixed with breads/grains and some cloves. It finishes with a lemony spicy aftertaste.
Overall – I was really worried when I first smelled the beer.. the initial notes of skunk were not appealing but the beer actually had a pretty nice taste. It was well balanced and although it was nothing special; it was very drinkable. Not sure I'd buy it again, but I'm happy to have tried it.
★
800 characters
3.23
/5
rDev
+2.2%
look: 3.5 | smell: 3 | taste: 3.5 | feel: 3 | overall: 3
Reviewed on 1/29/2010. Bottle thanks to dkachur. Pours a clear light yellow with a small white head. Aroma of yeast, biscuity malt, some light melon rind. Quite doughy. Flavor of light corn malt, some starchy sweetness, melon rind. Decent witbier, easy to drink.
★
262 characters
3.18
/5
rDev
+0.6%
look: 3 | smell: 2.5 | taste: 3 | feel: 4 | overall: 4
From July 3rd 2010 notes.
Wasn't feeling it when I saw it at the Atwater SAQ but I picked up everything I had never tried.
A- Looks a lot like mountain dew: Head fizzed right out and body is like limeade. No retention at all. Actually sounds like a soda as the fizz disappears. I'm still giving points for the original/pretty/interesting colour.
S- Dried apricot is all I'm getting right now. Looks weak. I think this is going to be watery. Becomes more and more sour as it warms.
T- Not that weak though. There is flavor in here. Apricot with a little banana and even less pineapple. Kind of a rotten hop thing going on if you look for it but not enough to discourage from drinking. A little bit watery.
M- Good, smooth, finely carbonated mouthfeel. Perfect dryness. Just a little punch missing... or something. The bubbles actually become rather big if you swish it around.
D- Very good. Satisfying enough (as long as it's a hot day) but goes down easy.
It was not bad and I can see the quality but will not buy again and do not recommend it. Great if it's your local beer.
A-3.0
S- 2.5
t- 3.0
M-4.0
D- 4.0
★
1,118 characters
3.15
/5
rDev
-0.3%
look: 3.5 | smell: 3.5 | taste: 3 | feel: 3 | overall: 3
A passable wit, from SAQ. Pours yellow body with some opaqueness. Pleasant enough citrus and wheat in aroma. Average mouthfeel, a bit above average carbonation. Drinkable, but not something to seek out. A little citrus in taste, bit also on the thin side.
★
255 characters
3
/5
rDev
-5.1%
look: 3 | smell: 3 | taste: 3 | feel: 3 | overall: 3
Bottle: Poured a hazy yellow color ale with large foamy head with some retention and not much lacing. Aroma of medium wheat malt with some coriander. Taste is also a mix between some average wheat malt notes with light fruity ester and some coriander. Body is about average with OK carbonation. Lacking body and spicing is a bit shy for a middle of the road offering.
★
367 characters
3.98
/5
rDev
+25.9%
look: 2 | smell: 4 | taste: 4 | feel: 4 | overall: 4.5
Pours a hazy dirty yellowish white, good head but vanishes almost instantly. No lace.
Aroma a fairly large note of lavender. Also hints of citrus and coriander. Quite perfume-y but acceptable. Flavor, those citrus notes, lemon and blood orange rind, nice malt balance, something easily drinkable in large amounts.
★
314 characters

3
/5
rDev
-5.1%
look: 3 | smell: 3 | taste: 3 | feel: 3 | overall: 3
Beer bottle (75 cl.), tasted in 2009.
Appearance : yellow/pale color, with white foamy head (not persistent).
Smell : wheat and citrus notes.
Taste and mouthfeel : spicy, sweet and fruity flavours.
Drinkability : an average beer in the style Belgian Witbier.
★
259 characters
4.35
/5
rDev
+37.7%
look: 4.5 | smell: 4.5 | taste: 4 | feel: 4 | overall: 5
The package size I tasted was a 3 pack of 11.2oz bottles
The appearance is a cloudy, milky pale with a good amount of carbonation and tight lacing.
The smell is a strong citrus leaning heavily on orange rind, nice coriander spice nose with hints pepper.
The taste has a nice spice right up front followed by almost juicy orange flesh flavor, rounding out with a pleasant spice aftertaste.
The mouthfeel is light enough to enjoy in hot weather but enough body to enjoy year round with a slight amount of viscousness from the fruit.
Drinkability is amazing, I could drink this all day everyday and be happy.
All and all a very well rounded exceptional beer. Worth giving a try or two or three.
★
691 characters

2.1
/5
rDev
-33.5%
look: 2 | smell: 2 | taste: 2 | feel: 2 | overall: 2.5
Pale yellow, quite carbonated. Few foam, not long lasting.
Witbier hints (bitter orange and coriander), but also a soapy note.
In the taste the soapynote disappears, but even all the rest disappears. It slips away leaving nothing.
In the aftertaste it comes back some spiciness, but also the soapiness.
Drinkable, but for sure not in the witbier best of.
★
358 characters
3.62
/5
rDev
+14.6%
look: 3 | smell: 3.5 | taste: 4 | feel: 3 | overall: 3.5
The head faded quite quickly. The body was of a hazy pale golden color body. The smell was very wheaty and citric. The taste was enjoyably spicy with nice nuances of coriander and pepper. Some faint notes of bubble gum and a strong wheat character. The mouthfeel was a bit disappointing, slightly watery in spite of the hops presence. They use Mont Blanc (Europe's peak) water to brew thisa beer, and they are really excited about that. Maybe a bit too much.
★
459 characters
Blanche Du Mont Blanc from Brasserie Distillerie Du Mont Blanc
78
out of
100
based on
14
ratings.