Dismiss Notice
Dismiss Notice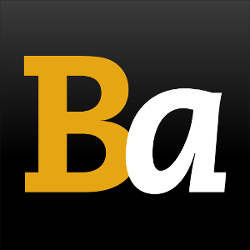 Join Our Email List →
And we'll send you the latest updates and offers from BeerAdvocate, because knowing is half the battle.
Dismiss Notice
Pisgah Red Devil
- Pisgah Brewing Co.
| | |
| --- | --- |
| Educational use only; do not reuse. | |
Reviews: 15 | Hads: 47
3.03
/5
rDev
-24.6%
look: 3.5 | smell: 3 | taste: 3 | feel: 3 | overall: 3
Reviewed on 06/05/2009. Sampled from a growler at PPRBSG09. This beer pours a light reddish-pink with a small white head. The aroma is of light fruit and melon. The flavor is of sweet raspberries and wheat malt. I though this was kind of bland really, meh.
★
256 characters
3.48
/5
rDev
-13.4%
look: 4 | smell: 3.5 | taste: 3.5 | feel: 3 | overall: 3.5
Appearance: Hazy, reddish-pink body with a small, fine, white head.
Smell: Vague pale maltiness and a waft of tart-smelling cherry juice, with only a minor backing of raspberries.
Taste: Light, brief maltiness then it's off to the tart cherries and raspberries, though as with the aroma, it's mostly cherries. A touch of sweetness emerges briefly, but eventually gives way to more tartness. Tiny pinch of spices. Finishes tart.
Mouthfeel: Medium-thin body. Medium carbonation. Slight syrupiness to the mouthfeel.
Drinkability: A reasonably pleasant interplay between the tart and sweet fruit components, but, for me, it leaned decidedly on the tart side of things. Decent overall.
★
684 characters

3.72
/5
rDev
-7.5%
look: 3.5 | smell: 4 | taste: 3.5 | feel: 3.5 | overall: 4
Growler into pint glass on 4/29/09, courtesy of Deuane.
A - Poured an orange body with reddish hues and a bit of haze and half a finger of off-white head that quickly reduced to a patchy film and sparse amount of lace.
S - Apparent berry sweetness that focuses more on raspberry rather than cherry, although there are scant traces of tartness in the nose. Subtle spices and some Belgian candi sugar are also present.
T - Initial flavor is fresh berries and a mild clove spiciness. There is a faint cherry tartness in the middle, but Red Devil is largely a sweet affair with raspberry in the starring role.
M - Medium body, although kind of thin and watery, with moderate carbonation and a syrupy texture. Finish is sweet on the palate with just a hint of sourness.
D - Nothing amazing, but a pretty tasty fruit/Belgian hybrid beer with a pleasant berry presence.
★
871 characters

3.82
/5
rDev
-5%
look: 3.75 | smell: 3.5 | taste: 4 | feel: 4 | overall: 3.75
Bottled on 12/23/14.Pours into a chalice a deep burnt orange with a hint of red,a thinner pinkish colored head atop,quite alot of carbonation to it.Mild stone fruit and faint lactic sourness detected in the nose.Quite dry on the palate wich is nice,some of the lactic raspberry and light sourness from the cherries are there but not real huge,some mineral/fruit pit flavors underneath as well.It doesn't seem as big as it is,it has a sptritzy feel and i like the fact it's not overly sour or sweet,a nice beer.
★
510 characters

4
/5
rDev
-0.5%
look: 4 | smell: 4 | taste: 4 | feel: 4 | overall: 4
Got this one from mikesgroove. Thanks again for the Pisgah growler!
Clear, light amber with a bit of a coppery red hue. Thin cap of off-white bubbles that showed some stickage and stuck around for quite a while. There was a constant stream of bubbles rising from the bottom of my tulip, helping support the collar and thin skim that lingered on the surface of the beer. The aroma was a little strange, but definitely grew on me as I worked through the growler. There was a spicy yeast aroma coupled with an earthy cherry character that stayed quite subtle. Some grassy notes as well. The flavour was very similar to the aroma, but a little more on the sweet side and with a hint of berry tartness. It finished with a bitter kick, making you want to go back for another sip to get the fruity sweetness back. Mild spiciness, reminiscent of coriander seed and cloves. Average carbonation, but with fine bubbles, medium bodied with a bit of dryness. Solid overall.
★
960 characters
4.02
/5
rDev 0%
look: 3.5 | smell: 4 | taste: 4 | feel: 4.5 | overall: 4
Pisgah Red Devil, on tap at the Pisgah tasting room, 12/30/08. Served in a traditional American pint glass.
Appearance: A clear, reddish copper-colored body with tons of fast, medium-sized effervescence. The one finger white head that sits atop it when it arrives is bubbly, foamy, and fades relatively quickly into a sheen of spotty, erratic foam.
Aroma: Sweet cherries, faint but pleasant, with hints of pale malts and grassy, subtle hops. The earthiness of the hops melds with hints of green wood. Light and estery, though lacking in a few places.
Taste: Subtle hints of lighter fruits, mainly flourishes of strawberries, pears, cherries, capped with the faintest hint of raspberry (not anywhere near Hobo-esque, of course, which I had prior to this). It's crisp, replete with light malts, pils-like in most places. It's pleasant, and all the fruity notes are well-integrated.
Mouthfeel: Incredibly even and smooth while still being crisp and expressive. The effervescence is medium-sized, and the body itself is of thin-to-medium thickness.
Drinkability: No alcohol of which to speak, which is pleasant given the 8.0% and, truth be told, lack of relatively bold flavors beneath which such EtOH could hide. It's very Belgian-blonde like, on the whole - pale, fruity, and light. Not necessarily my favorite of theirs, though it is an interesting, solid, and enjoyable brew.
★
1,381 characters

4.07
/5
rDev
+1.2%
look: 3.5 | smell: 4 | taste: 4 | feel: 4 | overall: 4.5
A-Reddish tinted copper with a thin off-white head that reduced to a thin veil and left spotty lace.
S-Light, but pleasant, aroma. Very similar to those "mixed fruit" packets of jelly you get in diners!
T-Tart and sharp raspberry along with light, sweet caramel malt support. Pleasant bouncy fruit finish.
M-Medium body and quite tart with just enough residual sweetness to keep things in check.
D-Light raspberry fruit tartness with a killer smooth drinkability makes this one VERY stealthy. A most enjoyable fruit fueled brew!
★
532 characters

4.1
/5
rDev
+2%
look: 4 | smell: 4 | taste: 4 | feel: 4 | overall: 4.5
a: served up in a standard pint, Red Devil is a murky pinkish-red in color, sporting a modest white head with only a thin layer retained
s: sweet cherry aromas held above a wheat body, delicately tart raspberry, fruit and clean malt in good balance, hops mostly out of the way - aged and papery, slight yeast note - perhaps adding a belgian touch
m: carbonation medium-high and a bit prickly, the wheat base keeps things on the light side
t: clean, full wheaty base, loads of cherry with some mild tartness in the finish, slightly sweet in the middle, cherry pie filling, raspberry flavors not as present as the cherry, the light malt base makes a good structure - thinning the sugars while keeping the fruit out front, light yeasty edge, grassy aged hops
d:a very good fruit beer but not outstanding, tasty and readily drinkable for a higher abv fruit beer
the Pisgah website lists this at 9 percent - full pint at Mellow Mushroom, Asheville
★
947 characters

4.2
/5
rDev
+4.5%
look: 4 | smell: 4 | taste: 4.5 | feel: 4 | overall: 4
Notes from a Pisgah Tasting, December '07.
This is a Belgian-style blonde ale mixed with cherries and raspberries added to the secondary fermentation. I am not often a fan of fruit beer; I'm fond of Atlantic's Blueberry Ale, and the occasional old-school sour cherry lambic if the mood strikes me. But this was absolutely stupendous. Very well-balanced, and silky smooth. Oh, I could have gone home right then and there a happy man. My note was, "best fruit beer I've ever had, basically," which is probably a stretch, but not *too* big of a stretch.
★
551 characters
4.3
/5
rDev
+7%
look: 3.5 | smell: 3.5 | taste: 4.5 | feel: 4.5 | overall: 5
First...this is coming from someone who does not like fruit beers....just a note.
Had on tap at Pisgah, pours clearish red, sorta looks like a wine cooler. Smell is ok, nothing amazing but fits the bill. taste is very good for me, this is one of the first fruit beers (their Dancing Hobo being the other) I have ever liked. Mouthfeell and drinkability are tops...you would never know this is a 8-9% beer and you could drink this all night long (or till you fell over) because the alcohol is so well hidden.
I liked it and enjoyed a few growlers at home.
★
555 characters

4.32
/5
rDev
+7.5%
look: 4 | smell: 4.5 | taste: 4.5 | feel: 4 | overall: 4
A growler into a couple of tulip glasses. Thanks to mikesgroove for hooking me up with this in a trade.
A rather aggressive poor of murky rose yields the quick release of a lively carbonated pink colored fizzy head that quickly settled down into just some light wisps around the edges and middle. Lace was left on the sides but didn't stick around long, opting to just slowly slide down the sides of the glass. The aroma is lush with fresh berries, with raspberries being the dominant scent. This is backed by a most pleasant sugary sweetness and just a hint of bready yeastiness in the backend.
The taste is like a restrained fruit explosion, with fresh raspberries and that backing sweetness up front but then melding into a quick balancing flash of cherry tartness. The sweetness then takes over again, and mixing with a light bread element, completely coating the tongue with a lip smacking candied aftertaste. The mouthfeel is medium bodied but still gentle and silky over the palette. It starts out with an almost slick feel but then the carbonation opens up and it spreads out over the back of the throat. I think that the body is probably the only place that I can feel that 8% ABV, as it carries just a touch of alcohol weight in it.
Wow, this was a real pleasure to drink. Just a ton of fresh fruit character and a sweet tart element that while being assertive, was never cloying. The drinkibility wasn't mindblowing, as although the ABV is barely detected tastewise, it still contributes to a fairly beefy body that needs to be nibbled on over a period of time. That was fine by me though, as this was one beer that I enjoyed every sweet minute of. Kudos once again to those mad scientists down in Asheville!
★
1,725 characters

4.33
/5
rDev
+7.7%
look: 4.5 | smell: 4 | taste: 4.5 | feel: 4 | overall: 4.5
Brown with a definitive red tinge, it's only darker than I expected. An aggressive pour from Pisgah growler to my big ol Karmeliet goblet froths nicely and appealingly. I'm excited!
It smells like brown Belgian raspberries--no more, no less. I hold the nose bar especially high for fruit brews, but this one's solid. It tastes great...and, quite frankly, it's less filling than you'd expect from so dark a brown. It's got a nice, light mouthfeel that's all of Belgian, light, raspberry, and brown. The fruit takes a backseat really, though it seems to temper the other flavors. It's really a great, neat beer--I've really beer had one like it. It's NB Frambozen with Belgian yeast. That Belgian touch adds a crispness that really is refreshing while the (warmer) raspberry feel teeters on pucker. I do get a sharp sort of bitter aftertaste, but I might blame the growler. Big thanks to Papa El (prolly the only 69-year-old Asheville native willing to scoop up some Pisgah winners before visiting me in Charlotte)! I selfishly wish they'd bottle more (of everything), but I'm pretty certain they don't care! :-)
★
1,111 characters
4.35
/5
rDev
+8.2%
look: 4 | smell: 4 | taste: 4.5 | feel: 4.5 | overall: 4.5
It's funny...I ran into a friend who is in college at Warren Wilson while at Pisgah for growler fills on a Thursday. If you know what school I speak of I need not say any more. Of course it was a surprise to see him and he then offered a drink. Apparently this is where he and his friends hang out on Thursdays since they're so close to the brewery. Hadn't really heard of it, but he hands me a glass with "Red Devil" in it. I didn't know what kind of beer it was by looking but later found it to be a fruit beer. Never really had many of these before...
It was pretty clear and a reddish, almost pinkish tint in the glass. A thin ring around the top of the glass with beautiful carbonation.
Seemed a little cold, or maybe it was just the brewery (warehouse type building, high ceilings, etc). I picked up fruit in the nose, that's for sure. Pretty sweet smelling, sugared even. Then a bready yeast.
Taste was a flavor explosion, especially after the temperature went up a little. The first thing I noticed was cherries. It wasn't as sweet as the smell suggested, nor was it tart. A perfect balance between the two that really leaned toward neither. Some raspberries also and a yeasty funk to it.
Mouthfeel was more on the tart side but not so much to make you pucker. Pretty light and easy drinking at the time. Steady carbonation again but slick and near creamy going down, not so crisp.
Wow, seeing that this is 8% here I had no idea when drinking it. I would have guessed between 5.5 and 6% at the most. While I can't give it a 5 for drinkability this one is about as drinkable as it gets for the style and its ABV. A contender in a style that now has my attention...can't wait until it's bottled.
Review #200 for me and Pisgah's 200th batch...here's to a great NC brewery that may not get the hype other breweries receive but brews some very memorable beers that stand up to the best I've had. Cheers!
★
1,916 characters
4.42
/5
rDev
+10%
look: 4 | smell: 4.5 | taste: 4.5 | feel: 4 | overall: 4.5
Consumed 1/17/09 at January TCBA Gathering
Poured a copper color from a growler shared by beerbeagle. Had a sweet although almost nonexistent yeasty aroma. Taste was also sweet with hints of cherry. Mouthfeel was smooth and creamy and drinkability was amazingly easy. This was a nice treat.
★
291 characters
4.57
/5
rDev
+13.7%
look: 4 | smell: 4.5 | taste: 4.5 | feel: 4.5 | overall: 5
Straight from the tap at the Brewery into a Pint Glass
A – Poured a very nice and hazy light amber with a slight reddish tint to it, almost a soft pink. A very nice sized two finger head of frothy white appeared over the top of it and then gradually settled down to a thin film across the top but not before depositing copious amounts of side glass lace. Some nice carbonation was also apparent.
S – Aroma was very sweet. Lots of sugar and berries coming through from the very first whiff. The smell was quite light though, not overpowering, but just enough to let you know it was there, which was perfect. Lots of yeast as well, and a slight touch of some grassy hop like notes perhaps in the back.
T – What a flavor on this one. A very nice and not too sweet berry flavor comes over you in a wave on the first sip. Perfect balance here as it does not come off too sweet, nor is it puckering bitter. Light grainy notes on this as well and a good amount of yeast present too. I picked up some other fruit in there, pears, peaches perhaps, maybe a note of banana. Very light flavor and it gave off a very bright feel. No hint of any alcohol in this at all and a very nice long lasting dry finish.
M – Very smooth with a medium to light bodied feel that was never dull or cloying. The carbonation held up very well throughout and made for a really nice session. It was actually deceptively light as I would have thought it would have had a bit of a crisper edge to it, but rather it was just smooth sailing.
D – Great here, really great. You would think this would be a sipper, but no rather this was something that was easily a session beer. It had a light flavor profile, and the sweetness was so delicately balanced that you did not get sick of it easily. Good carbonation hanging around led to a great experience to the last drop.
Overall I never cease to be amazed by what these guys are doing, and this just goes to further push the envelope. A great fruit beer, done a little different with just great results. A very good profile led to a fantastic session and really just a great brew all around. Glad this one is back as I have not had anything locally that comes close to the style. A real treat that you need to get out and try. This one is just superb.
★
2,274 characters
Pisgah Red Devil from Pisgah Brewing Co.
87
out of
100
based on
15
ratings.