Dismiss Notice
Dismiss Notice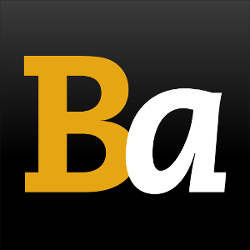 Join Our Email List →
And we'll send you the latest updates and offers from BeerAdvocate, because knowing is half the battle.
Dismiss Notice
Stash IPA
- Independence Brewing Co.
| | |
| --- | --- |
| Educational use only; do not reuse. | |
Reviews: 90 | Hads: 374
3.23
/5
rDev
-11.3%
look: 4 | smell: 3.5 | taste: 3 | feel: 3.5 | overall: 3
Had this on tap at Posse East while watching the first round UT game. Hook 'em! I was having some Mexican food and this was their only IPA on tap. Kind of wish they had (512)... oh, well.
The look is pretty standard for an IPA. Posse never pours shaker pints with any noticeable head, so it's kind of hard to review that aspect of the beer. However, it was a hazy orange with a white cap to it. Not inspiring, but not bad, either.
This beer was dominated by its floral hops. Maybe a bit of grapefruit in there, too. However, the hop bitterness in the nose and in the taste wasn't well integrated or balanced. I'm ok with unbalanced hops, but these didn't draw me in like they should have. Maybe I'm just not a floral kind of guy? The carbonation seemed a bit off, too. Could have been delivered a lot smoother. Still, not bad. It wasn't trouble finishing my glass, but I wasn't dying to do it either. A decent enough IPA, but not the best in our market by a longshot.
★
969 characters
3.23
/5
rDev
-11.3%
look: 3.5 | smell: 3 | taste: 3 | feel: 3 | overall: 4
The appearance is pretty standard. The beer is unfiltered so it was slightly cloudy and there was a small amount of yeast left at the bottom. It has quite a nice head of foam on it.
The smell was slightly sweet, but very faint. It was most certainly not powerful. A small flowery smell was present as well.
The taste wasn't strong. I would say for an IPA it was on the lower end of bitterness. It almost comes closer to being an APA rather than an IPA. It didn't taste bad and was very refreshing, but there was no unique or "wow" flavor. It wasn't neither amazing nor was it bad.
The mouthfeel was smooth. Not much can really be said about it. Pretty standard.
The best part of this beer is its drinkability. It isn't overly bitter or sweet. This would be a decent session beer and a good beer for introducing someone to IPAs whose never had one before.
★
858 characters
3.16
/5
rDev
-13.2%
look: 4 | smell: 3 | taste: 3 | feel: 3 | overall: 3.5
From notes 11/24/10. Served from 12oz bottle into a pint glass.
A- Copper/orange hue, two fingers off-white head, mild lacing, little bubbling.
S- Strong alcohol presence up front, floral, hoppy, spicy, malt presence on the tail end.
T/M- Smoother than I expected based on the smell, somewhat watery body, bitter/dry finish.
D- Not overly bitter, nice linger, but not overly remember-able. I need to try it again before I make up my mind, since it may have not been served cold enough, but it did not stand out as much as I was expecting.
★
542 characters

3.09
/5
rDev
-15.1%
look: 4 | smell: 2.5 | taste: 3.5 | feel: 3.5 | overall: 2.5
A- Pale hazy orange in color, light off-white, yellow hued creamy head with little bits of bubbles.
S- Small bits of lightly citrus hops, but mostly really rich malts, caramel, and nuttiness. Almost a little bit of candied sugar. Too rich for an IPA IMO.
T- The taste definitely balances things out a lot more. The caramel, sweet malts, are a lot more subtle, and the hop bitterness is more pronounced. Nice bits of sweet citrus.
M- The feel is lighter than anticipated with the rich aroma, but it has a nice crispness, adequate carbonation, and slight creaminess.
D/O- Drinkability is average, and over all, it's a middle of the road IPA. The aroma is a bit too sweet and rich, but fortunately the taste is worlds apart, making this a decent IPA.
★
754 characters
3.08
/5
rDev
-15.4%
look: 3.5 | smell: 3 | taste: 3 | feel: 3.5 | overall: 3
Poured from a 12 ounce bottle into a pint glass. nice head. Good color and not too dark. Not a ton really going on on the nose. Taste is kind of middle of the road, not really on the malty end and not really on the piney end either. There is some fruit there but just kind of all jumbled together. Overall it was a fine beer, but nothing that I need to try again.
★
363 characters
3.08
/5
rDev
-15.4%
look: 3.5 | smell: 3 | taste: 3 | feel: 3.5 | overall: 3
A decent IPA. Hazy straw some lacing. Hops on the nose with a little fruity sweetness. Hops, but a little sweeter than I like for a single IPA. A dry finish with a lasting bitterness. An ok IPA. I expected the worst, it being the best beer option at a CVS in the suburbs, and this is ok
★
286 characters

2.96
/5
rDev
-18.7%
look: 3 | smell: 2 | taste: 3 | feel: 4 | overall: 3.5
From notes. 1 finger white fades fades to ring promptly. Slightly hazy, coppe/orange. SMELL is weak and grainy with low hop presence. TASTE is sweet, malt forward with underlying sharp piny bitterness that lingers. Not very complex. Reasonably smooth, bit off balance. FEEL medium body, pleasant texture, some drying and bitterness in the finish. Mellow enough to session, but not very interesting. Way too many better IPA's to be drinking this one regularly.
★
459 characters

2.96
/5
rDev
-18.7%
look: 4 | smell: 3 | taste: 2.5 | feel: 3 | overall: 3.5
A - pours an orangeish copper color without much of a head on it
S - smells of cinnamon, grapefruit, and caramel malts; not much of a hop presence on the nose
T - caramel and bready malts form the backbone of this beer and steal the battle for most dominant flavor on the palate. Ends with earthy, grassy hops that are dominated by the malts on the exhale. Not a very hoppy IPA.
M - full body with low carbonation; average
D - If this was a pale ale I would have rated it higher. However, given that it is an IPA it fell short of the mark in the hop category. I was expecting a bit more out of this, especially given the giant hop leaf on the label.
★
653 characters
2.88
/5
rDev
-20.9%
look: 3 | smell: 2.5 | taste: 3 | feel: 3 | overall: 3
Thanks to htomsirveaux for the Teas brews!
A - Gold and hazy with a little white head and spotty lace.
S - Vague hop, slightly vegetal, some alcohol, kind of homebrew-ish...
T - Basically the same as the nose. Decent taste, not too bad, but not spectacular in any way. Nor are any of the flavors particularly sharp or succinct.
M - IPA. Decent.
D - This is a solid beer, albeit unremarkable. I wouldn't pass it up, but then again, I probably wouldn't buy it either.
★
470 characters
2.83
/5
rDev
-22.3%
look: 3 | smell: 2.5 | taste: 2.5 | feel: 3.5 | overall: 3.5
This golden-colored beer poured paler than I expected, which, after the first few sips, matched my perception of it as a light, watery IPA. It's only faintly aromatic with a correspondingly weak taste, and as an inexperienced beer reviewer I struggled to discern the component flavors. After pondering the matter through the course of a session, I'm settling on this description: The aroma was resinous and the taste was grainy. Overall, it's a drinkable beer but an undistinguished one, lacking the liveliness and mystique of other more flavorful IPAs. In the future, I probably wouldn't order this beer if there were another IPA or pale ale on tap.
★
650 characters

2.67
/5
rDev
-26.6%
look: 2.5 | smell: 3 | taste: 2.5 | feel: 3 | overall: 2.5
Murky, very dark gold, it looks thick. Basically flat, the lightest wisp of skim.
Smell is muted, a touch skunky, sweetness as it warms, apricots, English ale esters perhaps, lots of caramel.
Taste is blah, like a malty pale ale, fairly bitter, especially on the lingering aftertaste, but no hop flavor really, perhaps a touch of citrus. There's a flash of sweetness mid-palate, a touch fruity, melon, but quickly overshadowed by a bitter, long finish, with a bit of hops peeking out on the aftertaste. A touch of alcoholic heat and plasticy phenols as well.
Mouthfeel is dry, medium bodied, not as thick as it looked, but heavy for sure, at least for my taste in the style.
Drinkability is ok. It's not at all my taste in the style, which is very light malt and huge hops. The flaws are modest though, and overall it's fairly bland for the style, that I could suck it down without pain, but without pleasure as well. Below average overall.
★
948 characters
2.64
/5
rDev
-27.5%
look: 4 | smell: 2.5 | taste: 2.5 | feel: 3 | overall: 2.5
Lightly chilled 12 oz. bottle into a shaker pint. Date on the bottom of the bottle appears to be 2.15.12.
Look- Clear deep gold with three fingers of dense off-white head that falls slowly. Lighter in hue for an AIPA. Dense lacing.
Smell- Bready, musky, a bit of apricot and popcorn. Swirling brings out a funky sweet/sour aroma, like lemon yogurt crossed with baked twinkies.
Taste- Follows the nose, Starts out with a light sweetness that transitions into soft fruits and herbal bittering. Middle presents pine and a bit more citrus, along with light toffeelike malt. Strong earthy, musky undertones throughout- almost raunchy, sweaty. Finishes bitter and lemony. Hard water aftertaste.
Mouthfeel- Medium-full body, soft carbonation. Smooth. Finishes crisp and a somewhat cottony.
One is probably enough.
Overall- Not great, not terrible. Not overbearing in any department, but on the whole it feels a bit muddled. I'll probably pick it up again in the future just to see what it's like fresher (darn bottom-of-the-bottle dates), but I don't really recommend it.
★
1,069 characters
2.25
/5
rDev
-38.2%
look: 3 | smell: 3 | taste: 2 | feel: 2.5 | overall: 1.5
Tried this on tap tonight at Z-Tejas here in Austin.
This is a very sweet interpretation of an IPA. Too sweet in my opinion. It starts off with a berry like sweet flavor that rides all the way through. The bitterness seems more like a sour kind of off flavor rather than the bitterness one would expect for the style. Sweet berry flavor is very present in the finish, and contributes to the almost sticky too thick of mouthfeel.
Overall, this is a lousy interpretation of an IPA in my opinion. The very sweet flavors are out of place, the hop bitterness seems to be more of an off-flavor, and I found myself nearly unable to drink the whole pint.
★
649 characters

2.23
/5
rDev
-38.7%
look: 2.5 | smell: 2 | taste: 2 | feel: 3 | overall: 2.5
A - cloudy copper/orange with little to no head
S- VERY faint aroma of some citrus and a hint of pine
T - For an IPA there isn't much hop flavor. A small bite at the finish but overall it's mostly just a sweet beer with a touch of hops.
M- Medium
D - It goes down easy enough, but with nothing much going on it would be hard to get me to order another.
★
352 characters

2
/5
rDev
-45.1%
look: 3 | smell: 3 | taste: 1.5 | feel: 2 | overall: 1.5
On tap at the Draught house Pub in Austin. Pours amberish with little head. Taste is actually almost exclusively alcoholic. More like a (very) strong ale with a hint of hops than an IPA. Not a very hoppy taste at all, and really a poor IPA, unfortunately. No wonder the bartender was trying to sell me on the Sierra Nevada 2007 anniversary IPA instead...
★
354 characters
Stash IPA from Independence Brewing Co.
83
out of
100
based on
90
ratings.