Dismiss Notice
Dismiss Notice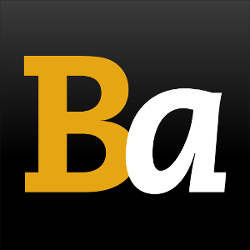 Join Our Email List →
And we'll send you the latest updates and offers from BeerAdvocate, because knowing is half the battle.
Dismiss Notice
Stash IPA
- Independence Brewing Co.
| | |
| --- | --- |
| Educational use only; do not reuse. | |
Reviews: 90 | Hads: 374
3.97
/5
rDev
+9.1%
look: 3.5 | smell: 4 | taste: 4 | feel: 4 | overall: 4
Pours with minimal head and maintains a thin layer throughout. Nose is extremely floral and quite pleasant. Initial taste is expected hoppy. Not much malt flavor. The hops linger, but it's not a chemistry experiment. Overall, a good, big IPA. If you see a tap, grab a pint.
★
273 characters
4
/5
rDev
+9.9%
look: 4 | smell: 4 | taste: 4 | feel: 4 | overall: 4
Poured from a 12oz bottle into a pint glass. Looks like a bottling code on the bottom of the bottle but it was offset so the first part was cut-off. Was a hazy golden yellow color with some carb streams. It had a small head that settled into a good collar and a thin covering film. Moderate lacing with some sticking.
The aroma was nice and hoppy with pine and citric pith leading the way. Some caramel malt as well but this is a hop show so just a touch. The taste was also nice and hoppy and again pine leading the way. Also getting some grassy hops as well. Some malt. Mouthfeel was medium with good carbonation. Moderate bitter aftertaste.
Overall, a good IPA that, as others stated, won't blow you away but just seems to hit the easy drinking sweet spot. From Austin so available in TX obviously. Rotation - worth the occasional single in mixed hoppy sixer or maybe even a 4pk. Would like to try on tap [O;Y]
★
915 characters

4.02
/5
rDev
+10.4%
look: 3 | smell: 3.5 | taste: 4.5 | feel: 4 | overall: 4
A - Pours a medium to dark orange gold color that's hazy, no head retention and a super thin lacing ring.
S - Spicy with a mild touch of garlic, fruit rinds and resiny, traces of pine. The caramel malt is very, very light and buried. Aroma favors the hops.
T - Lots of earthy pine and tropical fruit resins of grapefruit and oranges with a spicy, rindy, almost garlic-like character. Caramel malt is biscuity and lays pretty low in the background in this hop forward IPA. Hop resins are on the spicy sweet side while the lingering bitterness favors the piney grapefruit side.
M - Medium body, a little sticky, and a very nice long, lingering spicy bitterness of oranges, grapefruit, and pine. Leaves an enjoyable and pleasing coating of spicy hops long after the sip.
O - This beer is FAR more deserving than the current overall score of "80". It's hop forward and in my opinion, very well brewed. If I could buy this locally, this would definitely be a staple IPA in my beer fridge.
★
987 characters
4.03
/5
rDev
+10.7%
look: 4.5 | smell: 4 | taste: 4 | feel: 4 | overall: 4
Appearance: Pours a hazy lighter shade of amber with a nice head that leaves copious amounts of lace
Smell: Citrus pith and pine
Taste: The malt plays a relative neutral role as a platform for the pine and pithy flavors that build through mid-palate and linger into the finish
Mouthfeel: Medium body with moderate carbonation
Overall: A nice, hoppy IPA - not a knock your socks off beer but a good everyday drinker; better than what I was expecting based on the reviews here
★
478 characters

4.04
/5
rDev
+11%
look: 3.5 | smell: 4.5 | taste: 4 | feel: 3.5 | overall: 4
So they changed their recipe in August 2011 after switching brewers. I wasn't in love with the old recipe so I was excited to taste the new stuff.
A- Poured roughly into a pint glass, giving a two-finger white head atop a reddish/golden beer. Lightly carbonated. Head recedes slowly leaving good lacing near the top of glass.
S- This is what made me so excited the first time I had the new recipe. It's all citrus and piney hops. Smells awesome.
T- Like the smell, awesome. Good mix between bitter and flavor on the hops. The citrus flavors (grapefruit?) override the pine but both are still recognizable. Guess it's the Galaxy and Cascade hops they use ... I love it.
M- Very little body, but the bittering provides good mouthfeel while drinking that fades quickly after swallowing.
O- I love it. I'd recommend it to others. It's my second favorite Texas IPA (to Real Ale Lost Gold).
★
889 characters

4.04
/5
rDev
+11%
look: 4 | smell: 4.25 | taste: 4.25 | feel: 3.25 | overall: 3.75
A vigorous pour into my small wine goblet produces a two-finger thick, pale tan colored head that leaves a fair amount of sticky, hop lacing on the sides of my glass. The beer is a copper color that shows a brilliantly clear, copper-gold hue when held up to the light. The aroma smells of floral, fruity hops and backing caramelized, crystal malt notes. The malt character pretty quickly takes a supporting, subtle role that is more appropriate for an IPA. Specific notes of huge lychee, pineapple, tangelo and candied citrus zest slowly morph into danker leaning herbal notes that are certainly "hemp" influenced, menthol leaning, tobacco like, and pine-sap laden. The beer remains fruit focused in its hop intensity, but has a nicely supporting, ample enough, herbaceous quality to it that provides just enough balance for my "tastes" (in quotes because it is the aroma I am talking about).
The beer has a touch of sweetness that is accentuated by the hop-fruit character, but there is lots of herbal notes as well. The bitterness is actually quite smooth and not as biting as I expected in my first sip, but subsequent sips are more biting, but it is more herbaceous and astringent in a green, raw hoppy way, rather than in a clean bitterness manner. The beer has more of a herbal balance than the aroma, and this allows it to be equally balanced between the fruit and herbal notes up front and in the middle, but the finish is all about the lingering, fairly dank, bitter herbal character. Specific hop flavors of lychee, big pine, touches of menthol, raw hop astringency, and woody notes. The body has a medium'ish viscosity to it, and this is well with in the amply quaffable zone that a decent IPA needs to hit; having said that, it could be a touch lighter bodied, but it would then lean further towards the herbal side of the hop spectrum.
A beer that hits the spot for this hop head. I like the balance between fruity and herbal hop character here; both are prominent enough to keep this beer interesting from beginning to end.
★
2,049 characters

4.17
/5
rDev
+14.6%
look: 4 | smell: 4.5 | taste: 4 | feel: 3.5 | overall: 4.5
Poured from a 12oz bottle (no date) into a Samuel Adams perfect pint glass. Thanks to my Secret Santa miikezombie for the hookup.
A: Pours hazy, cloudy, golden in color with amber hues. Relatively aggressive pour leads to a full two-finger fluffy slightly off-white head that disappears over the course of 5 minutes to leave a full sticky coating on the glass. Similar lacing leads all the way to the bottom.
S: Big time aroma on this one...almost unexpectedly so. Full citrus nose with big time piney resin meets subtle yet very present malt backbone. Hops reach right up and yank out your nose hairs.
T: Pine and grapefruit from the nose do a flip flop here as the pine takes center stage leaving grapefruit to wave its hands in the background. Very nicely done flavors here...lots and lots of hops and a nice little slide into home from the malt at the very end. Excellent.
M: A touch thin on the feel, the hop oils don't really coat the mouth too much but there is a nice finish. Ample carbonation.
O: Extremely well done IPA. This one came out of left field for me. Totally unexpected, really really nice. Overall I enjoyed the first immensely and will be said when I finish my second and last one.
★
1,208 characters
4.21
/5
rDev
+15.7%
look: 4 | smell: 4.25 | taste: 4.25 | feel: 4 | overall: 4.25
Independence Stash IPA has a fairly thin, white head, a semi-clear, orange-gold appearance, powdery sediment suspended throughout, tight bubble streams, and good lacing left behind on the glass. The aroma is of sharp and strong hop resin, with a background of pine, citrus, and white bread. Taste is hop resin forward, with sweet white bread, some grapefruit (but, not too much), and sweet, white bread. The hop bitterness sets in, as one drinks this down, and the alcohol is not present in aroma, nor taste. Mouthfeel is medium, slick, and prickly, and Stash IPA finishes mostly dry and relatively easy drinking.
RJT
★
619 characters
4.32
/5
rDev
+18.7%
look: 4 | smell: 4.5 | taste: 4.5 | feel: 4 | overall: 4
cloudy amber with a frothy white/creamy head and some decent lacing. Smell was a citrus hops, mixed with a malty caramel thta makes this smell quite balanced. Taste was definatly hoppy, and again had that bit of caramel, and some spiceness about it. Very nice dry finish and not overpowering on the hops. This is a good session beer and will definatly have more. Looking forward to getting some on tap!
★
402 characters

4.32
/5
rDev
+18.7%
look: 4.25 | smell: 4.75 | taste: 4.25 | feel: 3.75 | overall: 4.25
A - Gold with small white head
S - Deeply complex floral/pine/grapefruit
T - Bitter with some maltiness. Could be better balanced. Best cold. Does not warm up that well.
M - A little thin, but not bad at all.
Taste of the West Coast in Texas. Compares favorably with GF West Coast IPA or Stone IPA.
★
302 characters
4.46
/5
rDev
+22.5%
look: 3.5 | smell: 5 | taste: 4.5 | feel: 3.5 | overall: 4.5
A pint at the Gingerman in Austin, TX.
Amber with a bit of a haze. Off white head with below average retention. Very strong citrus aroma with a bit of earthiness. A bit hard up front, heavy on the carbonation. Nice amount of citrusy hops in the middle with a nice bitter finish. Medium mouthfeel. Judging by the previous reviews, I wonder what the difference was in what I drank with what they had. Freshness? Change in the recipe? Seemed like a better than expected IPA in my opinion.
★
486 characters
4.52
/5
rDev
+24.2%
look: 3.75 | smell: 4.75 | taste: 4.5 | feel: 4.5 | overall: 4.5
Pours hazy golden color with a thin foamy head. Head retention is minimal as is lacing. Strong citrus, slightly hoppy aroma. Bready, citric malts up front with a strong piney hop , followed by a big bitter aftertaste. Hints of citrus at the end. Astringent aftertaste. Great beer. Definitely enjoy this one.
★
314 characters
4.63
/5
rDev
+27.2%
look: 4.5 | smell: 4.5 | taste: 4.75 | feel: 4.75 | overall: 4.5
Light copper with the right amount of caramel malt. This is a malt forward IPA but with the dank that a great American IPA should have. Nice nose with hops other than Cascade and Citra like everyone else is using these days. I dig it. Perfect ABV for an American IPA.
★
267 characters

4.71
/5
rDev
+29.4%
look: 4 | smell: 4.75 | taste: 4.75 | feel: 4.75 | overall: 4.75
Absolutely delicious ipa! Smell immediately gets you excited to drink the beer. Once it hits the palate, it has a hoppy yet smooth taste with creaminess. Delicious, deliciius , delicious! Fortunately, I live just down the road from Austin so I will have access to this beer. If you truly enjoy hoppy, creamy, amazing ipa's this is the beer to go with. Awesome!!!
★
362 characters
4.89
/5
rDev
+34.3%
look: 4.5 | smell: 4.75 | taste: 5 | feel: 4.75 | overall: 5
Pours a golden straw color with a thin white head that leaves a good lacing. Smell is hoppy with a hint of citrus. Taste is perfect for an ipa, sweet malty flavor with a kick of hopps to finish. Mouthfeel is perfect, not watery nor greasy. Remember ithis is NOT an imperial or double ipa. This is an excellently executed IPA and it deserves awards. Hats off to independence brewing, the quality of their brews are astonishing!
★
426 characters
Stash IPA from Independence Brewing Co.
83
out of
100
based on
90
ratings.