Dismiss Notice
Dismiss Notice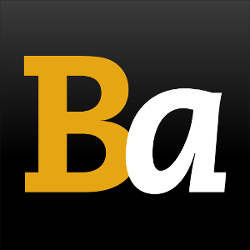 Join Our Email List →
And we'll send you the latest updates and offers from BeerAdvocate, because knowing is half the battle.
Dismiss Notice
Stash IPA
- Independence Brewing Co.
| | |
| --- | --- |
| Educational use only; do not reuse. | |
Reviews: 90 | Hads: 374
3.5
/5
rDev
-3.8%
look: 3.5 | smell: 3.5 | taste: 3.5 | feel: 3.5 | overall: 3.5
12 oz bottle.
Pours a darkish orange/amber, slightly hazy, with a foamy off-white head that sticks for a good while before leaving some nice lacing.
It has a nice sweet, but hoppy scent, my nose is kind of stuffed so i am pissed that i cant fully smell this one.
The taste is smooth an sweet. The malts mix nicely with the hops which have a slightly tropical vibe. Not an in your face ipa but a solid one.
★
408 characters

3.68
/5
rDev
+1.1%
look: 4 | smell: 3.5 | taste: 3.5 | feel: 4 | overall: 4
On cask at the Anvil in Houston. The bartenders said it was the first available cask of Stash available.
A: Pours a cloudy copper orange color. A creamy two finger white head forms with some patchy lace left behind. Pretty much what I expect cask to look like.
S: Big citrus up front. Orange and lemon peal. A lingering bitterness. A big and bright hop aroma. Though still enjoyable.
T: Follows the nose. Lots of citrus up front. Orange and lemon again. A grapefruit bitterness lingers. Enjoyable.
M/D: A medium body and carbonation. A little thin. Not unusual for a cask. Easy to drink. I can quaff a few.
Probably the best I have had from Independence. A pretty good cask. Enjoyable is the name of the game. So far this is the one beer I would recommend from the brewery.
★
775 characters

3.63
/5
rDev
-0.3%
look: 4 | smell: 3.5 | taste: 3.5 | feel: 3.5 | overall: 4
12 oz bottle pours a hazed dark gold color with a large, creamy white head. Retention is very nice as is the lacing, leaves good looking rings down the glass.
Nose yields some juicy fruit and mint hop aromas. Not overly powerful and there is more than enough light caramel and toffee malt balance.
Taste has the same similar balance as the nose. The light mintiness is notable along with a light yeasty fruitiness. The hop flavor is not as pronounced as many of the highly touted IPAs, but pleasant enough and the bitterness is decent. The malts are pretty light, a bit grainy and toasty. I am not getting why Stash rates as low as it does here. I kinda like it...an easy drinking, balanced IPA. Fresh and tasty.
★
714 characters

3.48
/5
rDev
-4.4%
look: 4 | smell: 3.5 | taste: 3.5 | feel: 3 | overall: 3.5
Poured into my Grimbergen goblet.
A: Pours a clear copper color with one finger of slightly offwhite head that fades at a medium pace. Plenty of sticky lacing around the edges.
S: Big citrus hops up front, with some caramel malt and mild touches of spice following. Not overly powerful, but not terribly subtle either.
T: Taste is very similar to smell. Seems to follow the same pattern as well. Citrus hops up front, with a slight earthiness as well, followed by some sweet caramel malt. Hints of spice on the back end. Fairly balanced.
M: Pretty bitter. Also has nice body without being heavy. Goes down lightly slick, but finishes dry. Seems to strike pretty good balances everywhere, but nothing striking.
D: Enjoying this, but probably couldn't have more than a couple.
★
779 characters

3.36
/5
rDev
-7.7%
look: 4.5 | smell: 3.5 | taste: 3 | feel: 3.5 | overall: 3.5
12oz bottle courtesy of stopbarking poured into a tulip.
Pours a bright hazy golden orange with a big billowy white head that recedes to a thick cap and leaves good lacing. Very good looking IPA actually.
The aroma is tame with some light lemony hops and some floral as well. There is light sweet malts as well but it's all very subdued.
The taste is more of the same and actually a little less impressive. There is some faint citrus hops and light sugary malts. There is a light metallic bitterness in the finish and a fairly surprising alcohol burn.
The mouthfeel is light to medium bodied with good carbonation but the flavors seem watery.
This is a fairly average IPA with the flavors coming across watered down. It's not bad just not memorable in any way.
★
765 characters
3.62
/5
rDev
-0.5%
look: 3 | smell: 3.5 | taste: 3.5 | feel: 4 | overall: 4
12 oz. bottle tried 6 Jun 2010.
Served in the infamous Liquor Mart shaker pint. Small light tan head. Medium carbonation. Slightly hazy orange amber color. resin, pine and cotton candy aroma. A says 'Like a circus in a pine forest'. Like a sugar dipped deep fried pine cone. In a good way. Relatively sweet but with an nice underlying piney bitterness. Medium light body. Moderate ethanol.
Except for the price could drink this all day long.
★
443 characters
2.88
/5
rDev
-20.9%
look: 3 | smell: 2.5 | taste: 3 | feel: 3 | overall: 3
Thanks to htomsirveaux for the Teas brews!
A - Gold and hazy with a little white head and spotty lace.
S - Vague hop, slightly vegetal, some alcohol, kind of homebrew-ish...
T - Basically the same as the nose. Decent taste, not too bad, but not spectacular in any way. Nor are any of the flavors particularly sharp or succinct.
M - IPA. Decent.
D - This is a solid beer, albeit unremarkable. I wouldn't pass it up, but then again, I probably wouldn't buy it either.
★
470 characters

3.53
/5
rDev
-3%
look: 4 | smell: 3.5 | taste: 3.5 | feel: 3.5 | overall: 3.5
The beer pours a clear dark yellow color with a white head. The aroma is a mix of piney and grassy hops. The flavor is pine hops as well as some citrus and some grainy notes. Medium mouthfeel and medium carbonation. Not a bad IPA, but nothing really stands out that makes me want to try it again.
★
296 characters
3.63
/5
rDev
-0.3%
look: 4 | smell: 3.5 | taste: 3.5 | feel: 3.5 | overall: 4
I have to disagree with the poor reviews - I have had a couple of bottles of this so far and I have enjoyed it both times. It is not a West Coast IPA or a Imperial or Double IPA for sure -- but it doesn't claim to be.
Bronze / copper penny color with a 1" head that retains well at a 1/4" and hangs around all the way down. Nice, thick fresh lacing left on the sides of the glass. Aroma is mild pine, floral, some citrus and a sweey malt backing. Hops are restrianed up front and then kick in mid-pallete and on into the finish - more of an herbal, grassy hop finish. Same sweet malt backing to balance it out. The mouthfeel is creamy and medium bodied with a lower to middling level of carbonation. Overall drinkability is very good.
★
734 characters

3.26
/5
rDev
-10.4%
look: 4 | smell: 3 | taste: 3 | feel: 4 | overall: 3.5
Appearance: A hazy, golden-amber body with some small pieces of particulate in solution. Up top, a little over a finger of fluffy off-white head that fades slowly and leaves good lacing.
Aroma: Pungent, citrusy, and piney hops over a caramel malt body.
Flavor: Up front, it's all about the resinous, green, citrusy, and decently bitter hops. Underneath, a biscuity malt body that keeps everything nicely balanced. No sign of the rather high ABV to be found. While no element sticks out, there's something just a bit muddled going on here. Leafy and resinous hops endure in the aftertaste.
Mouthfeel: Medium bodied with moderate carbonation and a dry finish. Just a hint of heat from the alcohol.
Drinkability: In the middle of the drinkability spectrum, just watch out for the alcohol content.
Verdict: I've really been looking forward to trying some new Independence brews. While Convict Hill was worth the wait, I'm not so sure here. At the end of the day, Stash is a pleasant, though generally unexciting IPA.
★
1,017 characters
3.66
/5
rDev
+0.5%
look: 4 | smell: 3 | taste: 3.5 | feel: 4 | overall: 4.5
pours a hazy gold/light amber with a fat finger of pretty even white head. leaves almost no lacing.
smell is mild pine.
taste: the bittering hops hit hard upfront on the tongue and follow with a smooth balance of crystal malts and mild pine. the beer leaves your mouth pretty oily.
pretty good outdoor session beer. this is also way better than what i remember from having the beer on tap about a year ago.
★
409 characters

2.96
/5
rDev
-18.7%
look: 3 | smell: 2 | taste: 3 | feel: 4 | overall: 3.5
From notes. 1 finger white fades fades to ring promptly. Slightly hazy, coppe/orange. SMELL is weak and grainy with low hop presence. TASTE is sweet, malt forward with underlying sharp piny bitterness that lingers. Not very complex. Reasonably smooth, bit off balance. FEEL medium body, pleasant texture, some drying and bitterness in the finish. Mellow enough to session, but not very interesting. Way too many better IPA's to be drinking this one regularly.
★
459 characters

2
/5
rDev
-45.1%
look: 3 | smell: 3 | taste: 1.5 | feel: 2 | overall: 1.5
On tap at the Draught house Pub in Austin. Pours amberish with little head. Taste is actually almost exclusively alcoholic. More like a (very) strong ale with a hint of hops than an IPA. Not a very hoppy taste at all, and really a poor IPA, unfortunately. No wonder the bartender was trying to sell me on the Sierra Nevada 2007 anniversary IPA instead...
★
354 characters
2.25
/5
rDev
-38.2%
look: 3 | smell: 3 | taste: 2 | feel: 2.5 | overall: 1.5
Tried this on tap tonight at Z-Tejas here in Austin.
This is a very sweet interpretation of an IPA. Too sweet in my opinion. It starts off with a berry like sweet flavor that rides all the way through. The bitterness seems more like a sour kind of off flavor rather than the bitterness one would expect for the style. Sweet berry flavor is very present in the finish, and contributes to the almost sticky too thick of mouthfeel.
Overall, this is a lousy interpretation of an IPA in my opinion. The very sweet flavors are out of place, the hop bitterness seems to be more of an off-flavor, and I found myself nearly unable to drink the whole pint.
★
649 characters

3.4
/5
rDev
-6.6%
look: 4 | smell: 4 | taste: 3 | feel: 3 | overall: 3.5
On tap at Daddy's (6th Street) in Austin, Texas.
Waitress brought me a deep amberish-brown brew with a good amount of depth to its color and a fair amount of carbonation and head retention. Aroma is dominated by piney & resinous hops with a well-balanced, sweet malt profile, flowery notes, and some citrus.
A big, resinous hop body greets the palate, with fruity notes of banana, mango, and grape. It's sweet, but has that powerful hop note to balance it out. A strange, semi-alcoholic "stale, sweaty air" flavor lingers on the finish, but it's not too distracting. Mouthfeel detects a medium body, average carbonation, but a poor finish that's a bit like wet paper. This beer is good, but it's not something I'd seek out. I'm glad I got to try it though.
★
760 characters
Stash IPA from Independence Brewing Co.
83
out of
100
based on
90
ratings.