Dismiss Notice
Dismiss Notice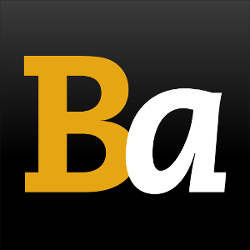 Join Our Email List →
And we'll send you the latest updates and offers from BeerAdvocate, because knowing is half the battle.
Dismiss Notice
Stash IPA
- Independence Brewing Co.
| | |
| --- | --- |
| Educational use only; do not reuse. | |
Reviews: 90 | Hads: 374

3.93
/5
rDev
+8%
look: 2.5 | smell: 4.5 | taste: 4 | feel: 4 | overall: 3.5
A - Poured from bottle to glass. Minimal head. Minimal warmth in it's orange body, with a pale hue where the light hits it. Quickly dissolving head, leaving heavy lace on the glass and floating a few colonies.
S - Probably the most inviting aspect of this beer. Heavy florals, mildly toasty. Very welcoming.
T - A very well-constructed IPA for the hops used. Never overbearing, decently balanced.
MF - Median weight that covers the taste buds succinctly. Minimal carbonation.
O - One of the more famous IPAs to come out of the Austin Area ( a surprisingly low score on BA) Stash is a great go-to beer at the bar, and it pairs very well with Seafood, clearing the palate quickly. This isn't my first Stash, it won't be my last.
★
732 characters
3.87
/5
rDev
+6.3%
look: 4 | smell: 3.75 | taste: 4 | feel: 3.75 | overall: 3.75
Tasty IPA. Would have loved to record flavor while drinking, instead of 3 days after the fact. Great full flavor. Not too overpowering on the bitterness. Smooth beer
★
167 characters

4.71
/5
rDev
+29.4%
look: 4 | smell: 4.75 | taste: 4.75 | feel: 4.75 | overall: 4.75
Absolutely delicious ipa! Smell immediately gets you excited to drink the beer. Once it hits the palate, it has a hoppy yet smooth taste with creaminess. Delicious, deliciius , delicious! Fortunately, I live just down the road from Austin so I will have access to this beer. If you truly enjoy hoppy, creamy, amazing ipa's this is the beer to go with. Awesome!!!
★
362 characters

3.5
/5
rDev
-3.8%
look: 3 | smell: 3 | taste: 3.5 | feel: 4 | overall: 4
Appearance: Pours a murky burnt orange body with a thick foamy off-white head
Smell: More pine than citrus smell
Taste: A lot of resiny taste with a very crisp taste.
Mouthfeel: Very light mouthfeel with moderate carbonation.
Drinkability: Very drinkable. Would like to try again in the summer while grilling burgers.
★
321 characters

3.87
/5
rDev
+6.3%
look: 3 | smell: 3.5 | taste: 4 | feel: 4.5 | overall: 4
I bought a 6pack of 12oz bottles at The Whip In in Austin, Texas. This beer was my primary brew at the Austin City Limits Music Festival, unfortunately it was the first beer to run out at the festivals only craft beer tent.
Pours yellow/gold with a small head that goes away immediately. Lots of dry hop floaties in this beer, not as much as Green Flash' West Coast IPA, but you get the idea.
Grapefruit and pine on the nose with a nice malty smell early.
Grapefruit and lots of bitter hops jump out right away. A darker sweetness from all the malts accompanies the hops in the middle, it's a nice combo, I wish there were more. There is a slight Lager taste in the finish, not sure what to contribute it to or a better way to state what I'm tasting.
Overall there is a thinness to this beer, maybe 94 IBU isn't enough with all the Malts that come with it? The 7% ABV is well concealed in this IPA. There are so many great choices there that you can normally find a better IPA, but this is an interesting changeup, I like supporting Texas breweries, so I will drink this again the next time I'm in Austin.
★
1,121 characters
3.72
/5
rDev
+2.2%
look: 3.5 | smell: 4 | taste: 3.5 | feel: 4.5 | overall: 3.5
Poured from a 12oz. bottle into my Maudite brandy snifter.
A- A nice copper color with yeast floating around after being stirred up by the pour. Very thin layer of head that dissapears quickly.
S- Very strong citrus hop smell and I pick up the slightest amount of malt.
T- Bitterness shines through at the beginning but then it balances out with the malt. Like the smell the hops add a citrus character to the taste.
M- This IPA isn't super carbonated and it really plays to it's advantage. Very smooth and drinkable.
O- It is a little more bitter than some of the other IPAs brewed here in Texas but still isn't super hoppy by any means. I say it would make a fine gateway IPA for someone that hasn't tried the style.
★
724 characters
3.88
/5
rDev
+6.6%
look: 4 | smell: 3.5 | taste: 4 | feel: 4 | overall: 4
A: A finger of white head that sticks around for about a minute. Very hazy, could see the yeast floating around the whole glass. carbonation was a bit lacking though.
S: the hops stick out here at first. It has some light floral tones. and a bit of sweetness.
T: Sweet malts, a bit of citrus/floral notes here as well. The hops are nice and balanced with just enough kick to the flavor.
M: Lacking in carbonation, not watery though, which is nice in an IPA.
O: Not bad at all. Not something I will grab off of the shelves, as there are much better IPAs at that price point, but not at all disappointed to see it on a menu.
★
629 characters
3.66
/5
rDev
+0.5%
look: 3 | smell: 4.5 | taste: 3.5 | feel: 3 | overall: 3.5
A- Dark golden/light orange and pretty cloudy. Medium head retention and lacing.
S- Very potent. Lots of citrusy hops and sweet, caramel malts present.
T- The caramel malts definitely dominate. A bit too much for my tastes, but there is nice hop presence as well.
M- Medium carbonation and heavy body. I prefer IPAs on the drier side.
O- The aroma was my favorite part of this beer. Overall, I enjoyed it. It was just a bit too sweet, but others will no doubt find that appealing.
★
485 characters
3.92
/5
rDev
+7.7%
look: 3.5 | smell: 4 | taste: 4 | feel: 3.5 | overall: 4
poured from the bottle into a tulip pint glass.
A Pours a dark amber with a quarter inch head.
S Piney...cedar. Later comes citrus.
T When you first taste...its like it smells...heavy on the pine...but when you swallow there is a lot of grape fruit.
M smooth texture, high carbonation
D Good session american IPA. If you like hops, you could drink a pack of these. Kind of feels like a comb of a east coast and a west coast IPA
★
428 characters
3.08
/5
rDev
-15.4%
look: 3.5 | smell: 3 | taste: 3 | feel: 3.5 | overall: 3
Poured from a 12 ounce bottle into a pint glass. nice head. Good color and not too dark. Not a ton really going on on the nose. Taste is kind of middle of the road, not really on the malty end and not really on the piney end either. There is some fruit there but just kind of all jumbled together. Overall it was a fine beer, but nothing that I need to try again.
★
363 characters
3.97
/5
rDev
+9.1%
look: 3.5 | smell: 4 | taste: 4 | feel: 4 | overall: 4
Pours with minimal head and maintains a thin layer throughout. Nose is extremely floral and quite pleasant. Initial taste is expected hoppy. Not much malt flavor. The hops linger, but it's not a chemistry experiment. Overall, a good, big IPA. If you see a tap, grab a pint.
★
273 characters
3.23
/5
rDev
-11.3%
look: 3.5 | smell: 3 | taste: 3 | feel: 3 | overall: 4
The appearance is pretty standard. The beer is unfiltered so it was slightly cloudy and there was a small amount of yeast left at the bottom. It has quite a nice head of foam on it.
The smell was slightly sweet, but very faint. It was most certainly not powerful. A small flowery smell was present as well.
The taste wasn't strong. I would say for an IPA it was on the lower end of bitterness. It almost comes closer to being an APA rather than an IPA. It didn't taste bad and was very refreshing, but there was no unique or "wow" flavor. It wasn't neither amazing nor was it bad.
The mouthfeel was smooth. Not much can really be said about it. Pretty standard.
The best part of this beer is its drinkability. It isn't overly bitter or sweet. This would be a decent session beer and a good beer for introducing someone to IPAs whose never had one before.
★
858 characters

3.31
/5
rDev
-9.1%
look: 4.5 | smell: 3.5 | taste: 3 | feel: 4 | overall: 3
Burnt orange in color, hazy little an IPA should be and at lot of head...a lot.
Yeast with grapefruit and not very mellow. A very nice tasty balance of bitter and citrus.
Nice mouthful, not too heavy.
I drink a lot of IPA's and I prefer mine to have a more lemon finish. This is a drinkable beer and it is smooth enough that you could drink a few. Not my favorite but I've had worse.
Serving type: bottle
★
409 characters
2.83
/5
rDev
-22.3%
look: 3 | smell: 2.5 | taste: 2.5 | feel: 3.5 | overall: 3.5
This golden-colored beer poured paler than I expected, which, after the first few sips, matched my perception of it as a light, watery IPA. It's only faintly aromatic with a correspondingly weak taste, and as an inexperienced beer reviewer I struggled to discern the component flavors. After pondering the matter through the course of a session, I'm settling on this description: The aroma was resinous and the taste was grainy. Overall, it's a drinkable beer but an undistinguished one, lacking the liveliness and mystique of other more flavorful IPAs. In the future, I probably wouldn't order this beer if there were another IPA or pale ale on tap.
★
650 characters
4.63
/5
rDev
+27.2%
look: 4.5 | smell: 4.5 | taste: 4.75 | feel: 4.75 | overall: 4.5
Light copper with the right amount of caramel malt. This is a malt forward IPA but with the dank that a great American IPA should have. Nice nose with hops other than Cascade and Citra like everyone else is using these days. I dig it. Perfect ABV for an American IPA.
★
267 characters
Stash IPA from Independence Brewing Co.
83
out of
100
based on
90
ratings.