Dismiss Notice
Dismiss Notice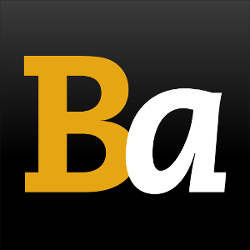 Join Our Email List →
And we'll send you the latest updates and offers from BeerAdvocate, because knowing is half the battle.
Dismiss Notice
Mr. Dunderbak's
Reviews: 49 | Visits: 70
4.4
/5
rDev
+6.3%
vibe: 4 | quality: 4.5 | service: 4.5 | selection: 4.5 | food: 4
People may know of other Mr. Dunderbak's from previous mall experiences, but this one is more than just a good German restaurant and deli because of the draught beer selection. The owner, JB, has consistenetly lsitened to his ba customers and brought in not just unusual German beers but Belgians and recently some hoppy American craft beers (on a recent visit he had Saxxo and Dead Guy on tap as well as a Koelsch, a Bock, two Hefeweizens, a Schartzbier and two Oktoberfests).
The food is authentic German, the sandwiches are large and interesting (in a good way), the service is attentive and quick.
The Tampa Bay BEERS homebrew club has been meeting here for several years on the first Tuesday evening of each month.
★
725 characters

4.28
/5
rDev
+3.4%
vibe: 4 | quality: 4.5 | service: 4 | selection: 4.5 | food: 4
Mr. Dunderbak's is a rare find, and one of the highlights of my stay in Tampa. Located in the University Mall, you might easily walk past this place without noticing. However, step inside and you'll be treated to a truly impressive selection of beers (both on tap and in bottles), as well as, a Munchen-style menu with authentic German fare. I believe that beer advocate "marksto" below gives the most accurate description.
When I visited they had about 20 beers on tap and I chose the Hofbrau Marzen to go with my Polish pirogues and mushroom, onion dipping sauce. After eating I ordered a draft of St. Bernadus Abt 12 as an aperitif. Both beers were very fresh and the Abt 12 was absolutely outstanding. They also offered Hacker-Pschorr Marzen, Weinstephaner Dunkel, Kolstrizer Schwarzbier, Riessdorf Kolsch, and other Germans. On tap from Belgium there was Delirium Tremens, La Choufe, SAXO, Wittekerke Whit and the St. Bernadus Triple. Dead Guy Ale from Rogue, and Lost Coast's IPA and Old Rasputin were among the domestic draft offerings.
In bottles they claim to have over 250 beers from "Around the World" to include a nice choice of Belgians, an extensive selection of Germans and an eclectic sampling of American micros. Beers from England, Ireland, Austria (Samichlaus), Czech Rep, Canada and even Sinebrychoff Porter of Finland appear on their beer list.
The place was friendly with an authentic Bavarian feel. The staff was efficient and knowledgeable about the beers, and overall, this is a great little beer bar in the strangest of places. It closes when the mall closes on weekdays (9pm) so stop in for lunch or an early dinner. You won't be disappointed.
★
1,682 characters
4.83
/5
rDev
+16.7%
vibe: 4.5 | quality: 5 | service: 5 | selection: 4.5 | food: 5
Mr. Dunderbaks is a great place to get away and relax. It is nice & cozy and you're treated like part of the family. The staff is very friendly and knowledgable.
The food is very authentic & good, it reminds me of growing up at home. I miss the homemade sausage and other German oriented food that I had back at home. I finally found it here. The beer... I felt like a kid in a candy store, so many to choose from..where do I start??
I definately recommend Mr. Dunderbaks to everybody it is the best german restaurant around.
Mike in Tampa
★
550 characters
5
/5
rDev
+20.8%
vibe: 5 | quality: 5 | service: 5 | selection: 5 | food: 5
I've been here twice in my whole life, and both times being this year. There is no other place (at least in a mall) where you can get great food and beer.
The taps here have beer you won't find at any of the other watering holes such as Konig Ludwig Weiss. Food... well the menu is vast and the waiter will probably come by five times before you finally make a decision on what you want, which is cool. The food is awesome and goes great with a beer or two. the bar is super long, with scrabble,chess and trivial pursuit at arms length if you want to play. Nice lounge seating is available too! A plus is you can buy beer hot or cold and take it home with you. Its a bit pricey for it but its convenient.
update. A friend of mine said they are going to be moving to a location off of bruce b. downs, which is right down the road so keep a lookout for it.
USF's only German American Beer bar and restaurant will be moving on Monday January 26th 2009 to the Oak Ramble Shopping center at 14929 Bruce B. Downs Blvd
The new place is awesome!!! You couldn't ask for a better atsmosphere! I also like the whole, pick a beer from the chalkboard beer menu deal, like the oldsmar tap room does.
Food is the same, great as ever! The interior is very well done and lots of polka type music. The place is very expansive and has 3 seperate seating areas. Please check the place out. I went during noon and it was quiet. As the day went on, the place got filled up nicely! They are in a good area for making money for sure.
★
1,513 characters
4.03
/5
rDev
-2.7%
vibe: 5 | quality: 4 | service: 3.5 | selection: 4 | food: 4.5
I'm a loooong time fan of this place. I used to go here when I was kid just for the food. The food is very good. The sandwiches are more popular, but the german dishes are all very good. Beer selection is pretty dang impressive though the taps are dominated by German selections. The bottle selection is large. The decor is German themed and the bar itself is a narrow strip that runs way back to a small seating area with comfortable bench style booths.
Definitely worth a visit. Maybe as a stop after visting the Beverage Castle. It is also a beer store. So you can take beer to go and they have a solid bottle selection.
★
627 characters
4.28
/5
rDev
+3.4%
vibe: 4 | quality: 4.5 | service: 4 | selection: 4.5 | food: 4
Mr. Dunderbaks is a quaint German restaurant/beer bistro located in University Mall off Fowler Ave. in North Tampa. Originally part of a small chain of establishments prevalent in malls throughout the southeast, this location is now independently owned and operated. The current owner is well versed in entertaining beer enthusiasts and has done an excellent job of stocking a nice selection of brews to accompany a menu of German food, sandwiches, and a small deli. A local hombrewing club, the Tampa Bay BEERS, meets here on the first Tuesday of each month.
The draft menu features about a dozen taps, and no domestic swill is to be found. Most are German standards such as Hacker-Pschorr and Spaten, some are more unusual like Kostritzer or Reissdorf Kolsch, and at least one Belgian is usually on tap as well. Additionally, right now and for the last year or so this place has featured Einbecker bock beer on draft – either the maibock or traditional ur-bock dunkel. Both are outstanding brews, and I believe this is the only place in Florida that has them on tap. In addition to the drafts they also feature a large selection of bottled beer with the emphasis again on German and Belgian selections.
The fact that Dunderbaks is located in a mall offers the advantage of a steady stream of walk-in traffic – many of whom get educated and experienced in the pleasures of good beer in an area of the country that does not have an abundance of such places. However, the location also creates one big drawback – an early closing time. They have to close when the mall shuts down, by 9:00pm most nights.
★
1,611 characters
4.28
/5
rDev
+3.4%
vibe: 4 | quality: 4.5 | service: 4 | selection: 4.5 | food: 4
Mr. Dunderbaks is a place I hit up at the mall frequently. The german food is relatively true to style (and if some isn't it is delicious) and the beer selection is about as good as restaurants get. Their staple beer is HackerPschorr Oktoberfest (which knocked Paulaner off as my favorite).
Everything from IPAs to Lambics to Milk Stouts are available.
Being a USF student, there are few places to go around campus for a decent beer, Dunderbaks fills that void and then some. Plus the staff is usually pretty beer-savvy.
They host a beer club there monthly.
--Joey
★
577 characters

4.38
/5
rDev
+5.8%
vibe: 4.5 | quality: 4.5 | service: 4 | selection: 4.5 | food: 4.5
If only I had discovered this place sooner! Have been visiting Tampa for 2 years from UK, staying with friends for 2/3 months each time, and only found this place (by word of mouth) 1 week before leaving! IMHO, this is probably the best beer bar/cafe in Tampa, especially if you like German and imported beers - and such a surprise to be found in a Shopping Mall !
Five German beers on tap, included Hacker Pschorr Oktoberfest Marzen, Konig Ludwig Weiss beer, Riessdorf Kolsch.... then a beer bottle list from all over the world of more than 100. Decent prices for the beer on tap - 16 oz pint $4.25 at time of visit in June 2005.
Restaurant food is German styled and very good, and the whole atmosphere is like that of a typical German/Austria 'Stube'
Deli counter sells German meats, breads and cheese and imported chocolates, and bottled beers can be bought to take out...what more could you want ?!
Long bar with bar stool seating, and also small tables and chairs at front and rear for those who wish to eat as well.
Barman is knowledgable of the beers they sell, and the beer menu list displays a healthy dislike of BUD !!!
I cannot wait to get back....!
The one and only drawback to this great place is that being in a shopping Mall, it closes each day at 9pm, which makes evening sessions short lived or difficult if you are working and live some distance away!
Update June 2007.
German beers on tap vary from time to time and with seasonal specials, so check with your server or the bar staff. Food is very good, and popular place for lunch so can be busy. Service is always good and attentive and the staff helpful and knowledgable about the beer and food. A home brewing club also meets here once a month, the owner and bar staff can give you more details. Great place to visit!
John W (Birmingham UK)
★
1,846 characters
4.08
/5
rDev
-1.4%
vibe: 4.5 | quality: 4.5 | service: 4 | selection: 3.5 | food: 4
Perhap's the coolest thing to happen to mall's. . . ever. This beer bar cum german themed restaurant cum beer store cum German specialty food and gift shoppe is located in the University Mall in Tampa. Its about a five minute drive from my apartment so I end up there as often as I can afford. If you happen to live near of the several dunderbak's locations scattered about the mall's of this nation, belly up to the bar and consider yourself lucky.
That said, no one particular thing about this place is exceptional. Its the combination of the variety of things they do well. The don't brew any of their own beers. They have twelve taps or so, which is a good amount but not amazing. You can get about 150 (rough estimate) beers in bottles, either to drink there or to take with you. The food is all mostly German themed. Hand packed sausages, Wiener Shintzel, meat and cheese plates, etc. All very tasty but not extraordinary. The quality of service varies. One server in particular, Jason, really seems to be passionate about beer and can answer any question you have about. The others vary, though all know more about beer than your average waiter at Outback. They also sell German wines, snacky things and gifts (Get Granny a Stein!)
Its the atmosphere that I love most about the place. That your in a mall, for me at least, helps rather than detracts. The store is only about 15 feet wide, though very deep. One section of the bar has a couple of TVs so you can chill and watch the game. The rear section, separated by about 15 of shelves, has no TV and a few tables. Overhead there is a canopy, which better than the ceiling, though it fails miserably at making you feel outdoors. There's a couple of chessboards and other board games at the end of the bar, letting you know that their in no hurry to get you out. Baskets hanging from the ceiling, imported beer signs and mirrors and the occasional painting of german lad in liederhosen complete the decor. Its very easy to forget your in the mall, or if you remember, feel sorry for everybody else outside of the shop rushing around and looking stressed.
Overall, a great place and definately worth a visit. Its the type of place that almost makes me wish my finace was the type that enjoyed shopping at the mall for hours, just so I could give her my keys and say "Okay, you go have fun dear, I'll be here at the bar."
★
2,386 characters
Mr. Dunderbak's in Tampa, FL
92
out of
100
based on
49
ratings.