Dismiss Notice
Dismiss Notice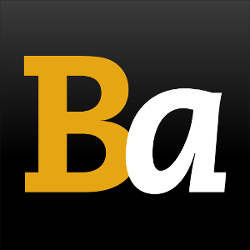 Join Our Email List →
And we'll send you the latest updates and offers from BeerAdvocate, because knowing is half the battle.
Dismiss Notice
Red Racer Copper Ale
- Central City Brewers + Distillers
| | |
| --- | --- |
| Educational use only; do not reuse. | |
Reviews: 9 | Hads: 49
3.52
/5
rDev 0%
look: 3.75 | smell: 3.5 | taste: 3.5 | feel: 3.5 | overall: 3.5
Pours light copper with a flash in the pan head. Wet grains, caramel, mineral aromas in the nose. The taste is malt forward with toffee notes and light toastyness. Some fruity esters with warmth. Very restrained hop aroma and light bitterness in the finish.
Light flavored and approachable, a good gateway craft beer but a bit pedestrian. Worth a try if you like malty ales or are just getting into better beer.
★
419 characters

2.79
/5
rDev
-20.7%
look: 3.75 | smell: 2.75 | taste: 2.75 | feel: 3 | overall: 2.5
Copper colour as advertised, ring of white head with little to no lace. Smell is malty, strong apple juice, fruity-floral hop, sweet and doughy. Taste is malty but otherwise rather bland, a touch metallic, light bitter finish and aftertaste. Light-medium carbonation, medium body. This while not terrible and undrinkable is not very good either, won't be coming back to this anytime soon.
★
389 characters

3.73
/5
rDev
+6%
look: 3.5 | smell: 3.5 | taste: 3.75 | feel: 3.75 | overall: 4
500 mL can picked up at TBS; packaged Mar 27 2015 and served well-chilled.
Pours a bright, clear copper-amber colour, capped off with one finger of creamy off-white head. It lasts for the better part of five minutes, steadily wilting down; the eventual remnants are a thin collar of froth and some foamy film on the surface. Minimal lace. Looks like a pretty typical amber ale, and the aroma does nothing to dissuade me of this preconception - lightly-toasted malts provide some bready/biscuity notes, with an accompanying caramel sweetness. Hints of marmalade and overripe orchard fruit also figure in, with a subtle, leafy bitterness loitering in the background.
Nothing here to get excited about, but it's fine for what it is - a clean-tasting, no-frills amber ale. Munich malts provide a bready, biscuity backbone for the flavour profile; lightly toasted, with a restrained caramelized sugar sweetness. There is a hint of orchard fruitiness mid-sip, but it is a lot less pronounced than on the nose. Finishes with some tea-leafy hop dryness that lingers on into the aftertaste, fading gradually. Light in body, with moderately assertive carbonation that prickles the palate. It feels crisp on the palate and goes down quite smoothly; this is the sort of beer I'd probably buy in multiples of two, because the first can will be empty sooner than expected.
Final Grade: 3.73, a B grade. Of the Central City beers I've tried so far, Red Racer Copper Ale is probably my least-favourite - but as an amber ale, it still gets the job done. I could see this making an excellent gateway craft beer for consumers who are just starting to dip their feet, e.g. the recent Rickard's and Sleeman converts. It's better than those beers, of course - much cleaner and balanced, with an actual noticeable hop presence - but there's nothing here likely to shock the palates of the uninitiated. Seasoned BAs may find it to be a bit of a bore, but there's plenty of room in the marketplace for beers of this nature. I'd buy it again, but not regularly.
★
2,040 characters
3.7
/5
rDev
+5.1%
look: 3.75 | smell: 3 | taste: 4 | feel: 4 | overall: 3.75
Probably the weakest of the Red Racer beers (that I've tried, at least), but given the quality of Red Racer, that isn't necessarily a knock. Colour of copper (duh), with a finger of head that dissipates quickly. Something . . . sharp in the nose that I can't quite place (almost like actual copper, faintly metallic?). But taste-wise, it's pretty nice. Good balance of malt with light hop balance. Good, not great.
★
414 characters

3.61
/5
rDev
+2.6%
look: 4 | smell: 3.5 | taste: 3.5 | feel: 3.75 | overall: 3.75
Can poured into a Red Racer pint glass that wound up coming home (mysteriously of course) from a pub a while back. I don't know, looks pretty copper to me, copper penny in hue (maybe just grading into orange territory) with a finger or so of off-white short-lived foamy head. Aroma is lightly toasted malts that evoke breakfast cereal but not as sweet as expected, with grape and peach fruity notes, maybe a whiff of chamomile or something else floral. Not a hop-forward red ale by any stretch of the imagination but rather a Munich malt showcase, toasted flavors but not aggressive (think a "session" take on toasted malts), very light molasses, more subdued ethereal fruitiness that defies description, peach I suppose, rather fizzy and thin-bodied. Dry malt finish that leaves a vague cardboard impression (not good, this). Respectable enough yet a tad disappointing. These guys could have done a truly hoppy red based on their considerable IPA expertise but perhaps that's mere pandering. If you look for them there are some ever so slightly resinous elements lurking in there, like the sort of black tea tannic effect one gets in many session IPAs, but one has to look hard.
★
1,179 characters
3.07
/5
rDev
-12.8%
look: 3.75 | smell: 3 | taste: 3 | feel: 3.25 | overall: 3
330ml bottle poured into int glass 28/11/14
A clear golden orange, not as dark as copper anyways, lots of bubbles and tiny particles throughout, short lived finger of foam leaves a few random patches of lace
S bruised apple, musky notes, reminds me of wet ground in an orchard in the fall after the apples fall off and start to turn, some herbal tea bag and soggy cereal, faint citrus I can`t place
T more of the same really, I`m wondering if I got an off bottle because its musky and pretty average and I expected something much better from these guys
m light bodied, well carbonated, just a little grit but the finish has the rotting leaves thing going on and I can`t shake it
O a little disappointing but drinkable, I might give his one a second chance down the road in case this one was a little off
I was hoping for much more but I`ll live, I just had to get an advent calendar this year and with any luck this will be the worst of them
★
956 characters
4.5
/5
rDev
+27.8%
appearance: as the can promised, beautiful orangey red copper tones, thing dissipating head, clear, but with some rising carb.
smell: where to start, its subtle fruity notes, a smokey wood tone, the obvious malts,
it isnt a strong nose, but it hints at the taste which is.. great.
taste: citrusy almost lemon peel start, levels out to crisp flat roundness. has hints of malt throughout with the bitter to counter, not sweet, not thick, slightly smokey with a bit of grain, bit of corn maybe. keeps me interested.
mouthfeel:
sharp to start, levels quick and holds a few seconds, then a dry bitter end.
overall:
better than expected, I was hoping for something not really heavy, and this fits what I was after perfectly. a nice amber, with bright smokey tones and a crispy end.
sharp enough to cut the thirst but bitter enough to keep you going back.
should have bought more than one.
★
891 characters

3.16
/5
rDev
-10.2%
look: 3.75 | smell: 3.25 | taste: 3 | feel: 3 | overall: 3.25
Pours, well copper, with little head. Nose is pretty muted, there's some light hops and citrus notes, backed by some caramel. On tasting the overall impression is "meh", there's a light sweetness and a touch of citrus with a dry medium finish.
It would be fine for a session but there's really nothing exceptional about it, it seems that most of Central City's brews take the safe route and this is no exception. It's certainly a cut above industrial but it doesn't show a ton of character either. At $2.25 fora 500ml can it's reasonable value .
★
546 characters

3.71
/5
rDev
+5.4%
look: 4 | smell: 3.5 | taste: 3.75 | feel: 3.75 | overall: 3.75
16oz glass at Beer Revolution YEG.
This beer appears a clear, glassy medium, well, copper (right?) amber hue, with one finger of thinly foamy, and mostly bubbly dirty white head, which leaves some random windblown palm tree lace around the glass as things sink away.
It smells of semi-sweet bready caramel malt, sugary white grapes, a flinty stoniness, and leafy, floral hops. The taste is biscuity, crackery, and still pretty sweet caramel malt, more musky white wine must, wet earth, and leafy, weedy hops.
The carbonation is fairly light and innocuous, the body medium-light in weight, and generally smooth, in a dulled edge sort of manner. It finishes off-dry, the caramel malt and vinous fruit still large and in charge, but coolly wielding their power.
Simply being drinkable and off-flavour-free puts Central City's version of the much-maligned copper ale well ahead of the pack, even if it's not particularly earth-moving. They can thank any number of their other offerings for said expectation, but that's hardly the worst problem to have.
★
1,052 characters
Red Racer Copper Ale from Central City Brewers + Distillers
-
out of
100
based on
9
ratings.