Dismiss Notice
Get 12 monthly issues of BeerAdvocate magazine and save $5 when you select "auto-renew."

Subscribe now →
Dismiss Notice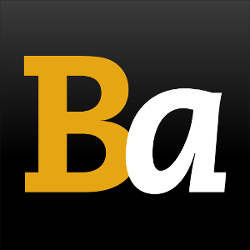 Join our email list →

And we'll send you the latest updates and offers from BeerAdvocate, because knowing is half the battle.
Cyclops IPA
- Cascade Lakes Brewing Co.

Educational use only; do not reuse.

Brewed by:
Cascade Lakes Brewing Co.
Oregon, United States | website

Style | ABV
American IPA | 6.90% ABV

Availability: Fall

Notes & Commercial Description:
Beer added by: Reidrover on 11-19-2011

"For the hop lover in us all, we present Cyclops IPA.
The substantial gravity is met by a cornucopia of 5 hop varieties, which yield striking flavor and aroma, that results in one of the more balanced and aromatic IPA offerings you'll wrap your hands around."

Grain: 2- Row Pale malt, Crystal and Munich
Hops: Warrior, Willamette, Liberty, Cascade and Centennial
Reviews: 25 | Hads: 84

3.75
/5
rDev
+6.2%
look: 3.25 | smell: 3.75 | taste: 3.75 | feel: 4 | overall: 3.75
Appearance - Pours hazy and orange/amber in color with a finger of sandstone head that fizzles quickly, resulting in a near barren, flat surface with a razor thin ring of suds encircling the edge of the glass. Spotty lacing with fair stick.
Smell - Heavy caramel malts are obvious; hops come in with a bit of floral and citrus quality. Light lemon-like sourness.
Taste - Follows the nose for the most part. Malts are almost too prevalent, as Heavy caramel, hints of butterscotch and a light breadiness can be found thoughout the profile. Hops do push through mid-taste with floral and citrus character to give this a slight hop edge, delivering a bittersweet finish that hits on orange and caramel notes.
Mouthfeel - On the heavier side of medium with moderate carbonation. Almost a lightly creamy texture that goes down nice and smooth.
Overall - Nothing spectacular or original, but I'm a sucker for caramel heavy IPA's. This one doesn't quite have the bright or aggressive hop profile of other caramel heavy IPA's that I prefer, like say Deschutes Inversion, but it's still a nice, drinkable brew for me. Odd that the bottle I'm drinking says 7.1% ABV while the default picture (and under brew description) says 6.9%; they must have tweaked the recipe at some point.
★
1,274 characters
2.27
/5
rDev
-35.7%
look: 4 | smell: 2 | taste: 2 | feel: 3.5 | overall: 2
Bomber purchased from the Buggy Stop, Redmond. Reviewed from notes.
Turbid amber with a two finger off-white head which leaves haphazard lacing. Head reforms nicely on swirling.
Fairly dim citrusy behind a dominant baked toffee and biscuity malt character. Pretty tame.
Caramel malts and candied orange verging on orange concentrate. A dose of earthy bitterness salvages things, but barely.
Medium body, moderate carbonation and a deceptive bitterness on the rear which would be satisfying if there were actually flavours for it to play off.
Don't know the age of this bottle, but it was purchased in the brewery's hometown, albeit from a convenience store. One of the more unremarkable IPAs I've had in a long while.
★
723 characters

3.83
/5
rDev
+8.5%
look: 4 | smell: 3.5 | taste: 4 | feel: 3.5 | overall: 4
Appearance - transparent gold, white full head, medium lacing
Smell - citrus, flowery hops and sweet malts
Taste - mostly a balanced IPA, slightly hop forward. It the flavor profile of the hops are faint, floral and citrus notes
Mouthfeel - medium body, slightly oily
Overall - good hop flavor, could be a bit more pungent especially based on the brewery description
★
370 characters
3.89
/5
rDev
+10.2%
look: 4 | smell: 3.75 | taste: 4 | feel: 4 | overall: 3.75
12oz bottle into pint glass
Smooth caramel malt provides a base for piney hop notes; a touch of spice; smooth profile with a pleasant mouthfeel to boot; nothing mind-blowing, but enjoyable
While there are more favorable options out there with regard to the style, I agree that the current BA score (78/100) doesn't quite reflect the quality of this particular beer.
★
367 characters

3.93
/5
rDev
+11.3%
look: 4.25 | smell: 3.75 | taste: 4 | feel: 3.75 | overall: 4
Served from 22 oz bottle...ordered through Letspour.
Poured in medium size Duvel glass...straw gold color with large head.
Aroma of lime, grass hops, slight sourdough bread.
Significant carbonation and mouthfeel.
Flavors of grassy hops, white grapefruit rind, white pepper, white cranberry juice...let's give this 5 minutes...
Already...after 5 minutes there's a lingering head with lace, aroma of tropical fruit - cranberry, hops. Flavors have mellowed a tad in the spice realm, with the malts coming out stronger. Big and flavorful, not as bold as the Cyclop in the label design, but certainly not wimpy for an IPA.
★
617 characters

4.15
/5
rDev
+17.6%
look: 4 | smell: 4 | taste: 4.25 | feel: 4 | overall: 4.25
I had reviewed this a couple years ago, and gave it a 3.75. Recently, while at a small store with a limited selection, they had 6-packs of Cyclops. So I got it, and was quite pleased. So I got it again and I really like this IPA. I think I had had it in a bomber the first time, maybe it was old, or who knows? So I will now give it a better rating! :)
★
352 characters
3.97
/5
rDev
+12.5%
look: 3.5 | smell: 4 | taste: 4 | feel: 4 | overall: 4
The beer pours a slightly hazy orange copper in color. There is a short creamy and foamy head, that is off-white to light brown in color.
The aroma is sweetly and aromatically floral and grassy, citrus fruits and golden grains. I am intrigued by the aroma and can't wait to taste this.
The taste follows the aroma, this drinks like a dry-hopped lager or a hop forward American pale ale.
The finish is intensely bitter and dry, yet it drinks light and refreshing. It is hard to believe this is 6.9% ABV. Very nice.
★
519 characters

4.21
/5
rDev
+19.3%
look: 3.5 | smell: 5 | taste: 4 | feel: 4 | overall: 4
I felt like having and IPA and went for this one based on that brewers notes on the bottle and that it was an IPA rated at 65 ibus. It looks like it should. Its got that IPA color with some haze but not filtered to the max like some. Really nice white bubbles in the head. Looks tasty. The smell is awesome. Its not intense but there is that hint of the citrus you get from the hops and not bitterness. Really good dry hopping done on this to get the smell like this. However its very subtle bit its there. The flavor is as described. Hoppy but not in the bitter sense. It has a very balanced taste and all of the proper citrus flavors that should be there. Just the type I was hoping to purchase. It has a medium yet sticky mouthfeel due to the acidity from the hops that cleans your palate off waiting for more. Nice beer by a kind of small yet consistant local brewer.
★
871 characters
3.88
/5
rDev
+9.9%
look: 4 | smell: 3.5 | taste: 4 | feel: 4 | overall: 4
Looks pretty good with a head that lasts. Smell is ok, but flavor is better. Only slight aromatics . Flavor is nice with malty lightly bitter and creamy finish.
★
160 characters

3.41
/5
rDev
-3.4%
look: 4 | smell: 3 | taste: 3.5 | feel: 3.5 | overall: 3.5
Pint glass
A- Cloudy golden dark orange with a one inch head that dissipates slowly. Lovely color.
S- Not super strong-smelling. Piney hops and rich grains. A fresh, cool aroma prevails.
T- Lemony sour hop flavor over sweet, toasted malts. I taste less pine and more fruit than the nose suggested, including some fresh-squeezed orange juice.
M- Plenty of carbonation and bitterness leave a tingle on the tongue and cheeks even after the ale's flowed down the throat. Some alcohol burn is definitely present, but isn't recognizable until a few seconds after swallowing because the citrus flavors overpower.
O- Much more refreshing than some of the maltier IPAs. The citrus sour, grainy sweet, and bubbly mouthfeel combine to make it taste like the 7up (or maybe even Squirt!) of pale ales. Which, of course, is much much more pleasurable than actual artificially flavored lemon-lime corn syrup soda. I will buy this beer again, but not again on the first freezing day of November. It would be the perfect IPA to wait in the ice chest for the return from a late summer hike or paddle.
★
1,088 characters
3.87
/5
rDev
+9.6%
look: 3 | smell: 3.5 | taste: 4.25 | feel: 3.5 | overall: 4
Pours a clear, golden amber. Lightly carbonated and leaves only a small one knuckle head,even after an aggressive pour. Smell is low key, but pleasant; a sweet malt and florals, with just the slightest clip of citrus at the end. In much the way you would expect an IPA to taste, (going sweet and then crashing into burning alcohol and an abrupt snap of bitterness to pull you out of it) the sweet smell is cut off by the citrus aroma that is brief and fades quickly. Taste is full of character, much danker than expected but still sweet and buttery. It feels like it has more carbonation than the pour indicates, but otherwise it is smooth and creamy. I think I like this one a lot more than most, judging by the ratings. This thing is delicious! You guys are nuts...
★
767 characters
4.25
/5
rDev
+20.4%
IMO, this beer is a lot better than the reviews here indicate. If I had seen the rating here before buying it, I probably never wouldn't have, which would have been a mistake. I've had some really BAD IPAs that are scored in the high-80s here. Go figure.
It isn't a world-beater, but it's true to the style. Pours clear. The head dissipates a little quickly, but the beer leaves a decent lacing on the glass. The nose isn't too hoppy, but the taste is hoppy, resiny, and smooth. Very drinkable...... could see downing 4 or 5 of these quite easily, so at 6.9% abv congrats on that great bit of brewing skill. A good brew, I'd gladly have it again.
Good info on the label. A Brewed On or BB date would be a good addition.
★
738 characters
1.56
/5
rDev
-55.8%
look: 2.5 | smell: 1.5 | taste: 1.5 | feel: 1.5 | overall: 1.5
Poured a gold color from the bomber in to a shaker pint glass. A weak aroma of citrusy hops. Taste is the same. Watery body. Lightly hopped. 6.9% abv is hidden. The watery light body and hidden abv encourages fast drinking, so this one can bite you. Overall, a disappointment.
★
277 characters

2.82
/5
rDev
-20.1%
look: 4 | smell: 2 | taste: 3 | feel: 3 | overall: 3
The appearance was a nice medium gold color and it was somewhat hazy. When it was poured it has a 1/4inch head and it dissipated pretty quickly.
nice hop aroma with some sweet notes in it and a mild fruit hits the nose.
The initial taste is also very sweet. Second are notes of bitterness and some tart fruits. I get some grapefruit notes as well. The balance of the beer is very nice, not too hoppy and not too sweet.
The mouthfeel is very nice, it feels very bubbly on your tongue. Medium body on the tongue not too thin and not chewy.
Overall impression is that it was a very nice beer. Nice balance between sweet and bitter. With the 7.5 alcohol percentage it has no boosey or harsh notes within it. I would rate the beer 3/5 because I would have liked a better hop aroma on the start and again a better hop character throughout.
★
841 characters
2.12
/5
rDev
-39.9%
look: 4 | smell: 2 | taste: 2 | feel: 2 | overall: 2
All I taste is malt......very little hops in the aftertaste at all. To me the smell and aftertaste is similar to the New Belgium beers which to me are very malty tasting and leave kind of a "dirty" (like soil) aftertaste. This is more of a pale ale at best.
★
257 characters
Cyclops IPA from Cascade Lakes Brewing Co.
81
out of
100
based on
25
ratings.