Dismiss Notice
Dismiss Notice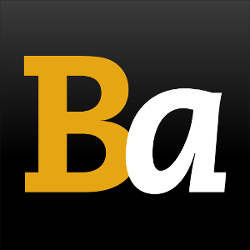 Join Our Email List →
And we'll send you the latest updates and offers from BeerAdvocate, because knowing is half the battle.
Dismiss Notice
Magnum
- Miller Brewing Co.
| | |
| --- | --- |
| Educational use only; do not reuse. | |
Reviews: 59 | Hads: 179
1.26
/5
rDev
-43.2%
look: 2 | smell: 1 | taste: 1.5 | feel: 1 | overall: 1
Forty ounce bottle. It poured a thin clear yellow with little head. The smell was nothing but skunk. Terrible. The taste was grainy with corn, rice and alcohol. There was no hint of malt. This has no right being called a malt liquer. Horrible. Never buy this crap.
★
264 characters

1.45
/5
rDev
-34.7%
look: 2 | smell: 2 | taste: 1 | feel: 1.5 | overall: 1.5
Another malt liquor 40. This is among the cheapest of all of them, at about $1.99 a bottle. Goldish colored, consumed straight from the bottle. Tastes skunky, grainy, and very alcoholic. This is an average 40, cheap and strong. I can live the rest of my life with never having this again.
Update 2/9/04: I got Magnum again (money's tight), and I didn't dislike it as much as I used to. Still tastes like burnt corn and alcohol, but didn't offend me as much as it used to.
★
474 characters

2.48
/5
rDev
+11.7%
look: 3 | smell: 2.5 | taste: 2.5 | feel: 2 | overall: 2.5
A crystal-clear, golden body is capped by a short-lived head of bright white
foam that drops readily to a thin collar without leaving any lace about the
glass. The nose is clean and fruity (berries) with just a hint of sweet
malt. The body is thin and it's gently zesty in the mouth. The flavor
delivers a lightly sweetish malt that hints at maltiness but never delivers;
a clean fruitiness; and some distinct alcohol that's unoffensive but far from being an asset. Its bitterness is quite limited, yet it still finishes dry due to its
alcohol. A poorly designed malt liquor that seems to be simply about
delivering alcohol within a malt-based (read as adjunct-laden!) liquor. Not
even worth trying.
★
707 characters

1.09
/5
rDev
-50.9%
look: 2.5 | smell: 1 | taste: 1 | feel: 1 | overall: 1
Ok I don't really know why I was enticed to buy this 40 ozer at the local cheap cigarette outlet..but like a moth to a flame I was drawn to the cheapest 40 ozer in the store $1.19 cents..
Ok poured from the brown paper bag wrapped botle into a mug this is actually not the worst looking beer pale yellow with a large white head that looks artificial.carbonation visible
Now the real down side begins..the aroma is disgusting..like dirty ditch water thats had dead mice floating in it..in the sun for 3 weeks or so..bad.
Oh god this has to be the worst tasting "beer" I have had the misfortune to come across..its just barelly disguised rubbing alcohol..terrible.
Fells like turpentine..oily and disgusting.
Oh god 4 ozs is enough of this monstrosity the other 36 are going down the drain.I think only serious alkies with a severe nasal condition could drink this trash. Miller hang your collective heads in shame.
★
918 characters

2.76
/5
rDev
+24.3%
look: 3 | smell: 2 | taste: 3 | feel: 3 | overall: 3
Clear yellow hue. Minimal animation. Smallish brilliant white head, bubbly and underdeveloped. Fair retention. The nose is strongly sweet and alcoholic definitely polluted with adjuncts. Not inviting. The palate is surprisingly clean… slightly sweet, kind of creamy… similar to creamed corn. The alcohol is a lot less noticeable in the taste, a major plus. The finish is short and sweet (pun intended). The complexity is minimal but the simplicity works well with this malt liquor. The carbonation is moderate, medium-light mouthfeel – very easy to drink. A solid beverage… for they style, I still doubt I'd drink it again. It's very cheap.
★
646 characters
2.91
/5
rDev
+31.1%
look: 3.5 | smell: 2.5 | taste: 3 | feel: 3 | overall: 3
For the frugally minded, this is definitely the brew for you and I enjoyed it myself...Is the brew to consume when balancing that check book...
OK, enuff of that, colour is a pale golden honey , body is medium and the crown is never ending..aroma is crisp.
Taste is OK, actually, taste is better than OK for that price...evenly balanced leaving a dry feeling.
I would certainly recomend this brew to any college students who have FINISHED writing those finals...
★
465 characters
2.25
/5
rDev
+1.4%
look: 2.5 | smell: 2.5 | taste: 2.5 | feel: 2 | overall: 1.5
When I think of "Magnum" I normally picture champgne. Not with this swill. Thank goodnees it has a decent ABV because I can not stomach more than a few ounces. It has that "pee" color to it and that great industrial taste. It is a good buzz for the money.
★
255 characters
3.08
/5
rDev
+38.7%
look: 3 | smell: 2.5 | taste: 3.5 | feel: 3 | overall: 3
Pours a light tan with a fair amount of carbonation. Head stays around for most of the glass, then leaves some of the foamy stuff on the side of the glass. Taste is almost bright (clean) hardly any over sweetness or over hoped. Magnum 40 is a good ripping beer, if you want to get ripped and not get ripped off in price, (mine came at $1.23 for the 40oz in a clear glass bottle, and no skunk), this would be the beer.
All in all, I would recommend Miller Magnum 40 to anyone who asked.
Now this is odd, I still have a lump of foam floating in the bottom of my glass (after a few repours) and all the beer is gone! How can this be... I swear to you... this beer has the foamies.
I can't get the foam to go away... AHaaaaaaaaaaaaaaaaaaaaay!!!
Plop!
Break Break, Crystal Palace, this is Drop Kick, we have a mass of beer foam headed towards Omaha, NE...
★
866 characters

1.63
/5
rDev
-26.6%
look: 2 | smell: 1.5 | taste: 1.5 | feel: 2.5 | overall: 1.5
Presentation: 40 oz clear glass bottle, no freshness date.
Appearance: Clear pale straw colour with a pasty white lace. Bubbly carbonation shows its effervescence. Some of this sample was poured out to get a look at the head retention and true colour.
Smell: Light fusel alcohol, faint malt and a cooked corn aroma.
Taste: Vaguely crisp carbonation, moderate body with a thinnish malt palate. Well rounded carbonation fits this beer nicely. Alcohol in the breath with minor fusel alcohol flavours. Biting twang from the hops with a used up bitterness that struggles. Malt is cracker like yet thin and flimsy. Finish does not clean up, mildly astringent end.
Notes: On the bottle is says "Magnum Premium" … premium compared to what? A sub-standard Malt Liquor, lots of rough edges and tough to put down. Needless to say I had a hard time consuming all of it. One of the cheapest 40's you can get, usually around $1.50 a pop.
★
959 characters
Magnum from Miller Brewing Co.
58
out of
100
based on
59
ratings.