Dismiss Notice
Dismiss Notice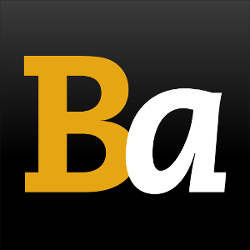 Join Our Email List →
And we'll send you the latest updates and offers from BeerAdvocate, because knowing is half the battle.
Dismiss Notice
Woodman's Markets
Reviews: 10 | Visits: 14
Reviews by rhoadsrage:

3.5
/5
rDev
-5.1%
The reason I go to Woodman's is for WI beers that I can't get in IL. This Woodman's was not as impressive as the Beloit Woodman's in that regard. They only had one 4-pack of Brewer's Gone Wild which I took with me and a small amount of Unplugged series which I made a dent it. This leads me to believe they go through more beer but I can't confirm that.
For a beer store they had a much larger selection of beer outside of Wisconsin. They had fair selection of the big names in craft beer and some odd craft looking beers that I wasn't familiar with, like farmhouse and lazy dog. The only singles they had were from Sprecher and a few German beers but nothing to exciting.
They had a good selection of bombers and 750ml beers of craft beer and some good Wisconsin beers.
Like all Woodman's you have to buy the beer then go to the separate grocery to buy food. As always it is debit or cash only.
★
901 characters
More User Reviews:

3.87
/5
rDev
+4.9%
vibe: 3.5 | quality: 4 | service: 3.75 | selection: 4

2.92
/5
rDev
-20.9%
vibe: 3 | quality: 2.75 | service: 3 | selection: 3
Been going here for years and they have nice selection but be careful they have a lot of outdated beers on the shelf. Complaining about the outdated beers does not do much good. They have an excellent selection of New Glarus and also carry my beloved 6 point (but more often than not the 6 point are out of date). A must visit for crafts, booze and wines.
★
355 characters

2.59
/5
rDev
-29.8%
vibe: 3 | quality: 3 | service: 2 | selection: 2.5
So if you're traveling through the area, make a note--
This place was tricky to find, as it was in the middle of a parking lot wasteland, with goofy windy cross streets running in all directions.
If you manage to find the place-- park on the side of the building! The "liquor store" has its own entrance! Do NOT enter the front doors of the grocery store else you'll wander around for an hour (the store is freaking huge!) and find only N/A beer!
Once you locate the beer store, you'll be impressed by its size but disappointed by the selection.
Tons of NG, but hardly any of the unplugged series. Cases and cases of spotted cow though (said with a sarcastic thumbs up and wink)!
Most of the major WI brewers are covered; New Glarus, Capital, lake Louie, Ale Asylum, etc.
All craft is in coolers and arranged by brewery. I kept expecting to find shelves of bombers but to no avail.
The employees didn't even acknowledge our presence for the 20 minutes or so we had been walking around.
Prices were fair, but none of us bought anything.
This would be a decent spot if you were a local picking up your daily drinkers-- but if you're driving through the area, scratch this one off your list!
★
1,198 characters

3.94
/5
rDev
+6.8%
vibe: 4 | quality: 4.25 | service: 3.25 | selection: 4.25
2015:
Much improved, renovated store with tons of cooler space. Surely it's 3-4 times what it used to be a few years ago. Extensive selection of WI beers and all things distributed in the state. Lots of Lake Louie, New Glarus at case discount including current Thumbprints. Imports are somewhat grouped randomly, 750s and bombers when you walk in and 4/6 packs on the far opposite side with macros and ciders. Service is pretty much nonexistent, and I had to ask for a box after buying 4 sixers and a couple bombers.
2010: 3.5
This Woodmans was mobbed on a saturday, as it was situated in a shopping center wonderland/wasteland, parking lots as far as the eye could see.
Lots of people in the store meant a long line with one visible employee at the register. The beer was all refrigerated, no shelves or seasonal displays. Typical stuff, NG, Capital, Ale Asylum, sadly no current Unplugged like Cranbic (released 4 months ago) or Cherry Stout. Did find some Ale Asylum Ballistic here, and a good deal on Raspberry Tart. Didnt see Hopslam, or much in the way of current seasonals.
Not the best Woodmans i've been to, but overall a good selection. Madison is far better, and even the one in Beloit had plenty of Unplugged.
★
1,226 characters

4.05
/5
rDev
+9.8%
Satellite store is located in the rear of the larger supermarket. The place had a huge parking lot but not that many people seemed to be inside.
Excellent selection, although that seems to be the case almost everywhere in Wisconsin. All your WI favs were here, along with a small helping of Stone and a handful of other American brews you can't find in Illinois. No Belgian selection, really, but so long as you're looking for US brews this is the place to be. Everything was at dirt cheap Wisconsin prices, too.
The service... well, it was a supermarket. They weren't beer experts, but they were friendly enough. The "atmosphere," was that of a large grocery store built in the midwest between 86-97: high, unfinished ceilings, whitewashed walls adorned with posters. Cementy and cold with harsh neon lighting. Nearly all the beers were refrigerated, too.
★
858 characters

4.55
/5
rDev
+23.3%
I used to go there all the time when I went to UW-Whitewater. I was just there this past weekend and the same guy who was working there when I graduated (2005) was still working there. I asked about Haffenreffer beer, of course they didn't have it, but I WILL get some eventually! Anyways wall to wall beer, they had a New Glarus special where you could mix 12 packs (?), which I would have loved, but I have a fear of breaking bottles when I drive. They have such a huge selections more than ANY liqour store I have been in. Well worth the trip! Also the beer prices are cheaper than normal.
★
592 characters
4
/5
rDev
+8.4%
Living IN Janesville, Woodman's is definitely the place to go when I want a good selection of beer.
We can always find a good mix of local (WI) and regional beers. They always stock New Glarus well and always have the recent seasonals and unplugged beers on hand.
The single-serving section is a bit weak, but much better than what I've come to expect from this area.
All in all Woodman's is a great, local place to shop for a good mix of brews and is definitely the only choice in this area. The manager, Jeff, will also special order beers for you if you ask...
★
566 characters

3.7
/5
rDev
+0.3%
Thanks to the bartender at Bodega's for the tip to go here. Otherwise, I might not have been able to go home with some choice WI beers!
Interesting place Woodman's, there is a liquor department sectioned off from the rest of the store on the far left side. Strange only in that there are still cases of beer and alcopops and jugs of wine in a completely separate part of the store so it took me a while to find the liquor department. The first guy I asked was not to helpful, he looked ticked that I stopped him and told me the department was just before the exit. There are at least three exits and the place is quite big! The second guy pointed me right to where I needed to go.
Quality: They've got some great WI and regional beers and some quality imports as well. Lots of crap, but everything is clearly separated.
Service: The first guy sucked, but the next guy was helpful. I also saw what looked to be a manager assisting other customers find things, but I was never asked for assistance, but didn't expect it either.
Selection: Very good selection of WI and regional beers. Imports were a little week, but nothing to complain about. Single selection is small, but again, lots of good choices.
Value: Seemed to be pretty good prices, but I don't know what to expect for the area.
All-in-all a good place to stop and get some beers.
★
1,357 characters
3.85
/5
rDev
+4.3%
I was quite impressed, as this is a grocery store liquer store. A great place for WI micros, as not only are there plentiful variety of micro brewers, but large amounts of their lines are available. From out of state, notables are Three Floyds, Dogfish, Fort Collins, Founders, Goose Island, among others. Good selection of imports, not great, but good enough. Decent single bottle options, but not all that fantastic. Also, not surprisingly relatively pretty cheap. Help is available if you look for the cashier, but that doesn't know they'll know anything. All I know is, I'm gonna be stocking up on stuff I can't get in MN. But, bring cash or check, cause they don't do credit card, though there is a no fee ATM.
★
715 characters

3.85
/5
rDev
+4.3%
Visited this location over Thanksgiving this year. I was told this was the best selection of singles in the area. If this is truely the situation, I feel very bad for the beer lovers in the area. There was a very modest (maybe 20-25) selection of beers available as singles. The selection of mciros and imports is one of the better I have seen in the area, but still not nearly as good as what I am used to at home. They stock New Glarus, Tyranena, Gray's, Sprecher, Capital, along with some good imports like Aventinus, Sam Smith's, Young's. I had to seek out the only worker to ask about a beer I wanted, and he had never heard of it. I didn't expect much more than that. Their selection of micros and imports were more prominent than the displays of marcros and the such, so I have to give them credit for that as well. Overall a nice shop, for being associated with a grocery store.
★
886 characters
Woodman's Markets in Janesville, WI
87
out of
100
based on
10
ratings.