Dismiss Notice
Dismiss Notice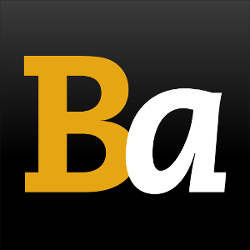 Join Our Email List →
And we'll send you the latest updates and offers from BeerAdvocate, because knowing is half the battle.
Dismiss Notice
Golden Grizzly Ale
- Glacier Brewing Company

Educational use only; do not reuse.

Brewed by:
Glacier Brewing Company
Montana, United States

Style | ABV
Kölsch | 5.50% ABV

Availability: Year-round

Notes & Commercial Description:
Beer added by: BigBry on 12-27-2005

Golden Grizzly Ale is brewed within the style of a German Kolsch. A light bodied, moderately hopped ale, with a rich light golden color. This golden ale is a style of beer, which is designed to be light and thirst quenching.
Reviews: 6 | Hads: 13
Reviews by mwilbur:

3.43
/5
rDev
-0.9%
look: 3.5 | smell: 3 | taste: 3.5 | feel: 4 | overall: 3.5
Poured from 12 oz bottle into shaker pint glass.
A: Pours a clear underripe lemon hue with mild carbonation producing a thin white head that quickly recedes. Some flecks of sediment.
S: Clear and soft citrus hops. Hint of spice and pepper.
T: Follows, but adds to aroma. Stronger citrus hops. Some toasted grains.
M: Light body. Smooth and oily with a tinge of carbonation tingle. Mild dry hop finish. Quite a nice feel.
D: Very easy to drink. Nice refreshing brew. Would be best enjoyed with food on a warm day. Thanks to Brad for bringing this one back!
★
555 characters
More User Reviews:
3.77
/5
rDev
+9%
look: 3.5 | smell: 4 | taste: 3.75 | feel: 3.5 | overall: 3.75
Poured from 12oz bottle to into a very clean pint glass.
Appearance:
This beer is marketed as a Golden/Blonde Ale. When poured it retained a small white head with good lacing both of which lasted quite sometime. The head its self was creamy in texture with densely packed small bubbles. The beer has a medium amber colour and did not show any chill haze. The body of the beer had no particles that I could see nor did it appear to be exceptionally thick or watery.
Smell:
Golden Grizzly Ale starts out with a warm but light malty bread smell and finished with a spicy cites smell. The citrus smell was delightful and somewhat between the smell of an orange and grapefruit. I must confess, I had to smell the beer several times as I most certainly enjoyed the blend of malty and hoppy aroma.
Taste:
The initial taste of the beer was slightly acidic which complimented the citrus nose of the beer. It finished with a medium sweetness with a (not overpowering) sour note. The aftertaste was short lasting but left me wanting another sip.
Mouthfeel:
Golden Grizzly Ale has a light to light medium body as you would expect from a Blonde Ale. It has a try texture with a lively carbonation. Finally, the feel had a slightly chalky finish.
Overall Impression:
This beer is reminds me of a warm summer weekend day. It mostly certainly is a refreshing lawnmower beer. After a bit of investigation I found that this beer is at 5.5% ABV.
★
1,439 characters

3.8
/5
rDev
+9.8%
look: 3.5 | smell: 3.5 | taste: 4 | feel: 3.5 | overall: 4
Stopped in Polson on our Montana Beer trip, and was lucky enough to sample this at the Glacier Brewing Company Tasting Room. First sample was good, so had to get a bottle to take home.
Pours a light golden color, very clear, not much head to speak of. Slight citrus smell at first. A deeper sniff brings out the sweet aroma of honey. Crisp and refreshing, light body with a touch of lemon. Dry, clean finish. Good thirst quenching summer offering.
★
448 characters



3.29
/5
rDev
-4.9%
look: 3.5 | smell: 3.25 | taste: 3.25 | feel: 3.5 | overall: 3.25
3.36
/5
rDev
-2.9%
look: 4 | smell: 3 | taste: 3.5 | feel: 3 | overall: 3.5
A 12 oz. bottle, brought back from a Yellowstone trip by good friend, bryalli. Poured to a pint on a brilliant early October afternoon.
Label ('illustration by Suzanne Hardy', too bad artists don't get cred more often...) features a golden grizzly (surprise!) wading across glacial marshlands. Poor type placement (channeling my inner-graphic designer...) butchers the scenic landscape, obscuring both the mountain-covered backdrop and a fair portion of the bear behind clunky lettering and a misplaced 'Montana' scroll.
A: Uncapped with a prolonged 'pffft', poured a sunshine golden with the finest haziness. A fair carbonation, vigorous streams at spot points (glass etching?), but still otherwise. Short but lasting creamy whiteness on-top, droopy blotches of lace.
S: A sweet scent that smells oddly mineral...the best I can liken it to is a Guinness. Strange because a dry Irish Stout should bear little/no resemblance to an American-ized Kolsch/Blonde, but that's the first thought that springs to mind after several sniffs. Some buttery candy and a sugared cereal scent. Curious, though rather un-Kolsch-like...
T: Spiced bread and a notable 'apple' flesh flavor, pie-crust and citrus squeezes. Grass, clover and dry hay intermingle; it's malty -yes- but with peppered notes and zesty moments, ending with hints at chalkiness. Good balance and sturdy flavor from a modest style.
M: A fairly light/watery body, creamier feel amidst vague carbonation. Thin coating of sticky malt, blander feel after a few minutes.
D: A sorta strange beer from first inhale to last sip, but not unpleasant. Easy to drink, summery and fresh. Worth a try and enjoyable despite a few wrinkles. An ABV that's unlisted - but I'd guess around 5% give-or-take, makes for an easy and session-worthy choice if you happen to come across it. Thanks again, Bryce, for the opportunity to try this one.
★
1,883 characters

3.35
/5
rDev
-3.2%
look: 2.75 | smell: 3.25 | taste: 3.5 | feel: 3.5 | overall: 3.25
Poured from bottle into a pint glass
Appearance – The beer pours light golden color with a tiny white head. The head fades very fast leaving just a trace of lace on the sides of the glass.
Smell – The aroma is light overall, but consists of a little bit of a caramel smell as well as a hint of a bready aroma. A tiny bit of grass is there as well, rounding it all out.
Taste – The taste begins with a caramel and bready taste along with a hint of a light fruity taste of a apple, peach, and pear nature. The fruit and caramel fade a bit as the taste moves on, all while the bready grows more intense and is joined by a bit of a corn sweetness. In the end with a hint of a grassy hop coming to the tongue, one is left with a moderately sweet and bready flavor to linger on the tongue.
Mouthfeel – The body of the beer is on the average side in terms of its thickness and creaminess with a carbonation level that is rather average. For the style it is rather appropriate and makes for an easy drinker.
Overall- Nothing too special here, an alright pale ale, but nothing more.
★
1,091 characters


3.48
/5
rDev
+0.6%
look: 4 | smell: 3.5 | taste: 3.5 | feel: 3 | overall: 3.5
This poured out as a lightly hazy golden color with a big fluffy white head on top. The smell of the beer to me was very faint, but I kept getting Belgian yeast aromas on this one. The flavor of the beer was very light, not much really happening here. The mouthfeel was thin and also very much on the light side of things. I wouldn't have guessed it was a Kolsch style from the aroma, but from the flavor and mouthfeel aspect it makes sense.
★
441 characters
Golden Grizzly Ale from Glacier Brewing Company
-
out of
100
based on
6
ratings.