Dismiss Notice
Dismiss Notice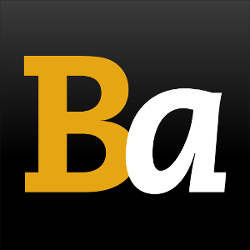 Join Our Email List →
And we'll send you the latest updates and offers from BeerAdvocate, because knowing is half the battle.
Dismiss Notice
Art Of The Table
Reviews: 9 | Visits: 13
Reviews by granger10:
4.05
/5
rDev
+0.5%
I live and go to school right by this place and didn't even know about it until the recent beerflys. I would have never thought this to be a store containing quality beer. It's more of a wine glass, specialty food, nice wine type store that happens to sell beer. Their selection contains a good amount of local micros, more popular regional/national micros, Belgians, and other popular European semi-micros. They didn't have any macros that I saw and all their beer was in a walk-in cooler. Nice work on the quality side. Their stock was on the small side which probably makes for good turnover. It seemed like each brewery from Michigan was represented but never the entire line of a breweries beers. Nothing completely unusual there either but the selection was diverse enough to satisfy any person looking to buy good craft beer. Prices were really good and seemed to be about 10 cents cheaper per bottle than any other store in town. Everything could be bought as a single which is nice. The worker there was really nice and actually struck up a conversation with me about the new DFH Raison D'tre that just came in. She seemed rather interested in my choices and quite enthustiastic about the beer. This was definitely a surprise considering the stores focus on wine and cheeses and such. Definitely worth a stop if you're in the area.
★
1,340 characters
More User Reviews:
4.36
/5
rDev
+8.2%
vibe: 4.5 | quality: 4.5 | service: 4.5 | selection: 4
3.83
/5
rDev
-5%
vibe: 4.25 | quality: 4 | service: 3.75 | selection: 3.5

3.64
/5
rDev
-9.7%
vibe: 4 | quality: 3.75 | service: 3.5 | selection: 3.5

4.08
/5
rDev
+1.2%
vibe: 4 | quality: 4.25 | service: 4.25 | selection: 3.75

3.94
/5
rDev
-2.2%
vibe: 3.5 | quality: 4 | service: 4.5 | selection: 3.5
I stop in this place on occasion when I stop at the bakery next door for breakfast. They have a small walk in cooler that if you don't like tight places I would recommend against walking into. The selection is decent for a place that is only a couple of shelves of beer. Most of the beer is twenty twos or seven fifties so you get some good unique beers. This is not a place to go to find a hard to find beer but definetly will have a beer you want to try if you walk in. The prices are not too bad and maybe slightly on the high side.
★
535 characters
4.65
/5
rDev
+15.4%
This is where I was able to complete my 6-pack of Short's Srpuce Pilsner (it took me 3 stores to get all 6). I was headed back from Northern Michigan and since I was going to be going within just a few miles of Art of the Table, I called ahead. Amy Ruis, who I believe is the owner or manager, answered the phone and was more than happy to hold the last 3 bottles for me. All of their beer selection is in the cooler which is very nice, especially for the hoppy beers. I gave them a 4.5 on selection, because they carry a nice, but somewhat small selection of really great beer. If you want to include lots of the mediocre beer of the world, then their selection is not so good. About half of the beer that they carry are 22 oz. bombers and 750s. Service is excellent and they are just a couple of miles off the highway - the opposite direction from Founders, on the same road. Both stops are very easily doable in one trip and make for a great day.
★
949 characters
4.5
/5
rDev
+11.7%
My wife and I love this shop! The setting is nice and we love the old yet refined feel of the shop. The building sports nice tin ceilings and a really cool old beer cooler in the back. Brings back that old time country store feeling. The customer service has been great every time we have been in there. The selection isn't huge because of the confined space of the cooler but it is diverse with local and some international bests. I made a mixed six pack of lagers and the staff was very informative, letting me know which ones would be better choices than others. Great store and we will going back often!
★
607 characters
4
/5
rDev
-0.7%
This nice little store is right on my way home from work, so of course I'm tempted to stop now and then. Their entire beer selection is in the back corner of the store in a really cool old cooler. Don't even bother looking in the smallish glass windows just make your way into the cooler via the side door. They've got a nice little selection of the local flavors(which are very good here in GR)They also have others like Victory, Stoudt's, Unibroue, Jolly Pumkin and many more. Kind of a small selection but overall quality of the brews is good. I'm pretty sure that everything is available in a single which is always good. The service here is great. Always friendly and willing to answer questions. I've also scored a few bargain buys here. Otherwise they do have a nice wine selection along with other various edible delights. Recommend you stop in and check it out.
★
870 characters

4.35
/5
rDev
+7.9%
I grew up in Grand Rapids, but I just discovered this place over last Christmas (although I know it's relatively new). Nice decorated little place with all manner of things for your kitchen - plates, glasses, decorations, etc. The beer is located in an authentic 1920's cooler. It's very narrow, low-ceilinged, and dimly lit, but that makes hunting for all the great finds much more fun.
Great selection here, between all sorts of six-packs and bombers. Plenty of picks from Founder's, Bell's, GLBC, Rogue, Great Divide, and many more. Nice mix of domestic and imported beers, nearly all craft or microbrews. Bottles are individually priced, so you can make your own six-packs. Pricing was quite good. Around $3 for some Founder's, $1.50 for various Bell's, New Holland, etc.
Service folks were nice - I will definitely be back the next time I'm up in GR!
★
861 characters
3.85
/5
rDev
-4.5%
I've been in the store a few times with friends who were buying wine or kitchen stuff. I hadn't noticed the beer before, though this is my first trip since my 21st.
The beer cooler is small (4 foot by 10 foot), so don't expect to have more than two people in there. The selection is good. Most of what they had is locally available, but there were a few things I hadn't seen elsewhere. There was a growler of Rogue Dead Guy for a mere 12 dollars, really nice looking growler too. Now I'm mad I didn't buy it.
The prices were really good for singles, and everything is priced individually. If you wan't a sixer of something the prices might be a little higher than average, but not so much that you'd drive somewhere else if you're already there.
I didn't ask anyone about beer, but I was cheerfully greeted at the door and walked to the beer cooler.
★
865 characters
3.7
/5
rDev
-8.2%
This place was decent to check out. I found three Devil Dancers from Founders ( on 03-28-05 ) which I was unable to find anywhere else around that day. This was a nice treat indeed! They have a small walk in cooler which is modestly stocked. Some local micros, outta towners, and some imports. Not a mindblowing array, but there are definitely things that could inspire a purchase. I think everything was available as singles which is a huge plus. Prices were about the norm in comparison to the other joints around town. I felt like I should've been buying some olive oil or other cooking supplies to go along with my beers. Wine and fine dining types of merchandise seem to be the major focus here. Worth a look. It may be possible to score some things there that other places may not have ( like the aforementioned Devil's brew ). They had a friendly checkout girl and a dude that opened the door to the cooler for my fellow scavenger hunter and I.
★
951 characters
3.5
/5
rDev
-13.2%
This is a specialty store. They have glassware, tableware, fine wines, cheeses, sauces and a vintage 1920's walk in cooler that is stacked front to back top to bottom with nothing but craft beer.
There are absolutely no macro beers in this place. They have a nice selection of Belgians and other imports as well as local and regional beers. They seem to carry quite a bit of wine also.
The glassware selection is quite nice. I think they will have whatever type someone might be looking for.
Service is also good. The entire staff seemed nice and were able to answer most questions.
A very nice place that is tucked away next to a bakery on Wealthy street. A freind told me about the store. He goes to the bakery next door on a regular basis and just happened to walk in on a whim. I never would have known there was beer in this store. It looks like an art store but, I assure you there is more than just art there. Check it out if you get the chance.
★
965 characters
Art Of The Table in Grand Rapids, MI
-
out of
100
based on
9
ratings.