Dismiss Notice
Get 12 monthly issues of BeerAdvocate magazine and save $5 when you select "auto-renew."

Subscribe now →
Dismiss Notice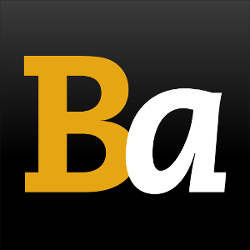 Join our email list →

And we'll send you the latest updates and offers from BeerAdvocate, because knowing is half the battle.
Sandy's Deli & Liquor
Reviews: 12 | Visits: 14
Reviews by Callenak:
3.7
/5
rDev
-0.5%
Sandy's is a great spot in a difficult area to get good craft beer. I went to college in SLO, so this place was a saving grace.
Sandy's has a solid selection of CA, US, and world beers. Plenty of good Belgians represented. They keep their beer selection way in the back of the store. It's no means the best selection of beer I've seen, but if you are familiar with the area, this is pretty much the only place between Santa Barbara and San Jose that you are going to get any kind of craft beer selection. It gets bonus points for that. I'm sure distribution is more than difficult for them.
If you are in the SLO area, check it out. You might find something your local shop is out of (slower turnaround). Not a place to go out of your way for. I'll be there tonight though, haha.
★
785 characters
More User Reviews:

3.55
/5
rDev
-4.6%
Stopped in here after a few drinks with some friends at Spikes. Beer is located at the back and mostly all in fridges (only a few singles and cases were not in the fridges). This place has an incredible selection aside from Bevmo. Huge Belgian section, good import section and craft section. Normal CA craft beers dominate but still a good amount of variety. Also have the normal BMC stuff along the back wall of the store. No service since it's just the cashier who is in the store. I don't make it down toward Sandy's very often but when I do I'll probably make it a habit to stop in and see if they have anything I couldn't get else where.
★
642 characters
3.15
/5
rDev
-15.3%
ABout 50 yards from Spikes and a great place to stop in after drinking a few brews at Spikes. Looks like a quicky mart/liquor outside and bunch of beer signs on the window. It is deceiving, like the old Tacoma liquor stores on my corner. Beer is on the back wall when you walk in, lots of Belgians at that but the local craft selection was good. I saw everythig from Anderson Valley, Lost Coast, Anchor, Mendocino(which never impresses me), North Coast, Firestone of course. They have four or five coolers full of beer. Decent bomber selection.This place has lots of singles and hard to find Belgians on hand. The best belgian selection is at Liquor Emproium in Lompoc. With that being said, good stop.
///
After charging $50 for a bottle of FW12 just weeks after release you can bet I will never ever buy from these crooks again.
★
830 characters

3.55
/5
rDev
-4.6%
Usually I don't stop here, but I was riding my bike downtown and decided to take a look. All the beer is in the back, and all of it is refrigerated (contrary to every other liquor store in town...except Crossroads... but still plus points for quality). A ton of singles, but they come at a price. I just bought two 12oz Trois Pistoles, a St. Peter's Winter Ale, and a 12oz Samuel Smith's Imperial Stout for $16. Definitely the most expensive 4pk I've ever paid for, however after rethinking the purchase that price was pretty close to standard. In terms of service, this place sucks. The lone worker is a cashier (one of two guys) who is typically grumpy and a bit pushy. Selection just beats (as of 5/28/09) Sidewalk Market for second best in town besides BevMo, with a larger concentration of Belgian ales and fewer American craft beers. If this place was a little cleaner, I would give it a better quality score, however there were a lot of broken bottles at the bottoms of the coolers, and a lot of the stuff is pretty old.
Great stop if you're in SLO.
★
1,057 characters

3.7
/5
rDev
-0.5%
I stopped by this little shop on a whim on my way to The Original Spikes. I had no idea it was Sandy's Deli and Liquor. There could have been a sign up somewhere but it was around 10pm and dark. They have a couple coolers full of beers from primarily California and a ton of Belgium's. I can't remember off of the top of my head exactly what brews they had but I do remember thinking they were a bit pricey. The guy that was behind the counter was pretty helpful and semi knew what was going on. He was really nice though and when we were paying, a Ludicrous song came on the radio and he started dancing and slapping his own ass. It was hilarious...
★
650 characters
4
/5
rDev
+7.5%
I feel like I can finally give Sandy's a plug now. I worked here about a year ago with all the good looking girls in the deli. But during slow times I liked to peruse the store and check out the beer slection. Tons of Belgians, some Germans, and a lot of Unibrou, to go along with many craft. A lot of local craft as well. I would help people out with beer selection and everytime get bombarded with the outrage over price. San Luis Obispo is a touchy place for beer distribution, so Chris(the owner) has to get several private distributors to come in almost daily to check out the stock. He pays an insane amount for the selection, so in order to cover his costs, he has to charge a lot. As others have stated, the selection isn't great compared to Lone Hill or High Times, but considering the area it's in, the selection is phenomenal.
Oh and the food is fantastic!
★
871 characters

3.35
/5
rDev
-9.9%
I checked in on BA before heading up to San Luis Obispo for a weekend. This place was few blocks from our hotel, so I decided to get some beers for the room.
From the outside, it looks like any ole BMC shop. Actually inside it does too, until you get to the back area. There you'll find a decent selection of local California goods and a rather large amount of Belgians (I saw pretty much the same others listed below). There is a heaping of dust collecting on the ones not in the cooler and they're directly beneath some angry sounding flourescent lights. Having no refrigerator anyways, I wandered thru the cooler selection. I needed to get some beers were accessible so I looked for Hoegaarden, as I knew my cohorts dug it. Oddly, they didn't have any. They have a pretty impressive selection of lambics and gueuzes but no Hoegaarden? Not only that, the only employee working at the time, had no idea what I was talking about. Odd.
I made out of there with some good stuff, so I do recommend, esp. in this good beer desert.
★
1,033 characters
3.3
/5
rDev
-11.3%
Worn down corner deli convenience store front that looks exactly like any other you'll find in every neighborhood of every town I've ever been to in the US. We stopped in for a quick look before hopping over to Spike's a few doors down.
The beer is all the way towards the back, past the rows of wine and liquor. A few micros can be found in the fridge, some Belgians and other imports on the shelves, gathering a bit of dust. Trappists, Cantillon Iris, Rosé de Gambrinus and Bio Gueuze, a few quirky Fantomes and some obscure odds and ends looked interesting enough but were a little too pricey for me, besides I was here for the local flavor, for which I was a bit disappointed, and ended up only buying one or two singles. For all the effort this place must have gone through to get their hands on Beers I didn't see anywhere else in California, you figured they would have had some seasonal or limited edition brew by one of the many regional breweries. Or maybe I just visited on a bad day. For a native willing to invest in some good stuff, this place is pretty good, though.
Service is typical blasé dude at the cash who couldn't care less what you buy.
★
1,174 characters
4.35
/5
rDev
+16.9%
This is basically my only provider of a good selection of craft brews in my area (probably within 150 miles in any direction). They have a great selection of Belgians (one of the best I've seen). They have St. Bernardus, Chimay, Orval, Achel, Duvel, and many more. California microbrews are well represented as well. They have quite a few English beers as well, namely Fuller's, Young's, and Samuel Smiths. There aren't too many specialty/seasonal brews in here, but there are a few. They seem to focus on the main/most popular beers from the brewers that they carry. The best feature of this shop is by far the extensive Belgian selection.
The service is okay. There is only a clerk at the front and he is pretty much always busy ringing people up. He does let me go into the back when I am there if I ask and check out his stock. This place seems to stockpile stuff and rotate it every once in a while. Their Belgian selection is actually not re-stocked that often but it's very large.
They do have a deli also inside, but I haven't eaten anything from there so I can't comment on that. However, as others have said, Spike's is just down the street. They have an okay selection of draught beers there, mainly a few california craft picks and the usual macros. Last time I was there they had Anchor's Old Foghorn Barleywine, so that was a treat.
★
1,352 characters
3.8
/5
rDev
+2.2%
Stopped in on my way out of San Luis Obispo and to my surprise, this place had an awesome selection for such a small liquor store. Tonnes of Belgians you wouldn't expect, a good amount of Cali micros and some Unibroue that's not even available back home in Ontario, CAN. The one down side is the price tag on each of the belgians. They have lots of St Bernadus, Fantome, Cantilon etc but all with $10-$20 price tag. Anyway, it's worth a stop regardless. They have mostly singles which is very nice.
★
498 characters

4.15
/5
rDev
+11.6%
Sandy's is a place that from the outside you think just can't be there. There are only about 8 parking places, and it is at the intersection of Higuera and Nipomo streets
From the outside it looks like a standard snacks and kegs store that you will find in every college town in the USA.
All the beer is in the back and THEY ENCOURAGE you to buy singles! 70% of the cooler space is singles and most all of the more expensive beers are labeled with a price sticker so you can buy just one and not have to do the math in your head or wonder if the clerk will say no.
Directly across from the coolers are racks simply LOADED with Belgians and other beers including what appears to be every beer St. Bernardus makes! Only thing that concerns me is up on the top in range of fluorescent lighting were a few Belgians in green glass in particular a Fantôme Chocolat. At $14 I skipped buying that one. Probably would be OK as none of the beer I have bought there has been skunked.
This place probably is worth a 150 mile trip not because of it's 600 or so beers but for the ability to find things here Nobody else has even High Time in Costa Mesa about 260 miles to the south.
ADDENDUM: I stopped here on August 11th 2007 and noticed a few changes for the better. ALL the beer is now in refrigerated beverage coolers so no more worries about heat and light damage to the beer.
★
1,386 characters

4
/5
rDev
+7.5%
When I moved to SLO, I thought I'd have a hard time tracking down Belgians. One day I stopped into Sandy's for a sandwich and checked out the beer supply while waiting. Much to my surprise, the place has a really nice selection of beer for a smallish liquor store. They have a wide variety of good US brews, including Stone, Anderson Valley, and others. Unibroue is also plentiful. The real surprise, however, was a nice stock of Belgians inluding Brasserie des Rocs Triple Imperiale. Woo-hoo! The prices are on the high side but not outrageous. The girls who made the sandwich was cute and the sandwich was damn good. All in all, a good experience.
Oh, by the way, Sandy's is just a few doors down from Spike's. You should hit both while you're on Higuera. I'd suggest downing a few pints at Spike's and then hitting Sandy's from some take-home brew.
★
854 characters
Sandy's Deli & Liquor in San Luis Obispo, CA
87
out of
100
based on
12
ratings.