Dismiss Notice
Get 12 monthly issues of BeerAdvocate magazine and save $5 when you select "auto-renew."

Subscribe now →
Dismiss Notice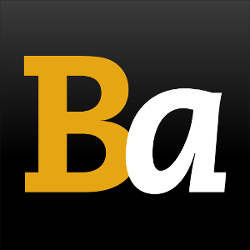 Join our email list →

And we'll send you the latest updates and offers from BeerAdvocate, because knowing is half the battle.
Flying Monkeys Genius Of Suburbia
- Flying Monkeys Craft Brewery
| | |
| --- | --- |
| Educational use only; do not reuse. | |
Reviews: 13 | Hads: 42
3.8
/5
rDev
+7.6%
look: 4.25 | smell: 3 | taste: 4.25 | feel: 3.75 | overall: 3.75
A- Clear light yellow with a nice white head that lingers
S-I get fruity European hops and what I can only describe as a beer smell...
M-medium to high carbonation and a light crisp mouthfeel
T-Malt upfront and a surprising bitterness from only 21IBU, strange
O-This is a pretty good session beer, with more flavour and bitterness than I was expecting.
★
352 characters

3.33
/5
rDev
-5.7%
look: 4.25 | smell: 3 | taste: 3.5 | feel: 3 | overall: 3.25
A dark gold color, this beer shows plenty of clarity. The yellow-tinged head is a foamy pillow that rises to a couple of fingers before settling to a tick layer. Lacing is impressive, as foamy deposits remain all over the glass.
The aroma is not as hoppy as I perceive the taste to be and mostly grainy. The hops do come as a surprise in the flavor, then, but do not consistently remain, alternating between biting and dropping off to taste more watery in a way I've rarely tasted. After an initial hit of flora and citrus, pine hits the back of the throat hard, perhaps a bit too hard, but thankfully edges back away. The profile is good, it just is odd in its consistency of flavor.
The feel is pretty good, moderately crisp and smooth but lightening up on the palate a bit too much. It's clean for sure, but also somewhat thin. Good overall.
★
851 characters

3.29
/5
rDev
-6.8%
look: 3.5 | smell: 3.25 | taste: 3.25 | feel: 3.5 | overall: 3.25
Poured into a standard pint glass
Cloudy yellow-gold in color with a short wispy head of foam
Aroma-Faint toasted malt and mild hop note
Taste-Watered-down hops at the onset,pale malt, little bite of white grapefruit in the finish.
Ok but not great.
★
249 characters
3.88
/5
rDev
+9.9%
look: 4.25 | smell: 4.25 | taste: 3.75 | feel: 3.5 | overall: 3.75
Pours a brilliant bright gold spot on for the style. We are talking a few shades below straw on SRM. Nice lacing evident of hops. The aroma is hoppy, with muted grain notes and soft fruit and spice from the wheat. The flavor follows suit with a tasty, well balanced brew with a leafy, slightly vegetable like hop flavor. Slight spice of pepper paired to citrus and raw bitterness. Not bad at all and above average to say the least for the style. Mouthfeel is well carbonated, light and bubbly on the palate. Overall, this is pretty spot on for an American Pale Ale Session Wheat or Something style beer. Its very agreeable and well rounded even with a slight coarseness. I can dig it, this brewery is really making nice beer. Not sure if this is super wheaty or not to be judged as highly, but after having another it is very tasty regardless.
★
853 characters

3.6
/5
rDev
+2%
look: 3.5 | smell: 3.5 | taste: 3.75 | feel: 3.5 | overall: 3.5
Not great. Not terrible. There's a fair amount of hop bitterness.
, but much less in the hop flavor department. There is a little bit of sweetness from the wheat and malts, but just enough to be beer.
★
200 characters

3.59
/5
rDev
+1.7%
look: 3.5 | smell: 3.25 | taste: 3.75 | feel: 3.5 | overall: 3.75
355 mL bottle from a six-pack picked up at the LCBO; no apparent bottling date. Served slightly chilled.
This session ale pours translucent pale gold in colour, kicking up a little more than one finger of soapy, white-coloured head that displays average retention. By the three minute mark, it has been reduced to a thin, foamy collar and a few wisps on the surface; a decent quantity of messy lace is also deposited. Upon the first sniff, my nose is presented with a blend of orange peel, grapefruit rind and resiny pine sap. Mildly earthy, with a relatively bland grainy wheat malt sweetness off in the background.
As others have noted, this beer tastes surprisingly bitter/astringent, considering its low abv. Not much is heard from the malt backing here - some light, relatively neutral wheaty grain sweetness. Rather predictably, it is the hops that dominate, providing both a pithy grapefruit bitterness as well as some danker, herbal, pine-resin notes. The latter lingers into the aftertaste and dries the palate out quite effectively - this is the sort of beer I'll either need to keep sipping continuously, or drink with something salty to munch on hand. Light-bodied, with moderate carbonation levels that provide a decent bite with a weakly prickly mouthfeel. A touch on the watery side, to be honest, but that's light beer for you.
Final Grade: 3.59, a B grade. It seems like every Ontario brewery is releasing their own version of a hoppy session ale these days. Over the past 6 months or so, I've had more examples than I can recall, and sadly I must say that Genius of Suburbia is not one of the more memorable inclusions on that list. Let me clarify - this is not a bad beer, but I can guarantee that I will not be committing to another sixer any time soon - particularly when their Hoptical Illusion and Smash Bomb are selling for the same price. In addition to being better beers, they are higher in alcohol - and besides, if I really want a light beer, a couple of tallboys of [insert ISA here] would be a sounder financial (and gustatory) investment.
★
2,073 characters

3.5
/5
rDev
-0.8%
look: 3.5 | smell: 3.5 | taste: 3.5 | feel: 3.5 | overall: 3.5
Fullfilling the taste for all those insatiable hops, but without such the threat of inhebriation, the Flying Monkey beer makers align themselves with the "session" IPA trends. Thirst quenching, refreshing, crisp and clean- hop-heads' summer beer is here!
Genius of Suburbia pours a pale straw hue with tepid haze and a wisping white froth to adorn its crown. Vibrant aromas of grapefruit, lemon, herbal verbena, sassafras, lemongrass, orange peel and light pineapple greet the nose while its slender malt sweetness is honey-like, thin caramel and dry wafter breadiness.
Tangy and citrusy, the hopped up middle palate rolls quickly from a floral and perfumy upstart to an herbal and grassy taste. While its slim malt sweetness and texture swiftly drift away, its hop dominance reigns supreme with lasting tastes of fresh grass clippings, gently muddled tea-like herbs and torn pine needles.
Its light and wheaten body is effortless in its drinkability, although built for the bitter, hop-forward tongue. Its aftertaste is dryly resinous with pine, while echoes of citrus rind and herbaceous grasses remain.
★
1,108 characters
3.68
/5
rDev
+4.2%
look: 3.75 | smell: 3.75 | taste: 3.5 | feel: 4 | overall: 3.75
Qhite resiny and bitter. Flying Monkeys are definitely leaning on the hops to fill out the flavour here, and there isn't much in the way of a backbone. But they've put together an interesting and effective hop mix, so it doesn't bug me in the way many session IPAs do. Definitely punches above its ABV, but I'm not entirely sold on it.
★
335 characters
3.75
/5
rDev
+6.2%
look: 3.25 | smell: 3.25 | taste: 4 | feel: 3.75 | overall: 4
Another sub-4% session beer, hoo boy.
This guy pours from a bottle (Flying Monkey having, just by the by, maybe the ugliest branding in all of craft beer) a hazy gold/orange, capped by a couple fingers of foam that recede quickly to a few islands, but do leave some nice lacing. Smell is bitter and resiny, dank, with a touch of bitter orange, grapefruit, cat pee, and some biscuity malt. Taste is likewise quite hop-heavy, especially considering the ABV. Resin, pine, citrus, cat pee. Balanced by a bit of pale and wheat maltiness. Finishes dry. Good body, good carbonation. . . . Flying Monkeys found an interesting way to get around the problem of the session beer and its general lack of maltiness--by using an interesting mix of a bunch of different kind of hops, so that your senses are getting it from all sides and you forget about the lighter malt base.
This one is quite interesting. It punches above its weight-class, but it also seems poorly categorized: this is more IPA than wheat beer in terms of flavour profile, even if it is technically a wheat beer. Whatever you want to call it (India session wheat ale?), I can see it finding an audience among the beer cognoscenti for sure.
★
1,198 characters

2.77
/5
rDev
-21.5%
look: 4.25 | smell: 4 | taste: 2 | feel: 2 | overall: 2.75
Slightly hazy straw yellow with a nice inch thick fine foam head. Smells of citrus, lemon, and light biscuit-y malt. Taste is juicy citrus and tropical hops with a bit of spice. A nice lemon and thin malt flavor. It is very light bodied and has a thin mouth feel. Tastes a bit dry and unfortunately too much like hopped sparkling water.
★
336 characters
3.01
/5
rDev
-14.7%
look: 3.5 | smell: 3 | taste: 3 | feel: 2.75 | overall: 3
Bottle: Poured a light yellow color ale with a light white foamy head with OK retention and minimal lacing. Aroma of light dry wheat malt with light dry hoppy notes is OK. Taste is dominated by dry wheat malt with dry hoppy notes. Body is light with OK carbonation. A bit too dry for my taste and lacked drinkability I would expect for style.
★
342 characters

3.96
/5
rDev
+12.2%
look: 3.75 | smell: 4 | taste: 4 | feel: 3.75 | overall: 4
Tasting notes: Huge effervescent lemon, sour orange, and lime flavors. Fizzy, dry, tangy, loaded with citrus hop flavors and a dash of tropical fruit, although the latter is hard to discern amidst all the rinds. Earthy pine. Aroma is wonderful, a sour candy citrus bouquet. Subtle dry wheat spice, with a little cereal lingering on the palate. Nothing really wrong here. American wheat beers generally require a flavor infusion and why not use hops? I will take this over that young beer faux apple flavor any day (looking at you, Grasshopper and Velvet Fog). Great substyle within a substyle (ouch). Scope out the low English pub style ABV.
★
641 characters

3.78
/5
rDev
+7.1%
look: 4 | smell: 4 | taste: 3.75 | feel: 3.75 | overall: 3.5
355ml bottle, a nice ode to the maligned urban development eyesore that is suburbia.
This beer pours a clear, pale golden yellow hue, with three fat fingers of puffy, tightly foamy, and somewhat creamy bone-white head, which leaves some decent crumbling snow pack lace around the glass as it slowly seeps away.
It smells of peppy orange, white grapefruit, and lemon skins, some dank pine resin, spicy wheat malt, a subtle caramel sweetness, mild woodsy notes, and further earthy, leafy hops. The taste is gritty, grainy, and spicy wheat, orange and red grapefruit bitters, acrid pine needles, a small stoney flintiness, and more plain earthy, weedy hops.
The carbonation is quite low-key, and mostly shy in terms of letting its frothiness be known, the body medium-light in weight, and generally smooth, the overall hoppiness kind of taking the sheen off of things here. It finishes fairly dry, the cereal-esque wheatiness persisting well, alongside a lingering citrusy and piney bitterness.
Another style subsumed by the hopped to the nuts craze - this could very well just be referrred to as an IPWA (Indian Pale Wheat Ale). Wait, no, at 3.8% ABV, it would have to be an ISWA (India Session Wheat Ale). Anyways, this offering is indeed more hoppy than wheaty, and very much like the kids from the burbs who take a good thing and beat it to death via gentrification.
★
1,375 characters
Flying Monkeys Genius Of Suburbia from Flying Monkeys Craft Brewery
82
out of
100
based on
13
ratings.