Dismiss Notice
Dismiss Notice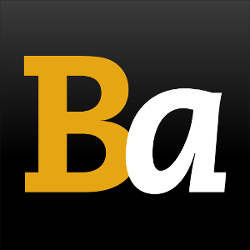 Join Our Email List →
And we'll send you the latest updates and offers from BeerAdvocate, because knowing is half the battle.
Dismiss Notice
Whole Foods Market
Reviews: 11 | Visits: 14
Reviews by FleeVT:
3.05
/5
rDev
-17.1%
Been shopping here since it opened. The groceries are mostly organic, so they are expensive, but the quality is almost worth the cost. But, this is not a grocery site and this is not a grocery review...
Quality: I have never found an outdated bottle, which is more than I can say for some other local establishments. Most of the inventory is chilled. There is a small section of shelves stacked with bombers and some higher end 4 and 6 packs that are room temp. The chiller is lit with fluorescents.
Service: Not really any service to speak of. I've been there when they were sampling some Avery products, but apart from a salutation and some pleasantries, was not much dialog. They will check stock for you if the cooler is missing something, but now guidance or beer knowledge.
Selection: The selection is great for a grocery store. The have a number of belgians including Chimay, Delirium, St. Bernardus, Duvel, and others. Several German and English offerings and a number of America, like Dog Fish Head, Avery, Rogue, Bells, Brooklyn, Oskar Blues, Terrapin and others.
Value: Prices are about the same as local compettition.
The selection is great for a grocery store, but it does not compare to TWS and the LBS.
★
1,224 characters
More User Reviews:




4
/5
rDev
+8.7%
vibe: 4 | quality: 4 | service: 3.5 | selection: 4.5
I really like going to most Whole Foods locations. They always have a good selection of beer and the food choices are always great as well. This WF was no different. Located in a rather large shopping area across from a big high school, the location was good but parking was hard to find. I went on a Saturday night so maybe it was just the day and time of day.
As you walk into the store, the wine and beer are located to the right side of the store, kind of in the middle. there were six packs of beers lining some of the aisles but most of the beer was located in coolers. The selection was great. They had labels indicating which beers were local, which is always a nice touch. Everything from Belgians to Cigar City, Florida Brewing, Boulder Beer and much much more.
Prices were reasonable but most six packs were arounf $10. They also had a large selection of 22oz bombers.
There isnt a whole lot of beer selection down here but this place had a great selection. I would happily return in the future.
★
1,012 characters
3.65
/5
rDev
-0.8%
vibe: 2.5 | quality: 4 | service: 2.5 | selection: 4.5 | food: 4.5
I don't often shop at Whole Foods but if I'm in the area heading to/from Funky Buddha, Total Wine, or Brewzzi, I'll usually stop in and see if anything special is on the shelves. Boca Raton is a great location for this store because the prices are outrageous and most residents can afford it. I, on the other hand, stick to my usual bargain grocery shopping elsewhere. Whole Foods keeps a respectable stock of quality craft beer, but they really don't carry anything I can't get a mile away at Total Wine. There also really isn't anyone knowledgeable about beer on staff, so you're sort of on your own when shopping for brews. Sometimes I'll see a really nice deal on discounted 6-packs of Sierra Nevada or one of the bigger craft breweries, but for the most part prices are slightly higher than Total Wine. There are always good beers on the shelves and the food in this place is amazing, but the prices are a huge turnoff.
★
924 characters
3.2
/5
rDev
-13%
I was generally disappointed with the beer selection here. In NYC Whole Foods has a great beer selection, but here it was thin. I did find Lagunitas Maximus, and Great Divide's Imperial IPA, but there was nothing else I was even almost interested in. I was down at my grandparent's and was jonesing for some good beer bad, I googled this and I'm glad that I did because I did get some good hoppy beer, but I was just disappointed with this overall selection. No Cigar City?!?!? Come on! The beer cooler was pretty small and the selection pretty thin and uninteresting. Next time I'm down at the GP's I'm going to try to find another place to get craft beer.
★
657 characters

2.95
/5
rDev
-19.8%
A high end grocery store, I believe all organic products, but lets face it I have never bought food here only beer. This store recently grew into a larger space, the beer is still in the same corner it allways was. They carry a decent stock of items, Rogue, DFH, some Belgiums and a few of the other offerings that we have in the Florida market. Overall the service is pretty bad, you have your random worker coming up to you asking if you need help, but they really have no clue about beer which is ashame. Overall a bit pricey and the selection is not the greatest in the area, but worth a trip if the east location is picked over, which it has been lately.
★
659 characters

3.85
/5
rDev
+4.6%
I was actually surprised in the selection that Whole Foods offered.
As I stumbled around the store, I noticed that they had a good selection of Dogfish Head:
(Immort Ale, 120 Minute IPA [in the stock room upon special request], Aprihop, Festina Peche, and others).
Also, they had Celebrator, Holy Mackeral Mack in Black, and I found a Sierra Nevada Southern Hemisphere Harvest Fresh Hop Ale which REALLY surprised me...All in all a good place to shop if your looking for a quality in-and-out experience
★
506 characters
3.7
/5
rDev
+0.5%
Nice selection of micros, imports, and a touch of local flavor. Most everything is cold, save for a small section. Rogue, Dogfish Head, Sierra Nevada, Bell's and others are well represented. A few Belgians, including some Trappist brews, and Germans. Mostly six packs, and some bombers. Single selection is pretty pathetic. I did not see anything out of season, which is a good sign.
No service in the beer section to speak of - maybe it would be better if the beer was near the wine instead of the prepared food. Prices where a bit higher than I have seen, although there where some values like a 6-pack of Old Chub for $8 - I paid that much for a can a few days ago (did not realize until checkout).
Great selection and quality for a grocery store. And it's hard to beat the food available at a Whole Foods. Not a bad spot at all, but after seeing Total Wine I'd rather go there.
★
883 characters
3.7
/5
rDev
+0.5%
Now this is really the only other store you will catch me in when I am down there. Mostly for food shopping, but the selection here again is very nice. The prices are a bit higher then going over to TW, however if you are there grocery shopping and pick up a couple it really wont kill your pocket. Small cold singles section with mix and match, most everything is in the cooler, however a good amount can be found warm on the shelf as well. This is really a great food store and I love shopping there primarily for that reason, however it is worth mentioning as well that they carry some really good brew, especially in the import category. Occasionally you can score (Oaked Gonzo on clearance for 8 bucks) but other then the rare case it is just a solid store to try and visit.
★
779 characters
3.85
/5
rDev
+4.6%
Visited this last week, I am an infrequent customer of this store for non-beer items.
Total micro/import selection was over 150 beers, mostly american micro, secondly belgian, then german and finally english. Almost all were in open-air coolers except a limited selection of american and belgian 750's, which were warm. The entire store is under some sort of flourescent lighting, and the coolers were as well.
This is a really nice selection in the context of a grocery store. There is a better beer store about a mile away, but overall it is hard to find fault if you are not looking for something special. the flourescents are a concern to me, but maybe I am neurotic.
service is graded based on general service in the store. i have never spoken with anyone about beer there.
★
787 characters

3.5
/5
rDev
-4.9%
Remember that we are talking about a Whole Foods store here and not a beer distributor, but alas the review goes on. Plenty of six packs from a lot of well known Breweries like Rogue, DogFish Head, Sierra Nevada, plus some odd ball Belgians like Rochefort, St. Bernardus, international brews like Jeanne D'Arc Belzebuth, Verhaeghe Duchesse de Bourgogne, and some stand by quaffers like Shiner Bock, Yuengling Lager and Shipyard. An interesting selection for a grocery store. Most average 6 packs are like $7.99. This place gets packed and you wait 10 minutes in the express lane for a 6 pack. Heck, I picked up a swing top Rogue Imperial Pilsner for $13.
★
654 characters
3.6
/5
rDev
-2.2%
I was amazed at this Florida supermarket store, where half their alcohols election was wine, and half beer. Its a health food supermarket, so there's not much help. But the display of beer is beautiful. Lots of St. Bernaduses, Chimays, and a broad selection of Belgians in single bottles., In fact, there was more great beer than the usual local 6-paks. And little macros. This place has certainly caught the trend, and along with the other 3 stores I have reviewed in this part of Florida, I was quite pleased with my selection. I look forward to next year's getaway to Florida already.
★
587 characters
Whole Foods Market in Boca Raton, FL
87
out of
100
based on
11
ratings.