Dismiss Notice
Dismiss Notice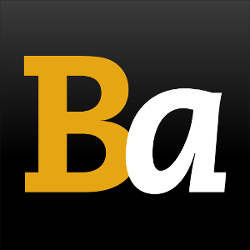 Join Our Email List →
And we'll send you the latest updates and offers from BeerAdvocate, because knowing is half the battle.
Dismiss Notice
Grande Cuvée Réserve De Noël
- Les Trois Mousquetaires

Educational use only; do not reuse.

Brewed by:
Les Trois Mousquetaires
Quebec, Canada

Style | ABV
American Amber / Red Lager | 11.30% ABV

Availability: Winter

Notes & Commercial Description:
Beer added by: 4ster on 01-26-2013

Red lager brewed once a year with a special blend of spices that will evoke souvenirs from the Holiday Season.

25 IBU

Malts: 100% Malts du Quebec Pilsner, Seigle (rye), Ble cru (raw wheat), Avoine (oat), Cara 160, Sarrazin rôti (roasted buckwheat)
Hops: Centennial, Northern Brewer, Summit (dry hops: Centennial, Summit)
Reviews: 5 | Hads: 19
3.99
/5
rDev
+8.4%
look: 3.75 | smell: 4 | taste: 4 | feel: 4 | overall: 4
Bottle: Poured a deep brown color ale with a large foamy head with good retention and some light lacing. Aroma of cinnamon and light cloves with some candi sugar notes and some fruity ester is quite sublime. Taste is a easily drinkable mix of light cinnamon and cloves notes with some fruity ester and residual sugar with a solid malt backbone. Body is quite full with good carbonation with light warming alcohol that can be detected. I really enjoyed this one with some complex mix of spices while retaining a good drinkability level.
★
535 characters

4.06
/5
rDev
+10.3%
look: 3.75 | smell: 4 | taste: 4.25 | feel: 3.75 | overall: 4
Christmas lager brewed once a year. Style is more like a Winter warmer, as I've never seen a red lager clock in at over 11%, but style on bottle is labeled as a spiced red lager, not an ale, so will go with that for now. Date on bottle, 11/12.
Poured into a Pokal/Footed Pilsner glass. Drank both out of the fridge and let warm up to recommended temp of 10+ C.
A: Cloudy, unfiltered, medium/dark reddish orange. Aggressive pour gives a decent off-white head, but quickly dies off with minimal, faint lacing...
S: Lots of spice on the nose, especially cloves, a bit of cinnamon... lots of syrupy sweet aromas as well, brown sugar, dark malts.... I get a bit of orange in there as well
T: First off I get candied ginger, lots of sweet spicy malts in this as this warms up, very complex malt profil, roasty, vanilla under tones....finishes with a slightly alcoholic spice aftertaste again with the cloves and some other winter mulling spices. The 11% definitely leaves a lasting feeling as it goes down, almost burning the spice into you....very low bitterness/hop profile.
M: very light carbonation, almost non existent. Very syrupy mouthfeel, sticks to your tongue like honey.
O: As we sit here in the midst of a very cold January winter streak, this beer hits the spot. Red lager, or winter warmer, call it what you will, it certainly is doing its job. The alcohol is certainly present in this one which is ok, as right now I've feeling quite warm and happy, nearly enough to go for a run in the snow outside! This is certainly a sipper, but for that the brewer has made a interesting, tasty beer that certainly does the job if you just want to have the night melt away in your large arm chair with your best companion tucked up next to you... if you're in Quebec over Christmas I'd recommend you pick one of these up, even if they run for around 12$, it's pretty close replacement for that after dinner port so in that regards, not a bad deal.... And like a port, careful, as it warms this one does get quite sweet, but what do you expect from all that malt....
★
2,067 characters

4.11
/5
rDev
+11.7%
look: 4.25 | smell: 4.5 | taste: 3.75 | feel: 4.25 | overall: 4.25
This 2014 version is hopped to 33 IBUs with Northern Brewer and Polaris and dry hopped with Polaris.
750mL bottle purchased at NB Liquor in Miramichi, NB for $13.99. Poured into an oversized wine glass.
L: Copper colour with one finger of off-white head that settles quickly leaving a long-lasting thin layer on the surface.
S: Big hit of minty pine upfront. Lots of complexity underneath. Oranges and dark fruit, quite a bit of cinnamon spiciness, and yeah, gingerbread. It smells like gingerbread with orange peel. This beer is dry hopped with Polaris which apparently has a fruity and refreshing hint of "Glacier Mints". If that is the only place that the mint is coming from then this is a very distinctive hop flavour. Really neat!
T: Malty sweetness in a big way. Not really much fruit character in the taste. The mint might lean a bit towards the medicinal here. The cinnamon and spice are here and they are stronger than in the nose. Light bitterness. Perhaps a hint of vanilla.
F: I think it's a medium plus body with medium to low carbonation that works really well for this beer. There is a cooling effect from the mint flavour that I don't think I have ever experienced from a beer before.
O: This is a nice Christmas beer. The herbal, spicy, and fruity smells and flavours work surprisingly well together. A good one to share on a cold snowy eve as long as you are looking for something sweet.
★
1,432 characters

1.86
/5
rDev
-49.5%
look: 3.75 | smell: 2 | taste: 1 | feel: 3.5 | overall: 2
Note: My version was the 2014, hopped with polaris, 10.5%, and 30 ibu's.
A nice clear amber color. One finger of slightly off white head. On the nose I get menthol aromas. On the back of the bottle i read Balsam fir was a descriptor and I don't think that would be inaccurate. Rather sweet on the palate but then this awful menthol, balsam/ spruce like flavor comes through. Vick's Vapo rub is really what it reminds me of. You also get some sweet malt and a touch of ginger, but the menthol flavor is really too much for me. Surprisingly the alcohol is pretty well hidden and only appears as a slight warmth in the stomach. This is really not my style of beer. the menthol is waaay too much in my opinion. I abosolutely love this brewery , and can appreciate that the beer seems to be a quality made product, it's just not to my fancy. Drank on Christmas eve.
★
861 characters

4.22
/5
rDev
+14.7%
look: 4 | smell: 4.5 | taste: 4 | feel: 4 | overall: 4.5
750mL bottle
I never mention bitterness in my reviews, my bitterness taste buds are ridiculously under-
sensitive.
APPEARANCE : Deep mahogany brown, not entirely clear, not much head to speak of. That mahogany tint is especially pleasing, though.
SMELL : First nose is all about spices, mostly nutmeg and gingerbread, backed up with some discreet malt. Very faint herbal medicinal-like aroma (Vick's or some other menthol-like scent). Second nose opens up the malt profile and definitely reveals the medicinal side as belonging to the hops. Third nose makes the spices more complex, revealing some herbs like thyme, rosemary and cloves, as well as lightening the malty side by blending the freshness of the dry-hopping into it. Also has a definite lager character through and through.
TASTE : Lager yeasts and spices are dominant here. Final notes have the hops lingering and lingering and lingering. Very impressive length. Those spices are very crisp and sharp, shining through the malt.
MOUTHFEEL : Surprisingly sparkling, given the looks in the glass. Very, very fine bubbles, giving the brew an almost creamy feel on the palate. Enjoyable to a point, I find myself swinging the beer around my glass to calm this down as the beer just blows right out open in my mouth and I have a hard time tasting and swallowing. Once this is dealt with though, the mouthfeel is outstanding.
OVERALL : This has some definite pumpkin ale characteristics. One might actually call this an Imperial Pumpkin Ale. Very satisfying winter brew and most befitting of Christmas with its gingerbread cookie palette of aromas. Beware, though : its 10,5% alcohol definitely don't show and it can be very treacherous.
★
1,698 characters
Grande Cuvée Réserve De Noël from Les Trois Mousquetaires
-
out of
100
based on
5
ratings.