Dismiss Notice
Dismiss Notice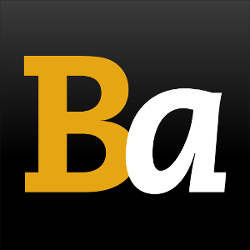 Join Our Email List →
And we'll send you the latest updates and offers from BeerAdvocate, because knowing is half the battle.
Dismiss Notice
The Winetree - East
Reviews: 12 | Visits: 19

4.94
/5
rDev
+16.8%
vibe: 4.5 | quality: 5 | service: 5 | selection: 5
I've been shopping the competition but not any more. A couple of my cousins who were in town for the holidays and are also into craft beer and I went out to hit all the beers stores in Eville. Winetree probably has more selection than any other two stores combined. I kind of wish we had started here because they had some beers I wanted and I had to leave on the shelf because I had paid more at other places for beers they also had on the shelf. The staff was super helpful and know their stuff, even taking the time to steer us to some new Sun King and Dogfish beers even though they were super busy. I'm a westsider but I'll be crossing town to come back.
★
659 characters
4.5
/5
rDev
+6.4%
I was driving through Evansville and searching for some beers that I could not get in my distribution. The Winetree was the perfect place to stop. I picked up singles of many breweries that I could not get otherwise. I even found a limited (hand-numbered) release from Carson's - a local brewery. I had to leave behind great beers from 3 Floyds, Jester King, The Bruery, and Boulevard because the selection was that great and I couldn't take that much beer home. I'm sure this is a local Evansville beer advocate's go-to.
★
526 characters
4.54
/5
rDev
+7.3%
vibe: 4.25 | quality: 4.5 | service: 4.5 | selection: 4.75
They have the widest selection of craft beer in town. They have quite a few imports as well. When you're looking for the new releases, your first place to start should be here.
★
178 characters

4.87
/5
rDev
+15.1%
vibe: 4.5 | quality: 5 | service: 5 | selection: 4.75
This place has a great selection of craft beers. You can by bombers, six-packs, and make mixed six-packs both warm and cold. Aside from American craft beer, they also have a good selection of imported beers that I have not found other places in Evansville.
★
256 characters

4.78
/5
rDev
+13%
vibe: 4.5 | quality: 4.5 | service: 5 | selection: 5
For years this was not the place for craft beer, but this year they have really stepped up their game. They were the first ones to bring Shelton Brothers back to Evansville, Most of the staff know beer at least in passing and they are always willing to bring in beers that you may want special ordered. They sell most anything they have as singles and have recently started discounts on multiple purchases.
This has become the best craft beer store in Evansville you need to stop by and give these guys a try.
★
510 characters

4.88
/5
rDev
+15.4%
vibe: 4 | quality: 5 | service: 5 | selection: 5
I've been going to the Winetree for a few years now, actually since before I got into craft beer a few years ago. When I started looking into where the best store in town was I'll admit the Winetree wasn't it. However, In the last year or so they have seriously upped their game. The east location is now, bar none, the best craft and import store in Evansville. They get stuff nobody else has like Sun King, Mikkller, Pretty Things and Jolly Pumpkin to name just a very few and they always have a good selection of Three Floyds, Founders, Ommegang, Schlafly and Bells which they routinely put on sale for entire months.
All of the beer is on the right side of the store with the craft around the edges and the BMC in the center. Don't miss the huge Bomber rack on the front wall where they keep about a hundred different kinds of big bottles. Six packs are shelved opposite the cooler with a mix-a-six rack at the far end that constantly has new interesting things (plus each beer is priced individually with a discount on 6 so you often find rare and expensive singles there). In the back is a dedicated Import room with a ton of Belgians represented (mostly ones you can't get anywhere else around here) and its own four door cooler. My only knock is that they need about twice as many doors in the cooler for craft beer, but to compensate they rotate often. Also, it is important to note that the shelves seem mostly empty from Monday to Wednesday until they reload.
Most of the staff is pretty good about beer knowledge. There are a couple of young guys with glasses who seriously know there stuff and an older guy who might as well be a beer professor.
★
1,660 characters
4.88
/5
rDev
+15.4%
vibe: 4 | quality: 5 | service: 5 | selection: 5
This is my favorite liquor store in town. I am by no means an alcoholic, just an avid craft beer collector and I stop here at least a few times a week. Whether it's just to stop in to pick up a few beers or to have some "shop talk" with their staff that is very friendly and know their stuff. The selection is vast and they will do what they can to find what you need or want. This includes personally driving an item from one of their locations to another to make it more convienient for you as the customer. The prices are very good compared to the other places in town selling the same things. Top notch!
★
607 characters

3.98
/5
rDev
-5.9%
vibe: 4 | quality: 3.5 | service: 4.5 | selection: 4
I always stop at this place whenever I'm in town visiting family. This review is from when I went during Christmas 2011.
NOTE: I came in here last October and they had a half case of FFF Behemoth from two years previous on the shelves. Whoa!
Atmosphere: It's a quaint little place, with a donut shop and a Noble Roman's pizza nearby. How can one not dig that? The beer is all on the right hand side once you enter: A long row of coolers line the back, extending all the way into the back room warm sixers, bombers, and singles are situated on shelves across the way. The overseas goodies are in the back room. Everything is fairly well organized.
Quality and Service: The employees are very enthusiastic about their store and about craft beer in general, however, one of them tried to pass off some FFF Blackheart that had been sitting on the shelves for about half a year or more on me. In fairness, I'm not sure if he knew you weren't supposed to age that.
Selection: Despite previous reviews that suggested the contrary, this store DOES carry FFF, and they had plenty of it on my visit. Additionally, here are some others I remember off the top of my head: Dark Horse, Upland, New Albanian, Founders, Bell's, Boulevard, and many, many others.
Value: I thought the prices here were more than fair. As a matter of fact, I was ecstatic to get an Upland Winter Warmer (barleywine) for less than $6!
This is a nice store and well worth the trip. If they could tweak the quality control just a tinge, it could be a great one.
★
1,530 characters

3.85
/5
rDev
-9%
Some nice quality offerings - not a lot of depth to the brewery lineups - one or two from a brewery rather than most of its line. Gumball Head was the only 3 Floyds I saw. A few from local Upland. Some nice Founders selections. Some British and Belgians as well. My overall impression is that this place doesn't have room to stock a huge variety of beer, so they try to balance variety of style, number of brewers and offerings to appeal to as many craft beer drinkers as they can. The folks at the front desk were very friendly and we discussed some recently-received holiday seasonals.
★
587 characters
4
/5
rDev
-5.4%
A lot of the microbrews here are in the coolers. Selection of imports is decent, with a modest selection of Belgian, German, and British Isles bottles. Stone, Bells, Unibroue, and several major micros are well cared for and easy to find. Small Indiana micros like Upland and Barley Island can be found, but Gumballhead was the only Three Floyds selection. This seems to be the only place in Evansville, to find Founders brews. The store hosts occasional beer tastings and the beer guy is hoping to make them a more regular event. Not an outstanding store, but quickly becoming my regular stop in Evansville.
★
607 characters
4.65
/5
rDev
+9.9%
First off, there are three areas of The Wintree. On the left we have a hell of a lot of wine. However, I didn't cruise over there so I cannot say much about that. In the middle is your everyday liquor. And on the left we have beer...and great beer at that! Most noticeably are the Stones. They had Arrogant Bastard, IPA, Ruination, and another one that is slipping my mind. It was made apparant that they tried to fit all the good beer they could into the coolers...leaving the swill out on the shelves. Their craft beer to BMC ratio was excellent. Check this place out, you'll probably find something (with the help of the excellent staff) you haven't had before.
★
664 characters
4.15
/5
rDev
-1.9%
A little internet search turned up another liquor store with out craft brews but they were nice enough to refer me to on the the 3 Winetree liquor stores in Evansville owned by Robert Jarett and managed by Chris Leinenbach. The guys on duty at their EAST location were fun to deal with, knowledgable and not afraid to say "I have not tried it yet" After my initial purchase of several locals (they don't break up 6 packs) I got a favor of mine Edmund Fitzgerald and directions to an excellent pizza /brewery Turoni's. Stashing the 6 packs in the car I slipped on an Old Guardian T-shirt and returned with an empty Stones crystal glass. Ashley and Mike got a kick out of it and I returned to the car with another armful of beer - bombers of each of the Stones they had available. If someone in Evansville tells you "we don't have any local beers .. not since Carlings closed" don't believe them check out this Winetree's well kept beer.
(now if their dist. would just provide them 3 Floyds)
★
990 characters
The Winetree - East in Evansville, IN
92
out of
100
based on
12
ratings.