Dismiss Notice
Get 12 monthly issues of BeerAdvocate magazine and save $5 when you select "auto-renew."

Subscribe now →
Dismiss Notice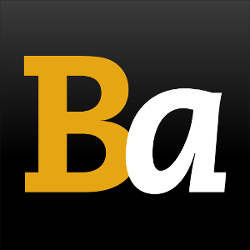 Join our email list →

And we'll send you the latest updates and offers from BeerAdvocate, because knowing is half the battle.
Brouwer's Cafe
Reviews: 103 | Visits: 154
4.95
/5
rDev
+13.8%
vibe: 5 | quality: 5 | service: 5 | selection: 5 | food: 4.5
Where to begin? How about the Fremont neighborhood, that funky place on the ship canal dotted with bridges and trolls. Walk past the old trolley house – now the former Redhook brewery – and you'll see an unassuming place with a fresh coat of paint. There's no sign outside announcing Brouwer's, just a tiny ad for Chimay. Step inside the formidable wooden doors and you're in a beer playground. Tables and chairs are dark wood and solid. Booths are private and cushioned. Upstairs, the horseshoe shaped balcony holds tables with a panoramic overview while a tiny, hidden book nook with sofas provides a small fireplace. A huge, circular skylight throws daylight everywhere.
I counted 17 American draughts, centered in Washington though reaching as far as Alaska, Colorado, and Anderson Valley. But no Oregon beers on tap! Sacrebleu! Just a single, dusty bottle of Old Boardhead. An oversight in need of immediate remediation! Compensating for this temporary shortcoming are 13 Belgian taps, 4 German, 2 English, plus one Canadian and Guinness. That's just the draught beer. Though I saw no menu listing bottled beers, they are on display in the cooler behind the bar. I might number them at about 100 varieties, mostly Belgian though I saw German, Czech, and Dogfishhead.
Someone at Brouwer's spent a lot of time focusing on details. Things like the silverware, the salt and peppershakers, the stone walls and the iron chandelier – they all add up to a class act. The glassware was even more impressive: nonics, goblets, tulips, weizens. A lot of care went into refining the beer drinking experience and I appreciated it. My first beer was Bangelijk Blonde, a pale ale contract brewed in Belgium for Bottleworks. It was exquisite. Next I had a St. Bernardus Abt. 12 on draught. I can't recall ever seeing this classic Trappist ale on tap anywhere. I dined on Waterzooi, a Belgian stew similar to a potpie with chicken and veggies in a light cream sauce surrounding a delicate flaky pastry. It was fabulous.
The owners are the same folks from Bottleworks and are widely respected beer purveyors in Seattle. They've kept the ambiance spacious and the tap lines short. They also stock top-shelf booze. Interestingly, on my Sunday afternoon visit all but one of the 18 barstools were occupied while there were plenty of empty tables to be had. People seem to prefer sitting at the bar or on the low wall of an elevated seating area to tables. To me, this speaks to the sociable informality of the place despite the obvious refinement of the décor and the fairly pricy menu.
Brouwer's has raised the bar on beer bars. It's the kind of place where even great beers like Stone or Rogue would appear commonplace. In fact, Brouwer's doesn't stock them. You'll find Flemish art on the walls and an obvious Belgian theme throughout, but you're still in Seattle. Being a classy beer bar means very manly men drink here. Being a Seattle beer bar means some very manly women also drink here. It's a Northwest experience all beer fans should have.
As for the service, it was excellent. My questions regarding ABV were easily answered and the waiter apologized for delayed service due to an unexpected surge of patrons. I never even noticed a delay in service and my server left before I could tip him. UPDATE: I've tied my rating for selection to the availability of Oregon beers on tap. On my first visit to Brouwer's, there were no Oregon beers flowing – a grievous oversight for such a distinctive Seattle beer bar. I've since heard that Hair of The Dog is pouring. Therefore, my selection rating is: no Oregon beers on tap = 4.5. At least one Oregon beer on tap = 5.0.
★
3,700 characters
4.95
/5
rDev
+13.8%
vibe: 5 | quality: 5 | service: 5 | selection: 5 | food: 4.5
I went to Brouwer's within a few days of its opening and was highly impressed. It's a cool space, nice and open with quality fixtures, and a skylight that illuminated the end of the bar. I'm sure when it's full and bustling it will be quite the hopping place, as it should be, because it sets a standard for beer bars in Seattle. We sat at the bar for a light lunch, and the staff was very attentive and knowledgeable. The beer selection was a remarkable mix of high quality German and Belgian selections and the best of the Northwest. In recent years some of the beer bars and most of the restaurants in Seattle have been winnowing down the selection to the "usual suspects" which I'm sure has to do with price points and distribution but not here. I had the cheese plate and a salad which were excellent.
Brouwer's has vaulted to near the top of the Seattle beer scene for me. Check it out.
★
893 characters
3.88
/5
rDev
-10.8%
vibe: 3 | quality: 4.5 | service: 3 | selection: 4.5 | food: 3.5
I was sadly disappointed in my initial visit to Brouwer's, so I'll have to go back and give them another opportunity to change my mind.
Atmosphere: Rather sterile, really. Lots of exposed steel beams, exposed concrete, fake rock walls, and stainless steel everywhere. I mean EVERYWHERE. Steel bar back, shiny steel beer coolers, steel steel steel. It was like the episode of 'Spongebob' where Squidward gets frozen, then thawed two thousand years in the future. "In the future, all things are chrome." In short, not terribly homey. Now, in their defense, this is a converted warehouse, so it's sort of to be expected. But it's just the kind of trendy atmosphere that I avoid like the plague, and will probably prevent me from making this a regular kick.
Quality: I'm not sure what quality we are speaking of, so I'll encompass everything. The quality of the remodel is top-notch. They clearly spared no expense in the construct of this place, it's just simply not my style. The quality of beers poured is also top-notch. Proper glassware, beers served at the proper temperature. All very good.
****Edit: I contacted Mark, the head brewer at North Coast. He has since informed me that I am the one that is whack, and he designed the Old Rasputin to be served on nitro when on draught. Oddly enough, he and I completely disagreed on the flavors muted and accented with the nitro pour, so I'm going to have to go back and try it again (although I'd really prefer to go down to Fort Bragg). So, that said, I'm swallowing my pride and giving back the half-point I docked them for the nitro serve.
Service: This is where they really need to improve. The servers basically knew nothing about the beers they were serving, only which ones they had on tap. Also, as previously mentioned, they were out of almost every Belgian save for the St. Bernardus Abt. 12. I'd like to see a board somewhere in the bar where they post updates of which beers are on tap and which are not. They've got a beer menu which is much appreciated, but no way to know which ones aren't available without walking through them one by one with your server. Also, the visits to our table of four were few and far between. The place was hopping on a Saturday night, but there was an assload of service staff on the floor, so it shouldn't have been an issue. They need to make a visit to Silver City in Silverdale to get some customer service lessons (their customer service should be the model for all businesses, it's freakin' amazing).
Selection: Wide-ranging, just rather pedestrian. Their German beers didn't range much beyond Paulaner or Spaten (they MAY have had Weihenstephaner Hefe, but I'm not entirely sure), and as previously mentioned, their craft selection was just rather dull. The Lost Coast 8-Ball Stout was a find, however. No bar I've ever been to in Seattle has ever carried a Lost Coast keg. Docking a half-point for not having most of their Belgians on tap, and an embarassing selection of German beers.
Food: Dude, pommes frites can only go so freakin' far. I realize they are a Flemish cafe and all, but holy crap. Also, the menu is very brief, and offered nothing for the vegan (I am not one, but my father is. It's a good thing he ate before we went down there).
I think this place could truly be great, but it's got a ways to go. For me, the thing that will always cause me to think twice about going there is the ambience. Just not my cup of tea. That said, it's definitely worth a visit, and maybe more if you aren't as crotchety as I am.
Edited to add the value field: I chose $$$ instead of $$, but the place actually falls in between the two. It is a bit pricier than most. That's all.
Edited again to add: I'll accept a partial correction from justinp. The bar is not steel. The bar back, and pretty much that entire wall is steel. As you can probably tell from my review, it really stuck out to me.
Edited yet once more: I went back to Brouwer's on the evening of the Fremont Solstice Parade. I had quite stupidly forgotten about that, but still managed to find a parking spot right outside. They were hopping inside, but we got a table quite quickly. Again, this still isn't my kind of place. I can see how it works for many beer fans, but I am completely uncomfortable in the place. It's definitely for the beautiful people, and I'm simply not one of them. I'm adjusting my review to actually bump the value rating up to 'very expensive', as their Belgian prices are completely out of this world. $7.50 for a glass of Abbaye des Rocs, and that was the least expensive Belgian on the menu. We left and headed over to The Jolly Roger Taproom and had a pint of Nightwatch.
★
4,698 characters
Brouwer's Cafe in Seattle, WA
96
out of
100
based on
103
ratings.