Dismiss Notice
Get 12 monthly issues of BeerAdvocate magazine and save $5 when you select "auto-renew."

Subscribe now →
Dismiss Notice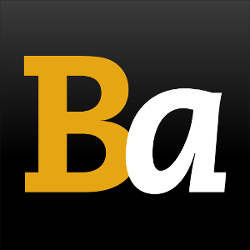 Join our email list →

And we'll send you the latest updates and offers from BeerAdvocate, because knowing is half the battle.
Samuel Smith's Old Brewery Pale Ale
- Samuel Smith Old Brewery (Tadcaster)
| | |
| --- | --- |
| Educational use only; do not reuse. | |
Reviews: 660 | Hads: 995
4.55
/5
rDev
+17.9%
look: 4.5 | smell: 4.5 | taste: 4.5 | feel: 4 | overall: 5
Pours a clear deep amber/copper color with a fluffy/creamy off-white head that settles to a substantial film over the top with some nice lacing on the glass. Very few bubbles visible.
The sweet caramel malty aroma is the most prominent. There's also a moderate amount of floral/herbal hops.
Sweet malty caramel flavors up front, then it quickly goes to some mild bitter flavors with a light fruitiness in the background. I also get a slightly dry biscuit character. Very well balanced.
Medium body with high sharp carbonation. Fairly dry with a lingering finish.
Very well balanced flavors make this a great drinkable session beer.
★
635 characters
4.57
/5
rDev
+18.4%
look: 4.5 | smell: 5 | taste: 4.5 | feel: 5 | overall: 4
A - It pours a caramel/cherry color. The tan, which is a light brown color is exceptional.
S - It definitely has an extremely distinctive smell. As it has a caramel look to it, it also has a heavy caramel taste to it too.
T - Very smooth with a heavy caramel and hazelnut taste to it. The initial taste kinda kicks you in the mouth but after it savored in my mouth for a couple of moments, that is when the heavy flavor makes its impact. Even after it trickles down south, the heavy flavor still lingers about which makes good emphasis.
M - Like what the other reviewers described, it was very smooth, pleasant and creamy.
D - If one can handle a heavy beer by just by sipping and savoring, this beer is for you.
★
716 characters
4.58
/5
rDev
+18.7%
look: 4.5 | smell: 4 | taste: 5 | feel: 4.5 | overall: 4.5
This beer reminds me of a lighter version of a belgian quadruple, same sweet flavours just a bit lighter.
A - Dark copper. The body is on the clear side with a light cream head that settles to a sturdy cap.
S - There is a nice balance of sweet malt and earthy Fuggle hops.
T - Sweet malt with a banana toffee stawberry bite and toasted bread notes. Smooth flavour. Finishes with a hop flavor as well as carmelized banana.
M - Dry and crisp with a light-to-medium thickness.
O - This is a well made English pale ale. Very enjoyable and much different than an american Pale Ale.
★
584 characters

4.59
/5
rDev
+18.9%
look: 4 | smell: 5 | taste: 4.5 | feel: 4.5 | overall: 4.5
Pours a solid burnt orange with a thick, quickly simmering head that flattens out evenly to an off-white ring--a steady stream of effervescence accompanies... bright, fragrant aroma that boasts fresh hops, doughy yeast and sweet malts--a well-balanced scent... soft, smooth vivacious approach with a tickling presence on the teeth--medium to full-bodied, almost demands like an IPA in its heft... first and foremost, punchy hops; last yet least, hearty malts--a crisp, clean and sweet balance that does not usually occur on American soil... not surprisingly, another stud for the Samuel Smith stable...pairing this would be a joyous endeavor... in a pleasant war with Sierra Nevada to be the plae ale I sip in heaven (God willing!)
★
731 characters
4.62
/5
rDev
+19.7%
look: 4 | smell: 4.5 | taste: 4.5 | feel: 5 | overall: 5
Round and balanced mouthfeel. High acidity, medium to high bitterness shows great balance. The toffee, orangey, toasty taste make this another of the old tadcaster brewerey must do's. Very well balanced between malt and hops. Dry, hoppy finish.
★
245 characters
4.62
/5
rDev
+19.7%
look: 4.5 | smell: 5 | taste: 4.5 | feel: 4.5 | overall: 4.5
A-Pours a clear dark golden color with lots of bubbles in the beer and a full, medium creamy off white head that leaves very good lacing in it's trails.
S-The aroma starts off with soft earthy hop notes, then goes to a strong caramel backbone with some light fruity esthers. As the beer warms, and I swirl my choice wine glass, the beer gives me a kind of english pine hop aroma. I know it sounds weird, but it's not the pungent pine note that american simcoe hops give, but it's like a soft earthy "english" pine hoppiness. It's nice. On the second pour, I get a toasted toffee aroma as well! Very nice and complex.
T-The flavor is much of the same but with less of a hop character to it. A VERY soft bitternes, which the beer definately needs. But the caramel, toasted toffee are the stars in this beer, which is good for the style which I really appreciate. And the fruity esthers carry over to the flavor as well, it's almost like grapes n' fruit of the likes.
M-The mouthfeel is right on. Very creamy and full. And the carbonation is just right. Just the slightest dryness at the very end.
D-This beer is very sessionable. I could drink this beer all night and be goood. I highly suggest this wonderful beer.
★
1,218 characters

4.65
/5
rDev
+20.5%
look: 4.5 | smell: 4.5 | taste: 5 | feel: 4 | overall: 4.5
550ml brown bottle from Lou's in Augusta. Red-copper translucent body with around an inch of initial off-white head that dissipates rather quickly. Smells caramelly and fruity, with hints if a peaty quality. A roasty maltiness dominates the flavor with hints of fruit, diacetyl (coming through as a very pleasing butterscotch flavor). No one quality of the flavor overpowers another I would say. A nice balance and a medium-bodied mouthfeel make this extremely drinkable. Definitely glad I finally tried it, and I'm sure the brown bottle helped the flavor. A new favorite!
★
572 characters
4.67
/5
rDev
+21%
look: 4 | smell: 4.5 | taste: 5 | feel: 3.5 | overall: 5
A truely great beer from one of the great breweries
A- copper brown with a nice off white head.
S- some nice clean hops, not overpowering or overly bitter, just a strong clean hops smell
T excellent. Clean and crisp upfront with a nice hop bite in the back. Spot on for the style
M- balanced with just the right amout of carbination
D- an easy drinking ale that goes well with any food pairing or very quaffable all on its own
★
441 characters

4.67
/5
rDev
+21%
look: 4.5 | smell: 5 | taste: 4.5 | feel: 5 | overall: 4.5
This is an English pale ale at its best (at least I think so tonight).
I'm a big fan of the unique "country" nuances throughout the range of Sam Smith's offerings. By "country", I suppose I mean the overall character of their beers has a "not made in an industrial brewery" thing about it. Maybe its the choice blend of generous, superbly-tuned diacetyl (butterscotch), busting juicy red berries, and nurtured funkomyces.
I've noticed in this and in their other ales a peculiar effect in its appearance where I suppose I get the illusion of it being more dense or concentrated, more rich, or heavier in body than most ales. And, mind you, it has a very clean look - this one sporting lovely a red-copper, almost sepia color to it. Excellent creamy blanket on top. Lace - random.
The scent of esters, resembling weak wine in its fruitiness in combo with a mild aroma of an arguably faint vinegar/alcohol, bursts forth in the nose, enticing next to fairly aromatic malts and butterscotch syrup. Subtle herbaceous hop in the distance. Still sniffing...
I can't help but picture an old country home, maybe Victorian-style, with gaudy, dusty furniture and sallow walls darkened and dulled with age. Tasting that, along with all the smells. Oven-browned malt/bread crust and diacetyl upfront, a touch of bitter on top of the palate, apple/cherry sweetness below, lingering behind.
A strange, wonderful feel to it. Silky. The opposite of harsh in its carbonation. You could tell me this was just pulled-off via engine and I'd bite.
When this is fresh and well-kept - sophisticated, transcendent, satisfying as hell.
★
1,614 characters

4.75
/5
rDev
+23.1%
look: 4.5 | smell: 4.5 | taste: 5 | feel: 5 | overall: 4.5
A: Clear reddish orange with a fantastic head. Big bubbles mostly - dissipates in a marbled fashion. Good retention and lacing.
S: Smells really good for a pale ale - caramel and maybe some toffee malts, with nice-smelling English hops in the background.
T: I didn't get it from the smell, but caramel and a slight amount of coffee dominate the taste! Flowering hops and sweet caramel malt come in second. Finishes with a sweet and slightly smoky bread flavor. Slight alkaline taste that is evident in the first to drinks. A fine pale ale - my favorite so far.
M: Medium-light and perfectly carbonated. No way to improve this area.
D: Goes down smoother than other pale ale's I've tried. No problem finishing this one. My girlfriend even stole some from me - and she doesn't usually like beer!
★
797 characters
Samuel Smith's Old Brewery Pale Ale from Samuel Smith Old Brewery (Tadcaster)
87
out of
100
based on
660
ratings.