Dismiss Notice
Dismiss Notice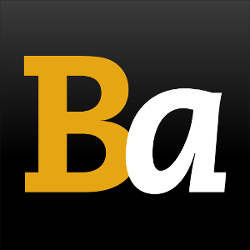 Join Our Email List →
And we'll send you the latest updates and offers from BeerAdvocate, because knowing is half the battle.
Dismiss Notice
Old Aberration
- Goose Island Beer Co.
| | |
| --- | --- |
| Educational use only; do not reuse. | |
Reviews: 11 | Hads: 13
Reviews by pmcadamis:

4.72
/5
rDev
+18.6%
look: 4 | smell: 4.5 | taste: 5 | feel: 5 | overall: 4.5
A - Dark brown with a lightly brown head that swaths the glass in big sheets of lace. This looks deep, dark, and alluring.
S - Deep toffee, caramel, cinnamon, and brown sugar notes combine with a burnt caramelized sugar note and a good deal of leafy hops. This smells wonderful...and a bit boozy. I like some booze aroma in my sipping style beers however, since it adds a bit of a scotch/bourbon character.
T - Ooh, rich, deep caramelized sugar and toffee hit the tongue first, followed by some nice hop action in the midpalate and a warm boozy-bourbon alcohol kick in the finish. good stuff!
M - Extremely full bodied. This is the definition of a full body IMO....you could almost chew this stuff! Woody, slightly oily, a bit sugary, and really hoppy in a leafy autumn way. Damn.
D - This was the star of the show the night my wife and I hung out at Goose Island during our weekend in Chicago. I'm a huge fan of heavy sipping-style big beers, and this is an outstanding brew that takes a bit more malty road for a beer of this style. It's sweeter and slightly less hoppy than many barleywines, but it's still recognizable as such. It could, however, be confused with an extremely highly hopped dubbel or something. This is beer at it's finest.
★
1,248 characters
More User Reviews:
4.03
/5
rDev
+1.3%
look: 4.5 | smell: 4 | taste: 4 | feel: 4 | overall: 4
On tap at the original Goose Island brewpub in Chicago. The menu says the Old Aberration is 9.2% ABV and is served in a nice tulip glass. The color is a dark garnet with deep ruby highlights. It almost looks like a porter in the dark of the brewpub and you have to bring it to a light to really see it. There is a tan head that is thick and coats the glass well, nice retention.
A sweet smell reminiscent of a Belgian ale rather then a Barleywine. Carmelized malts with a light hop nose. There is a present alcohol solvent scent but not one that I find unpleasant. I find it to be more of a warning for the ABV to come.
The taste is sweet with a lucid bitterness, not overly prickly but definitely present. The malts are toasted and warm then there is a segue into a caramel and toffee with a cherry twist. Not a dominate hop profile that again reminds of more of a Belgian then a barleywine.
This is a hearty brew, it is stick to your ribs good. It has a clean finish and a deceptive ABV. You can't taste the booze but you can feel the warmth. A amazing beer but a wonder about the validity of it being a barleywine. Maybe my glass got switched at the bar.
★
1,161 characters

4.23
/5
rDev
+6.3%
look: 4.5 | smell: 4 | taste: 4.5 | feel: 4 | overall: 4
Served in a snifter at Goose Island-Clybourn 5/7/07. Thanks to HeatherAnn for the assist.
A: Served a dark, mahogany-chestnut color topped with a 1/4 finger khaki-colored head.
S: Spicy malt and caramel with a backwash of alcohol. The alcohol is not intrusive in the least. It merely adds complexity to the proceedings!
T: See above with the additions of chocolate malt, vanilla, and plums (!). The cask serving temp. helps the flavors to pop out of this one.
M: So. Very. Creamy. Feels full and rich. Not much in the way of any alcohol heat.
D: Is this thing really 10.2%. Incredibly drinkable for a beer of this "heft".
★
636 characters
4.47
/5
rDev
+12.3%
look: 4 | smell: 4.5 | taste: 4.5 | feel: 4.5 | overall: 4.5
On cask at Clybourn, served in a snifter, had more than one of these while celebrating my birthday. Also the beer that got me my M.B.A and name on the wall!
Pours a slightly hazed red/brown, thin off white head, lace spots, decent retention. Smell is sweet, malty toffee, dates, bread, dark fruits, some alcohol, very nice aroma, perfect for cask. Taste is very malty, toffee and dates, fruits, yeasty bread, alcohol, bitter chocolate, malty finish, vanilla notes, very smooth. Mouthfeel is medium bodied with low carbonation, very smooth. Very nice barleywine/old ale type of beer, smooth, but hits pretty hard, way too easy to drink!
★
638 characters

4.18
/5
rDev
+5%
look: 5 | smell: 4.5 | taste: 4 | feel: 4 | overall: 4
Pours a beautiful ruby color with a perfectly creamy white head.
Scent of sweet malts, bubble gum, cherries, tons of sugar with a hint of caramel and spices. A powerful scent with and intense sweetness and a nice kick of alcohol.
Taste of sweet malts, butter, caramel, and sugars. Alcohol is apparent, but balances the sweetness very well and adds a welcome warmth.
Mouthfeel is silky smooth and it is just heavy enough.
I tried this on tap as well as cask, and I think the cask version is superior, though it is still quite good on tap.
★
541 characters
4.32
/5
rDev
+8.5%
look: 4 | smell: 4.5 | taste: 4.5 | feel: 4 | overall: 4
On tap at Clybourn. Pours surprisingly dark brown with a finger of creamy froth and impressive lacing for the ABV. This is a dignified-looking beer, much darker than I'd expect for a barleywine.
The aroma is heavy toffee malts and some darker, toastier malt notes. I know this isn't barrel-aged, but there's a little bit of that syrupy, woody quality to it.
Tastes like it smells, and I definitely can't complain about that. Opens up sweet, gets toffee/candyish in the middle, and finishes with lingering maltiness, some fusels, and just a little alcohol.
The mouthfeel is rich and heavy, the way a barleywine should be.
The alcohol, on the whole is pretty well hidden. Even at 10%, I found this beer pretty easy to put away.
This is an awesome showing from Goose Island, maybe even better than the Wheatmiser.
RERATE: I've had quite a bit more of this since the last review, and it's only gotten increasingly awesome each time. This is an absolutely phenomenal barleywine, with incredible balance and a little bit of roasty, stouty character, pretty unique for the style.
★
1,081 characters


4
/5
rDev
+0.5%
look: 4 | smell: 4 | taste: 4 | feel: 4 | overall: 4
MI Mega Tasting III, shared by imperialking. 2008 vintage, 750ml bottle into RBSG snifter during the "Barleywine Leg" of the event.
A - Pours a copper orange/brown, thin ring, no lace/retention. Given the high gravity of the beer, I didn't expect too much here. A little lighter then most BWs I've had recently. Nice color.
S - Sweet molasses, caramel, smooth booze, dark fruits. The booze is there, but still very mellow and smooth. The few years this one has had to age and done it some good.
T- Sweet burnt sugars, oak, caramel. Lots of sweetness mixed with smooth booze, a very nice combo. There's some slight oxidation in there as well but I get on the finish, but it doesn't take much away from the palate.
M - Medium, light carbonation, smooth boozy finish.
O - A solid barleywine that has benefited from some cellaring. The smooth booze and sweetness is excellent, but the harsh/slight oxidation takes away from full enjoyment.
★
940 characters

4.15
/5
rDev
+4.3%
look: 4 | smell: 4 | taste: 4.5 | feel: 3.5 | overall: 4
Served in a snifter at Clybourn. A deep amber almost brown that was slightly hazy with a decent head that left spotty lacing. The aroma is dark malts with some dried fruits and a hint of alcohol. The beer was a very complex blend of deep caramel malts, very piney hops, dried fruits, and some chocolate. The beer is VERY heavy, this one took me about 45 minutes to finish what was probably only a 10oz serving, very sticky with slightly abrasive alcohol. This is certainly a very complex barley wine, but with so much present alcohol, its a little harder to enjoy than it should be.
★
582 characters
4.32
/5
rDev
+8.5%
look: 4 | smell: 4.5 | taste: 4.5 | feel: 4 | overall: 4
on tap the the Clybourn Brewpub in early December 2008, poured into a sinfter. pours a rich garnet / amber / chestnut color with a half finger of rich tan head that remains for a half minute or so. no lacings.
aroma is of rich caramel malts with a bready, lightly roasted malt backbone and a considerable complexity with distant oaked notes and a veritable plethora of malt notes.
taste is of rich caramel malts, along with notes of roasted malts, oaked notes with a bready and yeasty base. finishes with a lasting earthy quality that warms the palate. wonderfully proportioned, and masterfully alcohol-free on the palate.
mouthfeel is good. full bodied with a great texture and a nice complexity. leaves the palate with a malty coating and a satisfying warmness.
drinkability is good. a true sipping brew, this one is meant to be savored over a considerable amount of time, and due to the richness and alcohol content, this is not a bad thing at all. a great barleywine that manages to remain alcohol free and without over-flavoring the profile. cheers!
★
1,058 characters

4.13
/5
rDev
+3.8%
look: 4.5 | smell: 4 | taste: 4 | feel: 4 | overall: 4.5
Bottle graciously shared by d0b at his "Kill the Cellar" party. Served in a Sam Adams perfect pint glass. 2008 release.
A - Two fingers of light tan foam that eventually settles to a tin cap and leaves behind fingers of lacing. Transparent amber body. Pretty impressive head volume and retention for the style and ABV.
S - Raisins, caramel, bread, light tannic qualities, but minimal alcohol. Surprisingly mellow and understated, although a slight astringent character develops as it warms.
T - Again, alcohol is masterfully hidden. Burnt brown sugar, caramel, dark fruits - the usual barleywine culprits. Aftertaste is yeasty and slightly unpleasant.
M - Smooth, low carbonation, minimal heat. My biggest knock is that it seems to thin for the alcohol content - it should be a little more hefty and viscous for the style and ABV.
D - This went down quite easily, and I topped up my glass before the bottle was emptied. It's a shame this isn't on-tap at Goose Island more often (and that they've never put it in a bourbon barrel).
★
1,035 characters

3.88
/5
rDev
-2.5%
look: 4.5 | smell: 4 | taste: 4 | feel: 3.5 | overall: 3.5
Silver-wax capped bottle shared by a fellow BA at a recent tasting.
Pours into the chalice a gorgeous, mahogany-amber body. Excellent retention on the khaki-custard head, leaving great lacing along the inside of the glass. Complex malty notes of caramel apple and raisin toffee, balanced by a dusting of peppery hops. The booziness is soft, but evident in the background with notes of rum and sherry.
Flavor is much boozier than I expected, with a raw leaf hop note along the finish balanced by a vinous, hot toffee malt body. Mouthfeel is a bit thin and overly crisp for a Barleywine. It could stand to be a bit creamier and smooth on the finish. All in all, a good beer--not great, but a solid addition to the Goose Island specials. Glad I got a chance to review it.
★
770 characters
Old Aberration from Goose Island Beer Co.
87
out of
100
based on
11
ratings.