Dismiss Notice
Dismiss Notice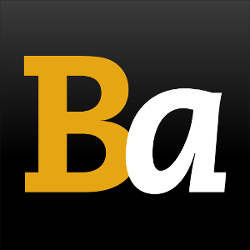 Join Our Email List →
And we'll send you the latest updates and offers from BeerAdvocate, because knowing is half the battle.
Dismiss Notice
Resolutions
- Goose Island Beer Co.
Reviews: 13 | Hads: 34

4.86
/5
rDev
+18.2%
look: 4.25 | smell: 5 | taste: 5 | feel: 4.5 | overall: 4.75
P: On tap at GI Clybourn. 10 fl oz poured in to a tulip.
A: SRM is dark brown. Head is tan, 1/2 in, recedes to edge of glass. Medium/heavy lacing. Medium/low carbonation.
S: HUGE notes of dark roast coffee, chocolate, drm, and light oats underneath.
T: Follows nose. Dark fruit additions noticeable after initial coffee hit comes off the palate. Aftertaste is mostly coffee.
M: Medium/light viscosity. Coffee adds so much to the body and feel of this beer. Semi wet finish.
O: I love coffee beers, and am highly critical of them as I am usually just disappointed by a lack of coffee presence. This beer knocked it out of the park. Easily in the top 3 coffee beers of all time. Could not stop smelling this beer; such beautiful coffee notes! Beer is a young Cthulhu with coffee added, so it has a great base to start. Only bad thing about this beer is that it was 11.0% abv and I would have been in very bad shape had I drank this all day long.
★
948 characters

3.99
/5
rDev
-2.9%
look: 4 | smell: 4.25 | taste: 4 | feel: 3.75 | overall: 3.75
This brew was served from the tap at the Goose Island Brewpub in Chicago, IL. It arrived in a snifter, showing the darkest brown coloring, letting up flecks of ruby when held to light. It boasted a one and a half finger tall head of mocha colored bubbles, showing decent retention. This left intermittent wisps of lacing about the glass. Carbonation appeared surprisingly active for such a thick beer, while no haze or sediment was noted. The aroma gave a base malt of char roasted chocolate malts, sticky caramel, and molasses. Sweetness came from fusel booze, sticky dark chocolate nibs, and sassafras, while the balancing sourness came from big lactic acidity, jalapeño pepper heat, light herbal hoppiness, and raw, gritty herbal honey. That dark chocolate sweetness blossomed as it warmed. Our first impression was that the flavoring showed serious sweetness, but with a curiously hot spiciness to match. As we sipped, sweeter chocolate malts mixed with hugely roasted raw coffee bean, herb-infused honey, and cooling vanilla extract. The middle came to peak with thorough charred bitterness, chalked cocoa nibs, hot pepper oiliness, and a simultaneous smoothing wash of buttery diacetyls. The latter pulled us to the finish, where light but spicy medicinal phenols, warmed molasses, toffee, gingerbread, and drying unsweetened breakfast tea all but eliminated the last traces of coffee and chocolate char. The booze was more apparent in the aftertaste, along with sweet milk chocolate, liquid brown sugars, drying baker's yeast, and mild green apple acetaldehyde that borders on authentic fruity sweetness. The body was full, and the carbonation was medium. Each sip gave nice slurp and smack, with a sticky pull on the back. There was initial cream and froth, but this calmed as the beer warmed, making it feel even more sticky. The mouth was coated and warmed, giving way to eventual tannic and chalky dryness. The abv was appropriate, and the beer was a definite sipper.
Overall, what we enjoyed most about this beer was the flavor. There was big chocolate maltiness to begin, with nicely soothing diacetyls and vanillas. These also helped to balance the massive coffee flavoring which grew into notes of soured lactate and metallic hot pepper burn. This was nice throughout the tasting, but as the beer warmed, the sweetness came out in full force, and to some, it would be surely overwhelming. Again, there was so much else going on in the way of spice, booze, sours, and fruitiness, that things were kept reasonably in check. The nose also showed a difference with warmth, as both the chocolate sweetness, as in the flavoring, and the big sourness enhanced. This helped to keep you guessing with each sip, trying to make sure you could keep up with where this guy was taking you.
★
2,794 characters
3.49
/5
rDev
-15.1%
look: 4.25 | smell: 3.25 | taste: 3.5 | feel: 4 | overall: 3.25
Had on tap at Goose Island Clybourn. Served in a snifter.
A: Pours a dark black color with a thin mocha head forming on the pour. Solid retention as it slowly it slowly dissipates leaving soapy splotches of lace down the glass.
S: Nice dark chocolate bitterness with a little bit of espresso and some oat flakes. Not getting the coffee punch I was looking for and it seems rather bland.
T: Nice semi-bitter coffee bean with some sweet milk chocolate. Oat flakes with a roasted malt finish. The taste quickly leaves however leaving a dry, bland finish that turns slightly mineral-like as it warms.
M: Pretty easy drinking. The menu said 10% as opposed to the 8% listed here, but this drinks much more like 8% unless the booze is extremely well hidden. Medium bodied with a medium carbonation level.
O: The tastes were good up front, but the finish left much to be desired and really didn't draw me back in to try more. It was an OK beer, and while being far from bad I wouldn't want to revisit in the future.
★
1,012 characters

4.3
/5
rDev
+4.6%
look: 4 | smell: 4.5 | taste: 4.25 | feel: 4.25 | overall: 4.25
Enjoyed this on tap at the Goose Island pub on Clybourn poured into a 10oz snifter.
Served far too cold. Waited until 10-12 degree warmer to start review.
A - Jet black. Light brown/mocha colored head (slight redness)- pencil thin. head dissipates quickly only remaining around rim. Doesn't have the 'Black Oil' look.
S - Roast, Roasted coffee, chocolate, fig and other dried fruits
T - Real mellow. Roasted coffee and chocolate start and spice brings up the rear. leaves a pleasant roasted coffee flavor to linger. 10 ABVs hidden nicely.
M - viscosity is medium. a touch thinner than i was expecting- equating to not as frothy.
O- Very nice coffee flavor. not as layered as some Imperial stouts tho.
★
706 characters

4.24
/5
rDev
+3.2%
look: 4.25 | smell: 4.5 | taste: 4 | feel: 4.5 | overall: 4.25
From 01/21/13 notes. Had this on cask at the Clybourn brewpub. Full glass served in a snifter.
a - Pours a pitch black color with one finger of dark tan head and moderate carbonation evident. Looks great.
s - Smells of strong coffee, espresso, sweet chocolate, cocoa, vanilla, roasted malts, bitter bakers chocolate, toasted malts, and burnt malts. I love the nose; just pure coffee grinds and a ton of it, mixing with some vanilla and chocolate.
t - Tastes of espresso, coffee grinds, roasted malts, sweet and bitter chocolate, vanilla, cream, toasted malts, sugar, burnt malts. Taste is sweeter than the nose and it still has a ton of coffee to it, but found it a little too sweet and a little more one dimensional than the nose. Still quite good though.
m - Medium to full bodied stout and low carbonation. Beer is super easy to drink and creamy, love the mouthfeel a lot. Cask definitely helps this one too; fantastic mouthfeel.
o - Overall I thought this was areally god American coffee stout. The nose is amazing, chock full of coffee but also nice vanill and chocolate. The taste also has a ton of coffee, though all the flavors from the nose don't meld together as well. Easy to drink and if you can get this on cask, I'd suggest doing it. Great beer I'd love to have again.
★
1,287 characters

4.65
/5
rDev
+13.1%
look: 4.5 | smell: 4.5 | taste: 5 | feel: 4 | overall: 4.5
Appearance: Served to me in a couple of sampler glasses. Fairly light-bodied for being a stout. Looks exactly like coffee though. Advertised at 10% instead of 8%, but this is a much more recent batch.
Smell: Very sweet coffee. Very roasty.
Taste/Mouthfeel: The strongest coffee flavor I've ever had in a beer. What makes this so great is that it is not overly roasted to the point where it's too bitter. There is a layer of caramel or even chocolate that balances the flavor and highlights the fresh roast coffee flavors. Very creamy finish.
Overall Drinkability: Not for everyone, but I love this.
★
601 characters
3.77
/5
rDev
-8.3%
look: 3.5 | smell: 4 | taste: 4 | feel: 3 | overall: 3.5
Deep black, somewhat translucent with dark brown, amber and gold hues at the extending edges. Tan tightly condensed head, that remains intact shortly, leaving only a small band hugging the glass.
Bold fresh coffee grinds, moderate level of roast. Clean and powerful.
Bombarded with fresh coffee grinds, and roasted barley. Underlying bakers chocolate sweetens it up nicely. The coffee is more prominent than anything else.  Clean hop (or is that roast?) bittering finish. Residual sticky chocolate malt and lingering coffee leave a lasting impression. 8% is masked fully.
Carbonation high for an imperial stout, and body is thin to medium. Mildly sticky finish
Easy drinking imperial coffee stout with outstanding coffee aromas. Not so well balance of key flavors, yet an extraordinarily clean finish and wonderful aftertaste. Drop the imperial title immediately. Nonetheless, a smooth drinking, bold coffee stout.
★
920 characters

4.36
/5
rDev
+6.1%
look: 3 | smell: 4.5 | taste: 4.5 | feel: 4 | overall: 4.5
This beer looks very black, but upon further inspection there are some dark ruby highlights around the edges. There is a small khaki head that recedes to a small, almost non-existent ring pretty quickly. There is also no lacing at all. The aroma is huge fresh coffee and a bit of cocoa powder. Very enjoyable coffee character, not harsh or astringent. Flavor is similar. It tastes like mocha coffee with some mildy roasty malt character. There is a bit of sweetness, I would not describe it as caramel. Very enjoyable. The coffee takes on a bit of a pleasant fruity character. As the beer warms, there is a bit of smokey character that emerges in both the aroma and flavor. Mouthfeel is a bit light. Low carbonation which I think is right for this style. Very well made beer. If I didn't know this was 8% I would have guessed lower based on drinkability, but higher based on flavor.
★
882 characters

4.22
/5
rDev
+2.7%
look: 4.5 | smell: 5 | taste: 4 | feel: 3.5 | overall: 4
The nose is unreal. It's like a more bitter, stronger HBO. It's folgers and fresh grind all at once. Instantly a fresh coffee! Bitter, roasty, toasty, ghosty.
Tastes like fresh brewed black coffee. It finishes with bitter coffee grinds. Like cowboy coffee. Holy hell. So coffee its almost sick. It's got my bowels acting up. its like cold pressed coffee.
Medium, thin body. Strong lingering body. Insanely forward sticky flavors. Love this coffee stout. More like an American stout than imperial.
★
499 characters

4.33
/5
rDev
+5.4%
look: 4.5 | smell: 4 | taste: 4.5 | feel: 5 | overall: 4
On draft at Clybourn. This beer arrived a medium bodied darkest of browns in color with a smooth and creamy beige head. The nose is pure roasted coffee beans. It's similar to Left Hands Coffee Porter and Founders Breakfast Stout, with less bitterness but it is all roast. The flavors are superb. It's really heavy on the coffee beans but you get nice and smooth melted chocolate and cream. Great flavor. The fiance loves it too. it drinks smoother than 99% of other beers out there, being cask conditioned. This really surprised me. Excellent beer, although not very big for an "imperial stout".
★
595 characters

4.04
/5
rDev
-1.7%
look: 3.5 | smell: 4.5 | taste: 4 | feel: 3.5 | overall: 4
On-tap at Clybourn. Part of a taster flight.
A - A thin off-white foam settles to a thin collar and partial cap, but no lace. Dark brown body with some red-brown highlights at the edges of the glass.
S - An absolutely comical amount of coffee. It smells exactly like when my wife makes coffee using our French press. It smells quite nice, but I doubt I'd recognize this was beer if I were blindfolded.
T - Taste is also all coffee, all the time. There's a hint of baker's chocolate in the periphery, but this mostly tastes like a cup of iced coffee. Alcohol isn't anywhere to be found.
M - Medium body, lower carbonation, and some of that roasty and gritty coffee texture to it. There's a hint of alcohol warmth. Perhaps a bit watery and thin for 8%.
D - An absolutely silly beer that lacks any sort of depth or subtlety. Also needs more body to it. That being said, if you like coffee you'll love this - I enjoyed it quite a bit.
★
935 characters

3.58
/5
rDev
-12.9%
look: 4 | smell: 3.5 | taste: 3.5 | feel: 4 | overall: 3.5
Served in a snifter at the Clybourn brewpub.
What, was this beer made to be broken or something...? Anyway, it pours a very dark garnet-tinged black-brown topped by a finger of solid tan foam. The nose comprises heavy coffee, roasted malts, and light cashews. I may have mentioned other things in there, but the coffee is the star and no one can say otherwise. The taste brings in more of the same, with that coffee really hamming it up out there, chewing every inch of scenery it can get its hands on. The body is a straight medium, with a light moderate carbonation and a generally smooth feel. Overall, a nice coffee stout, but one that seems to forsake the latter in favor of spoiling the former. It's in no way bad, just a prime example of a one-trick pony with no sense of balance (if that sort of thing bothers you...).
★
827 characters

3.06
/5
rDev
-25.5%
look: 4 | smell: 3 | taste: 3 | feel: 4 | overall: 2.5
Described on the menu as an "Imperial Coffee Stout".
On tap at the Goose Island Clybourn brewpub. Served in 10oz snifter.
Pours a shiny looking black, medium coffee brown on the edges, with light tan head which recedes to a ring. Very good retention and no lacing. Smell is entirely coffee grounds, maybe city+ roast. Taste is overwhelmingly coffee grounds as well, with a little malt, chocolate, and sweet/creaminess coming through at the end of the sip. Medium-full body and medium carbonation with good smoothness. Overall, this is overwhelming in how much coffee presence there is, more so than a simple cup of coffee would have, and this is fatiguing to drink even 10oz worth. I love coffee and coffee stouts, but this was too much.
★
740 characters
Resolutions from Goose Island Beer Co.
88
out of
100
based on
13
ratings.