Dismiss Notice
Dismiss Notice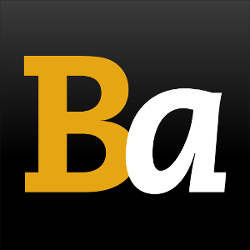 Join Our Email List →
And we'll send you the latest updates and offers from BeerAdvocate, because knowing is half the battle.
Dismiss Notice
Warehouse Wine & Spirits
Reviews: 15 | Visits: 25
4.97
/5
rDev
+37.3%
vibe: 4.75 | quality: 5 | service: 5 | selection: 5
First time stopping by, Alex was extremely knowledgeable and was awesome to meet and discuss different beers and stea with. I am now a life long customer. A wide selection of beer styles available, look forward to my next trip to talk beer with Alex.
★
250 characters

4.54
/5
rDev
+25.4%
vibe: 3.75 | quality: 4.5 | service: 5 | selection: 4.5
This is my go-to store when i don't feel like making the trek to Julio's or Gordon's
It is essentially a warehouse styled space, nothing fancy to speak of
The staff here is great. As long as you're willing to order a case, they will get anything for you. They are very fair with limited releases, always one bottle per customer and usually in a spot YOU CAN ACTUALLY SEE behind the counter, sometimes even just on the shelf with a hand written note requesting customers to keep to the bottle limit.
Relative to the rest of the stock, the beer has a small percentage of space, but the selection is still of a higher quality than your typical local packie and just a notch below some of the big name stores
Prices are usually on par, if maybe a dollar cheaper than the bigger stores, but they don't offer a mix n match discount program. I can only surmise the only reason they don't do this is they probably don't have the room for the likely increase in volume that would result in implementing such a program.
Nice place near my place of employment with a knowledgeable and helpful staff, can't ask for much more than that
★
1,129 characters

3.44
/5
rDev
-5%
vibe: 3 | quality: 3.5 | service: 3 | selection: 4
This is a small place located next to a Whole Foods Market on Route 9. There are more spirits than beer but the small beer section does have an above average selection of regional and local micros as well as the national brands. But there was nothing here that could not be found elsewhere. The employees really did not interact with me but they were friendly enough at the register. The prices felt reasonable with Westmalle small bottles selling for $5.99 each. They did not appear to allow for mix and match.
★
511 characters
4.14
/5
rDev
+14.4%
vibe: 4 | quality: 4 | service: 4.5 | selection: 4
Headed here after dropping my wife and daughters off at the mall about 1.5 miles away.
Very nice shop. While the selection is not huge, they have a good representation of local and regional beers. Also a nice selection of imports. Clown Shoes, Life and Limb, and Ale Smith were all good finds. Newport rum aged porter also a nice find.
Beer manager was very interested in talking beer with me, but the store was not very crowded - at least at 2 on a Friday afternoon. Other staff was friendly as well.
Not far from BBC, either.
★
530 characters
4.56
/5
rDev
+26%
vibe: 5 | quality: 4.5 | service: 5 | selection: 4
I am a newbie on this website. I found out about this from an employee who recomended this website.
On to my store review. I was on my way home when I stopped by to see if they had any KBS available. They did and the beer mgr and another employee spent time talking to me about what they had and their likes and dislikes. I found that the selection was fantastic for a medium sized store. Both me were knowledgeable in the craft beer section. The prices are reasonable. I highly recommend this place and for wine people they have a gigantic selection and if you need any type of beer they will get it for you.
★
610 characters
3.86
/5
rDev
+6.6%
vibe: 4 | quality: 4 | service: 4.5 | selection: 3
Atmosphere is nice. Nice area of town, it has a pretty big Whole Foods next door, so it's a convenient place to go if I'm grabbing stuff from there.
Quality of brews is pretty solid. They always seem to have some good things in, they keep a list of BA top 100 posted with the beer they have in stock highlighted.
Service is great, I really like the manager/beer guru. He's a friendly dude who is very knowledgeable about beer and what's available when.
Selection is a bit limited. Clearly they do a lot more business with their wine and liquor than with their craft beer, but it's still respectable for their space.
Overall, one of my usual spots. Sometimes I can find some cool stuff and I always have a good conversation.
★
728 characters
4.15
/5
rDev
+14.6%
By far the best place in the framingham/natick area. A friend said that they saw a ton of beers that overwhelmed them so I checked it out. BBC, southern tier, lots of belgians, some alesmith, brooklyn, pretty things, lagunitas, smuttynose, goose island. Asked the guy for some help too, and he was very informative and knew about his distribution. They also get some rare stuff on occasion that they keep in the back he said so maybe call ahead if your looking for something in the metrowest area. (500 char)
★
508 characters

4.15
/5
rDev
+14.6%
This place was a nice find. I drove by and decided to stop in on a whim. I found some nice Alesmith and Thomas Hardy's I have been looking for. That's the thing about hidden places like this and the highly regarded places. Everyone goes to the highly regarded places, so they clean out of rare finds very quickly. Hidden gems might still have what you are looking for. Small craft beer selection, but definitely not a bad one. About 5 cooler doors for some cold ones too. I definitely think this place is worth the stop to check out if you're in the Framingham area.
★
566 characters

3.75
/5
rDev
+3.6%
Stopped in here randomly when I was out that way. Thought I'd do a quick check to see if they had any Nugget Nectar left. To my surprise it was a great store. A very nice back wall cooler selection full of good beer to choose from. Probably 8 doors or so led to craft brews and 1 or 2 to Miller, Coors and the like. I searched these for a while before I noticed a big section (not cold) of single bottles, one side domestic craft, the other side Belgian, German, etc...Very friendly staff and they even searched high and low for NN when the computer said there was one left (the computer lied). I ended up coming away with a few things including a sixer of Victor Hop Wallop. They also had some cases and 12-packs on display which I like to see...oh, and huge slection of wine.
All in all a great beer store that I was not expecting to find...the only quam, as others have stated, is that it's a bit pricey. But only like $1 more per 750ML then typical in Boston...not too bad in my book. I'll stop in there in the future when the girlfriend drags me shopping in the area.
Edit: also, judging by previous reviews for this place, I think they've upped the bar some over the past couple years. They had a nice selection when I was there, pretty diverse, and up to par with Boston area stores.
★
1,292 characters

3.15
/5
rDev
-13%
Drove by here, so I decided to see what it was all about. It definitely was mostly wine than anything else. Rows and rows of wines. In the back area and freezer, there were beer. Mostly typical brands with some micros in the freezer: BBC, Sam Adams, Brooklyn, etc. The shelves were much better in quality. Tons of imports and beligans and bombers from various micro brews. Definitely if your in the immediate area and you want an imported beer, this had a good selection. There were only 2 staff members in the place. One of them was helping a customer with wine purchases and seemed informative; not sure about beer knowledge though. The prices were a bit high I noticed, but with its location right in a busy part of route 9, you might be better going here than traveling in tons of traffic east or west to buy some certain prime imports.
★
840 characters
3.5
/5
rDev
-3.3%
This liquor store is located on the westbound side of Route 9 in Framingham (next to the Whole Foods grocery store). It is a large store with an ample selection of wines (their main focus) and some hard liquor.
As for the beers, they have many selections in the cooler (four doors worth). The selection is diverse with a special emphasis on Belgian style beers. I don't recall seeing ANY Bud/Miller/Coors, so I can confidently say that they are appealing to finer palate here.
To the right of the coolers is a larger selection of beers on the shelf. Here they have many hard-to-find beers, most from Belgium and California. Many extreme beers such as double IPA's and unusual stouts, lambics, etc. are featured here.
The down side is the place charges on the high side, but thus far, it is the best selection I have found in the Metro West section of Boston. This is the local place where I go to find something I haven't tried.
[Addition to this review: I have since gone to Julio's which is about 15 miles west of Warehouse Wine & Spirits on Route 9. I stand by my rating here, but Julio's has a superior selection and more knowledgeable staff. This is still a great place in the Framingham area.]
★
1,211 characters
4.15
/5
rDev
+14.6%
Eh.
Definitely the best store in the immediate area in terms of beer selection. Lots of Belgians and Belgian-styles in both 750 ml and 12 oz bottles, though as others have said, they look like they've been sitting around for a while. I also agree with an earlier reviewer that they could have more stuff in the cooler -- especially singles from places other than NE microbrews. And the prices are borderline rip-off. I'm not going to pay a $2-3 markup on a bomber of Maudite or Chimay when I can go across the lot to Trader Joe's and get it for less. Certainly not going to pay 9 bucks for a sixer of Smuttynose IPA or SN Celebration when, likewise, I can get it for $7 at TJs.
Updated 3 years later:
I come here a lot out of convenience and while I still find this to be pricier than other places, the selection and quality has improved a lot. And since I live 2 minutes away, I've become a lot more willing to pay a little more instead of driving 15-20 min to julios (which I still prefer because of it's bigger selection, it's wild 6 markdown and the ability to break up sixers and mix your own. Still, it's rare that I can't find what I want here). Solid place.
★
1,169 characters

3.6
/5
rDev
-0.6%
Stopped in here because it looked intriguing and it was on my way to REI. I was pleasantly surprised when I saw the array of bombers from Stone, Rogue, tons of Belgians, Moylans, Alesmith, etc and some harder to find DFH like Immort Ale. They had some 12oz. St Bernardus left that were a little dusty but Bernardus is better when aged, so I didnt mind. A lot of their beers were kind of dusty leading me to belive that their was turnover problems. The one guy who asked me if I needed any help was pretty helpful and seemed like he knew a bit about beer from talking with him for a few minutes. I ended up picking up some St. Bernardus, Scaldis, and Thomas Hardy Ale '04. They had a few Hardy's left if anyone is interested. My only real problem with the store is that their prices seem a bit pricey from my experiences. On average $2-$4 more per bomber and the like. If you dont have the means to hit up another great location, this place will do, as the selection is pretty good for what its worth.
★
1,000 characters
4.3
/5
rDev
+18.8%
Not a ton of stuff in the fridge but the stuff on the shelves was great, a lot hard to find stuff like Moylans and Two Brothers, as well as some seasonals. Very helpful guy noticed I was looking at some of the hoppier stuff in the cooler and sent me in the right direction for more good stuff. I think I bought every variety of Moylans they had (well at least 6 or 7 bottles) and left with a case sized box worth of beer, mostly 22oz bottles. The helpful guy became superhelpful guy when he actually drove me back to my hotel (walking two miles with a case just wasn't going to happen). Definitely worth a stop if you're in the area.
★
633 characters
2.5
/5
rDev
-30.9%
RT. 9 West adjacent to a Whole Food.
This is a pretty crappy liquor store across the board. The selection is very thin...the micros are limited to the most widely avaibale ones, such as SA, Harpoon, Magic Hat, DFH, Smutty, etc. The selection of imports is also thin, with the widely available Belgians in stock, some of which are a bit dusty. Additionally, the prices are all pretty high. The lack of anything particularly rare combine with the high prices caused me to walk out without buying anything. Not worth a stop.
★
524 characters
Warehouse Wine & Spirits in Framingham, MA
85
out of
100
based on
15
ratings.