Dismiss Notice
Dismiss Notice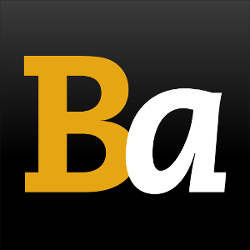 Join Our Email List →
And we'll send you the latest updates and offers from BeerAdvocate, because knowing is half the battle.
Dismiss Notice
| | |
| --- | --- |
| Educational use only; do not reuse. | |
Reviews: 7 | Hads: 13
Reviews by Molson2000:
3.8
/5
rDev
+8.3%
look: 4 | smell: 4 | taste: 3.5 | feel: 4 | overall: 4
Aroma of Maple syrup, very sweet. A true maple ale, nice malt presence quickly overwhelmed by sweet maple syrup flavour. Nice little bite on the tongue. Alcohol is well hidden. Nice for an occasion but not an everyday or session beer. The maple syrup flavour is true, all I can think of is Quebec and pancakes.
★
310 characters
More User Reviews:

3.41
/5
rDev
-2.8%
look: 4 | smell: 3 | taste: 3.5 | feel: 3.5 | overall: 3.5
750mL bottle from Broue Ha Ha in Gatineau. Was on a feature shelf and caught my eye. Shared with friends as an aperitif.
Poured into a nonic glass. Amber-copper in colour, with good lacing and nice retention on a foamy head.
Nose is caramel malt, a bit of maple syrup and mild bitter hops.
Wow, this beer certainly does taste like maple syrup, or more specifically maple sugar. The taste is quite genuine and balanced with notes of caramel malt and cleaned up with a mild hop bitterness. After several sips, the "beerness" of Deserables begins to show itself more clearly, but the maple syrup is certainly there. Medium bodied, nice carbonation, a bit thin.
Great to share, really enjoyed that the maple syrup was noticeable, tasty and balanced with the rest of the beer. Delivers what it promises, though not something I would want too often.
★
851 characters
3.86
/5
rDev
+10%
look: 4 | smell: 4.25 | taste: 4 | feel: 3 | overall: 3.5
Very good but very sweet. Not an everyday beer - not even a beer that you'll have more than one mug. A great beer to have before a meal, especially in the spring. I'll buy this again, but next spring. My wife loved it, so it's a good beer to start off a nice dinner at home, but not necessarily one to pull out on Poker night with the boys - scantily-clad woman on the sticker notwithstanding.
★
393 characters
2.95
/5
rDev
-16%
look: 3 | smell: 3 | taste: 3 | feel: 2.5 | overall: 3
Bottle: Poured a clear bright amber color ale with a big foamy head with good retention and some lacing. Aroma of sweet malt with loads of maple syrup notes though hard to tell if they are real or some kind of fake syrup. Taste is also dominated by lots of sweet malt notes with some maple notes. Body is about average with good carbonation and no apparent alcohol. Not something I would necessarily seek again but not totally aweful.
★
434 characters
3.58
/5
rDev
+2%
look: 3.5 | smell: 4.25 | taste: 3.5 | feel: 3 | overall: 3.25
Poured from a 660ml, freshness info not notched on the side label.
Appearance: An amber colored body, thick foamy white head. Scratches of lacing are found a bit.
Smell: Unmistakable what this beer is about. Sweet maple syrup mixed with a maple fudge aroma as well. Delicious.
Taste: Well, not as intense as aroma but maple is present. Malt bomb all the way and pretty decent flavor.
Mouthfeel: Bit thin, not really robust or thorough for the ABV it affixes.
Overall: Expected something worse given this brewery`s reputation but i was mildly impressed. Would actually consider buying this again perhaps.
★
608 characters

3.49
/5
rDev
-0.6%
look: 3 | smell: 4 | taste: 3.5 | feel: 3 | overall: 3.25
Appearance: It has a nice deep orangy/amber color to it. It has a nice off-white head that dies down somewhat fast and leaves next to no lacing
Smell: The aromas definitely give out hints of maple syrup, sweet caramel, lots of vanilla and toasty malts.
Taste: Like the aromas, it has some definite maple syrup, followed by vanilla, caramel and some toasty malts.
Mouthfeel: It has a medium carbonation with a nice overall balance and feel.
Drinkability: It's a very smooth drinkable beer accompanied with good flavors and aromas.
★
536 characters


4.31
/5
rDev
+22.8%
look: 3.5 | smell: 4.25 | taste: 4.5 | feel: 4.25 | overall: 4.25


3.82
/5
rDev
+8.8%
look: 4 | smell: 4.5 | taste: 3.5 | feel: 3 | overall: 4
Poured into a half tulip.
A: Pours a deep No.2 Maple Syrup amber colour, slightly opaque, nice carbonation up the glass with initial medium head that dies off rather quickly to the edges of the glass.
S: Right off the bat, very toasty maple/caramel aroma hits your nose with that nice woodsy, sugar smell. After that though not much else as the sweet overwhelms everything else.
T: Contrary to the intense smell, the flavours are actually nicely balanced. Starts off with a nice slightly sweet malt flavour which finishes with light, roasted maple sugar. Not much else going on suggesting anything more complex. What you get is just nice maple malty goodness (no pancakes, bacon, corn bread, etc... ;)
M: Carbonation overwhelms your tongue quite a bit, which distracts a bit from the subtle flavours, but otherwise well balanced for something 8% with almost no sense of alcohol.
O: Overall this is a decent maple beer without going overboard. While a little more weight/complexity would do it in good stead, I find it quite drinkable compared to some other seasonal/overly sweet/flavoured beers and the brewers have hit a sweet spot balancing the maple and malt and I would say this is a pretty good representation of the style; It is worth trying, even if just for the wonderful aroma coming out of your glass. If you enjoy maple flavour and a nice crackling fire on a cold winters evening, I wouldn't hesitate to crack open one of these bottles to start off the night. Wouldn't drink often or more than one at a time, but would have it again if offered or spending a evening in the Laurentians.
★
1,601 characters
Desérables from Le Grimoire
-
out of
100
based on
7
ratings.