Dismiss Notice
Dismiss Notice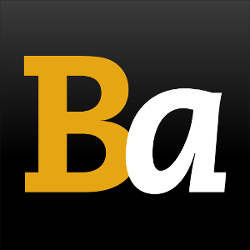 Join Our Email List →
And we'll send you the latest updates and offers from BeerAdvocate, because knowing is half the battle.
Dismiss Notice
Klamath Basin Brewing Co. - The Creamery Brew Pub And Grill
Reviews: 10 | Visits: 13
Reviews by flexabull:

3.98
/5
rDev
+3.6%
vibe: 4 | quality: 3.5 | service: 4.5 | selection: 4 | food: 4
Stopped in for Sunday afternoon lunch.
Wide and big open area at the entrance, large round bar, we choose to sit on the nice large patio since the weather was great. Cool spot.
Quality is pretty good, their beers aren't going to wow you, but everything I've tried from them is certainly drinkable.
Service was very good, our server was very friendly and prompt.
Selection was about 9 beers with a nice variety of styles.
Food was very filling and tasty, plus portions were quite large.
Prices were fair.
Overall, a worthy stop in K Falls.
★
545 characters
More User Reviews:

4.31
/5
rDev
+12.2%
vibe: 4 | quality: 4 | service: 4.75 | selection: 4.5 | food: 4


3.48
/5
rDev
-9.4%
vibe: 4 | quality: 3.25 | service: 3.5 | selection: 3.5
Located right off the highway in Klamath Falls, this brewpub has a nice open interior with numerous tables and a couple of very comfortable couches in which to relax. The bar is near the door in a horseshoe shape. Nice atmosphere.
There were 7 beers on tap during my visit and they were of varying quality. Nothing outstanding but well made beers that are worth sampling. Sampler tray had very generous pours, around 7 ounces per beer, so definitely worth splitting with someone else if you can. Their IPA was probably my favorite of the bunch.
Service was pretty standard, nothing out of the ordinary.
Nice place for a family or to stop by and try the beers if you're traveling up to Bend.
★
696 characters

4.3
/5
rDev
+12%
vibe: 4 | quality: 4 | service: 4.5 | selection: 4.5 | food: 4.5
First brewery of our Bend trip.
Located in dowtown K-Falls and pretty easy to find. Walking in the bar is to the left as is the brewing equipment.
There will 8 beers on when we were there. Our favorites were the IPA, Red, and the stout. Very good and drinakble beers and for me the stout was the high light.
We order the meatball sandwhich and the fish and chips, both were good and were a value.
Service was quick and excellent.
Our experience was good and we actually stopped back by for lunch (no beer) on the was back to Cali.
★
536 characters
3.8
/5
rDev
-1%
vibe: 3.5 | quality: 3.5 | service: 4 | selection: 4 | food: 4
A - Located in downtown K-falls. Seemed like a very popular place for the locals. Parking lot is tiny. I had to park on the street.
Q - It seemed like a nice establishment. Not somewhere where you better have a Polo and slacks on, but not somewhere were you have to watch your back.
S - I sat at the bar and the waiter was a little Snoody with me. He did end up giving me directions out of the place, and I was in and out in under a half hour.
Se - Lots of standard Pub-fare choices from fish and chips to burgers.
F - I loved my fish and chips. Reminded me of the ones I got down in New Zealand last winter, which were some of the best I've ever had.
★
658 characters
3.73
/5
rDev
-2.9%
vibe: 4 | quality: 3.5 | service: 3.5 | selection: 4 | food: 4
The atmosphere is pretty nice, they have a really good patio for the summer, and for the winter they have a sitting area near the fire place. You can see into the kitchen and watch the cooks at work, and on the other side you can see into the brewery.
Quality is decent, their food is usually pretty good, the beer is so-so. They have a few good beers, but most of them are pretty average. The stout, vanilla porter, and the IPA are pretty decent.
The service varies, sometimes I get a very good waiter/waitress. Other times they can be kind of rude and slow. Had one that acted like it was inconvenient to be doing her job.
Selection, they have a pretty big list of beers usually, and a good menu.
Food is good as I mentioned early.
Overall a decent place to go have a meal, not the best beer around, but it's not terrible either.
★
837 characters
3.85
/5
rDev
+0.3%
vibe: 4 | quality: 3.5 | service: 4 | selection: 4 | food: 4
I've been to this place many times over the last 5 yrs. Everytime I make it here I am happy with the place. During the summer they have a huge patio to accomidate a large amount of patrons the only problem is the lack of a view.
Inside the place is comfy, complete with fireplace and lots of televisions displaying different sporting events. Odd decorations in the open rafters give me something to contemplate during commercials. The lighting is kinda neat goes well with modern brewpub look.
Eats are a plus for the pub, the grub is enjoyable fare for a fair price, not that it's amazing but atleast you don't have to get food before or after you go here.
Service is good but a little flighty. The latest two working the bar and the waitresses have been a bit more concerned with their social lives then taking care of customers. They always wake up and realize they have left someone hanging and try to make up for it.
Beer has always been a little above average, after talking with some employees I have come to understand that the brewery has been a swinging door as far as brewers go. The latest brewer has a couple quality brews going, my favorite being the Cabin fever stout on nitro.
Overall this place has been a quality stop for me for the past few years. I look forward to spending more time enjoying brews at the Creamery in the future.
★
1,363 characters
3.7
/5
rDev
-3.6%
vibe: 3 | quality: 3.5 | service: 4 | selection: 4 | food: 3.5
Been here a few times while visiting family in Klamath.
Huge building that used to be a dairy. Several flat screen tvs showing sports. Several big tables for families & large groups to sit at. Square bar with 15 or so stools.
They had 8+ or so beers on my visits. Brown, pale, hefe, stout, porter, IPA, Golden, red, & "seasonal". I enjoyed the IPA, which had a nice big citrusy character. The porter was just ok, kinda thin & not really roasty for my tastes. The brown was good, nothing special.
Only had appetizers, so can't comment fully on the food. Everything I had was fine. The guy next to me had the shepard's pie, which liked great. And the portion was huge.
Service has been very friendly on all my visits. From the waitress, bartender, to the owner. All friendly, attentive, & cordial. Not issues there.
All in all a fine place to grab a brew & some food while in town.
★
885 characters
3.95
/5
rDev
+2.9%
vibe: 3.5 | quality: 4 | service: 4 | selection: 4 | food: 4
I was down in the area for business (about 3 hours from where i live in oregon).
Pulled up BA on my blackberry and found this place, only brewpub in klamath listed.
Sat at the bar, it was pretty busy around 430. Had a pint of the ipa and halfpints of a seasonal and a red. Beer was overall good quality and tasty. I also got a bomber ofmthe 9.8abv seasonal to go.
Food menu is standard pub fare with some of the usual left coast entrees like salmon and avocado blts being prevailant.
Atmosphere is big open rafters, lots of space, smokefree, some flat panel tvs playing sports. Service was quick (sat at the bar afterall) and knowledgable. Including the bomber and tip, my bill was $26, not to bad a'tall.
★
712 characters
3.63
/5
rDev
-5.5%
vibe: 4 | quality: 3 | service: 4 | selection: 3.5 | food: 4.5
I find it ironic that Klamath Falls' two brewpubs both emerged from similar legacies in the dairy business. Mia and Pia's converted their family dairy farm to a brewery and in 2005 Klamath Basin opened its brewpub in a former creamery. The transition from livestock to beer would seem to signify the modern segue from old west to new west.
So what was once the Klamath Falls Creamery is now The Creamery Brewpub and Grill. The conversion effort would seem to have spared no expense as the former abandoned dairy warehouse now hosts the shimmering clean Klamath Basin Brewing Co. Spacious industrial architecture has found new life as a stylish and contemporary restaurant complete with skylights, a huge brick chimney and mantle, and a tsunami-sized projection TV screen. Six regular and two rotational beers are listed on an oversized chalkboard while the bar also offers specialty mixed drinks and a fair listing of wines.
The copper kettled brewery is visible behind glass adjacent to the restaurant. With a very modern 15 bbl system, Klamath Basin would appear to have substantial surplus brewing capacity with enough room for expansion into a line of bottled beers. Several KBB beers, including their Pelican Butte Pale and Ranch House Red would be most welcome in bottles. Some others are still in need of refinement. Beers are served in standard pints and in tall 14 oz. schooners listed incorrectly on the menu as 12 ounces. I recommend the 14 oz. glasses for their elegance and because they were last known to be served at 12 oz. prices. Service is youthful and charmed.
Food ranges from pub fare to steaks and salmon. They also serve large salads, pastas, and some of the best fish'n'chips I've had anywhere. The Creamery has an ambitious floor plan and can accommodate business functions. The outdoor patio is especially popular during warm weather. To find the place, follow Main Street north from downtown and look for the blue neon cow.
★
1,966 characters
4.13
/5
rDev
+7.6%
vibe: 4 | quality: 4 | service: 4 | selection: 4.5 | food: 4
The beer here was worth my trip to the Southern cities in Oregon. Spacious place with unique lighting and different settings and areas for dining including a patio. Brewing room is glassed off next to the bar room.
All brass tap nozzles and the kitchen was in the open with a real grill. Copper plated horseshoe bar and had wood tables and chairs. Restroom was clean.
Service was prompt and friendly.
All of the beers had a unique taste and were notables, examples were the Butt Crack Brown and Portside Porter, no cask and did not see any guest beers.
The food was cooked on a grill and was good.
reasonable
★
624 characters
Klamath Basin Brewing Co. - The Creamery Brew Pub And Grill in Klamath Falls, OR
88
out of
100
based on
10
ratings.