Dismiss Notice
Get 12 monthly issues of BeerAdvocate magazine and save $5 when you select "auto-renew."

Subscribe now →
Dismiss Notice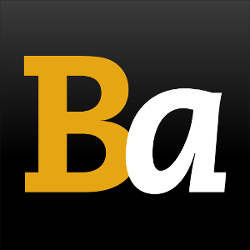 Join our email list →

And we'll send you the latest updates and offers from BeerAdvocate, because knowing is half the battle.
Kölsch-Style Beer
- Round Barn Brewery
| | |
| --- | --- |
| Educational use only; do not reuse. | |
Reviews: 12 | Hads: 66

3.93
/5
rDev
+8.3%
look: 3.75 | smell: 3.75 | taste: 4 | feel: 4 | overall: 4
Served in an Ohio State shaker pint glass.
Had some bad experiences with previous Round Barn offerings, but that don't stop me never. Ever. Call me crazy. Anyway, this stuff pours a clear straw-brass topped by a finger of lightly off-white foam. The nose comprises flowers, vague bread, and a few mild touches of lemon and green apple. The taste brings in more of the same, the bread leaning toward sourdough without fully committing, and a vein of grass running through the proceedings. The body is a light medium, with a light moderate carbonation and a crisp finish. Overall, a pretty damn tasty kolsch, I must say. It's clean, it's crisp, and it's something I rarely say about beers: it's "refreshing". Good times.
★
728 characters

3.9
/5
rDev
+7.4%
look: 4 | smell: 4 | taste: 4 | feel: 4 | overall: 3.5
12 ounce bottle into pint glass, bottled on 1/29/2014. Pours lightly hazy/cloudy bright gold color with a 1-2 finger dense white head with good retention, that reduces to a small cap that lingers. Light spotty soapy lacing clings on the glass, with a moderate amount of streaming carbonation. Aromas of lemon, pear, apple, cracker, toast, biscuit, herbal, floral, grass, light pepper, and yeast earthiness. Very nice aromas with good balance of pale malt, earthy hops, and yeast ester notes; with good strength. Taste of lemon, pear, apple, cracker, biscuit, toast, herbal, floral, grass, light pepper, and yeast earthiness. Light earthy bitterness on the finish; with lingering notes of lemon, pear, apple, cracker, biscuit, toast, herbal, floral, grass, light pepper, and yeast earthiness on the finish for a good bit. Very nice balance and robustness of pale malt, earthy hops, and yeast ester flavors; with a great malt/bitterness balance and zero cloying flavors after the finish. Medium carbonation and body; with a very smooth, crisp, and slightly chalky mouthfeel that is nice. Alcohol is well hidden with minimal warming present after the finish. Overall this is a very nice kolsch style! All around good balance and robustness of pale malt, earthy hops, and yeast ester flavors; and very smooth and crisp to drink. A very enjoyable offering.
★
1,351 characters

3.77
/5
rDev
+3.9%
look: 4 | smell: 3.75 | taste: 3.75 | feel: 3.75 | overall: 3.75
It looks like a Kolsch, hazy yet bright pale gold with a barely off-white pillow of head kept up by constant slow bubbling from the bottom of the glass. After reaching a full two fingers and looking like a shot of rolling hills, it very slowly ebbs to a full finger, from which it recedes no further. It's looking both fluffy and rocky, not to mention plenty tight. Lacing's not as sticky as I'd think given the strength and consistency, but it's not bad.
This is a good representation of the style: lightly lemony, dry, and vinous. Some grains come through underneath beginning in the middle and carrying through. The light spiciness and grassy notes of noble hops are present. The profile is here, with decent complexity. It's solid for a beer that's by no means a beast. That said, just a little bit more would give it something.
Carbonation is steady. The body is light but might lean just barely too close to medium for this cunningly subtle style. Crispness is biting and consistent.
★
989 characters

3.9
/5
rDev
+7.4%
look: 4.25 | smell: 3.5 | taste: 4 | feel: 4 | overall: 4
Appearance: steamy golden yellow that just seems to glow. A pure white head that delivers a fine two-finger crown and leaves some nice sheets of lacing on the glass.
Aroma: dusty grains, soft floral, and a touch of lemon biscuit.
Flavors: a mild malty tone of fresh picked dusty grains, white bread, hard water, just a hint of a twist of lemon rind,
Mouthfeel: fresh, crisp, soft refreshing flavors, moderate carbonation, mild body, seems spot on for a Kolsch style
To the Point: I have reviewed 3 different Kolsch style beers now in the past 10 months and I have enjoyed each one. See: Shorts Kolsch 45 and Witch's Hat Three Kords. I think I may have a new summertime favorite here. I did say 'summertime favorite' - I did not say a favorite style of mine.
The Round Barn Brewery seems to have a pretty true to style Kolsch beer here.
★
845 characters
4.3
/5
rDev
+18.5%
look: 4 | smell: 4 | taste: 4.5 | feel: 4 | overall: 4.5
A very good kolsch style beer.
very drinkable beer. To me much better to enjoy from the tap. Can't wait to try this beer on hot summer day.Good carbonation.The smell is fantastic,the feel is very smooth not to heavy.
I had this kolsch style beer at the blue chip casino, it is the featured beer of the month.
Hope they have this beer on tap this summer and at the beerfest in april.
★
382 characters

3.55
/5
rDev
-2.2%
look: 3.5 | smell: 3.5 | taste: 3.5 | feel: 4 | overall: 3.5
Burnished copper color surrounded with gold on the edges. White head disappeared quickly. Light spicy and apples notes in the nose on top of a solid bready malt and light corn. Lightly floral and pleasant. Mouthfeel is satisfying and fills the mouth with a clean malt and subtle hop spice. Definitely not a watery thin Kolsch that often happens in pubs that do the style. Light but not wimpy, and enjoyable. Not a fan of Kosch as a style, but perfectly happy that I have a few bottles of this one.
Bottle bought from Union Pier tasting room.
★
543 characters
3.9
/5
rDev
+7.4%
look: 4 | smell: 4 | taste: 4 | feel: 3 | overall: 4
Picked this up along with three others from Round Barn on my recent visit to Three Oaks.
The appearance is a foggy gold in the body, a white head settles down quicka nd is a barely lacer.
Aroma is a yeasty one, full of floral hints of marigold--a little banana.
The flavor is smooth and malty, a lightly toasted caramel malt just invades your tastebuds, but the flavor is admittedly one-note, not much more going on, little bitterness and a little sourness from the yeasts.
Mouthfeel works just fine, but is a little watery.
Highly drinkable. Highly guzzleable. Delicious for the style and well rounded, just a little lacking in depth to make it a gold medal winner.
★
671 characters

3.19
/5
rDev
-12.1%
look: 4.5 | smell: 3 | taste: 2.5 | feel: 4 | overall: 4
Stopped at the brewery location off exit 6 on 94, near the winery roadside spot. They had beers on tap: kolsch, summer wheat, cocoa stout, swartz, mutha pucker, and oaked IPA. Got a growler of kolsch to bring home. Tasted same day.
A - nice golden body with a thick white head that slowly dissipates slowly.
S - some malty aromas along with fruit (apples/pears) with a touch of hoppiness, but not noble hops. Brewery uses williamette, according to Brian at the brewery "outlet"
T - some astringency, toasted flavors, a little malty sweetness. Not the clean soft roundness you would expect from a kolsch. Has more of a dortmunder quality in the taste - a little grainy.
M - mouthfeel is moderate, with very little carbonic bite. Not as attentuated as expected.
D - overall very drinkable beer. Would make a good session beer, but not particularly representative of the style. Overall a good beer, if not a good kolsch.
★
922 characters
2.68
/5
rDev
-26.2%
look: 3 | smell: 2.5 | taste: 2.5 | feel: 3 | overall: 3
Pours a very bright gold. Smells of citrus and very mild hops right off the bat. Small head quickly faded. Flavor starts small and stays there. It does have an aftertaste that reminds you that it is a light European style of beer. Does not rank as highly as even some homebrew Kolsch's that I have had. Would not buy again.
★
323 characters
4
/5
rDev
+10.2%
look: 4 | smell: 4 | taste: 4 | feel: 4 | overall: 4
A hazy golden color pour witn a small foamy white cap , quickly fading leaving some jagged lace , medium to high carbonation. Aroma is of dry pale malts with floral and fruit notes , and a hint of spicy hops . Flavor is of biscuty malt , lemonpepper , hops , spice and apple type yeast esters , light body with a crisp clean mouthfeel and dry finish . Very drinkable and would have been much better on a hot summer day . A nice beer .
★
434 characters
3.03
/5
rDev
-16.5%
look: 3.5 | smell: 3 | taste: 3 | feel: 3 | overall: 3
Honeycomb gold with an impressive amount of swirling yeast. Despite being small, the ivory colored cap has an attractive creaminess that results in acceptable persistence. Unfortunately, very little lace makes it to the glass.
The nose is no great shakes since neither malt nor hops stands out. Kolsch-Style beer smells like untoasted barley with a whiff of noble hoppiness. Kolsches aren't usually blockbusters from an olfactory standpoint, but the above score still stands.
Round Barn's version is decent enough. Like the nose, however, there isn't much in the way of personality. It's all very simple and straightforward... and boring. Granted, this might be more appealing beer on a hot July day (instead of a cold December morning).
Pale and/or pilsner malt provides a light biscuity sweetness, which is perfectly appropriate. Other flavors include a hint of lemon and a very mild grassiness. Something else is needed for this offering to rise above the merely mediocre.
The mouthfeel is on the light side of light-medium and has carbonation that is both too scarce and too harsh. Not the greatest of combinations.
If I'm allowed to extrapolate after drinking and reviewing four Round Barn brews, it looks like they produce beer that is anywhere from average to slightly above average. Kolsch-Style Beer is clearly the former. The next time I make a swing up into Michigan, this one won't be on my 'must buy' list.
★
1,424 characters

4.35
/5
rDev
+19.8%
look: 4 | smell: 4 | taste: 4.5 | feel: 4.5 | overall: 4.5
Poured from a corked and capped 750ml bottle into a 20oz imperial pint glass. Thanks to HeatherAnn for the assist!
A: Pours a hazy, pale straw color sporting some active carbonation and a bit of suspended sediment. Covering this is a creamy, 1 1/2 finger, bright white head that leaves no lace behind.
S: Aromas of biscuits and lightly toasted bread that blend nicely with lemon-y noble hops. The yeast, malt, and hop aromas compliment each other nicely.
T: Crisp toasty malt and biscuit with an excellent citrus/noble hop flavor profile. Also noticed flavors of pear, green apple, and white grape. Not terribly complex, but incredibly well executed.
M: Pretty bright with a welcome creamy maltiness. Crisply toasted malt and lightly bitter hops wash over my tongue with a white pepper spicyness.
D: Such an excellent example of the style! Criminal drinkability. The Moersch family needs to push their Round Barn Brewery beers a little more. Every one that I've had has been excellent!
★
1,000 characters
Kölsch-Style Beer from Round Barn Brewery
83
out of
100
based on
12
ratings.