Dismiss Notice
Dismiss Notice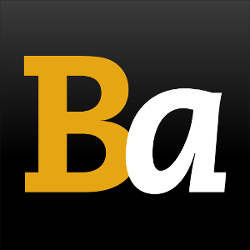 Join Our Email List →
And we'll send you the latest updates and offers from BeerAdvocate, because knowing is half the battle.
Dismiss Notice
Founders Black IPA
- Founders Brewing Company
Reviews: 9 | Hads: 99

3.11
/5
rDev
-20.7%
look: 4 | smell: 3 | taste: 3 | feel: 3.5 | overall: 3
A black beer is worth drinking!!! This intense black IPA pours a thick head. It is a nice change from the typical light colour IPA's out there, and makes me want to drink dark IPA's, since I do not like a hop ridden beer. The taste is grapefruity and hoppy, yet, becomes sweet and smooth at the finish. I'd do this one again, but I would call it a favourite.
★
358 characters

3.51
/5
rDev
-10.5%
look: 4 | smell: 3 | taste: 4 | feel: 3.5 | overall: 3
Poured from the tap at the brewery yesterday during my visit there into a clean, clear pint glass.
A Some dark brown light comes through in front of direct light for this otherwise dark, black body of a beer with minimal head. Foreboding and interesting. 4.0
S Minimal hops to the nose, not much else after repeated sniffs. 3.0
T Tastes like a basic IPA really, not as well balanced as I found Centennial IPA to be, more hop centric and without any dark roast notes. There were some medium roast malt tastes, not too much like a dark amber beer. Taste is interesting, challenging. 4.0
M Thinner than the look suggests. I really like the feel but it is much thinner than this dark ale looks like it would likely be. 3.5
D Drinkability is o.k. but I found it to be a bit too bitter to be a session beer. 3.0
★
811 characters
3.74
/5
rDev
-4.6%
look: 4 | smell: 3.75 | taste: 3.75 | feel: 3.5 | overall: 3.75
Bottled 12/12/14
Pours an effervescent mahogany with 2 fingers of fluffed up tan head. Good head retention & lacing
S: Roasty, some wet & charred grain, a little carob, a little dark fruit as well as this warms
T: Follows the nose, a little charred grain & peppery spice up front. More of the same as this warms, a little grassiness. Finishes roasty, dry, with a some charred grain, & a little bitter chocolate
MF: Medium bodied, firm carbonation; perhaps too firm, pretty good balance
Drinks very easy, but no new ground plowed here, decent but not buying again
★
574 characters
3.85
/5
rDev
-1.8%
look: 3.75 | smell: 3.75 | taste: 4 | feel: 3.75 | overall: 3.75
A - Black body with dark brown edges. 2 fingers of dark khaki foam on top.
S - Roasted malts, pungent green hops, pine needles, hints of coffee.
T - Follows the nose with roasted barley, bittering green hops upfront, pine resin, notes of coffee, the roasted malts provide some sweetness but there is a dryness spicyness that keeps it in check. Finishes dry and bitter.
M - Medium full mouthfeel, creamy carbonation, dry finish.
The roast is not heavy and the hops are the main focus. Good mouthfeel with some spicy character. Good stuff.
★
553 characters
3.91
/5
rDev
-0.3%
look: 4 | smell: 3 | taste: 4.5 | feel: 3.5 | overall: 4
I had it at the brewery last week and took good notes.
It had a minimal head and the the color was dark brown, not quite as dark as I'd expect. Overall interesting in appearance.
Not as much hops in the nose as I was expecting.
Even thought the bitterness of the hops could have been balanced better, I enjoyed the beer. It is interesting and unique.
The dark color tricked my mind into thinking it would have a bigger mouth feel, but I should know better. I really enjoyed the feel, and it is a nice beer.
It is a little bitter and could have more balance, but overall I really enjoyed this beer!
★
603 characters
4
/5
rDev
+2%
look: 4 | smell: 4 | taste: 4 | feel: 4 | overall: 4
Served at the Founders Brewpub: 9/28.
This is an interesting style. Pours midnight black, with a minimal amount of tan head. The nose offers a roasty malt presence, and a bit of piney hop presence as well. Mouthfeel is lighter than the look of the beer: on the lighter side of medium. The taste follows the nose: roasted, coffee malts up front with a piney hop finish. The balance is tipperd toward the malty side.
Overall, a nice beer that offers a twist on traditional styles.
★
480 characters
4.1
/5
rDev
+4.6%
look: 4 | smell: 4 | taste: 4 | feel: 4 | overall: 4.5
On tap at Founders. A very dark brown to almost black body with a nice frothy brown head that left some spotty lacing.Aroma of almost charred grain,pine,spicy hops,spicy rye grain type notes.Flavor is very balanced and in tune with the aroma just nice complex notes of smoke,licorice, resin, coffee, not too dry or bitter or sweet just balance, medium to light body crisp lingering finish, Very Drinkable very complex without going over the top anywhere and Ultra good.
★
469 characters

4.2
/5
rDev
+7.1%
look: 4 | smell: 4 | taste: 4.5 | feel: 4 | overall: 4
On tap at Founders Taproom 10/2
Pours pitch black with a minimal tan head. Aroma is of balanced citrus and pine notes with subtle roastyness. Taste follows the nose quite closely. A very balanced black IPA with good bitterness up front and the right amount of roasted malt. The hop profile seems extremely similar to the Centennial IPA, which is a good thing. Overall a very enjoyable black IPA.
★
396 characters

4.43
/5
rDev
+13%
look: 4.5 | smell: 4 | taste: 4.5 | feel: 5 | overall: 4.5
Yes I know this shows as a "Retired" beer, and I show that it's on tap. I got to enjoy this beer at the 2012 Founders "Black Party". What a GREAT beer! I am such a hop head first and Stout lover second that the mix of both just makes me LOVE this beer!
This beer pours as dark as any stout out there, no light shines through. Had a thin head by the time it got to me, but continued to leave a nice lacing on the way down the mug.
The nice bitterness hits you right at the first taste! Carbonation is king, and this didn't disappoint. The mouthfeel was fantastic!
So sad that this is a retired beer and who knows how long before I can taste it again. Luckily it was still on tap the Wed after the Black Party...
★
710 characters
Founders Black IPA from Founders Brewing Company
-
out of
100
based on
9
ratings.