Dismiss Notice
Get 12 monthly issues of BeerAdvocate magazine and save $5 when you select "auto-renew."

Subscribe now →
Dismiss Notice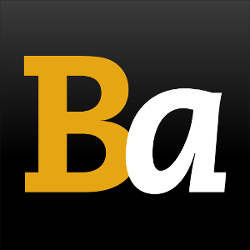 Join our email list →

And we'll send you the latest updates and offers from BeerAdvocate, because knowing is half the battle.
Salitos Tequila
- Paderborner Isenbeck Brauerei Haus Cramer GmbH & Co. KG
| | |
| --- | --- |
| Educational use only; do not reuse. | |
Reviews: 6 | Hads: 14
Reviews by jazzyjeff13:

2.1
/5
rDev
-18.9%
look: 2.75 | smell: 2 | taste: 2 | feel: 2.5 | overall: 2
A 275ml clear glass bottle with a BB of May 2013. ABV is stated as 5.2%. Acquired from a B&M store a little while back for a low, low price. The label says that it contains 42% beer and 58% soft drink, so it's really a beer-infused soda. A contender for the Desperados market share....
Poured into a tulip pint glass. A clear golden colour with light carbonation. Forms a small head of white foam that dissipates rapidly. Aroma of sweet lime juice and sugar. Some faint undertones of light malt and stewed veggies. Not terribly beer-like, but that's to be expected.
Tastes of sugary lime-flavoured soda with a hint of light beer. Very sweet, with some faint malt and stewed leaves/veg in the background. No bitterness to speak of. Mouthfeel is light and watery, with prickly carbonation and a weak, insubstantial body. Slightly dry, with an aftertaste of sweet lime soda and a hint of stewed leaves.
This is a pretty shitty 'beer'. Excessively sweet and sugary, with only the faintest semblance of a lager. Poor body and mouthfeel. The only beer notes that you get are undesireable. All said, it's rubbish and best avoided - leave it for the kids who don't know any better.
★
1,176 characters
More User Reviews:
4.42
/5
rDev
+70.7%
look: 4.75 | smell: 4.5 | taste: 4.25 | feel: 4.5 | overall: 4.5
A sweet tasting beer with a strong flavor of tequila.
53 characters
1.86
/5
rDev
-28.2%
look: 3 | smell: 2 | taste: 1.5 | feel: 2 | overall: 2
Nose flavored with lime (perhaps simply because the citrus is served planted in the neck), body very close to the Desperados, in other words, far from being good. It looks like a mix between a successful small sub-quality beer at the edge of the insipid and an alcohol-based pop unconvincing tequila and lemon and citrus. This gives the impression of a cooler drink slightly more alcohol because once again, despite the ABV, the alcohol does not feel at all.
★
458 characters

2.8
/5
rDev
+8.1%
look: 2.5 | smell: 2.5 | taste: 3 | feel: 2.5 | overall: 3
Another beer mix, and as with all the others this isn't anything special. A clean glass bottle of 330 ml. I poured some in a small glass just to witness the head and the rest drunk from the bottle. Colour as one can easily see from the transparent glass bottle is golden yellow. A thin white head which left me very fast, and so did the bubbles who were at first present.
Now, on my bottle says that this is 58% beer and 42% soft drink, but it doesn't say anything about tequila, at least not in english or dutch. In other languages it mentions something about tequila, but I can't really get it. Anyhow, I personally don't smell any tequila, which is a good thing, I smell though a strong lime aroma. Well, that sums it up.
Taste is sort of sweet at first, but the aftertaste is mostly sour from the citrus.
Heavily carbonated and with a light body.
Not so much different than the other tequila flavored beers out there, maybe it's nice out in the sun, drinking it on a beach bar.
★
982 characters

2.74
/5
rDev
+5.8%
look: 1.5 | smell: 2.5 | taste: 3 | feel: 2.5 | overall: 3
5.90% ABV confirmed. Bottle served into a Guinness pint glass in Ibiza, Spain. Reviewed from notes taken in April 2011.
A: Pours a two finger head of laughable retention. Very pathetic. Thickness is awful as well. I attribute this to the above average ABV. Colour is a dark yellow; transparent. I'm hoping this is as good as Desperados, but I doubt it. Bottle has a twist off cap and a bottom-seated bottle opener; quite convenient. I don't know that I've ever seen that before and I've had one or two bottled beers in my time.
Sm: Tequila, lime, barley, crappy malt.
T: Fake tequila and lime form the ersatz body. Lacks the dirty malt I expected from the aroma. Hardly complex. Reeks of shite extract ersatz crap ingredients. Finish is a crisp citrus lime ester flavour. Simple, but not effective for what they're going for.
Mf: Light, coarse enough, but too quick across the palate. It ought to be a bit dryer to linger on the palate a bit. Doesn't quite complement the flavour.
Dr: Too expensive - at least as an import in Ibiza. It's decent though, and one of the better beers available on Ibiza (though that isn't saying much). Hides its ABV well.
C
★
1,165 characters

2.5
/5
rDev
-3.5%
look: 2.5 | smell: 2.5 | taste: 2.5 | feel: 2.5 | overall: 2.5
2.62
/5
rDev
+1.2%
look: 2 | smell: 2.5 | taste: 2.5 | feel: 2 | overall: 3.5
330ml clear bottle
First of all, this is basically a pale lager with a shot of tequilla and a hint of lime
Pours with a fizzy yellow body, little head or lacing
Smell, citrus, artificial lemon and lime hints, also a hint of the tequilla coming through
Taste is quite sweet, bit of a kick from the tequilla and bitterness from the lime but its all let down by the very poor quality of the beer in the first place
Not something I can see myself trying again, although the bottle opener in the base of the bottle is a neat feature
★
542 characters

3.5
/5
rDev
+35.1%
look: 3.5 | smell: 3.5 | taste: 3.5 | feel: 3.5 | overall: 3.5

4.1
/5
rDev
+58.3%
look: 3.5 | smell: 4 | taste: 4.5 | feel: 3.75 | overall: 3.75
Taste is really good, but it does not taste like an actual beer. 3,75/5, would get drunk with this.
99 characters
2.48
/5
rDev
-4.2%
look: 2.75 | smell: 2.25 | taste: 2.5 | feel: 2.75 | overall: 2.5
2.33
/5
rDev
-10%
look: 2.5 | smell: 2 | taste: 2.5 | feel: 2 | overall: 2.5
My friend from texas came to visit, and brought one of these for me. I had never heard of it, but I'm always down with trying a new and interesting sounding beer. This beer poured a transparent pale yellow, and it had just a little bit of head on it. The head left just a little bit of lacing on the glass. It smelled like a lager, but also had all the notes of tequila without the strong alcohol smell. There was also a citrus smell to it. It tasted like a lager mixed with non-alcoholic tequila, and a dash of lemon lime flavoring. It really wasn't too bad, but the sweetness was a little much after a few drinks. It has a medium body with okay carbonation. It starts to feel a little thicker as it warms up a little. The drinkability was okay. It was pretty easy going the first few rinks, but the sweetness just got to be a little much. I don't know how many of these I could drink in a row. I probably won't get the chance to try this one again, but if I was in the right mood and looking for something different, I would consider drinking another one of these.
★
1,066 characters
Salitos Tequila from Paderborner Isenbeck Brauerei Haus Cramer GmbH & Co. KG
-
out of
100
based on
6
ratings.