Dismiss Notice
Dismiss Notice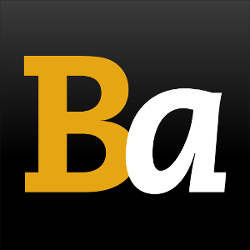 Join Our Email List →
And we'll send you the latest updates and offers from BeerAdvocate, because knowing is half the battle.
Dismiss Notice
Liquor World
Reviews: 10 | Visits: 14
Reviews by MilwaukeeCrusher:
4.2
/5
rDev
+2.9%
vibe: 4.5 | quality: 4 | service: 5 | selection: 3.5
It was nice this place had an extensive singles selection, although for some reason it did not include much within this multi-state area (-1 point). I had wanted to find some Oklahoma, Kansas, Arkansas, and southern Missouri beer, only to find Tallgrass in 4 packs and Diamond Bear in 6 packs.
Otherwise it was a quality store for the region and a few surprises as well, as I saw a few Wisconsin beers and some Pale Horse stuff from Washington. In truth this place exceeded my expections, as I have not heard much about a craft beer scene in Arkansas. If you're in the area and want to try some below the radar stuff like Diamond Bear, it is definitely worth the stop.
★
669 characters
More User Reviews:

4.82
/5
rDev
+18.1%
vibe: 4.75 | quality: 4.75 | service: 5 | selection: 4.75
The gent who checked us out was super nice, helped us find some AR and nearby beers, helped us to the car, and was just a friendly dude. Top notch!
147 characters
4.52
/5
rDev
+10.8%
vibe: 4 | quality: 4.75 | service: 4.5 | selection: 4.5


4.7
/5
rDev
+15.2%
vibe: 5 | quality: 4.5 | service: 5 | selection: 4.5
I was driving through Fayetteville on business, so I checked BA to find the best liquor store in town. This is definitely it!
When I first got to the store, I got my cart and went to the coolers in the back of the store. I picked out 3-4 beers that I wanted to try, plus a six pack. Initially I was a little bit disappointed in the selection. Then I realized that they had two HUGE shelves full of craft and imports a few isles down! I went to town and bought many more beers. One of the coolest things is the number of single bottles they have for sale. I assembled 3 six packs full of beers not available in my area. Due to absurd Arkansas law they have to sell them as assembled six packs, instead of just singles, but that was ok by me as I was easily able to find 18 I wanted.
The manager was super helpful and friendly, as were the rest of the staff. I will certainly be back next time I am in town!
★
907 characters

4.05
/5
rDev
-0.7%
Being from Cinci I was so excited by the Boulevard/NB brews that I would finally get to try thanks to this place. They had all of the Smokestack Series (except BBQ, which was the reason I drove 2 hrs round trip from Eureka Springs) INCLUDING Saison-Brett, NB including current of Lips Of Faith (La Folie, Transatlantique Kreik, Le Fleur Missuer, Bier de Mars), lots of Belgians and other imports. The prices are the cheapest in the area barring fire sales. The staff was more or less invisible, couldn't help me read the date code on some Sam Smith stuff, but I wasn't holding my breath on that. The beers were all within best by dates, and they are kept well away from the windows. They even had some ratebeer score cards on the shelf (suck on that BA!).
★
755 characters
4.11
/5
rDev
+0.7%
vibe: 4 | quality: 3.5 | service: 4.25 | selection: 4.75
Bumped the quality score down a bit, ran into some clunkers my last visit
This is a pretty big store with a good selection of brews for the area. Not gonna confuse this with Colorado, but pretty good selection for this area IMO
Very organized & user friendly lay out
All the brews I've drank from here were in good shape
Friendly & helpful service on my 1st visit
I'm sure they carry most beers available in-state. Highlights: La Folie, Jolly Pumpkin, Boulevard (Some of their special releases (no saison brett though), & some Goose Island. They had somewhere around 60-80 beers in the build your own sixer section.
Prices seemed pretty reasonable. Next time I'm in town, I will hit these guys again!
★
706 characters
4.5
/5
rDev
+10.3%
This place is the only liquor store that i go to in town. It has a HUGE selection of wine, liquor, and beer. They have a huge refrigerator that has a pretty wide range of beer. They have an isle specifically for building your own six pack. The shelves are stocked with individually priced brews and empty 6 pack boxes to fill.
The staff are super nice, definitely knowledgeable about what they have. And if you get a lot of stuff, they'll help you carry it to your car.
Some of the beers are super expensive, but worth it considering that it's the only place in town where most of what they have is available.
It's kinda like walking into a walmart or target, except the only thing you'll find on the shelves is alcohol..
★
725 characters
3.55
/5
rDev
-13%
Stopped in with low expectations knowing that Arkansas did not have great access to that many specialty beers. They have lots and lots of wine. The beer was in coolers and at room temp. sorted by imports and craft/micro.
They had Boulevard Smokestack seriers (DIPA, Tripple, Quad, and Saison) as well as New Belgium La Follie (08). I picked up the DIPA and a couple of the La Follies.
They had a bunch of singles with prices but when I tried to buy one, the cashier told me they were only available for purchase in quantities of 6.
★
535 characters
4.15
/5
rDev
+1.7%
I couldn't believe that this was the only BeerFly worthy place in Fayetteville...until I went there and investigated for myself. Out of six places I scouted out, only Liquor Mart and Wine Shop at 2100 N College Ave was in that category. But if you're on College Ave. anyway, you might as well go to the superior Liquor World. But I digress...
A nice selection of cold and room temp beer, both domestic micros and imports. The list below posted by ARKANSASstate is pretty exhaustive (although I couldn't find any La Folie damn it!) as far of the selection goes. Also Diamond Bear and Boulevard Brewing as I can recall. Singles galore available to mix and match which always makes me happy. Some glassware for sale as well.
Service was friendly and good. All beers I picked up were within freshness date and looked to be well rotated. Score is based in relation to the typical beer store in western Arkansas, which is pretty abysmal. Pretty good place in its own right though.
★
980 characters
4
/5
rDev
-2%
Even though Liquor World doesn't promote themselves as a beer store they carry a good selection at good prices. Outside of many chilled examples they also have a warm storage selection that consists of many beers imported by Merchant du Vin among others. They keep up with seasonal offerings from breweries, among those: Anchor, Pete's, Sierra Nevada and the Boston Brewing Company. They've also had some limited releases from the New Belgium brewery.
The staff seems to really pay attention to beer purchases and order accordingly although I believe some breweries are limited by distribution. The downside of that is there doesn't seem to be many beers carried there that aren't fairly common across the country with the exception of the brews from the Diamond Bear brewery in Little Rock.
I can only imagine the selection and diversity will improve as the area grows. Worth the stop if you're in the area and definitely the place to go if you live here.
★
962 characters

3.45
/5
rDev
-15.4%
Liquor World has one of the best selections of beer that I've found in the state. However, the quality of the beverages is usually at the hands of the distributors who IMO don't do an adequate job of rotation, so you'll often find beers "past their prime." LW has a huge walk-in cooler for beer storage, but unfortunately it's mostly devoted to BMC. However, they are happy to special order microbrew kegs if they're available and often carry some popular 1/4BBL's (e.g. New Belgium Fat Tire, Diamond Bear APA) in stock. Last time I visited, I p/u a case of New Belgium La Folie that was special ordered for me. A recommended stop if you find yourself in need of a decent beer.
CHEERS! Beertracker
★
698 characters
4
/5
rDev
-2%
Liquor World is a fine establishment when compared to other liquor stores in Arkansas. They really market themselves as a wine enthusiast's shop, but they don't forget about the BA's. They have a pretty large selection on the cold storage shelves, but they carry WAY too many malternatives which takes up precious space. They also have a really good warm storage section where they keep a descent amount of Belgian's and German imports. They don't have any Stone, Dogfishhead, or Victory. But that is no fault of there own as Arkansas distribution is very limited.
But I would definetly suggest Liquor World to anyone in Fayetteville because they have the best selection and they are usually about $0.30 - $1.50 cheaper on everything.
Beer list: (not exhaustive, but just off the top of my head)
All macrocrap, mexicrap, importcrap
Rogue- Brutal Bitter, Chocolate St, Hazelnut, Morimoto, American, St.
Rogue, Santa Reserve, the XS series
New Belgium- pretty much everything but no more La Folie
Sierra Nevada- everything(including seasonals)
Anchor- everything(including Old Foghorn)
Goose Island- Honker ale, IPA
Pyramid- pretty much everything
Shiner-hefe, blonde, bock, etc
Sam Adams- lager, ale, seasonals
Guiness, Bass, Harps, Newcastle, Tilburg, Murphy's, etc
Mackelson XXX
Paulaner Salvador
Celebrator
Chimay
Spatan- Oktorberfest, Optimator, etc..
Kwak
Avery lineup
Abita lineup
Farmhouse lineup
Spanish Peaks line up
Breckenridge lineup
and more...
many more that I just can't think of
★
1,526 characters
Liquor World in Fayetteville, AR
91
out of
100
based on
10
ratings.