Dismiss Notice
Get 12 monthly issues of BeerAdvocate magazine and save $5 when you select "auto-renew."

Subscribe now →
Dismiss Notice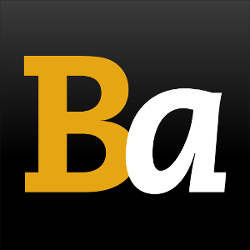 Join our email list →

And we'll send you the latest updates and offers from BeerAdvocate, because knowing is half the battle.
Taco Mac Sports Grill
BA SCORE


-




no score




Reviews:

9


Visits:
Avg:

3.7


pDev:

n/a



Taps: 100
Bottles: 175
Cask: N

[ Bar, Eatery ]

600 Chastain Rd
Ste 310
Kennesaw, Georgia, 30144-3046
United States
phone: (770) 874-7781 | map
tacomac.com

Notes:
Place added by: BeerAdvocate on 09-11-2005

No notes at this time.
Reviews: 9 | Visits: 14
Reviews by ChainGangGuy:
3.73
/5
rDev
+0.8%
vibe: 3 | quality: 4 | service: 3.5 | selection: 4 | food: 3.5
Ah, Chastaino Mac. One of the newer Taco Mac locations, the inner decor is a distinct cut above the older joints, but it still essentially boils down to: booths, bar, ONE THOUSAND televisions. Plus, this particular locale has a decent-sized patio, if that's your thing, but being a BIG FAN of air conditioning, you'll usually find me hunkered down at the bar.
The food is pretty tasty, plentiful, and reasonably priced for bar grub. Typically, I go for their Turkey and Swiss Panini or Havana Cuban.
The service, as is true for any bar, ranges from adequate to proficient. This is another reason for sitting at the bar, as it expedites the bar-getting process, plus the bar staff is usually a bit more knowledgeable, beerwise, as they spend their shifts stationed right next to the taps and coolers. I find their draft prices to be wholly acceptable and cannot remember a single time I balked at the bill, though their prices on large-sized, imported bottled beer can be a bit high. Now, I'd wager their bread and butter is the sale of macros, the Budmilloors stuff, and in catering to that particular crowd they serve their beers in extremely frozen glasses, so be sure to ask the staff for a non-chilled glass.
The parking situation, while no fault of the establishment, can be a bit tight and awkward at this venue, as, in my opinion, there just aren't quite enough parking spots to fully serve the shopping area this Taco Mac is located in, so keep that in mind.
Overall, it doesn't display the grace, finesse, and the rich experience that a trip to the Brick Store Pub can provide, but, for those of us facing long drives to Decatur, a Taco Mac, with their many locations, will do in a pinch (especially as this Taco Mac is 0.9 miles from my place).
★
1,761 characters
More User Reviews:
4.25
/5
rDev
+14.9%
vibe: 4.25 | quality: 4.25 | service: 4.25 | selection: 4.25 | food: 4.25
4.6
/5
rDev
+24.3%
vibe: 4 | quality: 4.5 | service: 4.75 | selection: 4.75 | food: 4.75
I go here quite often. And, yes, I'm that guy who finds the beers they don't have.. But I always find something I can enjoy. The food is great and Anesha is the best server ever..!
About a month ago, I reached the coveted 'Bachelor' stage. I finally get the 20oz beer! My group of drinking friends, The Beer Club, says when they reach the magic number of 125, they will drink what they like and not try different beers. I will continue to try new beers. It has been a great experience trying all of the different beers out there.
★
530 characters

3.85
/5
rDev
+4.1%
vibe: 3.5 | quality: 4.5 | service: 3 | selection: 4 | food: 4
Have many options, but are they in stock? Not when I go...
58 characters

5
/5
rDev
+35.1%
vibe: 5 | quality: 5 | service: 5 | selection: 5 | food: 5
I go to this Taco Mac all the time, when I'm down in Kennesaw for school. I love the place because of the atmosphere, and because of the people that I meet in there. The atmosphere is mostly a sports bar, as there are tons of TVs, with most of them on sports. It is a particular favorite place of mine to go watch European soccer matches in the afternoons.
The selection is great, with 100 beers on draft, and another 200+ in bottles. The best part is, the selection is always rotating, so you can always try something different and introduce yourself to new beers.
The service is pretty good, and most of the servers know their stuff on the beer, and the bartenders definitely know their stuff and are very helpful.
The food is absolutely delicious, as I haven't had anything there that I didn't like, but my favorites are the burgers and the hot wings.
★
857 characters

4.2
/5
rDev
+13.5%
vibe: 4 | quality: 4 | service: 4.5 | selection: 4.5 | food: 3.5
Taco Mac Kennesaw has been a hangout of mine since it opened. I really like the fact that it has several individuals who take the time to find out what is going on in the craft beer world. I love the fact that they usually do a great job keeping up with what is in stock, and what is going, gone and coming soon. I've spoken with Matt, the beer manager, on several occasions and he always has a few minutes to tell me what's coming down the pipe at TM.
My favorite TM Kennesaw visit was when Tomme Arthur from Port/Lost Abbey came in to introduce his wares to everybody in GA. He even brought a case of Angel's Share and Cuvee de Tomme and sold it at cost. It was great to hear what he had to say about why he brews and what it means to him. While TM Kennesaw is no "The Fred" Bar, I enjoy my experience there almost every time, and there is always something different to try. The food is above par, and everything is a little pricey, but I understand paying a little extra for the TM name and all that comes along with it.
★
1,024 characters
3.9
/5
rDev
+5.4%
vibe: 3.5 | quality: 4 | service: 3.5 | selection: 4.5 | food: 3.5
I've been to this location a good number of times now, so time to review it.
It's Taco Mac, so, basically youre standard sports bar. Atmosphere is standard: lots of tvs, large tables/lots of seating, sports apparel, beer advertisements.
Beer list is gigantic. I'm from Birmingham and thought "On Tap" had a big beer list back in the day, but this place is crazy. Mostly made up of stuff that most BAs would call standard, but in a country dominated by BMC, there list is impressive. As standard as some of their beers may seem, I go there and am always able to get something I've never seen on tap anywhere else in Atlanta: Cali-Belgique, SN Bigfoot, Rogue seasonals just to name a few. I was impressed to see they have a vintage on the SN Bigfoot.
Beer is reasonably priced. SN Bigfoot on draft, $4.75 (for a 10 oz? maybe a 7, don't remember).
Food is pretty good for sports bar food. Tacos aren't mexican tacos, but they're good. Sandwiches are good, salads are good. Today I had the Shrimp and Avocado salad and it was pretty tasty for $8.
It's a great place for BAs and non-BAs to grab some brews, some tasty food, and be loud.
★
1,139 characters
3.85
/5
rDev
+4.1%
vibe: 3.5 | quality: 4 | service: 4 | selection: 4 | food: 3
Visited for the first time on 1.15.09, almost missed the turn in the first time since its more or less hidden in a strip mall
Nice looking, newer place. A lot more pleasing aesthetically than the older generation of Taco Macs. The bar seemed a bit small considering the size of the dining hall, but there were still about 100 taps and lot of cooler space for bottles.
This location has definitely benefited from TM's recent efforts to boost their craft offerings. Yeah, there were still probably 30-40 taps devoted to crap, but that still leaves a lot of room for good stuff. Lots of good domestics from Allagash (I ordered the Grand Cru), Stone, Victory, and of course local favs from Sweetwater (all out of the Creeper though, sorry) and Terrapin. Not much interesting in the way of Euro imports, but the bottle list was nearly as good as the Metropolis location downtown. I ended up going to the coolers three times - $12.50 for a Schlenkerla rauch (OUCH!!), $11.50 for a Duchesse (OUCH again!) and a tall boy of Schlitz (don't ask)
Since I was in the mood for a rauch, I went with the Hickory burger - not bad, I have never been a huge fan of TM food, and this was something I had never had before. It was a nice match and priced considerably cheaper than the beer. Speaking of - not only did my server know what I was ordering to drink, but she had actually tried it, and was amazed that I actually liked the smokiness. At least the servers are getting better, as about the only thing you could get out of them in the past would be what color the beer was (and that would be a very generic "light" or "dark" at best)
No freshness quality in the beers. My Duchesse had expired, but it was fine of course. The good beer seemed to turn over a bit better, though its about time these places should be out of the Big Hoppy Monster.. pricing on the bottles is getting a bit outrageous, and the drafts seem to be creeping a bit higher. I think the pricier craft beer may be able to turn over better if some of the drafts weren't approaching $10.
All in all, Kennesaw is the home of one of the better Taco Macs. Its great to see the improvements the company has made over the past couple years. I wish they had one like this on the west side of town.
★
2,252 characters
3.85
/5
rDev
+4.1%
vibe: 3 | quality: 4 | service: 4 | selection: 4 | food: 3.5
Stopped by the new location last week. (New to me, not sure how long they have been there.)
We found a place to park right behind the restaurant. Parking is somewhat limited in her because of the other businesses sharing the lot.
There were a lot of people waiting outside when we got to the front door. I was worried we would be waiting a while. We were told about a 10 minute wait for two people. We got out pager and went to the bar to wait.
Chatted a bit with a bartender. The bartenders definitely seemed more knowledgeable here than at the Decatur location. If you're on the north west side of Atlanta, you're not going to find a better selection at a restaurant.
We got seated after about 10 minutes at the bar. I noticed there were a lot of kids there this night. We were there pretty early though, so maybe it's more "grown up" later in the evening.
The food was typical bar food. It's nothing Gordon Ramsey is going to rave about, but it isn't horrible.
Prices for bottles were about 2 to 3 times what you would pay at the package store. Typical mark up for wine at a restaurant, so I guess it is typical for beer as well.
Our waitress was training a new waiter. He was still learning but had a good attitude and seemed eager to take it all in. The waitress seemed knowledgeable. Her favorite: Young's Double Chocolate Stout.
I'm not big on sports bars. I would have been happier if the numerous flat screens were tuned to news channels.
Overall, it's a good place. I'll be going back.
★
1,506 characters
3.18
/5
rDev
-14.1%
vibe: 3 | quality: 3 | service: 3 | selection: 3.5 | food: 3.5
Much like every other Taco Mac. This one has only been open at this location for approximately five months after moving from across the street, yet they are already refinishing the floors which means early closings. Decent selection, yet don't expect them to have everything on the menu; just about every time I go in they are missing at least one of my requests. Other than that it's a normal sports bar with better than average food. If you get to know the staff you can get some nice service and help with selecting, but if you're just an occasional visitor they won't pay much attention to you. The location is convenient for students of Kennesaw State University, which is why it continues to receive a strong and steady business.
★
735 characters
3.63
/5
rDev
-1.9%
vibe: 3.5 | quality: 3.5 | service: 3.5 | selection: 4 | food: 3.5
Updated: 6/2008
I just had my first visit since the move to Chastain Rd. and I have to give the place a little bump up with the score. The draft list has grown and is updated daily (they now have a list of kegs that are on their way out and a list of new kegs rady to be tapped). The bottle list is long and while not too adventurous, it's a pretty good list.
I talked briefly to the waiter about what was on tap and he was completely familiar with what beers were on tap and did not seem completely lost when discussing them. I'n bit saying you can geek out with the waitstaff at this place (ala Brick Store) but just a passing knowledge of the beer is a huge step forward for this location.
Not worth making a special trup for but it is easily accessible from I-75 and I-575. If you're in the area...
***
This particular Taco Mac suffers from what most of the Taco Macs suffer from as you head further north and west away from Atlanta: they become less and less beer focused and just a sport/wings place that happens to have a better selection than usual.
This particular location doesn't even have the number of taps as most and is a bit cramped and small. I mean, most Taco Macs at least have many huge screens to watch football on while this one has but a couple. Selection is a bit more pedestrian than other locations I've visited and they never have any of the special drafts from the locals like you see downtown or in Decatur. Service is fine and I like their wings. If nothing else I can always order some wings and a Sweetwater IPA and make my mouth happy. Probably the best available option if you are shopping in the Towncenter Mall area but other than that, don't make a special trip.
★
1,706 characters
Taco Mac Sports Grill in Kennesaw, GA
-
out of
100
based on
9
ratings.