Dismiss Notice
Dismiss Notice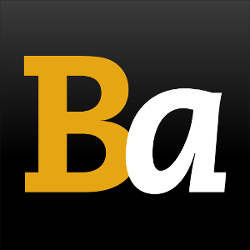 Join Our Email List →
And we'll send you the latest updates and offers from BeerAdvocate, because knowing is half the battle.
Dismiss Notice

Educational use only; do not reuse.

Brewed by:
Rinkuškiai
Lithuania

Style | ABV
Doppelbock | 9.70% ABV

Availability: Year-round

Notes & Commercial Description:
Beer added by: AltBock on 08-04-2013

No notes at this time.
Reviews: 13 | Hads: 46
2.5
/5
rDev
-15%
look: 2.5 | smell: 2.5 | taste: 2.5 | feel: 2.5 | overall: 2.5
Awesome label artwork. Pretty much the only reason I bought it. Was inexpensive as well.
The pour immediately has me concerned. Rather than the dark brown color of most doppelbocks this pours a hazy dark orange. My guess is this might be more of a maibock than a doppelbock. Very little head with very weak retention. Within a minute there is no head whatsoever not even a thin wisp. Zero lacing. Yikes.
Smell is sweet booze and some nuttiness. Not good.
Taste isn't surprising. Tons of booze; very hot not just on the finish but all the way through. Some nuttiness and fruitiness which barely makes its presence known in the face of the overwhelming alcohol. Little to no malt or hop character. Slightly creamy mouthfeel.
It'll get ya drunk. I'll be keeping the bottle as well so I can't totally hate it. But damn this is some rough stuff.
★
846 characters

3.03
/5
rDev
+3.1%
look: 3.5 | smell: 3 | taste: 3 | feel: 3 | overall: 3
Poured from a 500ML bottle into a pint glass at the World of Beer in Pooler, GA.
Aroma- An OK smell of grain, malt and alcohol
Appearance- Pours a clear garnet color with a small white head.
Taste- Not a bad taste but the creamy texture doesn't go with the flavor
Palate- A heavy bodied beer with medium carbonation and a creamy texture.
Overall- An average beer, The Frazetta inspired artwork on the label is pretty cool
★
421 characters

3.13
/5
rDev
+6.5%
look: 3.25 | smell: 3.25 | taste: 3 | feel: 3.5 | overall: 3
13 vintage.
Caramelly aroma, with notes of toffee and dates. There's a metallic character.
Flavor is sweet and tea-like, with a bitter finish. Not much malt character, at all. Like sugar water.
★
196 characters

3.24
/5
rDev
+10.2%
look: 3 | smell: 3.25 | taste: 3.25 | feel: 3.25 | overall: 3.25
Enjoyed from the bottle, this strong doppelbock pours a bright peach colored amber with a thin white head that quickly disappears to a thin white ring and light spotty lacing. Nose of apples, pears, peaches, sweet light malts, light bread, and heavy booze. Flavors follow the nose with sweet malts to the front and sides following a light peach brandy and crisp apple flavor followed by an abundance of strong alcohol flavors heavy with light grain on the aftertaste. Robust carbonation makes for a lively mouth feel for this strong sipper. As a doppelbock it is a decent strong blond doppel, as a standard doppel it misses the mark. While I like it the label should be a strong blonde doppel, ESPECIALLY with the buxom blond on the label.
★
744 characters

2.72
/5
rDev
-7.5%
look: 3.5 | smell: 2.75 | taste: 2.5 | feel: 3 | overall: 2.75
From a bottle, pours a hazy orange light brown color with a average looking amount of head.
The nose is malty, banana, barnyard straw, a little cereal grains and it reeks of booze. It smells super hot. The flavor is unbelievably sweet with lots of alcohol present. Flavors of bananas, candied sugar, a little fruit, pears.
This is a booze cruise in a bottle. Not terrible, but woah, sit back and don't drive.
★
416 characters
3.2
/5
rDev
+8.8%
look: 3.5 | smell: 3.5 | taste: 3 | feel: 3 | overall: 3.25
Poured from a 12 fl oz (355 ml) bottle into a tulip glass.
Gotta dig the label: A Dragon and a busty warrior blonde - That's HOT.
As for this Lithuanian doppelbock: An apple, peach and hints of gin (juniper berries) for the nose. The head is thick and substantial, but when it fades, it completely disappears, leaving a medium-heavy duty, refined brew with a menu of a butter rum and peach brandy. Strange finish: The Dragon Lady left a nice warm sensation in my belly but few of the notes I mentioned above came along for the ride - In fact, it was somewhat metallic and left the roof of my mouth with a waxy film feel and taste. Remember, at 9.7% alcohol content, Dragon Lady is a high octane beer, so watch yourself. A full-bodied drinking meal. Decent & doable.
★
767 characters

2.5
/5
rDev
-15%
My sole reason for picking up this beer is the amazingly awesome label. Other than that, this beer kind of sucks.
It's cheap and will get you drunk given the high alcohol content. But the overall flavor is lacking. It has this weird malty-chemical-sweetness. I've tasted similar flavors with high alcohol content beers, but the bad flavor leaves much to be desired.
★
372 characters
3.09
/5
rDev
+5.1%
look: 3 | smell: 3.25 | taste: 3 | feel: 3.25 | overall: 3
Light brown in color and somewhat hazy with almost no head at all. Plenty of dark malt in the aroma with a relatively clean lager smell. The flavor is more of alcohol than of the dark malt. There's a bit a buttery aftertaste. The mouth is a bit sticky and dry.
★
260 characters

2.67
/5
rDev
-9.2%
look: 3.5 | smell: 3.25 | taste: 2.5 | feel: 2.25 | overall: 2.25
well I am kind of drunk already so I will give this a go. Picked this up for 2.99 at Vintage Estate. Should have know better when they advertise the ABV on a swing tag in big bold letters this was going to be bad.
A - Well points for that it looks good a very clear ruby red color with a solid inch of opaque colored head that seems to stick around forever. For the rating I expected it to fizz out like a malt liquor.
S - Very mild cereal grains and some caramel malt. Doesn't have any offensive ethanol smells or skunky smells so I hope for the best.
T - Wow I never experienced a malt liquor with bock characters before! That's the best description I can muster other than alcohol soaked grains which I can fully agree it taste like. Ugh I may drain pour this.
M - Its somewhat tolerable medium body despite the huge ABV but the flavor is terrible,
Overall I poured out the last 8 ounces or so it truely is a terrible beer, one of the worst I had in a while. Please don't be tricked by the kick ass cover art and buy this it's terrible.
★
1,041 characters

2.67
/5
rDev
-9.2%
look: 3.5 | smell: 2.75 | taste: 2.5 | feel: 3 | overall: 2.5
This is a very clear light gold beer with a decent white head that quickly reduces to some lacing.
Not a lot for a smell, mainly malt and hay. Reminds me a bit of the smell of the hay in a barnyard.
There is flavor here, but that's about all. The main thing that comes to mind here is medicinal. Hard to describe, mainly just a funky artificial taste, not sure any natural ingredients went into this. Has a bit of an off flavor aftertaste as well.
Feel is ok.
Overall this qualifies more as an alcohol delivery device than an actual good beer. It seems that more effort went into the label than what the bottle contains. If you like the bottle, that is about the only reason to grab this one.
★
696 characters

2.87
/5
rDev
-2.4%
look: 3.25 | smell: 3 | taste: 2.75 | feel: 3 | overall: 2.75
Dragon Lady, bought more for the Heavy Metal like label that what beer it contains.
Clear golden colored beer with no real head formation.
Smells of toasted grain and some flowers. Scent of heather and that is about it. Nothing offends my sense of smell, but this isn't aromatic.
Taste...Braced for a Eastern European train wreck of a beer this is...a little sweet with a mild bitter finish. Not a bad flavor but, never going to be in the top 250 here.
Mouthfeel is decent.
Overall, OK Highly alcoholic beer. Wouldn't buy in mass quantities.
★
545 characters

1.12
/5
rDev
-61.9%
look: 1 | smell: 1.5 | taste: 1 | feel: 1 | overall: 1
I will give it to this brewery on marketing. They sure do know how to market a beer as bad as this one. They threw a scantily clad warrior woman on the bottle, reminiscent of heavy metal magazine, to distract from what is inside the bottle. Clever, scheming bastards...
I will just cut to the chase on this beverage so that I can spare you the sickening details. This beer tastes like the cheapest, over-carbonated "lager" with a shot of cheap vodka (rubbing alcohol?) mixed in.
Yet they had the audacity to label it a dopplebock. HA!
★
536 characters

3.02
/5
rDev
+2.7%
look: 3 | smell: 2.75 | taste: 3 | feel: 2.75 | overall: 3.5
16.9 oz bottle with one cool label. The label has a medieval scantly clad blond haired woman with a giant sword standing in front of a big ferrous dragon. A head shot of the lady with a bright gold border can be found on the neck of the bottle. The back label only has the mandatory US info, the importer's name, and a weird bottle code. My bottle was marked L.96935. There was also a bright red tag around the neck with the 9.7% ABV in big bold white numbers. Very cool label!
Since this beer was labeled a Doppelbock, I had no choice then to pour this beer into my Salvator Pilsner glass. Out of the bottle came a pale but not overly bad yellowish amber colored beer. The head of foam was pathetic. A faint maybe 1/4 of an inch white head of foam rose up and then in a blink of an eye, the head of foam was completely gone. It didn't even bother to leave a string of rings or a blot of lace. Since it left nothing behind, I doubted myself that I even saw a head of foam on this beer.
The smell was simply grainy with a faint whiff of caramel and alcohol in the background. Don't expect much in the nose. You can dig and dig and you'll only find are those aromas.
I hate to say this, but the taste had pretty much the same story as the aroma except that the taste had a lot more booze in it. The taste was primarily alcohol soaked grains. If you're tongue can pick it up, you'll find a subtle caramel sweetness after the grainy alcohol. Very boozy taste.
When you see this beer on the shelves, you'll think to yourself that the label is cool, but the beer will be bad. Well that last sentence describes this beer perfectly! You'll then see the low price for the beer. You might pick it up despite knowing that this beer is going to ruin your day. If you want a cheap beer with loads of alcohol in it, then by golly pick this beer up right away! If you don't like, you've only wasted $2-$3. That's the price of a pack of gum.
★
1,941 characters
Dragon Lady from Rinkuškiai
75
out of
100
based on
13
ratings.