Dismiss Notice
Get 12 monthly issues of BeerAdvocate magazine and save $5 when you select "auto-renew."

Subscribe now →
Dismiss Notice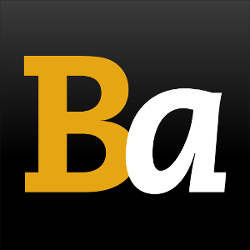 Join our email list →

And we'll send you the latest updates and offers from BeerAdvocate, because knowing is half the battle.
Penn Weizen
- Pennsylvania Brewing Company

Educational use only; do not reuse.

Brewed by:
Pennsylvania Brewing Company
Pennsylvania, United States | website

Style | ABV
Hefeweizen | 5.00% ABV

Availability: Year-round

Notes & Commercial Description:
Beer added by: SheepNutz on 03-06-2002

Authentic wheat beer, brewed in the Southern German tradition, won the Silver Medal in 1997 and the Gold Medal at the 2000 in Denver, Colorado. Penn Weizen is top-fermented, cask-conditioned, and very effervescent with a slight hint of tangy clove flavor.
Reviews: 234 | Hads: 365
3.08
/5
rDev
-20.6%
look: 3.5 | smell: 3 | taste: 3 | feel: 3.5 | overall: 3
A- nice head from the pour. lingered nicely. slightly cloudy gold.
S- yeasty and spicey. A little stanky smelling.
T- A little over filtered tasting. Left a metallic taste on my palate. Spiceyness and breadiness throughout.
M- A little lighter than expected.
O-Not horrible, but not that great. It's a shame that people say this brewery has gone down hill. From what others have noted these beers were incredible examples of traditional German styles.
★
456 characters
3.05
/5
rDev
-21.4%
look: 3 | smell: 3 | taste: 2.5 | feel: 4.5 | overall: 3.5
Beer pours a slightly cloudy yellow but not as cloudy as I would expect from Hefe....even when I get all the yeast out of the bottle. Large head as expected for a beer this carbonated.
Beer smells of citrus but I don't get much clove or banana smell.
The beer doesn't taste much like many Hefe's I've tried. There was no banana taste which I enjoy and was expecting. There was some pepper flavor but there is a sourness throughout which was unenjoyable. I purchased an entire case of this and am quite dissappointed. I thought I purchased a bad case in Lancaster, PA but I then purchased a single from a six pack shop in York and got a similar sour taste. If this beer can't travel across the state there is something wrong.
Mouthfeel was excellent with the perfect amount of carbonation for the style.
This beer would be very drinkable if it wasn't for the sour taste. With the sourness however I would say this is average. I'm not sure if this beer tastes better on draft but from a bottle I've had better.
★
1,020 characters
2.98
/5
rDev
-23.2%
look: 3 | smell: 2.5 | taste: 3 | feel: 3 | overall: 3.5
Appearance -Nice hazy straw yellow, good carbonization that leaves thin white head and nice lacing.
Smell -A little light but good yeasty wheat with a citrus tang.
Taste - A bit snappy, like citrus - good. Light aftertaste wish it had a bolder banana -clove profile but still good overall.
Mouthfeel - Medium carbonation with medium weight and very smooth.
This beer is easy to drink and a light version of a Hefe in my opinion but I can't complain, pretty good.
★
468 characters

2.8
/5
rDev
-27.8%
look: 3 | smell: 3 | taste: 2.5 | feel: 3 | overall: 3
Poured into the strainer, cloudy head rises slowly then fizzles, smell of a few different citruses, alcohol fumes, and hops. Taste somewhat muddled, alcohol kicks in early, dry finish. Not all that smooth, a lot going on here but it doesn't quite hit the mark for me. Seems like a lot of ingredients went into this Hefe but not that much thinking/brewing. Not terrible but there are better ones out there.
★
405 characters

2.78
/5
rDev
-28.4%
look: 3 | smell: 2.5 | taste: 2.5 | feel: 4 | overall: 3
Poured a very hazy orange with almost no head and zero lacing.
Smelled initially a little sour but after letting it sit for a minute that turned in to a very strong citrus smell.
Taste is very citrusy with light carbonation and a little skunk to it (not that the beer is skunky, but I can't think of a better term to describe it.) Not dissimilar to Harpoon UFO.
Very light carbonation, if you like the taste this is a very drinkable beer but I have to force my way through the flavors.
★
488 characters
2.7
/5
rDev
-30.4%
look: 3 | smell: 3 | taste: 3 | feel: 2 | overall: 2
I feel sorry to give this one such a low rating, apparently my palate is off or maybe I'm just missing something, oh well, here goes. Poured into a weizen glass.
A - Cloudy yellow concoction, minimal head with some pretty poor retention, no lacing, not entirely appealing, but not necessarily bad either.
S - Very little aroma that I could detect. Some candy like scents.
T - Until now I didn't know what type of beer this was supposed to be, but I never would have guessed hefe. Overly sweet, with no defining profiles, no clove or banana, just candy-like flavoring.
M - Light bodied, sharp carbonation.
D - Not impressed at all. After I consumed it my stomach felt as though I'd just eaten an entire pack of candy. If you're a hefe fan, avoid. If you like candy sweet brews, this is yours.
★
796 characters
2.64
/5
rDev
-32%
look: 4.5 | smell: 3 | taste: 2.5 | feel: 2.5 | overall: 2
The beer, in a shaker pint, is a cloudy medium-darl yellow, with a lasting one finger white head. The nose is a bit peppery, and loaded with diacetyl. Taste is very clovey, peppery, with a buttery diacetyl overload. There is a nice, strong banana flavor, though, but it's still sub-par. Mouth is thick, but carbonation is too low. This beer is too clovey, not wheaty enough.
★
374 characters
2.42
/5
rDev
-37.6%
look: 2.5 | smell: 3 | taste: 2 | feel: 2.5 | overall: 2.5
Let's get something straight. Hefe Weizen is not my style. But it was in the fridge and I'm attempting to review within the style. For whatever that's worth.
It appears a hazy golden yellow with a nice white head which disappears almost completely.
Smell is very fragrant wheat and mellow banana smells.
Taste has a citrus feel not overpowering, a very small sours aftertaste.
Mouthfeel is thicker oily.
Drinkability is lower due to the thicker mouthfeel.
★
464 characters
2.16
/5
rDev
-44.3%
look: 3 | smell: 2 | taste: 2 | feel: 3 | overall: 2
Bought this at Vintage Cellar expecting a decent beer, but I was unimpressed, I'm normally a fan of hefes.
A - yellow-orange, pours with very little head, no lacing
S - not strong, small hint of orange, not great overall
T -tasted more of clove and orange than clove and banana, the clove seemed heavy, poor aftertaste
M - light body, heavy carb
D -wouldn't recommend, won't try again
★
389 characters
Penn Weizen from Pennsylvania Brewing Company
87
out of
100
based on
234
ratings.