Dismiss Notice
Get 12 monthly issues of BeerAdvocate magazine and save $5 when you select "auto-renew."

Subscribe now →
Dismiss Notice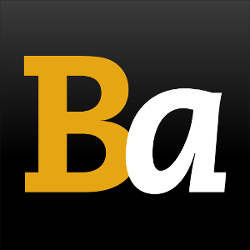 Join our email list →

And we'll send you the latest updates and offers from BeerAdvocate, because knowing is half the battle.
Chocolate Meltdown
- Pennsylvania Brewing Company
| | |
| --- | --- |
| Educational use only; do not reuse. | |
Reviews: 40 | Hads: 150
3.14
/5
rDev
-16.7%
look: 5 | smell: 3.5 | taste: 2.5 | feel: 5 | overall: 2.5
A - This looks like the beer of your dreams. Picture yourself on St. Patrick's Day is the idealized Irish bar (but free of excesively authentic Irish food) exchanging Shamrock beads with fair-haired buxom lasses for... well, you know what beads are exchanged for... and the promise of no hangover to come. THIS looks EXACTLY like the beer you would have in hand.
I think I looked at the ink-black body and 2"-thick head for 5 minutes before tasting.
S - Not blown away (euphemism for put-off). This reminds me a lot of the Rogue Chocolate Stout I had the evening before. I've recently enjoyed O'Hara's and Love Stout. Founder's Breakfast Stout and Brooklyn Chocolate Stout are also on the register.... kinda sucks to have gotten something more reminicent of Coco Puffs.
T - More Coco Puffs! Got Day-um!! Nothing like going to a craft brewery and getting punched in the face by Artifical Artie.
M - Perfect. Too bad any enjoyment of this victual is interefed with by the taste.
O - Not as offensive as Rogue's Chocolate Stout, but still too bad for me to recommend. I know they could very easily do far, far better. Weird thing is, I bet this one REALLY pays the bills :(
★
1,176 characters

4.16
/5
rDev
+10.3%
look: 5 | smell: 4 | taste: 4 | feel: 5 | overall: 4
A-dark brown. not black. nice tan head
S-faint scent of milk chocolate. slightly roasted/burnt and grainy
T-comes in with a decent but artificial taste of chocolate malts. its a great taste of milk chocolate though. the after-taste is matching with a decent roasted aspect.
M-creamy medium carbonation with a creamy finish
O-okay, this basically tastes like a stout mixed with chocolate syrup...which of course makes it seem very artificial and unnatural. however...it tastes great. if you love chocolate, then you'll probably like this despite its cheating tone.
★
568 characters

2.97
/5
rDev
-21.2%
look: 3 | smell: 3.5 | taste: 2.5 | feel: 3.5 | overall: 3
Pours almost black with caramel hues. Not much head or lace.
Smells of mocha. Roasted malts pull out a rich black coffee aroma married with wet cocoa. Some earthy hops. No lactic sweetness, all grain. Timid in the nose.
Tangy chocolate flavor. Wafer-y malts gives it a chalky/dusty character. The coffee tastes instant. Still a little worty with some leftover grain sugars. Medicinal hop supplement gives this a wacky aftertaste. Something between metallic and solvent-y. The immediate mild bitter turns acrid. Low carb is tough to get past. Decent thickness, however. Not a terrible drink.
This one doesn't stand out for me. Strange flavors that seem unintended have reared their ugly heads. Will try to remember to select something else. (Aptly named, however).
★
766 characters

4.09
/5
rDev
+8.5%
look: 4 | smell: 5 | taste: 4 | feel: 2.5 | overall: 4
Had on nitro tap at Bites and Brews in Pittsburgh, PA, poured into a snifter. Review is from notes taken on 6/4/2011.
Appearance: Pour is darkest brown/near black and comes with a thick, and I mean thick, 1/2 finger light brown head with sick retention from the nitro; entirely opaque, this beer seems to engulf light; head eventually dwindles to a 1/4 finger cap cap that is very even; a lonely four, tiny spots of lacing are left behind.
Smell: Like thick, chocolate pudding -- it is super smooth and creamy, and it seems like pudding with bittersweet chocolate shavings on top; touch of coffee roastiness, and it is a little reminiscent of a jamocha shake from Arby's; slight touch of alcohol as it continues to warm... I can't believe I'm smelling a beer and not dessert.
Taste: Milky, creamy, chocolate pudding with a touch of bittersweet baker's chocolate; touch of sweet coffee with a lot of creamer in it that finishes with a bitter, burnt coffee roastiness and a slight touch of alcohol as it continues to warm.
Mouthfeel: Actually a little watery, and not what I expected from it as it comes across thin; while thin, it is still a little creamy and it remains smooth; carbonation is 100% non-existant; a thin, moist, gritty coating is left behind.
Overall: A sweet beer that would make an excellent dessert; ABV would lessen the drinkability as it seems a little higher than the standard American Stout, but I'm glad to have tried it.
★
1,449 characters

3.32
/5
rDev
-11.9%
look: 3.5 | smell: 4 | taste: 3 | feel: 3.5 | overall: 3
I had this on nitro-tap at Fatheads in Pittsburgh. Poured into an imperial pint.
Appearance: Pours a murky brown with two fingers of creamy tan head that fades and leaves a layer.
Smell: Sweet cocoa with some mild roast. There is also a hint of caramel.
Taste: Not as sweet as the smell. Dark chocolate and cocoa with some bitter roast. A bit watery.
Mouthfeel: Medium body with smooth mild carbonation. The finish is dry.
Overall: This beer was just alright. I would have liked a more full flavor.
★
503 characters
4.25
/5
rDev
+12.7%
look: 4 | smell: 4 | taste: 4.5 | feel: 4.5 | overall: 4
A: Jet black. Midnight in a glass, chocolatey creamy brown head.
S: Smells like chocolate and alcohol, two of my favorite things.
T: Incredibly rich, almost too much chocolate, but if that's not what you're looking for why the hell did you buy a beer called "chocolate meltdown"? This is to beer like port is to wine, rich and robust, something you sip on with desert. Served a thick slice of peanut-butter fudge; orgasm in the mouth.
M: Almost syrup it has such a strong mouth feel, not much carbonation, or if it was i wasn't paying enough attention.
O: This beer has its own character and shouldn't be held to the standards of others
★
640 characters

3.75
/5
rDev
-0.5%
look: 4 | smell: 4 | taste: 3.75 | feel: 3.5 | overall: 3.5
At the Sharp Edge Creekhouse awhile back from notes, dark black chocolate color with tawny brown highlights light mocha tan head, dwindles pretty quickly. Nose is full of syrupy sweet chocolate notes with a good amount of creamy lactose inspired fullness. Flavor wise it was straight up dusted chocolate (I guess Godiva) creamy milk chocolate/syrup notes rise and flow. The dark malts don't offer much balance just a wave of unrelenting sweet chocolate, with a mild herbal hops in the back end. Mouthfeel was medium bodied with a bit of cloying sweetness most of the time, I had a rough time getting through this one definitely glad I went for a half pour. Overall Penn shouldn't be straying from their German origins, until you nail Penn Dark back to the original formula I don't care if you can churn out Velentine's chocolate infused beer.
Update Bottled version on 3/5/14
Appears pitch black in the glass, forms fine speckled tan lacing after the head dwindles down. The nose is pleasant dark roasted malts, salted caramel, milk chocolate Hershey's kisses. The dark roasts and herbal hops just slip through to the senses in the background amongst all of the dessert qualities going on. Flavor dark chocolate roasts, more salted caramel, Hershey's chocolate syrup it's overtly sweet semi bitter finish from the darker roasts malts and chocolate additions. This years seems less harsh on the palate, and dare I say more balanced. I made the cry for them to get their base German beers back to top shape before experimenting with American style dessert chocolate beers I guess they don't want to listen. Mouthfeel is a bit cloying with sweetness, residual sugars and dark roasts collide, carbonation works no real complaints. Overall, back to the basics is much needed get me some original recipe Penn Dark and I forgive all other abominations.
★
1,847 characters

3.9
/5
rDev
+3.4%
look: 4 | smell: 4 | taste: 4 | feel: 4 | overall: 3.5
Damn this beer has a bad rep! It to me almost drank like a Imported Guinness but with less hops.
A - Pours a nice jet black, no real brown with no light shinning through and with the nitro I think I got more head than I deserved with at least two inches of it. Love how nitro pillows the head but it seemed kind of rushed with this one quickly turning to dark creamy tan head that took 5 minutes to settle down.
S - As I wait for the head to settle I took a sniff and get mild roasted malts, creamy chocolate syrup and slight cocoa powder.
T - I have a strong reason to believe most of the roast flavors in this beer was embodied in the foamy head. As soon as I get to the beer I get a mild lactic sourness with dry cocoa powder that turns to creamy thick syrup like chocolate and a mild twang of bitterness that rounds the creamy finish.
M - It did have a pretty medium body. Smooth.
Overall I can see why some would hate this beer a bit as I got half way through the glass the flavors got kind of boring and one dimensional (pretty much lost the roasted flavor) But it was very smooth and I could see they had a solid attempt at appeasing my love for a chocolate flavored beer. Pretty nice beer.
★
1,203 characters

3.27
/5
rDev
-13.3%
look: 3.5 | smell: 4 | taste: 3 | feel: 3 | overall: 3
Penn Brewery's Chocolate Meltdown. Every time I run into a Penn beer that isn't a traditional German style I am still a bit perplexed, but I am sure that feeling will wear off. What will not wear off is that every time I try one of these American things I wish that the tap were replaced with one of Penn's German beers. There was a time only a few years ago when Penn brewed the best German beer in the country. Even now their stuff is pretty good, and that is really what I like best about the brewery.
The body is dark brown and opaque at its core. The light brown head is solid looking, but the retention is OK at best and there is no lacing at all.
The aroma has a lot of chocolate to it. It is an aroma more like chocolate syrup than the baker's chocolate I would expect to find in most beers. A bit of toffee-like sweetness is in there also.
The flavor leads off with the undertone flavor of sweet malts, with caramel and toffee both making an appearance. Next comes the focus of the beer, which is a massively sweet, chocolate syrup flavor. There is also a bit of powdered cocoa taste in there, but syrup is the best adjective. The finish dries out a bit and has just a bit of hop bitterness to it. One thing that is a little off in this one is the faint taste of lemon and a hint of sourness. It is extremely faint, and I honestly did not even notice it until I had made good progress on my pint. I am sure this is not intended, but I am not sure whether the problem is with the bar or the brewery. The bar is a reputable place that I have always know to pour through clean lines, but who knows?
Mouthfeel is a little bit under carbonated, but only by a hair. Good body for a stout.
Honestly, the closest thing I can compare this beer with is Southern Tier Choklat. The flavor profile is very similar. Choklat is certainly better, but with that said my review of Choklat is overly generous. The slight hint of sourness wasn't the normal, dirty tap-lines flavor, so I'm not sure what to make of it. Either way it detracts from, but does not ruin the beer.
★
2,069 characters

3.06
/5
rDev
-18.8%
look: 4 | smell: 3 | taste: 3 | feel: 3 | overall: 3
Pours jet black with a light tan head. In the aroma, chocolate, kinda like cocoa mix. In the taste, light roastiness and it tastes like Swiss Miss was dumped in here. A smooth and medium to light bodied mouthfeel, with a small dry roast and hint of chocolate in the aftertaste. Thin body, a bit sweet, and I can drink a whole pint.
★
331 characters

2.28
/5
rDev
-39.5%
look: 4.5 | smell: 4 | taste: 1.5 | feel: 1.5 | overall: 1.5
Deleted my first review as I wanted to give this a 2nd chance. Nitro Tap at Fat Heads Pgh
A: Pours a thick dark brown almost black color with a thick two plus finger foam head. Lots of lacing all down the sides.
S: A nice amount of milk chocolate and vanilla.
T: This tastes like a thick chocolate milk or warm milkshake. Lots of chocolate syrup taste, almost too sweet. No roasted malt flavor to counteract the sweetness. It really is like drinking the syrup from a Hershey syrup bottle.
M: Slightly sweet, but quite thin and watery.
D: Not a beer I would seek out as it is too sugary sweet. If there were some roasted malt that would balance out the sweetness, I probably would enjoy this a little more.
As somebody said above, why order a beer called "Chocolate Meltdown" if you don't want chocolate? I do like chocolate in my beer. I like a chocolate milk too, but I don't like drinking the syrup out of the bottle, which is why I did not like this brew because that is what it tasted like. Should I know it is going to taste like chocolate syrup because the beer is named Chocolate Meltdown? Seriously? Get over it.
★
1,126 characters
4.11
/5
rDev
+9%
look: 5 | smell: 4 | taste: 4 | feel: 4.5 | overall: 4
On tap at the brewery this past weekend-served with Godiva chocolate-which is always fun.
A- Being that this was a nitro-tap the appearance is perfect. Served with a wonderful frothy, creamy 3 finger or so creme brulee colored head. Perfect retention at 1 finger with lacing all the way down the glass. Body is a treanslucent, nearly opaque dark brown hue.
S- Yep. The nose is pretty much what you would expect when you read/hear about/see a chocolate beer. Nose is very rich of thick, dark chocolate. Bittersweet with the accent on the sweet, a hint of toffee as well.
T- Flavor is very similar to the taste. Flavor is very rich and chocolatey. Liquid bittersweet chocolate with the faintest hints of roasted malt and toffee deep in the background.
M- Low to medium carbonation and a rich, thick, smooth, creamy mouthfeel.
D- This is an excellent stout and pretty much fits the description. A chocolate stout with more chocoloate added to it. Its like the triple chocolate cake of beers. I really liked this beer but I see it as somewhat more of a novelty brew-but it really is one of the better single stouts I have had. This really reminds me of Southern Tier Choklat-its just as thick and rich-but the alcohol is not there. Its a shade sweeter as well.
★
1,261 characters

3.13
/5
rDev
-17%
look: 4 | smell: 3.5 | taste: 3 | feel: 2.5 | overall: 3
tap
Pours jet black with little to no head.
Smells of rich milk chocolate.
Tastes like hershey chocolate syrup with only hints of grain and malt.
Mouth is water thin. No real carbonation.
A so-so stout that disappoints mostly in the lack of thickness. Much sweeter than most stouts, even in the chocolate variety. Easier to take with food than as a stand-alone. It's not bad, but there are many better chocolate stouts out there.
★
438 characters

2.41
/5
rDev
-36.1%
look: 4 | smell: 3 | taste: 2 | feel: 1.5 | overall: 2.5
On tap at Bocktown. My wife ordered this on Valentine's Day.
Served in a standard pint glass...arrived at the table with a small layer of beige foam sitting on top of the dark brown/black body. The lighting in this place is rather dim, but the body looks solid. The head quickly dissipated, leaving behind zero lace.
The nose is OK...some roasted malts, cocoa powder and some sort of plastic...meh
Ugh...this is taking a bad turn. A mess of odd flavors mixed with a horrible, fake chocolate syrup. By my 3rd sip, I cannot taste anything beyond the syrup...again...ugh. A shot of Murphy's, two shots of a YooHoo, a few squeezes of generic chocolate syrup and water.
Man...the mouth feel is even worse...paper thin and watery. Nothing about this screams stout.
I told my wife I would split this with her...and I could not hold up my end of the bargain....neither could she. I really hate to bash anything local, but wow...this is a mess.
★
942 characters
3.47
/5
rDev
-8%
look: 3.5 | smell: 4 | taste: 3.5 | feel: 2 | overall: 3.5
Penn Brewing "Chocolate Meltdown", Brewers Reserve as it says ontop of the barrel.
Appearance: Pours a dark brown in color, little head of a light brown variety.
Smell: Chocolate, of all types. Dark, milk and raw. A pleasing malty cocoa nose that is very aromatic and fairly strong.
Taste: Chocolate, light roasted barley/malt. Almost like an irish dry stout with chocolate added. Pretty tasty, sessionable and not overly strong as far as alcohol is concerned.
Mouthfeel: On the lighter side of medium bodied, a tad thin and watery.
Drinkability: A nice respectable brew from Penn. A lot different from most of their other offerings and definately in the craft realm. The body needs to be more full, and carbonation is a bit low. Ok but not great.
★
752 characters
Chocolate Meltdown from Pennsylvania Brewing Company
85
out of
100
based on
40
ratings.