Dismiss Notice
Dismiss Notice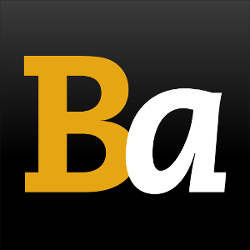 Join Our Email List →
And we'll send you the latest updates and offers from BeerAdvocate, because knowing is half the battle.
Dismiss Notice
Nut Roll Ale
- Pennsylvania Brewing Company
| | |
| --- | --- |
| Educational use only; do not reuse. | |
Reviews: 23 | Hads: 119

3.19
/5
rDev
-9.1%
look: 3.75 | smell: 3.5 | taste: 3 | feel: 3.25 | overall: 3
tap
Pours a mostly hazy dark brown, minimal head.
Hints of clove and brown sugar in the nose with some mild bitterness.
Bland taste, flat caramel malts and not much else.
Medium body with minimal carbonation.
An otherwise appealing offering that falls short in the single most important area: taste. I like the idea of this beer and hope they try it again, but I'd be lying if I said this year's version was worth having, or at least this particular batch.
★
461 characters
1.53
/5
rDev
-56.4%
look: 2.5 | smell: 2 | taste: 1 | feel: 1.5 | overall: 1.75
A- who cares?
S- weak musky
T- Terrible!!!
M- Cant focus on this due to the horrid taste
O- Could only bring myself to sip twice. Never again!! Good thing I have this Reuben and potato salad to mask what I just tasted! I predict tis keg will take a long time to kick, and wont come from people requesting seconds.
★
317 characters

2.91
/5
rDev
-17.1%
look: 4 | smell: 3 | taste: 2.5 | feel: 3.5 | overall: 3
Had this on 2013-01-01 in Columbia, PA
A - Pretty clear dark mahogany with a 2-finger tan head that fades to 1/3-finger very quickly leaving very good lacing.
S - Date nut bread, maple syrup, nuts. Very sweet smelling.
T - Tastes like a diet soda version of date nut bread. There's also some banana, citrus and even a little pine. The finish reminds me of what your mouth tastes like after stopping chewing gum, in this case, date nut gum (if such a thing existed). It tastes artificial. The bottle says "Natural Flavors Added".
M - Medium body and carbonation. The substantial, smooth feel seems appropriate to date-nuttiness aspect of the beer.
O - Not my cup of tea. It's not bad but not my idea of a brown ale / winter warmer. Can't get past the artificial taste so I'll not be seeking this one out again. Interestingly, my wife liked this a LOT more than me so she finished the other half of the bottle.
★
914 characters

3.47
/5
rDev
-1.1%
look: 3 | smell: 3.5 | taste: 3.5 | feel: 3.5 | overall: 3.5
A: The beer is somewhat hazy brownish amber in color and has a light amount of visible carbonation. It poured with a quarter finger high beige head that rapidly dissipated, leaving specks of bubbles on the surface and a thin collar around the edge of the glass.
S: There are light to moderate aromas of nutty malts and spices in the nose.
T: The taste is similar to the smell, except that the spicy flavors are prominent and include notes of cinnamon and hints of vanilla.
M: It feels light- to medium-bodied on the palate and has a moderate amount of carbonation.
O: This is an easy drinking beer for the holidays that has an interesting mix of spices and isn't as heavy compared to the typical winter warmers.
★
711 characters

3.8
/5
rDev
+8.3%
look: 3.5 | smell: 3.5 | taste: 4 | feel: 3.5 | overall: 4
First year for this winter seasonal. Penn Nut Roll Ale. Got 'er in a pint glass.
Translucent mahogany brown color. Couldn't get much head off the pour, so a linger of foam sits on the surface.
Smells of sweet roast and spices. A little nutty, like a poppyseed roll. Caramelized sugar, like baklava, with that candied nut smell wafting. Malty and very sweet in the nose for a brown ale.
Very nice! Hearty sweet flavors of candied walnut, brown sugar, graham cracker crust, molasses, and delectable sweet English malts. A little bit of chocolate and hazelnut liqueur. This is what I'm looking for in a winter brown ale.
Drinks a little choppy with some side-cheek carbonation bristling effect. Subtly warming with gentle festive spice.
I always get my fair share of St. Nick Bock, but I like having this second option this time of year. Recommended.
★
852 characters

3.53
/5
rDev
+0.6%
look: 4 | smell: 3.5 | taste: 3.5 | feel: 3.5 | overall: 3.5
A-murky brown with a lack of head
S-dark grains and adjunct malts. Some nuttiness. Medium strength. Some winter spices.
T-comes in with a decent taste of sweet chocolate and well that's more and less it. It has decent strength, but not much boldness and there's nothing else to it. Artificial tasting. Lack of after-taste
M-medium carbonation with a dry finish
O-it doesn't taste bad, but it's pretty boring. It's really not much like a nut roll, only has a slight hint of nut really. Almost adjunct tasting. Easy drinking though and not disgusting.
★
554 characters
2.77
/5
rDev
-21.1%
look: 3 | smell: 3.5 | taste: 2.5 | feel: 2.5 | overall: 2.5
Picked up a bottle from South Hills Market District
A: Pours with a think half inch head that fades quickly. Clear amber color.
S: Aroma has notes of walnuts, coffee and caramel
T: The presence of the roasted malt is not as pronounced as other brown ales I've had. The spices leave a sweet almost tangy aftertaste.
M: Body is much thinner than expected.
O: I'm a big fan of Penn Brewery so it pains me to say that I did not like this at all. Seems to be just a mediocre brown ale with some christmas spices thrown in. Would not purchase again.
★
549 characters

3.48
/5
rDev
-0.9%
look: 4 | smell: 3.5 | taste: 3.5 | feel: 3 | overall: 3.5
Part of a winter mix 12 pack.
Pours a dark amber color, approaching brown color, thinnish head that fades fast, not too much lacing on the glass.
Smell is kind of like a tootsie roll, pleasant yet disgusting at the same time haha, a sugary caramel sweetness envelopes the aroma and makes me think this is diabetes in a bottle.
Tastes is not super sweet as anticipated yet the tootsie roll caramel flavors definitely take the forefront, vanilla extract, not as nutty as you would think, medium to high carbonation, body seems a bit thin though.
★
546 characters
3.82
/5
rDev
+8.8%
look: 4 | smell: 4.5 | taste: 3.5 | feel: 3 | overall: 4
Poured from bottle into goblet.
Appearance- Deep red in color, almost brown. Cream colored head that goes away as soon as you're down pouring.
Smell- I get sweet bread and nuts right away. Vanilla frosting and malty hops comes through. Really quite remarkable.
Taste- Tastes just like it smells. It is a mystery to me how Penn Brewing can make a beer taste just like a holiday dessert.
Mouthfeel- My bottle was very flat. It had almost no carbonation at all. Thin and without much body.
Overall- A great beer to try once a year. I am still in amazement at how this beer taste just like a nut roll.
★
606 characters
3.7
/5
rDev
+5.4%
look: 3.5 | smell: 3.5 | taste: 4 | feel: 3.5 | overall: 3.5
Nut Roll Ale
Pennsylvania Brewing Company
12 oz bottle. Nice clear brown ale. Aroma of sugary malt, fresh bread and some spices. In the taste, vanilla, chocolate, roasted malt, nutty notes, kind of like a holiday nut roll. Bready, faint buttered biscuit notes and lots of brown sugar, chocolate malts and very little bitterness. Faint cinnamon like spices. Mouthfeel is medium to full bodied, creamy with ample carbonation. Overall, a tasty holiday brew from Penn, and certainly a welcome addition to the winter mixed case. Penn is branching out with this one, and its a pretty good experiment.
★
595 characters

3.7
/5
rDev
+5.4%
look: 3.5 | smell: 3.5 | taste: 4 | feel: 3.5 | overall: 3.5
A: Pours a nice dark coffee color with reddish hues and some nice lacing. Also great foam cap on top light tan in color 1/2 inch thick.
S: Aroma is nutty and sweet with a caramel note in the mix.
T: Taste is also nutty and sweet brown sugar nutmeg clove ginger all the spices in my Grandmothers nut roll of long ago, very good and definitely holiday.
M: Mouthfeel is a medium body with a decent carbonation level.
O: Overall great to have as desert after that big holiday meal, but wound not want to drink more than 2 in a sitting, odd but good.
★
549 characters

3.62
/5
rDev
+3.1%
look: 3.5 | smell: 4 | taste: 3.5 | feel: 3.5 | overall: 3.5
Grabbed a bottle at my local mixed six place, Beer Nutz.
A - Looks decent enough. A nice dark amber brown with a red hue and a half inch of creamy head. Noticed the "not brewed with nuts" on the label
S - Well it does have some distinct nut smell, subtle pecans and walnuts meets some vanilla, brown sugar, and some bread malts.
T - As hustlesworth stated its very artificial in flavor (obviously since no real nuts were used). I get a nice sweet body, nuts and vanilla, and the finish with a bread malt. I don't get much hops so it drinks like a balanced brown ale.
M - Light to medium and has a bit of creaminess to it. Pretty easy to drink.
Overall with only a slight pet peeve that it's artificially flavored I see no reason to hate the ale. Maybe a touch more spice and this would be a staple in my fridge but I wouldn't pass up a glass if I was ever at the brewery.
★
876 characters

3.01
/5
rDev
-14.2%
look: 4.5 | smell: 3.5 | taste: 3 | feel: 2 | overall: 2.5
part of the penn brewing "gourmet selection" 12-pack
A- pours a clear reddish amber with orange highlights. the creamy beige head is dense and sticky and kills it with christmas lace.
S- as expected, a nutty spiced holiday aroma. hazelnuts, pecan, vanilla, chocolate, coffee, nutmeg, and maybe the faintest dash of cinnamon. brown sugar and toffee caramel malt, and minute hop earthiness. worried about this one because the bottle clearly states "natural flavors added" and "contains no nuts". hope what i'm smelling isn't artificial hazelnut syrup or something.
T- yep, tastes like a nut roll. tastes EXACTLY like a holiday nut roll. and since i know there wasn't a nut roll in the mash, i'm feeling weird. hazelnut, pecan, walnut, candied orange peel, vanilla, nutmeg, allspice, and pepper. even some pine and brown sugar. there's an earthy assertive hoppiness (thank goodness) to contrast the sweetness of the flavorings and the malt. cocoa and coffee malt notes hold their own as well.
MF- the artificial taste and aroma carry over to an artificial feel, just like leinenkugel's fireside. which was BLECH. funny diet soda feeling body and understated carbonation. unpleasant cheek feel.
D- glad to have tried it due to my sincere respect for penn brewery, but the whole thing is a little off in my opinion. maybe next year take a tip from great lakes or thirsty dog when making a spiced ale. i'll give the other bottle away to a less than cheerful family member.
★
1,473 characters
Nut Roll Ale from Pennsylvania Brewing Company
81
out of
100
based on
23
ratings.