Dismiss Notice
Dismiss Notice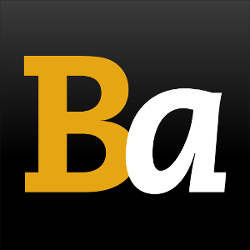 Join Our Email List →
And we'll send you the latest updates and offers from BeerAdvocate, because knowing is half the battle.
Dismiss Notice
Wine World Beer & Spirits
Reviews: 12 | Visits: 16

4
/5
rDev
-3.8%
vibe: 4 | quality: 4 | service: 3.75 | selection: 4.25
Probably my go-to spot in Harford County. A very decent selection of domestic pick 6, more imports than just about anybody in the area. But for me, their bomber and growler section is what really sets it apart from other local stores.
★
234 characters
4.14
/5
rDev
-0.5%
vibe: 4 | quality: 4 | service: 4.25 | selection: 4.25
Made a stop here while visiting friends in Maryland. Huge sales floor, about half beer and half wine. Beer selection is full of local goodies that I can't get back home in NY. Nice selection of top shelf bombers, not to mention there is growler service in the back. They allow mixed 6 packs which is what I ended up doing. Wish I had had more $ to spend that day. Would def return here when in the area again!
★
409 characters

4.04
/5
rDev
-2.9%
vibe: 3.75 | quality: 4 | service: 4 | selection: 4.25
I live in PA and do business in the Bel Air area, had no idea this place existed, thanks to one of my customers, I do now!
The beer selection occupies the last aisle and a half of the store and has a large cold fridge as well. Nice Euro selections along with American crafts, they also have an additional howler/growler fill station with around 15-20 taps (missed the exact count). I picked up some nice first time tics and could see myself spending money every time I visit this store.
★
490 characters
4.65
/5
rDev
+11.8%
If it was a little more convenient to get to from my house, this place would be my local go to, hands down. The store itself is huge and full of great selections of all kinds of beverages. I've never needed the staff for help or knowledge as of yet, but every time I've gone in there they are almost overstaffed, everyone is cheerful and you're bound to get asked if you need help every few minutes. They always seem to have something going on in the middle of the store, such as tastings and good sales.
Beer section is ridiculous. slightly above average sized cold section with equal space for big time and smaller brews, including a big column of cold singles, and directly facing it is a 10 foot tall wall of domestic crafts and a shorter but equally long shelf of imports. All the usual suspects in both sections, but the import section specifically has some quality offbeat selections. The only place I've been to date that has my beloved Zywiec Baltic Porter, and it's only $2 for a large bottle. great place, highly recommended
★
1,036 characters

4.35
/5
rDev
+4.6%
Was in this area visiting a friend for a long weekend, this was the beer store located in the shopping plaza right by their house. A pretty big store, all the beer is located in the middle back and all along the back wall. Seemed to be some good marked down stuff in the middle aisle. Huge selection of beers, along with a lot of stuff I'm not able to buy in CT (not to mention they were open on Sunday AND a holiday) so I was a bit overwhelmed and couldn't even decide what to choose from. Service wasn't bad, didn't really use them for any help... kind of balked at my CT ID. Reasonable prices too, a lot of the 6ers and 12 packs seemed to be right on or even a dollar lower than I was used to spending. Definitely a good place to check out if in the area.
★
758 characters
4.35
/5
rDev
+4.6%
It really is the best place in Harford County to buy beer. If you see the awards it gets you won't be surprised. Lately I've noticed the store to be a little slow to get some beers from Dogfish Head compared to other stores, but other than that I can't really complain.
Quality- North American, Belgium, German, England and odd balls its all there
Service-It's good, not amazing. I usually know what I'm looking for so they don't bother me which I really appreciate. When I do need help they are usually very informative or willing to look something up
Selection-For what is available in Maryland they tend to have most of what is available
★
643 characters

5
/5
rDev
+20.2%
When it comes to places to get spirits you can't go wrong going here, this place has beer wine and alot of other spirits at prices that are often pretty reasonable. Was there today to pick up some World Wide Stouts as they still so them at bellow cost compared to everywhere else in the area. All in all it the best service, great quality and helpful staff. The only downside is getting there as its in a very high traffic area with crazy drivers almost constantly. If you get there though be sure to check out the extensive collection of microbrews, and import beers, you'll probably find something your looking for.
★
617 characters

4.35
/5
rDev
+4.6%
What a pleasant surprise to stumble on this place while searching for lunch off the highway. It features a nice selection of wine but a great collection of beers from all over the country, including some interesting locals that had only just come on the market at the time, such as Hook & Ladder. It was a struggle to limit myself to the space I had in my crowded trunk. It has huge cold cases and extensive shelves and floor displays of room temperature beer. The staff was friendly and attentive and the prices were reasonable. It is worth the trip off I-95, although it is a little complicated to get to this shopping center.
★
628 characters
4.35
/5
rDev
+4.6%
I live on the boarder of PA/MD so I'm always buying in MD. This place is worth the 25min drive from my house. Its geared to wine drinkers and that seems to be what the staff knows more about, but there beer selection is about as good as it gets for the area.
They have the macro's but dedicate much more space to there imports and micro's. They have pretty much all the PA and MD micro brews represented and with good variety. They also have all the more national micro brews but again much better variety than you usially see. Good selection of imports as well German/Belgian/English. If you buy a decent amount of beer they carry it to your car and will offer more than once if you refuse. Also gave my daughter a lolly pop and were freindly although not very knowledgabe about there beer selection. One of the young guys stocking the shelves knew pretty much where every beer thay had was but was pretty clueless as to any other info other than the name of the beer.
Over all its my main stop since it only puts me 15min off track on the way home from work(which is in MD). the staff if freindly and as helpfull as they can be the prices are pretty good on a majority of there beers, but they do have some heads cratchers. Pretty easy to find what your looking for, but check the dates as the place is well lit and I would imagine some of the stuff they stock doesn't movbe to fast.
★
1,385 characters

3.85
/5
rDev
-7.5%
Depending on your definition, this place is conveniently located. The location makes it an easy stop while shopping at Target, seeing a movie or just traveling on I95. The major pitfall is that this area is typically heavily congested.
The quality of the selection and overall quantity are always good. Local and popular craft brews are always available along with a nice display of seasonals. Most countries are represented with at least a few examples. Some rare beings do make their way in such as some 3F's brews, Allagash, Jolly Pumpkin, Great Divide, plenty of Victory brews and the limited release DuClaw brews. The macro population is actually quite minimal although most shoppers appear most interested in those.
The one major pitfall at this place is product turnover. Understandbly, carrying the selection this place has means that not everything will move but it is wise to check dates before purchasing. As of this review, it is 30 December 2006 and plenty of summer brews are still on the shelves with no applicable discounts. Light exposure could also be a problem depending on the beer's location in the store.
The service is always good with plenty of staff asking to assist. Larger purchases receive a compimentary carry-out as well. Dreadfully, much of the staff has no clue as to what differentiates Michelob Amber Bock from Rochefort 10. I've actually had to tell the staff what I think things should cost on a few occasions because they had no idea what to charge.
Prices range from a good on micros and locals to 'you want how much for that?' on many imports.
Overall, this is a quality place to shop if you know what you're looking for, check dates on applicable brews and prefer shopping in Harford County.
For the liquor and especially wine drinkers (look at the name) this place is great. Their wine selection is huge with an excellent selection of ports. Single malt scotch selection is quite good too if that floats your boat.
★
1,979 characters
4
/5
rDev
-3.8%
I had always stopped at Stateline up in DE, then this placed suddenly popped up in a very busy part of town. BJ's, Walmart, Target, Lowes, Regal Cinema, Putt-Putt, McDonalds....all in the same spot. So losta traffic here.
Selection reminds me of Stateline and with the change in ownership of Ronnie's in Forest Hill, this place now has to be tops in selection in Harford County. They have everything you can possibly get in MD. Most popular and local micros...still no Stone or AleSmith...and most Belgian offerings. Prices are very very competitve and in a really nice "Beer Warehouse" setting. I'm a fan.
★
609 characters

4.3
/5
rDev
+3.4%
This place popped up a few months ago and what an addition to the Harford County MD liquor store population it is. Not only have they slightly undercut the proces of every other store I have been to in the area (let's hope this lasts), their inventory keeps getting better and better every time I go in (about once a week).
THey now have a fantastic inventory of seasonals, craft beers from the U.S. and English, German and Belgian imports.
They also have weekly wine and beer (yes, I said beer) tastings. As I write this, they are offering tastings of Mad Elf, Snow Goose, and a few other holiday seasonals.
Their beer staff also listens to its customers suggestions and they have frequent emails to tell you about things they are introducing or sampling, etc.
I hope this will continue and not just be part of their initial push to win customers. Well worth a look.
★
882 characters
Wine World Beer & Spirits in Abingdon, MD
92
out of
100
based on
12
ratings.