Dismiss Notice
Get 12 monthly issues of BeerAdvocate magazine and save $5 when you select "auto-renew."

Subscribe now →
Dismiss Notice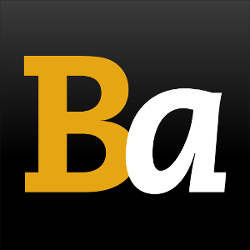 Join our email list →

And we'll send you the latest updates and offers from BeerAdvocate, because knowing is half the battle.
Toco Giant Package Store
BA SCORE


88




very good




Reviews:

14


Visits:
Avg:

3.85


pDev:

n/a




[ Store ]

2941 N Druid Hills Rd NE
Ste A
Atlanta, Georgia, 30329-3931
United States
phone: (404) 320-1904 | map

Notes:
Place added by: BeerAdvocate on 01-06-2006

No notes at this time.
Reviews: 14 | Visits: 20
3.44
/5
rDev
-10.6%
vibe: 3 | quality: 3.5 | service: 3 | selection: 4
Large store with a vast selection of hard to find brands. I am from Michigan, so a lot of the selections are not available to me at home. If you need help finding something the employees are around, but not overly helpful, although I may be biased since I am from a smaller town and we do not have large liquor stores. The prices were very reasonable and if you are into wine or other spirits, you could spend a lot of time checking out the selections.
★
452 characters

3.4
/5
rDev
-11.7%
vibe: 2.5 | quality: 4 | service: 2 | selection: 4.5
Upon entering, you immediately notice that the place is huge. I suppose I should have done some more due diligence by checking out the liquor and wine selection, but we were on our way to Leon's and were really only interested in the beer selection. The place had a nice big beer selection. I thought that the layout and display of what they had could have been better and the place seemed a bit dark and a little dingy to me (as compared to Green's on Buford). We looked around for a bit and noticed that they had a nice variety of both domestic and foreign beer. We ended by buying a couple of bombers from Lakefront Brewing and Jailhouse Brewing. Prices seemed to be a little more that I expected, but I was unaware of the difference if using credit vs. debit or cash. Don't think that this was very well displayed (again as compared to Green's). Service was average at best. The cashier was not exactly friendly, but not rude either, but he almost made it seem like a hassle to have to deal with us.
Overall, Green's is closer to my house, but I might stop in every once in awhile, just to see if they have anything different, but I will continue to frequent Green's more often.
★
1,184 characters
4.15
/5
rDev
+7.8%
As one reviewer put it, it is an "odd layout" built around the row of coolers behind the wine selection and towards the windows in the front of the store. However the larger breweries selection and more craft beers are somewhat separated. There are a couple of sections featuring larger beer bottles or one-off type beers, one in front of the coolers and one over by the keg register.
There is a good mix of European beers and American craft beers all at a reasonable price. And, if you pay cash (or use a debit card), there is a cash discount (rather you don't have to pay the credit upcharge).
The help is relatively knowledgeable about what is in stock or will be in stock as well as beer styles.
Overall a good "go-to" beer store.
★
734 characters
4.35
/5
rDev
+13%
Good selection of beer, but the layout is kinda weird. It's an L shape so you have to keep looking around to see everything. Sometimes, bombers are scattered through the isles with sixers. The staff is helpful when available. They always seem to keep a skeleton crew even during rush hour on Fridays. Limited Editions tend to stay around here a bit longer than Greens or Tower so it's worth the trip. Price is resoanlble for ATL. I would say that they carry 80% of the selection available to the metro area. There is no sale of 12oz singles which is always a bummer with the slection is this large. Some of the beer is near the windows, but there's a lot of sinaage covering up the majority of the glass.
★
704 characters
2.35
/5
rDev
-39%
As this joint is reasonably close to a dear friend's apartment, I thought I would stop by! Plenty of wine, liquor, and beer packed into an old-looking, somewhat dingy store. Enough varieties of beer to differentiate itself from most other stores, but it still falls way short of the selection you'd find at either Green's or Hop City.
Everything was going fine and smooth, until the one of the two cashiers began needlessly berating and arguing with me and the poor customers behind me seemingly out of nowhere. The secondary, subordinate seemed quietly apologetic for his co-worker's appalling behavior, but not so much as to get a dose of Out-to-Lunch Cashier's anger and gin-scented spit flecks. In fact, I was outrage enough to cancel the rest of the transaction save for the one Belgian beer I had promised the nearby friend. Get me out of here!
For me, when a store is manned by worthless, disrespectful cretins, it completely overshadows all else, and while Toco Giant does have a decent selection at acceptable prices, it is less than 4 miles away from Green's on Buford Highway, so there's really no excuse for dealing with, let's be honest, a lesser selection and a staff comprised entirely of miserable, hopeless tools.
★
1,232 characters

4.2
/5
rDev
+9.1%
This is the place to go for any kind of booze. They have a decent beer selection, plenty of micros and imports as well as single bottles. I have seen better selections, but I did find a few brewskis I have never seen before in Atlanta. The store seemed a little undermanned when I was there, but I visited on a Monday afternoon and maybe that is one of their slower times. The man who helped me at the cash register was quite efficient and fast, though; I was on my way in a short time. If they allow you to "mix a six" then this place warrants more than one return visit.
★
572 characters
4.35
/5
rDev
+13%
It's always a tie for me between Toco Giant and Greens. TG is massive, has a great selection, and, as long as you're talking to someone in the store and not behind the counter, the staff is very friendly and helpful. At least the ones that I have encountered. Their selection of beer is quite splendid and they tend to have some really good deals occasionally. Also, I look a lot younger than I am and I never get a dubious look when I ask a question about whether or not they have a certain beer. That, in addition to there being employees walking around who I can ask questions, is a big bonus for me.
★
603 characters
2.95
/5
rDev
-23.4%
Stopped in this place on a whim. HUGE store. Lots of liquor, wine, and an above average beer selection. Lots of Belgians, and the typical micro brews - Victory, DFH, Terrapin, Sweetwater etc. I was very disappointed with the service. No one acknowledged me when I walked in. No one offered to help me. And when I went to check out I asked the guy behind the counter how he was doing that night. Instead of getting a response, I got "lemme see your ID." Not a bad store, but considering the service, I'll go to Green's over this place.
★
534 characters
4.65
/5
rDev
+20.8%
Toco Giant. An excellent package store (that's what they call them here, it took me a year to figure that out) with a fine beer selection. Plenty of Belgians, micros, and macros, not to mention an outstanding selection of plenty of other types of alcohol (who cares, this is BA!)
I've always enjoyed Toco Giant and have spent plenty of money there. While not quite as good as Green's (their selection is unparalleled in Atlanta), it's my opinion that the Giant is a close second and well worth stopping by. The staff are friendly and funny, and I once had a 15 minute conversation with guy in charge of wine where we talked about beer and traded recommendations. Hearing him once ask me 'Have you tried that? I figured if anyone who comes in here has it would be you" (in reference to a Victory beer) made my day and ensured that I'll be a loyal customer as long as I'm in Atlanta. Good dudes.
★
894 characters
4.15
/5
rDev
+7.8%
Another cool stop into, I always like to make my rounds in these places. First off got to compliment on the very neat and clean appearance here. One of the nicest looking stores I had seen. There were the standard selections for the area that I am finding from Terrapin, Sweetwater, Avery, Laguinitas. Nice selection overall and what I wouldn't do to see this up in my neck of the woods. Staff really did not know much but I did not expect them too. Overall this was again another decent stop and I would not hesitate to stop in and check out a sale if passing through town again.
★
581 characters
3.65
/5
rDev
-5.2%
HUGE package store on N. Druid Hills in btwn Lavista & Clairmont. Ton of wine and licker. Better than average beer selection. Nothing Green's doesn't have, maybe just more brands from breweries? The tall maze of cases are room temp in front of the coolers. I counted 6 from Stoudt's and a bunch from Sam Adams and Flying Dog. Usual suspects Dogfish, Victory, Brooklyn (including Local 1), Bridgeport, Sweetwater & Terrapin.
LOTS of imports, mainly lagers. Decent selection of Belgians, including St. Bernardus Abt 12 Special Edition.
★
534 characters
3.85
/5
rDev 0%
Good stop in Toco Hills for your beer supply. They don't have everything, but they do have a nicely balanced selection of crafts, some Belgians, some Germans, some decent Enlish brews like the Meantime line, and most of it is refrigerated in their giant cooler system. They always have stacks and stacks of the latest Terrapin offerings as well. Quality seems good, and I've certainly never had an issue with anything from here. Prices are fair and the service is brisk and no-nonsense, but not especially passionate or helpful. A good stop to load up on the basics- very good wine and liquor selection as well.
★
611 characters
4.15
/5
rDev
+7.8%
I've been buying from this place for about four years. I'm in there about every two weeks. Their Belgian selection has been growing ever since Georgia started allowing high-gravity beers, and they carry all of the Trappist beers and many Abbey ones. They get beers from all over the country and the world, and they're usually 50 cents or a dollar cheaper than the other stores in the area. I've only had one bad experience there, some stale Warsteiner, but otherwise an excellent store for beer and any other kind of alcohol.
★
525 characters
4
/5
rDev
+3.9%
This place is close to my girlfriend's house, so needless to say I frequent it often. They have a very good selection of beer. Their Belgian section is continuously growing and is located on the left just past the cash registers. They have many of Belgian beers refrigerated for those quick trips. The rest of the beer selection is impressive as well. The checkout is always prompt even if there is a line. Besides Green's this is one of the best package stores in the Greater Atlanta Area and the best in the Decatur area.
★
523 characters
Toco Giant Package Store in Atlanta, GA
88
out of
100
based on
14
ratings.