Dismiss Notice
Get 12 monthly issues of BeerAdvocate magazine and save $5 when you select "auto-renew."

Subscribe now →
Dismiss Notice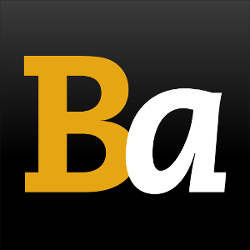 Join our email list →

And we'll send you the latest updates and offers from BeerAdvocate, because knowing is half the battle.
Barrel Select Gold
- Captain Lawrence Brewing Co.
| | |
| --- | --- |
| Educational use only; do not reuse. | |
Reviews: 14 | Hads: 66

3.14
/5
rDev
-27.6%
look: 3 | smell: 4 | taste: 3 | feel: 2 | overall: 3
On-tap at DeCicco's in Armonk. Something must have been wrong with the keg, because this was very, very flat. Some tartness, but virtually no carbonation. Flavor seemed a bit off as well, although the aroma was still there. I'll give the Captain a mulligan on this one.
★
273 characters
4.1
/5
rDev
-5.5%
look: 4 | smell: 4 | taste: 4 | feel: 5 | overall: 4
Waited too long to add this one. 375ml waxed and capped bottle into a Hill Farmstead flute. Shared with schen9303.
Beautiful beer. Pours a .5 finger foamy white head with moderate to poor retention. Beer is aptly named. Clear and golden. Spotty, sparse, and sticky lace with thin legs. Very Solid.
This one's as aromatic as I've come across in a while. Notes of cane sugar, lemon, pineapple, Brett funk, and a slight plastic-y, band-aid quality hit hard and big but fade quickly. Real tropical.
Opens pineapple, lemon, citrus and Brett. A small cane sugar presence adds a bit of sweetness that's balanced out by a mellow sour note. Plastic and some cobweb with a touch of woodiness round this one out. Finishes slightly tart with a filmy, lemon-tart aftertaste. A nicely complex beer that's very balanced in all aspects.
Light bodied with ample carbonation. Prickly and lively in the mouth and goes down smooth and slick. Finish is subtle and soft with a light barely-there aftertaste. This is really spot on for the style.
I'm excited to see where this one is headed but as is, this is very balanced in its flavor profile and just right in terms of feel. Color is also beautiful. Just hoping Golden Sour lives up to its name and gets a bit more tart with time.
★
1,270 characters
4.23
/5
rDev
-2.5%
look: 3.75 | smell: 4.5 | taste: 4.25 | feel: 3.75 | overall: 4.25
Bottle shared by cosmicevan, served in a Half Acre tulip. Bottled 6/12.
A: Pours a hazy golden straw color with a thin white head forming on the pour. It recedes quickly to a thin white ring that leaves some splotches down the glass. Seems a tad undercarbed.
S: Tons of stone fruit and berry notes with a under ripe green apple tartness. Light lemon grass with some sweet white wine grapes.
T: Same green apple from the nose with very mild sourness in the mid-palate. Tropical fruits with a mild pucker to them. Sweet vanilla notes with a touch of oak as well.
M: Light bodied with a low carbonation. Not prickly and effervescent like I would have liked, but still a tasty treat.
O: I enjoyed the mild sourness that this had in addition to a light acidity. The fruity flavors were great and I really enjoyed drinking this.
★
828 characters

4.26
/5
rDev
-1.8%
look: 4 | smell: 4.25 | taste: 4.5 | feel: 3.5 | overall: 4.25
Thanks to the person who brought and popped this open at our tasting! Pours a musky white, cloudy straw color with a light-white head that fades very fast, leaving nothing behind. The aroma is immediately sour - a nice combo of pears, peaches, and apricots. This one almost smells like a Sweetart, and ironically enough, shows signs of being mildly sweet and tart. Whouda thunk? Some light carbonation bubbles pop and explode into my nose as I'm taking a whiff, this one is pretty volatile. I wasn't picking up as much brett or funk as others have mentioned, kind of surprising. It's there, in a sort-of "wet wood" manner, but it's still more buried than I would have imagined.
The first thing my palate picks up on is the tartness, there's no holding back here. Sour, juicy green apple skins, pears, peaches, and even a touch of cherries make there way into the flavor profile. The tartness works quickly, exercising the cheek muscles nicely before settling into a drying sweetness. As the sour notes are fading away, out comes a nice, refreshing lemon zest flavor to wrap things up. The finish is pretty dry on this one with a mild oaky presence, probably due to the abundance of carbonation. Thin-ish body, crisp and slick.
Damn good wild ale/sour/whatever you wanna call it. Very drinkable and nearly puckering, this will give the sour freaks something to look forward to. The dry finish caught me off guard for being such a "juicy" beer in terms of flavor. Glad to have tried this one.
★
1,492 characters

4.27
/5
rDev
-1.6%
look: 4 | smell: 4.5 | taste: 4 | feel: 4.5 | overall: 4.5
Not sure who brought this to Ryan's place, but thanks! If it was Ryan, thanks again for hosting! Served in a Russian River tulip.
A - White foam settles to a collar, wisps, and spotty lacing. Murky peach flesh body.
S - Not at all what I was expecting - whoever put 'Sour' in the original beer name on here gets a fail. There's a massive tropical brett clausenii aroma, with some funk, as well as wine barrel and vanilla. Not very heavy on the 'sour', which is why I was initially puzzled, with only light lemon and apple peel tartness.
T - The taste has a bit more lemony acidity amid the fantastic tropical fruit. A tad more acidic than the aroma suggests, but heavier on fruity citrus and vinous flavors than anything else. There's a Saison-esque pale malt and vanilla lotion backdrop in there as well.
M - Zesty carbonation, medium body, dry finish, and only the mildest acidity. No perceptible alcohol.
D - Once I got past the fact that this wasn't really a 'sour' ale I enjoyed this quite a bit. Probably the best beer I've had in this series, as it eschews that plastic flavor I get from a lot of Captain Lawrence wilds. Would happily drink this again if it were easier to acquire. At least I know my palate isn't off, as digging up the beer description reveals this only had Brettanomyces added to it.
★
1,314 characters

4.3
/5
rDev
-0.9%
look: 4 | smell: 4 | taste: 4.5 | feel: 4 | overall: 4.5
New batch...woohoo..."bottled 2015" on the label
Small bottle, corked and caged
Pours hazed near golden Amber, eggshell head, stays a while, then goes to a broken up film, and some thick and short strands of lace
Tart apples on the nose
Brightly flavorful, crisp and tart, with notes of apples again, as well as pears. Moderate sour/tart bite....delicious...happy to try this treat...
★
389 characters

4.33
/5
rDev
-0.2%
look: 5 | smell: 4.5 | taste: 4 | feel: 4.5 | overall: 4.5
pour is hazed yellow with tight white head and small bubbles. Nose is brett forward, leathery and dusty up front with assertive tropical fruits, pineapple is nice with a touch of cheese. Taste is also very nice, very Brett forward but depth within it. Dry finish and leathery taste as tropical fruits and citrus take hold, heavy carbonation in a good way with a touch of cheese in the finish.
★
392 characters
4.37
/5
rDev
+0.7%
look: 4.25 | smell: 4 | taste: 4.5 | feel: 4.5 | overall: 4.5
Feels so light and elegant, with the effervescent joy of a mildly carbonated brett saison mixed with the attic-dust complexity of of a geuze, all mixed together in one smooth, easy package. Really well done! Glad I bought two.
Captain Lawrence should be focusing on their strengths, like this one here.
★
303 characters

4.42
/5
rDev
+1.8%
look: 4 | smell: 4.5 | taste: 4.5 | feel: 4 | overall: 4.5
From 12/01/12 notes. Big thanks to Knifestyles for hooking me up with a bottle of this one; thakns Chris, was nice to meet you! 375ml bottle poured into a flute. Bottled on 6/12/12.
a - Pours a murky yellow-brown golden color with one finger of off white head and moderate carb onation evident. Head lasts for 2 minutes or so.
s - Smells of some major funk, sour fruits, tart lemons, oak, vinegar, barnyard funk, citrus, hay, some vanilla. Really awesome nose; lots of funk and some nice sour fruits too. I like it a lot; seems quite gueuze-y.
t - Tastes very tart, with much more sour dark fruits than the nose had. Also tastes of barnyard funk, oak, sour citrus and lemon, earthy notes, vanilla, and vinegar. More sour fruit here as I expected in a CL sour. Different than the nose, but I enjoy it equally as much.
m - Medium body and moderate carbonation. Acedic and sour; very enjoyable.
o - Overall a fantastic new wild ale from CL; I liked it a lot. I thought it had a nice mix of funk and sour fruit throughout it; the nose was gueuze-like in its funk and the taste had more sour dark frui like a lot of other CL sours. I still like CDC better but I enjoyed this more than most of their other good sours lately. Would love to get another bottle of it.
★
1,263 characters

4.6
/5
rDev
+6%
look: 4.25 | smell: 4.75 | taste: 4.5 | feel: 5 | overall: 4.5
Waxed 375ml bottle into a Drie Fonteinen wine-style glass. Thanks Dan!
A: Cloudy pale gold body under a half inch of fine ecru head that leaves a good amount of delicate lace. Nice.
S: Fruity sourness, and lots of it. Peach, white grape, orange, lemon, and sugar-frosted grapefruit. A touch of acetic character in the background. Soft and intense at the same time. Excellent.
T: Follows the nose for the most part, with lots of citrus and some tropical notes up front. Raw lactic sourness midway through, with some cherry-tinged acetic notes on the clean finish. Delicious.
M: Soft, creamy, and well-carbonated at first, with the sourness ripping through with some tongue-numbing qualities. Perfect for the style.
O: Wonderful beer. We shared this right after enjoying a 3F Oude Geuze Vintage '08, and it was a real treat to compare a top-notch Geuze with a top-notch American Wild Ale. They could hardly have been more different, but each was amazing in its own way. Really, really glad I got to try it.
Cheers!
★
1,018 characters
4.62
/5
rDev
+6.5%
look: 4 | smell: 4.5 | taste: 5 | feel: 4 | overall: 4.5
Notes from tasting on 11/16. thanks to those locals who helped out on this one when i couldn't get to the brewery in the minute it was available, you know who you are! enjoyed from a captain lawrence tulip.
a - poured a murky golden yellow with thin fizzy head which was gone quickly. streaky lacing was left, but a really great color.
s - wow, smells great. some rotten egg with a white wine oak quality. some lemon rind with lots of vanilla...BIG vanilla notes.
t - OH WOW. vanilla with wine and oak. unreal sour. clearly obvious to me why it won gold. just phenomenal.
m - sour but not insanely puckering. the flavor is just the tops.
o - overall, tasting this brew clearly answers the mystery of how this won gold beating out all the beers it did. the vanilla and oak just compliment the sourness perfectly. what a beer!
★
829 characters

4.62
/5
rDev
+6.5%
look: 4.25 | smell: 4.75 | taste: 4.75 | feel: 4.25 | overall: 4.5
Thanks BA Dslim for hooking me up with a bottle of this in our most recent exchange, it is greatly appreciated. Prying the cap off reveals a bit of a gusher. Poured into a matching CL cervoise, the brew appears a hazed yellow to cloudy with a fizzy white finger of head. Stringy patches of lace stick to the glass.
This brew smells pretty fantastic. Lemony hints of yogurt with an overall tropical fruit feel. Mild raw oak and earth with a slight tingle of alcohol. It gets progressively more wild and funky as it swirls and warms up.
The flavor is tangy with citrus, oak and funk mildly like yogurt. A bit of rindy bitterness that finishes very clean. There is an overal tropical feel to this that blends well into the other components.
This is a light bodied brew with a lively amount of efforvescent carbonation. Overall this is a solid brew that is super easy drinking with a crazy amount of complexity to nerd out over. I would love to have more of this. It is unfortunate it is/was so limited. Thank you again Dan for the trade.
★
1,037 characters

4.7
/5
rDev
+8.3%
look: 4.5 | smell: 4.5 | taste: 5 | feel: 4.5 | overall: 4.5
"Golden Ale aged in barrels that once housed Cuvee de Castleton. All the fruit was removed from the barrel, it was given a brief hot water rinse and then filled back up. Aged for close to a year. Brettanonmyces was the only souring yeast/bacteria used. ABV around 7% based of the OG and FG of the beer."
Superb new offering from Scott. 375ml Gold waxed bottle consumed with friends Sat 10/20/12. Pours a slightly hazy golden color. Amazing effervescent qualities, crisp and light. Great character and complexity. Castleton characteristics shine though (next time we will do a Castleton side by side) Funk, citrus and some mellow barrel on the nose. Just the right amount of sourness, extremely drinkable. Delicious gentle sourness with some gueuze qualities, lemon finish.
Won GABF 2012 Gold in American-Style Sour Ale Category
★
830 characters

4.8
/5
rDev
+10.6%
look: 4.5 | smell: 4.5 | taste: 5 | feel: 4.5 | overall: 5
375 ml bottle.
pour is golden and slightly hazy, looks really nice.
the aroma is very aromatic, hints of citrus fruits, white table grapes,wet hay, oak barrel and band aid. taste is very nice. right off the bat I get the citrus, some pineapple and a nice tartness. a little bit of wood to finish off. very well rounded beer, a real joy to drink. one of the better sours I've had in quite a long time.
★
400 characters
Barrel Select Gold from Captain Lawrence Brewing Co.
91
out of
100
based on
14
ratings.