Dismiss Notice
Get 12 monthly issues of BeerAdvocate magazine and save $5 when you select "auto-renew."

Subscribe now →
Dismiss Notice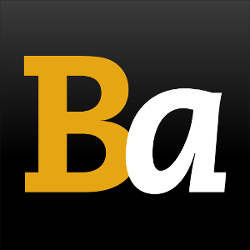 Join our email list →

And we'll send you the latest updates and offers from BeerAdvocate, because knowing is half the battle.
Three
- Surly Brewing Company
Reviews: 40 | Hads: 73
4.02
/5
rDev
+0.2%
look: 4 | smell: 4.5 | taste: 4 | feel: 4 | overall: 3.5
On draft at Hopleaf in Chicago.
Sampled a small glass, nice deep brown, clearish look with little head.
Sweetness hits the nose, you get the honey tone, then it opens up for vanilla and delicate spices. Very pleasant. Wow.
The deep malt hits on front, with chocolate tones, and then a massive honey sweetness finishes and coats and lasts on the pallet. I'm not sure they used enough hops to mellow the sweetness, my only real complaint.
Full bodied, with a heavy mouthfeel, stays around for sure. The drinkability suffers from the sweetness, you must be ready for this. It's a dessert sipper. Hard to think about finishing a full pint.
Forget the Strong Ale designation, it is strong but this is a true to style Braggot, with a great malt linked to the underlying Mead, I would love to try this mead on it's own. As a Braggot it is very well done, if a bit over the top on sweetness, Love ya Surly.
★
903 characters

4.15
/5
rDev
+3.5%
look: 4 | smell: 4 | taste: 4.5 | feel: 4.5 | overall: 3.5
Luckily got to try this at Hopleaf - served in a pint glass.
A - When I got the glass there was maybe a half finger of foam that dissipated quickly and left a thin ring of lace. Not sure if this was due to how the bartender poured it, so I'm going to give Surly the benefit of the doubt. Dark brown with some red highlights.
S - Reminds me a little of the Kuhnhenn Braggot. Sweet malt, berries, raisins, caramel, and honey. There's also a slight booziness to it.
T - Plenty of honey, caramel, sweet malts, and a slight sour cherry & Belgian yeast flavor. The high ABV is very well hidden, and the main flavor is a brown sugary sweetness. It drinks like a cross between a braggot & a quad. Very unique.
M - Thick, full-bodied, creamy, with slight carbonation. Very velvety and warming.
D - This is a one & done. It's high in ABV, and the sweetness gets a little exhausting - definitely a sipper, and probably best shared with a friend. If you're a mead/braggot lover this is a must try - otherwise it's more of a novelty.
★
1,025 characters

4.78
/5
rDev
+19.2%
look: 5 | smell: 4.5 | taste: 5 | feel: 5 | overall: 4.5
Served in a stemless wine glass. Enjoyed with lunch at Common Roots Cafe just before the keg was kicked! Manager told me it was half honey, half black Munich malt - doesn't that make it Braggot (http://beeradvocate.com/beer/style/114)?
A: 1 finger of dense tan creamy foam with tremendous retention. Opaque black doesn't match the manager's description of it as a 'Bright ale'. Looks like Guinness.
S: Floral hops with a bright (there it is) alcohol smell behind the hops. Maybe honey.
T: Fruity, tangy, delicious. This is new territory for me, I haven't had anything like it before. I could not ask for any improvements on the flavor of this beer. Sweet, but not cloying. Sweetness is grounded by the roasted malt.
M: Impossibly creamy, like on Nitro-tap (but wasn't, I checked). Delightful. Tiny bit of bitterness. Smooth.
D: I would have many of these. Not a session beer though! (I was surprised to see it listed as 10.00%!)
★
929 characters
3.96
/5
rDev
-1.2%
look: 4 | smell: 3 | taste: 4.5 | feel: 4 | overall: 4
I thought this was long gone in the cities, but I found some by chance last night when having dinner at the Groveland Tap.
A: Beautiful mahogany with amber hues. Very little carbonation.
S: Really not a lot at first. I let the beer warm up and thne I got some strong sweet caramel aromas backed up by a nice honey aroma. There was a slight herbal character and some fruitiness as well. I did get a hint of acidic almost vinegar like aroma at the end.
T: Sweetness predominates, but not just honey here. There is a vast complexity of flavors with honey, caramel, toffee, plum, and a slight fruitiness. You do get some mild alcohol flavors, but it adds to the complexity. Faint hops in the end that balance the brew out nicely. Very flavorfull and unique. Almost belgian quad-esque. Somewhat wine like.
M: Really quite light bodied and thin. Not what I was expecting, but still pretty darn nice. No carbonation felt.
D: This was a very interesting beer (braggot) to say the least. I've had mead, I've had beer, but never a braggot. I thought I would hate it, but I really liked it. I may have to brew one of these sometime. This is a definite must try for any Surly fan or anyone who is adventurous.
★
1,203 characters

4.52
/5
rDev
+12.7%
look: 3.5 | smell: 4 | taste: 5 | feel: 4.5 | overall: 4.5
Had this on tap at Stub and Herb's. Pours a dark brown color with no head and no lacing. Some foam does pop as the tulip is given a swirl. Aroma is very strange, to say the least. Yes, there's honey, some chocolate, and a bit of spice, but for some reason I was smelling A1 Steak Sauce in the nose. Weird, right? Well, I passed it to my girlfriend and asked her what she thought, and she said the same thing. There was some funky stuff going in the nose, but I kind of liked it! Taste was marvelous! Light chocolate and honey mixed together nicely, with some tart cherry flavors in the background, citrus hops bitterness galore, lots of spiciness, very complex and well balanced. This was my first braggot and it was delicious to say the least. Medium body, decent carbonation, but it was lost pretty quickly as I had to keep swirling to get a head. Alcohol was pretty well hidden and I drank this bad boy down pretty fast. This was an excellent beer and I was glad I got to try it while I could.
★
996 characters
4.34
/5
rDev
+8.2%
look: 4 | smell: 5 | taste: 4.5 | feel: 4 | overall: 3.5
On-tap at common roots café (thank goodness I might add because it's cold and I didn't want to have to ride my bike too far to try this!)
Appearance: Murky brown/black. Almost looks like I just ordered a glass of cold press. No real head, just a ring of small tan bubbles around the glass.
Smell: Very intriguing. The first thing that comes to mind is bourbon of some sort with fresh apple and tart cherry. The honey is also pretty obvious. It's somewhat acrid and funky in a way that some sours and lambics are, giving off a sour grape like aroma.
Taste: The honey is prominent and delicious as it mixes with the tart fruits (cherry, apple, white grape) It reminds me of a sour brewed with honey. Some reviewers said Quad and I suppose that's about right too but the fruit flavors seem more tart and sour than they do juicy. Either way, the flavors blend together wonderfully. Besides the fruit and honey mixing together there are some more subtle flavors that make up the back bone of this brew such as nutmeg, caramel, and brown sugar. It finishes with a very slight, and welcomed, bitterness.
Mouthfeel: Slightly syrupy but not quite as thick as one might think for a beer brewed with half honey. There's a bit of alcohol heat at the end.
Drinkability: I would say that one glass of this is just about perfect. You may want more, and if that be case then by all means! But its sweetness and high ABV make it more like a great brew to end your night with.
Overall: I found Surly Three to be absolutely fascinating, and delicious! I can see why some people have said that it's too sweet for their palate, but you've got to know what you're getting into. I mean, it's half honey for pete's sake! That being said, I thought it was actually quite refreshing because of the tart fruit flavors. This is definitely one to try if you have the opportunity and another great brew from Surly. Happy third birthday Surly!!!
★
1,921 characters

3.8
/5
rDev
-5.2%
look: 4 | smell: 4 | taste: 4 | feel: 4 | overall: 3
Sipped glasses of this on-tap at both the Muddy Pig & the Blue Nile over the past week - had to have some Three before it joins One & Two in the world of lost beers.
Three is very dark, just how dark is hard to tell in a murky bar setting. The nose on it is very sweet.
So is the taste. This is what I hoped for when, in my fallow & fickle youth, I tried Leine's Honey Weiss for the first time. Ain't no flippin' honey in that! Here, however, there's honey. I don't know how much, but I wouldn't dare take it outside in the summer. Bees would come from miles around to swim in it.
It's thick. Surly doesn't seem to give a butt about style, but this tasted more along the lines of a Quad to me. Whatever it is, it's tasty, but I'd be hard-pressed to down more than one a night, given the ABV & the fact it takes me about an hour to get through a glass.
Very good beer. Wish I had a bottle to see what some months would do to it, but that's just wishin'.
★
960 characters

4.28
/5
rDev
+6.7%
look: 4.5 | smell: 4 | taste: 4.5 | feel: 4.5 | overall: 4
"Black Braggot" they're calling it, and it's pretty damned black, under a creamy tanned head, about a 1/4 inch, long lasting in my Darkness goblet.
Sweetness hits the nose, you get the honey tone, then it opens up for vanilla, cream, cloves, and more delicate spices. Very pleasant.
Tasting it, and the honey hits again. It leaps up and slides all over the palate, coating the tongue, and dripping delight all over the mouth. I like honey, and I like honey beers. The taste starts off with loads of honey, then leans back, as caramel and cocoa malt flavors fill in and temper the sweet stuff some. Still sweet, but far from treacly. Very mellow.
Full bodied, to say the least, finish is solid, sweet and mellow, not too short, not too long...doesn't overstay it's welcome. I find this one irresistible, but it be wisest to control consumption and keep this as a lovely nightcap.
Cheers to Todd and Omar for another remarkable, utterly unique brew, and to three great years of Surly beers!
★
994 characters

4
/5
rDev
-0.2%
look: 4 | smell: 4 | taste: 4 | feel: 4 | overall: 4
Appearance: Murky brown, decent head, good lacing.
Smell: I have trouble smelling on-tap beers, but three did give a sweet honey aroma.
Taste: Starts with some honey sweetness and then I get a tart cherry flavor. Not overly sweet, but on the sweet side.
Drinkability: Tasty but too strong to have much at the bar.
Congrats to Surly on anniversary #3! This beer reminds me somewhat of a Belgian quad, with its sweet, tart, and fruity flavors. Good stuff.
★
458 characters
4.59
/5
rDev
+14.5%
look: 3.5 | smell: 4.5 | taste: 5 | feel: 4 | overall: 4.5
Appearance: Poured with almost no head and what was there dissipated in a minute or two. The beer is a clear beautiful dark brown color.
Smell: The honey is very prevalent in the smell there are fruity aromas and a little alcohol smell.
Taste: Very sweet honey flavor, dark fruit like cherries and plum, and then a sweet malt flavor. I can taste molasses, and as it warms up the honey becomes stronger.
Mouthfeel: Full bodied, a little syrupy, slight tingle on the tongue
Overall: Very strong bold flavors, predominantly sweet honey. Takes a little while to drink, but I enjoyed every last drop! A nice change for me, different and enjoyable beer!!
★
655 characters
4.87
/5
rDev
+21.4%
look: 4.5 | smell: 5 | taste: 5 | feel: 5 | overall: 4.5
First, I just want to say HOLY SHIT this is one amazing beer. Nothing like what I expected. This one is damn near perfect.
Appearance is a deep dark ruby red, almost black, much like a porter. Smell is amazingly sweet with just the smallest hit of roasted malt. Taste, as always, follows smell, very sweet, but also offering up a dryness that is hard to find is all malt beers. I went to Common Roots Cafe and ordered two off the bat, they keep their taps too cold. But for this one, I have to say that a little on the colder side is better. It gets a little raw as it warms up. What I would really like is to see some of this stuff get aged for a year or two, maybe at Cafe Twenty Eight?
Nice creamy body, a little thin but the low levels of carbonation make up for that.
At 10%ABV this one is dangerously drinkable, the two I had were gone way to fast and if they wern't 6 bucks for a 12 oz pour I might have had more..
This is yet another amazing beer from Todd and Surly, I can't wait to try Four...
★
1,008 characters

3.3
/5
rDev
-17.7%
look: 3 | smell: 3 | taste: 3.5 | feel: 4 | overall: 3
Dark brown pour with no head to speak of, which can be expected as this is true to style with very little carbonation. But it isn't the best looking brew in general. There is a lack of aroma, I get very small hints of honey and dark sweet malts, but they are hard to search for. Taste is extremely sweet, which is to style, but honestly a style I am not enamored with. Mouthfeel is nice and smooth, with a definate coating of sugars on the way down. The aftertaste is something I can't quite pick out, but the taste as someone next to me put it "tastes like flat coke" which is somewhat true, but I don't get the coke, I get flat sweet malts, mostly caramel. The best of their anniversary beers to me, but again, just not a beer I will seek out.
★
745 characters
3.7
/5
rDev
-7.7%
look: 4 | smell: 4 | taste: 3.5 | feel: 4 | overall: 3.5
Waited patiently @ the Blue Nile to try this, lots of Surly sheep running around.
A: Dark syrup, with little head that was poured into a D Tremens tulip.
S: Smells like alcohol, what have I gotten myself into? There is also some good-natured sweetness and dark malts.
T: Unique and intense. A domineering sweetness makes me realize that this beer is not to my extreme liking. The uniqueness and bright molasses-like notes make it pleasant though.
M: This thing felt like Nyuil-lite, good coating of the mouth, yes um.
D: Domineering sweetness led me to drink another beer, of course it was a Surly still :p
★
611 characters

4.04
/5
rDev
+0.7%
look: 3.5 | smell: 4.5 | taste: 4 | feel: 4.5 | overall: 3.5
A- Small white head that dissipated quickly. Dark reddish brown beer, very dark.
S- Up front honey, and caramel. This is a very sweet smelling beer. Lots of sweet malt with very little hop presence. some nice alcohol comes through but is not overwhelming. This beer smells almost like a cognac.
T- Huge sweet flavors, mostly honey with hints of caramel, molasses and roasted almonds. A slight sour presence midway through that leads to a hop bitterness then back into a malty sweet base. plums, and pears make a small appearance in the flavor. Again the flavor reminded me of a cognac.
M- Thick oily mouth feel, that is more then welcome. This beer coats your mouth with nice sweet honey.
Overall- This is a very interesting beer. It taste like a liquor or a cognac, if you like sweet and like to get drunk quick this is the beer for you!
★
846 characters
3.91
/5
rDev
-2.5%
look: 3 | smell: 4.5 | taste: 4 | feel: 4.5 | overall: 3
on tap at the blue nile.
A: Dark brown with semi opaque edges. small off white head with no lacing.
S: Strong sweet honey scent that quickly becomes very strong molasses accompanied with noticeable alcohol. Although the alcohol is detectable this is a very appealing brew that smells very unique.
T: Extremely sweet up front with VERY bold honey subsiding into a sweet molasses finish with strong alcohol, it's very unique not argueable at all.
Overall: Amazing mouth feel, very bubbly and easily drinkable in a physical aspect, however its very overpoweringly sweet and though to drink much of, which is not to say it doesn't taste amazing, but 12oz is quite a mouthfull. very good for what it was...and it knows exactly what it wants to be, I'm sure Todd was very aware of the level of sweentess that this brew would produce. Very in a small dosage. Well done Surly, congrats on the three years!
★
902 characters
Three from Surly Brewing Company
89
out of
100
based on
40
ratings.