Dismiss Notice
Get 12 monthly issues of BeerAdvocate magazine and save $5 when you select "auto-renew."

Subscribe now →
Dismiss Notice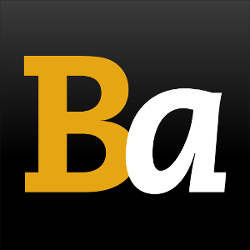 Join our email list →

And we'll send you the latest updates and offers from BeerAdvocate, because knowing is half the battle.
Reserve Wheat Ale
- Telegraph Brewing Company
| | |
| --- | --- |
| Educational use only; do not reuse. | |
Reviews: 82 | Hads: 172

3
/5
rDev
-23.9%
look: 3 | smell: 3 | taste: 3 | feel: 3 | overall: 3
A: Pours very light yellow with a highly carbonated head. Poured into a pint glass and about a quarter of it was head. It dissipates pretty quickly and leaves no lacing.
S: Smells pretty light with some mild floral notes. And a hint of sourness.
T: I didn't really pay to much attention to the label when I bought this. I saw "wheat ale" and was expecting more of a hef style. So it was a bit of a surprise when tasting it, but not really a bad surprise. There's definitely some sourness there, but not enough to make you pucker. I'm also tasting a little lemon/lime flavor, but not too much.
M: Feels decent in the mouth. Only slightly tart, and a lot of carbonation.
D: Easily drinkable. I usually take a little more time when drinking a beer, but I find myself taking bigger mouth-fulls of this one, so it's going down pretty easy and fast.
★
847 characters
3.68
/5
rDev
-6.6%
look: 4 | smell: 3.5 | taste: 3.5 | feel: 3 | overall: 4.5
Easy drinker. Light, not a lot of mid or finish. Ok nose with slight funk and very slight sour. Maybe a beer to intro people to this style. But ver light and not complex. Though with 3-6 months of bottle conditioning age I could see a bit more happening. There are others in this style I'd rather pick up.
★
305 characters

4.3
/5
rDev
+9.1%
look: 4 | smell: 4 | taste: 4.5 | feel: 4 | overall: 4.5
A: Bright straw yellow with a dissipating head.
S: Sweet and sour wheat with some floral notes and a mild lactic bite.
T: It's a very well done Berliner Weissbier for my taste, but it's certainly on the mild end of the sour spectrum for this style. The tartness is restrained, which I really appreciate because it brings out more of the spicy wheat flavors. There are also notes of lemon and coriander.
M: Good, mild tartness. Admittedly, it probably goes downhill with age. So, drink it fresh.
D: Very drinkable, very refreshing. Compared to the German versions I've tried, this beer is more accessible. It's almost like they blended a small amount of an APA or another mild style into it. The Berliner Weissbier tang is there, but there was little actual pucker in my mouth. I hope that more American breweries take up this style if they can achieve results like this. Then again, I wonder how much my reaction is from just being able to have this beer very fresh, while the German beers suffer from the time lag of importing. In any event, I hope that people try this beer and realize that it's a style that has the potential for returning to popularity among American palates.
★
1,184 characters
4
/5
rDev
+1.5%
look: 4 | smell: 4 | taste: 4 | feel: 4 | overall: 4
Bottle from San Roque Liquor in Santa Barbara.
Cloudy pale golden pour with a fizzy white head that dissipates.
Lemon sourness in the aroma.
Soft, wheat character presents a distinctly citrusy sourness. Some lactic sourness. Pretty clean. Grassy (probably from the wheat). Minimal funkiness (with Brett added, this may develop later). Somewhat floral. Nice.
Low to medium carbonation with a nice, dry finish. Refreshing.
Drinkability is very good. Perfect for a hot day.
Recommended. Not as sour or as complex as some, but still very nice.
A couple comparisons:
If you want something more complex and floral, try the 1809. If you want something with way more lactic sourness, try the Bruery Hottenroth.
★
713 characters

3.8
/5
rDev
-3.6%
look: 4 | smell: 4 | taste: 3.5 | feel: 4 | overall: 4
From the label:
"This intensely sour 'wild ale' recalls the earliest rustic beers crafted centuries ago before brewers had an understanding of controlled fermentation. Brewed with the addition of lemon verbena, as well as lactobacillus and brettonomyces, Telegraph Reserve Wheat is an all-together different beast from modern beer. Not for the faint of heart, this special brew is available in extremely limited quantities."
Picked up a bottle of this today at SouthBayDrugs.
Very pale yellow with an inch of egg shell white foam, good retention. Some lacing. Cloudiness with the yeast pour. Decent look for a Berliner weiss type beer.
Grassy, lemon, wheat, lacto, little brett. Pale malt sweetness in the background. Sour orange, and a bit of an herbal aroma. White pepper too. A little more funk and yeastiness with the yeast pour. Good aroma.
Light and tart with an herbal lemon flavor in the finish. Maybe a little tart nectarine and orange but very subtle. Not too complex but I'm sure some time in the bottle would be good for this beer.
Medium-high carbonation, slightly tart and refreshing. Excellent for a summer beer.
★
1,134 characters
4.44
/5
rDev
+12.7%
look: 4 | smell: 5 | taste: 4.5 | feel: 4 | overall: 4
I came to this from Craig at City Beer in SF. I asked for a couple of his recommendations to send home to the East coast, and this was a great choice.
I have not heard of Telegraph, but they made a great brew! Tonight for dinner, I made a grilled chicken with spinach/lemon pesto. The wheat ale made a great pair for the dinner.
Appearance - hazy in color, looks "wheaty," yet appropriate.
Smell: lemony.
Taste: a little sour, then sweet. you can really taste the brets...
Mouthfeel: not too dry, but very good.
Drinkability: love it. If I could, would buy it again.
It was bottled on Jan 12, 2009 - I don't think it would make a good aged or cellared beer.
Cheers!
★
673 characters
4.09
/5
rDev
+3.8%
look: 3.5 | smell: 4.5 | taste: 4 | feel: 4 | overall: 4
This is, by far, my favorite Telegraph beer out of the ones I've tried. The style is basically consensus between all of us drinking it at Beachwood BBQ - Gabe in particular thinks it's a Berliner Weissbier, and I'm inclined to agree.
On tap at Beachwood. From notes:
Appearance: Very thin head, very spotty lacing that is fairly weak in staying power. The body is a hazy pear/peach color, appropriate for a wheat beer.
Smell: "Pear city," as my notes say. Lots of pear in the aroma, followed by cork wood, apricot, and belgian yeast. A hint of peach in there, too. Really a fairly fantastic smelling beer, if for no other reason the pears.
Taste: Apricot on the front end, followed by pears, straw, and sourness on the back end. Surprisingly drinkable, and surprisingly addicting. A bit cider-like.
Mouthfeel: Good carbonation, and juicy. Very slightly dry.
Drinkability: Intensely drinkable. A great beer.
★
924 characters
Reserve Wheat Ale from Telegraph Brewing Company
88
out of
100
based on
82
ratings.