Dismiss Notice
Dismiss Notice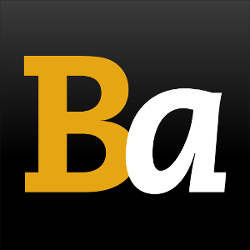 Join Our Email List →
And we'll send you the latest updates and offers from BeerAdvocate, because knowing is half the battle.
Dismiss Notice
Organic Ale
- Barossa Valley Brewing
| | |
| --- | --- |
| Educational use only; do not reuse. | |
Reviews: 9 | Hads: 14
Reviews by SmashPants:

3.53
/5
rDev
+2.3%
look: 4 | smell: 3.5 | taste: 3.5 | feel: 3.5 | overall: 3.5
Bottle: Nice brown bottle, very stylish label per the BVB standard. Nice indeed, a quality package.
Appearance: Brilliant cloudy / hazy orange colour. A large, yellow-white head, fairly fluffy with reasonable lacing. Looks enticing.
Aroma: Quite fragrant English grass and hay hops.
Taste: Lots of farmhouse hop flavours - grass, hay, does taste organic, funnily enough. Definitely hop based, rather than malt.
Aftertaste: Hop flavour persist, does need a bit of a heavier malt base to even it up.
Mouthfeel: a touch too high in carbonation, but otherwise pretty much spot-on.
Overall: Quite a nice beer, don't know what the 'organic' refers to - possibly just to bump the price up. Good hop flavours, but could do with a touch of malts to back the whole thing up.
★
771 characters
More User Reviews:
3.63
/5
rDev
+5.2%
look: 4 | smell: 3.5 | taste: 3.75 | feel: 3 | overall: 3.75
Pours amber with a small creamy head. Fruity hoppy aroma with floral and spicy notes also showing. Lots of caramel and honey underneath. Malt dominates the flavours, lots more honey and caramel until the bold hoppy bitter finish. Well balanced.
★
244 characters

3.51
/5
rDev
+1.7%
look: 3 | smell: 4.5 | taste: 3 | feel: 3.5 | overall: 3.5
Well I don't think I have ever seen a beer this cloudy before and that is with heaps of sediment still left in the bottle. It's a dull looking straw colour. Reasonable looking head. Doesn't look that appealing to me.
The aromas are a different proposition. Lots of tropical fruit. Bits of pineapple and passionfruit in there. Lovely. A bit of grassiness as well.
Quite a bit of bitterness up front. Where have the fruits gone? It's like they have left a shadow but the hops totally overwhelm everything. That's a shame.
Medium bodied.
Ok but could have been so much better if they had held back on the hops a bit more.
★
622 characters

3.74
/5
rDev
+8.4%
look: 3 | smell: 4 | taste: 4 | feel: 3 | overall: 3.5
Pours a hazy dark honey, nice white head that fades fairly quickly.
Smells floral, an almost mead-like aroma too, with a touch of spice.
Flavours support the aroma, with an attractive late-hopping (English Nobel, say, Goldings), and a decent bitterness at the back.
Finishes a little bit short, maybe a touch soapy in mouthfeel.
All up a good English Pale, and good for two or three pints.
★
389 characters

3.5
/5
rDev
+1.4%
look: 4 | smell: 4 | taste: 3.5 | feel: 3 | overall: 3
Pours with an orangey colour, steady carbonation feeding a very strong fluffy pearl head. Very nice lacing. Good-looking ale, quite English.
A fair few hops on the nose with good fruity characters. Nice and refreshing with a hint of sherbet and citrus.
Very hoppy flavour, perhaps over-hopped with less fruit than the nose. Most flavours are kind of killed by the hops although there is a hint of dust and grass which makes this a very earthy ale and not particularly refreshing. Mid-palate is slightly sour, and finish is long and bitter but a bit too gritty to be a pleasant clean finish. Quite American in style only without the floral fruity characters associated with the APA style. Basically it's over-hopped only without enough malt to compensate. It's nice, but not wonderfully drinkable.
★
798 characters
3.48
/5
rDev
+0.9%
look: 4 | smell: 3.5 | taste: 3.5 | feel: 3 | overall: 3.5
Nice cloudy brilliant orange with a big gushy head of yellow-white bubbles. Excellent lacing. Looks pretty damn tasty.
Nice, slightly English hoppiness on the nose, but plenty of it. Quite fragrant, grassy a little hint of fruit, but with a slight copper character, reminds me of the English styles. Nice.
Quite a robust bitter note; lots of grainy gritty organic bitterness. It's quite sharp, not a lot of malt to back it up, and it could use a little more. Mouthfeel is also not as smooth as it could be. Otherwise, it's quite pleasant, very drinkable, and a good emulation of the English style.
★
603 characters

3.75
/5
rDev
+8.7%
look: 3.75 | smell: 3.75 | taste: 3.75 | feel: 3.75 | overall: 3.75


3.2
/5
rDev
-7.2%
look: 3 | smell: 3.5 | taste: 3 | feel: 3.25 | overall: 3.25
Poured at a good temperature with a smallish off white head that didn't last and no lace. Color is a little hazy amber. Aroma is a pleasing malt, hop, fruit, caramel, toffee, spice, funk. Flavor's like nose, but is more coarse. Mainly it's bitter up front, then tang, little bit of malt sweet, then hop flavor, not much blending or complementing. Body's ok except the bitter/tang thing is a little over aggressive and just doesn't all work together. Finish is like flavor. Again this beer would benefit greatly with improvement of flavor.
★
538 characters

3.22
/5
rDev
-6.7%
look: 3 | smell: 3.5 | taste: 3 | feel: 3 | overall: 3.5
Clear amber colour with no head.
Mild citrussy, earthy hops with a touch of biscuity malt.
Shap malt with mild hop character. There's a slightly off lemony note as well which is a bit harsh.
Medium-light body with high carbonation. Far too gassy.
A simple beer with a couple of faults.
★
289 characters
4.1
/5
rDev
+18.8%
look: 4 | smell: 4 | taste: 4 | feel: 4 | overall: 4.5
Appearance - 4.0
Pours a frothy two fingers of off-white head over a slightly hazy amber coloured body. Head retention is good.
Smell - 4.0
A mild, pleasant aroma of biscuity malt, caramel, citrus and floral hops.
Taste - 4.0
A very tasty pale ale that sits somewhere between the English and American styles. Biscuity malt flavour, some dusty yeast, although less than many other Aussie craft beers. Bitterness is assertive, near that of LCPA, hop flavour is quite American, reminiscent of orange zest and grapefruit. The finish is dry and very moreish. Lovely stuff.
Mouthfeel - 4.0
Moderately carbonated with fine bubbles.
Drinkability - 4.5
A very sessionable ale that I would be happy to drink any time.
OVERALL - 4.05
Looking at the average rating, I definitely think that this is an underrated beer, and one of the best brewed in Australia. Having already enjoyed their "Bee Sting" I am exciting to see what is next to come from Barossa Valley Brewing.
★
963 characters
Organic Ale from Barossa Valley Brewing
-
out of
100
based on
9
ratings.