Dismiss Notice
Dismiss Notice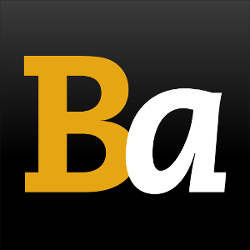 Join Our Email List →
And we'll send you the latest updates and offers from BeerAdvocate, because knowing is half the battle.
Dismiss Notice
Weltenburger Kloster Barock Dunkel
- Klosterbrauerei Weltenburg
| | |
| --- | --- |
| Educational use only; do not reuse. | |
Reviews: 136 | Hads: 252

3.63
/5
rDev
-6.4%
look: 4 | smell: 3.5 | taste: 3.5 | feel: 3.5 | overall: 4
1Pt .9 fl oz bottle
Appearance: Poured a Dark ruby cola like color with a big head of foam to it.
Smell: Burnt malts with a hint of caramel. Not much of a smell to it.
Taste: Caramel, roasted malts with just a slight taste of chocolate.
Mouthfeel: medium bodied, carbonated, with a bitter burnt malt aftertaste.
Drinkability: The drinkability is high for me, because I got this beer for $1.59. If you can get at that price get some. But I can't see paying much more for this beer. I'll continue to stick with their Asam-Bock.
★
531 characters
2.74
/5
rDev
-29.4%
look: 4 | smell: 2.5 | taste: 2.5 | feel: 3 | overall: 3
Burnt sienna tops with a healthy stack of beige.
Nose of burnt honey and molasses, interrupted by rusted metal and rude minerals.
Begins toasty, bread flaked with bitter chocolate. Expands towards butterscotch and caramel, but is cut short by the same sense of machinery as clued by the nose. Salt and calcium, iron, and rust. Rides out with astringency, without noteable hop contributions.
Light bodied, but too coarse to be drinkable.
★
441 characters
3.26
/5
rDev
-16%
look: 3.5 | smell: 2.5 | taste: 3.5 | feel: 3.5 | overall: 3.5
Glassy tobacco brown (that appears more ruby than brown when backlit) topped by a firm head of ecru foam that maintains a gently rounded mesa as it deflates. Fat fingers of fluffy foam find purchase on the glass, although they appear somewhat uneasy about their long term prospects.
The nose is weak and uninteresting. It's lightly malty with a 'darkness' that smells more like it comes from dark Karo syrup than from roasted malt. There may be a faint cocoa powder presence, but then again, there may not be. In the end, the aroma is simply too underpowered to allow much dissection.
It's been a good, long while since I've had a Munich dunkel lager and it looks like I'm going to have to reset my palate. Several sips later... Barock-Dunkel is malt-dominant with a subtle, but substantial enough, amount of flavor. I taste gently roasted malt with the suggestion of weak cocoa and black tea. It's sweeter than it is bitter, but it's neither really.
The finish is short and exceptionally clean with a slight metallic linger. The body/mouthfeel is light-medium at best and the amount of carbonation is on the low end.
It's interesting what one discovers when reading the fine print on labels. Along the side of the back label, in print so fine as to suggest embarrassment on the part of the brewers, are listed the ingredients: water, malted barley, hops and hop extract. Uh... yeast is necessary in the brewing of beer the last time I checked. Hop extract is an affront to my sensibilities as a hophead, but I'll try not to let that adversely affect my impressions of Barock-Dunkel. Bottom line: this is pretty close to average beer.
★
1,646 characters
1.42
/5
rDev
-63.4%
look: 3 | smell: 1 | taste: 1.5 | feel: 2 | overall: 1
The front label lets us know: "Contents: Beer". Thanks, fellas. I wouldn't have figured that one out.
I'm trying very hard to think of good things to say about this stuff. I don't like to write straight-up negative reviews. But I'm finding it difficult to say anything kind about this horrendous Kloster-fock of a beer.
Okay, it doesn't look bad. It's dark brown like leather or tree sap. The small foamy head laces the glass a li'l bit.
Speaking of tree sap: I can't help but use earthy descriptors for the smell and taste. Smell: bark, grain, dirt, straw, figs, prunes, yeast. Along with the yeast is a faint tomato soup odor. Anything that reminds me of tomato soup is already starting off on the wrong foot. Somehow, it manages to smell syrupy on top of all this.
The taste is heavy on the syrupy sweetness, like a Scotch ale. Lots of plum/fig type fruitiness. Tastes like dirt and tree bark, too. Makes me wonder if "Barock" is German for "bark".
It's almost impressive, in a way, that so many bad tastes and smells can be crammed into one bottle.
Although the freshness date is 4-2-05 (which probably means Feb. 4, 2005 since this is brewed in Deutschland), I can't help but think that this bottle must have been sitting out in the bright lights of World Market for way too long. Or maybe the "05" means 1905. The objective reviewer in me says that a beer can't possibly be meant to taste like this and wants to buy another bottle just in case this one was horribly spoiled. The realistic part of me, however, would rather spend $2.29 on a pint of pureed cow manure.
★
1,590 characters

3.47
/5
rDev
-10.6%
look: 3 | smell: 3.5 | taste: 3.5 | feel: 3.5 | overall: 3.5
Appearance – This one was brown with a reddish hue and a fairly big head that didn't show much retention.
Smell – The malts were very sugary here. I could pick up some caramel and sweetened molasses as well.
Taste – The malt was much bigger at the taste. The molassess also came out big. The finish was extremely sweet, almost fruity.
Mouthfeel – This Dunkel Lager is light to medium-bodied with some subtle carbonation and no bitterness.
Drinkability – This is not my idea of the style, but it wasn't bad and definitely drinkable.
★
550 characters

4.23
/5
rDev
+9%
look: 4.5 | smell: 4 | taste: 4 | feel: 4 | overall: 5
Wow what a nice pour!A medium brown with a reddish tint with a huge foamy head that sticks nicely to the glass,aroma is very cracker-like with a touch of cocoa but just a touch.A very clean tasting beer lightly sweet and grainy with a touch of iron and a hint of clove.Now this is a beer to drink for any occasion clean but satisfying and just enough flavor to make it interesting a real winner.
★
395 characters
3.58
/5
rDev
-7.7%
look: 4 | smell: 3.5 | taste: 3.5 | feel: 4 | overall: 3.5
Dark brown color. Head is small and foamy white. Aroma is slightly sweet and malty. A mild bodied dunkel. Mild taste. Nice sweet malt flavor. Well balanced. Mouthfeel is full and round. Finish is clean and crisp. Aftertaste is slightly bitter. Nice beer
★
253 characters
3.36
/5
rDev
-13.4%
look: 4 | smell: 3 | taste: 3.5 | feel: 3 | overall: 3.5
Rasins and mollasses in both nose and flavour, some burnt toast. Creamy and raisiny palate, with some nice burnt bitterness in the finish, some roast, slightly sticky and sweet, pleasant dunkel however it couyld be a little less sweet and could with a touch less of that mollasses flavour.
★
289 characters
3.28
/5
rDev
-15.5%
look: 4 | smell: 3.5 | taste: 2.5 | feel: 3 | overall: 4.5
Presentation: 17 oz. brown bottle with no freshness date. Mildly quaint graphics of a vernal Alpine village.
Appearance: Clear amber hue, mid-sized light brown head, heavy lacing.
Aroma: Caramel malt with chocolate notes.
Taste: Light caramel/chocolate maltiness followed by a clean, mild flowery bitterness.
Mouthfeel: Thin. Lightly carbonated.
Notes: All in all a subdued brew. Flavors need to be punched in the face. For better or worse, goes down like water.
★
477 characters
4.2
/5
rDev
+8.2%
look: 4 | smell: 4 | taste: 4.5 | feel: 4 | overall: 4
Pours a beautiful amber/brown color with a nice fluffy light brown/tan head that retains well. Great aroma of nice earthy yeastiness and some smooth caramel maltiness. The first taste is that of the caramel maltiness that nicely transitions into some great chocolatey flavors. The earthy/herbal yeasty qualities are also very much present in the flavor as well and are very nicely done. The maltiness of this brew gives it a great smoothness while it is kept fairly chewy by the yeasties and is also well carbonated. This is one very drinkable brew and I would definitely suggest it to any who can find it.
★
611 characters

3.78
/5
rDev
-2.6%
look: 4 | smell: 3.5 | taste: 4 | feel: 4 | overall: 3.5
Dark brown in color, with some mahogany tinges to it, Barock-Dunkel has a thin, fine head, and decent lace. Mild, malty nose, with some roasty-choco notes showing up. Overall it displayed some good mouthfeel. Tasted some mild malt sweetness right off, and some toffee notes, too. A bit of a peaty/smoky character seemed present. Finish comprised of some bitter, roasty notes. Not bad.... Prosit!!
overall: 3.85
appearance: 4 | smell: 3.5 | taste: 4 | mouthfeel: 4 | drinkability: 3.5
271
★
489 characters
Weltenburger Kloster Barock Dunkel from Klosterbrauerei Weltenburg
87
out of
100
based on
136
ratings.