Dismiss Notice
Dismiss Notice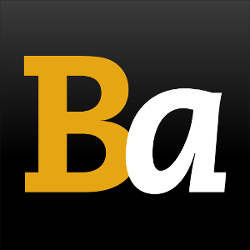 Join Our Email List →
And we'll send you the latest updates and offers from BeerAdvocate, because knowing is half the battle.
Dismiss Notice
Chipotle Ale
- Rogue Ales

Educational use only; do not reuse.

Brewed by:
Rogue Ales
Oregon, United States

Style | ABV
Chile Beer | 5.50% ABV

Availability: Spring

Notes & Commercial Description:
Beer added by: TastyTaste on 03-09-2002

Label of 22 oz bottle:

8 Ingredients: Harrington, Klages & Maier Munich Malts; Cascade & Willamette Hops; Chipotle Peppers, Free Range Coastal Waters & Top Fermenting Pacman Yeast.

No Chemicals, No Preservatives, No Additives.

Dedicated to Spanish author Juan de la Cueva, who, in 1575, wrote of a Mexican dish that combined seedless chipotles with ale.

This ale is deep amber in color with a rich malty aroma, and delicately spiced with smoked Jalapeno peppers to give it that extra bite!

Oregon Brewed - Established 1988

Oxygen Fixing Caps - 35 IBU
Reviews: 693 | Hads: 1,383

3.32
/5
rDev
-7.5%
look: 4 | smell: 2 | taste: 3.5 | feel: 4 | overall: 4
My wife picked this up and made me listen to the Dead. Go figure.
The beer poured a nice color, and look like quite a beer. Oddly enough, There was no detectable smell. The taste was quite muted as well. I wasn't really aware of the taste, but I sensed a smokey aftertaste. It was a decent base ale, but I'll probably not be spending upon it again.
★
351 characters
4.1
/5
rDev
+14.2%
look: 4 | smell: 4 | taste: 4 | feel: 4 | overall: 4.5
Pours a nice orange. A bit hazy with thousands of little bubbles of carbonation. A thick slightly off white head gave away (slowly) to a thick collar all the way down.
Aroma. Malt, pepper and spice move across the nose. (sniff) malt, hops and maybe a hint of smoke?
Taste: All malt at first then a small hint of hopes and the smoke pepper come in (ever so lightly) a sweet finish at the end. Great mouth feel and very drinkable . Another fine Rogue Beer.
★
463 characters

3.97
/5
rDev
+10.6%
look: 3.5 | smell: 4 | taste: 4 | feel: 4 | overall: 4
22 oz. Bottle
The ingredients list says "smoked chipotle peppers." Isn't that redundant?
Appearance: This was a hazey, amber-orange beer. On my first pour, a coarse white head, only one finger high, rose up and disappeared in a flash. Not even a ring was left by the time that the glass was half empty. I must have had my head up my ass on that first pour, though. The rest of the bottle poured with a huge, dense head that lingered and left a ton of lace.
Smell: From the bottle, this brew smelled very smokey, almost like the Rogue Smoke Ale (Nooooo!!). From the glass it was totally different. There were classic malt and hop aroms combined with a subtle smokiness. When I first smelled this beer, I thought that I caught a whiff of some spice from the peppers. That was the only time that I could detect it, though.
Mouthfeel: Medium bodied and very smooth.
Taste: The usual malt and hops were present in this beer, and it was all overlayed by the smoke flavor from the peppers. There is also a sour twang on the tongue. Could this be attributed to the peppers? Anyway, the finish is when a very mild spiciness kicks in. After my second pour, some yeast flavors joined the party.
This beer was pretty good. If someone *has* to make a beer with peppers in it, it should taste like this.
★
1,305 characters
3.73
/5
rDev
+3.9%
look: 3.5 | smell: 3 | taste: 4 | feel: 4 | overall: 4
Beer is a hazy golden. Small creamy off-white head sits on top. Pretty light nose for a Rogue beer. A little malt and some citric hop tones. I wasn't expecting to love the taste of this beer (or any pepper beer for that matter), but the pepper notes are ever so subtle. This is actually an enjoyable brew. The pepper tones are kind of appealing. Other than the pepper, there is a nice mix of malt and hops. A little caramely. A little spicy hop bite as well. Overall, this one is pretty good.
★
492 characters

3.61
/5
rDev
+0.6%
look: 4 | smell: 3 | taste: 4 | feel: 3.5 | overall: 3.5
Mexicali pours with a modest finely-carbonated white head, over deep golden, slightly hazy liquid. Nose is a bit of lightweight malt with a light note of sulphur. Tastes malty at first, with a very slight smokiness from the Chipotle peppers, then a nice although quite subtle heat is felt in the throat, subsiding quickly. Finishes a bit weaker than I remember (it's been a year or two since I last tasted it) it used to have a bigger flavor to it, but still is a unique departure in the Light Ale catagory.
★
507 characters

3.43
/5
rDev
-4.5%
look: 3.5 | smell: 3 | taste: 3.5 | feel: 4 | overall: 3.5
very interesting....deep copper color, medium head and some lace. almost a neutral smell with just a hint of smoke and rogue hops. nice full mouthfeel gives way to some malt, a bit of hops and smoke and then a slightly warm chipotle finish. the amount of heat is just right and then leaves a smoked aftertaste. very tasty...would go great with some cheese and crackers and some smoked meat. a slightly lower score for drinkability because this beer will not agree with everyone...but i loved it!
★
500 characters
4.1
/5
rDev
+14.2%
look: 4 | smell: 4 | taste: 4.5 | feel: 4 | overall: 3.5
First pour: light golden with lager-like clarity and full head. Second pour: darker orange, hazy and no head at all. Musty odor with traces of smokiness and vague hops. Gentle malts are quite subdued and make room for the bold finish which is actually more smoky than spicy. Still the peppers linger in the finish, long beyond the beer, and build up strength in a way that is completely atypical for any beer I have tried, but right in line with the properties of hot peppers. The beer itself is quite nice and refreshing, smooth, and the smokiness is closer to a Bamberger Rauch. I could go either way with this beer; it woud be equally good - and much less intrusive - without the lingering burn, but it does make the beer interesting, even unique.
★
750 characters

4.3
/5
rDev
+19.8%
look: 4 | smell: 4 | taste: 4.5 | feel: 4 | overall: 4.5
Presentation: 22 oz. bomber with no freshness date.
Appearance: Richly golden in colour with a thick pasty white lace that retains very well.
Smell: Some fruitiness, malt sweetness and a touch of smoked tangy pepper.
Taste: Very smooth with a mild crispness, rich and medium bodied. A thin layer of malt is first then a mild smoke kicks in as well as a mellow tangy hot pepper that has a faint touch of heat to it, perhaps some of the tangy flavour is from the cascade hops. Soon after is an underlying malt (bready) and a bit of hop flavour ... yet the more you drink the more you feel the heat, though it does not get hot or over bearing. Very clean in the finish with a fading heat.
Notes: Seriously one of the best spiced/herbal ales we have ever had ... some complex yet very well balanced and oh so drinkable all at the same time. A generous addition of smoked chipotle peppers give this brew the heat and smoke.
★
930 characters
Chipotle Ale from Rogue Ales
81
out of
100
based on
693
ratings.