Dismiss Notice
Get 12 monthly issues of BeerAdvocate magazine and save $5 when you select "auto-renew."

Subscribe now →
Dismiss Notice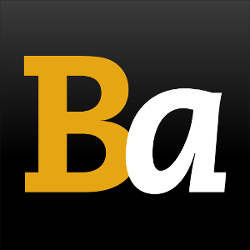 Join our email list →

And we'll send you the latest updates and offers from BeerAdvocate, because knowing is half the battle.
Black Buffalo (黑牛)
- Mikkeller ApS
| | |
| --- | --- |
| Educational use only; do not reuse. | |
Reviews: 31 | Hads: 72

4.29
/5
rDev
+12.9%
look: 4 | smell: 5 | taste: 4 | feel: 3.5 | overall: 4.5
375ml bottle into a 25cl Duvel tulip. Big thanks to Hopstoopid120 for sharing this monstrosity of a beer.
A: Blacker than night, with a finger of fine brown head. Good retention and lacing, especially for the astronomical ABV.
S: Insanely huge and amazing: bourbon, char, coffee, chocolate, and general barrel-aged richness. Amazingly little alcohol for the strength, with all the beer and barrel components receiving equal prominence. Truly wonderful.
T: Opens with all the awesomeness of the nose (SO much bourbon), but the booze swoops in like a falcon and simply destroys everything else with spicy, head-exploding alcohol. It's still a treat to sip, but nowhere near the perfection of the aroma.
M: Moderately thick, moderately carbonated, and profoundly sharp with booze.
O: I could have inhaled this nose on this one all night long, but sadly it was just too overwhelming with its alcohol component. At least it wasn't a sugar-bomb like Black Tuesday.
Cheers!
★
973 characters

2.83
/5
rDev
-25.5%
look: 4.5 | smell: 4 | taste: 2 | feel: 3 | overall: 2.5
It poured almost black. When held up to the light, it is almost opaque. It had a thick light brown head that took a fair amount of time to dissipate. It has a very smooth, almost creamy mouth feel.
I can't taste the complexity I would expect from an Imperial stout. It tastes chocolaty and malty with a lot of molasses, that reminds me of Bell's Black Note, but I don't get much bourbon. In addition, the heaviness and extremely high ABV makes it hard to drink a whole bottle.
★
477 characters

2.8
/5
rDev
-26.3%
look: 4 | smell: 4 | taste: 2 | feel: 3 | overall: 2.5
375ml bottle.
The pour isn't pitch black but pretty close, translucent chocolate brown out of the bottle, settling in under a thick mocha head that shows excellent retention and lacing. Really surprised at the head and lacing on a beer this big.
Aroma is bourbon, vanilla and a metric ish-ton of heavily roasted chocolate malts, not quite charred, just heavily roasted with dark chocolate and espresso beans.
The taste just doesn't measure up to the aroma. Alcohol up front, ethyl alcohol in fact. If regular Black tastes like charred earth (which it does in my opinion), then this is kinda like bourbon on the rocks...iis the rocks were pieces of charred earth. Burns like hell going down.
Mouthfeel is well carbonated given the alcohol but is all booze.
This makes Black Tuesday drink like Prima Pils. Doesn't hide the booze at all - the only flavors that do come out are charred malts and licorice. Just not my thing.
★
925 characters
4.32
/5
rDev
+13.7%
look: 4 | smell: 4.5 | taste: 4 | feel: 5 | overall: 4.5
From a 12.7oz green bottle.
Pours a beautiful thick pitch black that is topped by medium dark tan head that is frothy and very slow to recede. Smells of bitter sweet chocolate, booze, chalk, with a ton of heavy bourbon notes present. First sip is creamy, then bitter, with a strong dark chocolate super bitter finish. The creamy mouthfeel really stands out as the complexity of this beer happily greets me. WoW – so many great things happening here. The 19.3% ABV is present but not in your face. As it warms, the bourbon shines to the front of the class and dominates this wonderful beer. The bitter finish lingers long after every amazing sip. Very nice brew!
★
664 characters

4.07
/5
rDev
+7.1%
look: 4 | smell: 4.5 | taste: 4 | feel: 3.5 | overall: 4
12.7 ounce bottle. Served in a snifter, the beer pours dark brown/black with about a half inch tan head that stayed around a little while. There's also a lot of lacing left on the glass. Aroma is sweet and malty, the brew smells like chocolate, bourbon, vanilla, roasted and burnt/charred malt, caramel, and a bit of dark fruit. It tastes like bourbon, bittersweet and milk chocolate, vanilla, burnt/charred malt, booze, coffee, molasses and some licorice. The alcohol is noticeable, but it's not as hot as I was expecting it to be considering it's 19.3% ABV. Mouthfeel/body is medium, it's slick and coating and has a moderate amount of carbonation. I think it's a good enough brew, and it would be interesting to see how this one ages. $13.99 a bottle.
★
754 characters

3.72
/5
rDev
-2.1%
look: 4 | smell: 4.5 | taste: 3.5 | feel: 3 | overall: 3.5
Riding on the heels of the original Black, Mikkeller's Buffalo Trace-infused version pommels the taste buds into submission with an absurdly intense bourbon flavor and feel that's as intimidating as it is curious. Even coming from a staunch bourbon appreciator, I was taken back by the bourbon effect that's on display here.
Black Buffalo decants with an oily consistency that provides a mirror-like gloss of depth and clarity. The head builds like densely on the beer but reduces to a film across the surface before eventually succumbing to the rise of alcohols. As the sandy head colapses into the beer, The lace is replaced by inky legging that stains the glass with dark brandy-like appearances.
Bourbon, cocoa, espresso, toasted walnuts, and scorched molasses all fill the nose with equally high intensity but alternating with each visit of the nose to the glass. Roasted grain, rummy licorice and vinous red grape must gives a nearly sweet and smoky woodiness to accompany the alcoholic notes as the beer warms.
There's no doubt of the prominent flavor of this crazy-stupid stout- It's the undeniable taste of Buffalo Trace bourbon. In contrast, the smoky sweetness of scorched molasses superscedes the roast. Espresso and cocoa follow closely behind but can never command the forefront of flavor beyond the shear taste of bourbon. Oily walnuts, vanilla, caramel, burnt woods, and sherry-like wines give a sweeter and fruitier edge to ride along side of the roast and bourbony sweetness- often in contrast. Delicious but somewhat unsettled as the fusal flavor of alcohol becomes the highlight of the beer while hot and taking away from the subtle interplay of esters, oxides, roast, and caramelized sweetness.
Absolutely brutal to the mouth as an exploratory sip is immediately met with extreme alcohol heat, palate numbing, and sharp stinging of fusal distilled spirits. Undoubtedly full in body, but the beer's thinning alcohol forbids any appreciation of texture or finesse. Past the enormity of bourbon, the roast and barrel astringency continues into a very long and developing aftertaste.
Black Buffalo is an absolute beast that may be appreciated best when taken an ounce at a time from a shot glass. Facetious of course, but the take away from this beer is that it must be appreciated much more as a cordial or replacement for straight spirits as the beer rivals the amount of alcohol that's normally reserved for milder spirits and liquors.
★
2,460 characters
Black Buffalo (黑牛) from Mikkeller ApS
85
out of
100
based on
31
ratings.