Dismiss Notice
Dismiss Notice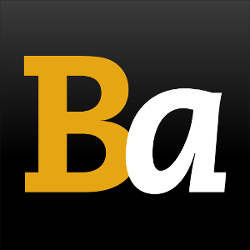 Join Our Email List →
And we'll send you the latest updates and offers from BeerAdvocate, because knowing is half the battle.
Dismiss Notice
Pat's Liquors
Reviews: 14 | Visits: 14
Reviews by roadhouse:
4.36
/5
rDev
-2.9%
vibe: 4.5 | quality: 4.5 | service: 4.5 | selection: 4
I love this place. Not just because it's about a minute away from my house, but it has a damn good selection for such a small place. You can find Three Floyds, Bell's, Stone, Founder's, some German, and Belgian ales regularly as well as plenty of different local Indiana microbrews. Service is usually helpful, depending on who's working. Prices are a bit cheaper than the other great place to get microbrews in NWI, The Liquor Stop. The best thing about this place is that you can get single bottles of anything in the shop.
★
525 characters
More User Reviews:

4.73
/5
rDev
+5.3%
vibe: 4 | quality: 4.75 | service: 5 | selection: 4.75
I live right around the corner from this place and they always take care of me. It's by far the best selection of craft beer in the area. I've been to other places that horde limited bottle releases and at Pat's they are always honest and upfront with what they have or what they're getting. Always friendly and if you have questions they have the staff to help. It is a little small and out of the way but thats part of it's charm. This is my go-to place for sure.
★
465 characters
4.64
/5
rDev
+3.3%
vibe: 4.5 | quality: 4.5 | service: 5 | selection: 4.5
6/15/12 - I found Pat's Liquors in Porter to be a real gem hidden in Northern Porter County. The staff was helpful, knowledgable and courteous - real Hoosier Hospitality. They have a very nice selection of craft beer with some real nice finds on the shelf - i.e. a 2010 Two Brothers Bare Tree, 2010 Stone IRS, and others.
It's a small store that cannot house every craft beer known to man, but the selection they do have will ensure you do not have to leave empty handed.
I was very pleased with the pricing. They are competitively priced with many of the other "craft" beer stores in NWI.
I will certainly give a Thumbs up to Pat's Liquors!
★
644 characters

4.88
/5
rDev
+8.7%
vibe: 4 | quality: 5 | service: 5 | selection: 5
I got lucky. I took a wrong turn off the main road and pulled into this parking lot to turn around. I realized it was a beer store so I decided to pop in and see if they had any craft beer. Wow!
Half the store is craft beer, the other half wine/liquor. It's a small building and feels a little cramped, my only complaint. The staff was more than helpful from the beginning. They asked what kind of beer I was in search of and had more than a handful of suggestions based on my taste. The cashier noticed I was looking at a 2012 bottle of Stone's Imperial Russian Stout, and went to the back and brought me out a 2010 bottle. I also found a 2011 bottle on the shelf, so I got a nice 3 year spread within a few minutes. I also scored a Dogfish Head WWS for a more than reasonable price. They also have beers/growlers from FFF, Founders, Hoppin' Frog, Brewdog, New Holland, lots of sours, and many other great selections. They even had a 3L bottle of Dragon's Milk!
Oh, and they're willing to break up any six pack and sell just one bottle, which a lot of places won't do. Another great selling point for this place is the $1 beer rack. It's a pretty good spread and for a buck, it's worth tyring a few new beers.
Overall, this place is really well stocked with quality beers. You'll definitely find something here you're interested in. The staff also made this stop a bonus. Great place. If you're in the area or take a trip to Indiana Dunes National Lakeshore, make sure you stop here as a detour!
★
1,499 characters
5
/5
rDev
+11.4%
vibe: 5 | quality: 5 | service: 5 | selection: 5
Pat's Liquors is an absolute "must hit" bottle shop in the region. Great selection and more than reasonable prices. Liz, the owner is one of the first and few truly craft beer passionate and knowledgeable retailers in the state. She is always willing to do anything for her customers and will gladly talk shop with anyone and everyone. She is a true BA! Pat's liquors is a rare gem in the world of grocery store beer selections and large chain accounts that have no clue about about craft beer or desire to learn. Don't miss out, it's worth the trip. Cheers!
Wait! I can bring my dog? Pat's is officially the best store ever.
★
626 characters
4.55
/5
rDev
+1.3%
vibe: 4 | quality: 4 | service: 5 | selection: 5
Very small and very friendly, but what really sets this place apart is their outstanding selection-- If they don't have it; simply ask and she'll tell you to come back tomorrow and they'll have it waiting. I also especially like that they let you mix and match, but take heed: you will be charged for the six pack of the most expensive beer. So for example, if you were to select a six pack of cheap beer and replaced one by throwing a Stone Ruination in there. Congrats! You just purchased a $16 six pack! In addition, if your dog is well behaved he's welcome to browse with you and they may even give him a treat.
★
615 characters

5
/5
rDev
+11.4%
vibe: 5 | quality: 5 | service: 5 | selection: 5
As I promised Liz the owner I would review her store, here I go.
A: This is a gem of a store. I would never have expected such a great little store with such a great BA running it. Well organized.
Q: Great quality. No complaints here. Exceptional.
S: 1 word. OUTSTANDING! Liz knows her stuff and truly cares. She made this out of town fellow NA feel right at home. I could gave stood there and talked beer all day.
S: Amazing selection. All kinds of good craft beers, including rare and one-offs.
Overall this is up there with the best. Hometown, genuine service from a world-class BA and store owner. I would make the trip from Detroit just to stop here.
★
660 characters

4.5
/5
rDev
+0.2%
my go to place now. I've been to Pat's about 6 times in the past month and a half and I fall in love with it more each time. The selection there is great. they have a lot of new releases and the fact that you can mix and match six packs is awesome. I didn't feel like paying 15 bucks for a 6 pack of Bell's Java Sout so I just bought 1 bottle. Glad I did because that 1 bottle was all I really cared for. The staff has been helpful everytime I've been there. Tell them what you're looking for and they'll point you in the right direction. Combine that with the fact they're open till 12:30 monday - saturday. Just an exceptional place to get beer.
★
647 characters
5
/5
rDev
+11.4%
This is my favorite store and I normally stop here about 2 to 3 times a week. The selection is out of this world and I know they are always working to get new beers in. Everyone that works here is real knowledgeable and friendly. I have never had a bad experience here. The store is rather small but that doesn't matter to me because the selection is crazy. It is definitely worth the stop because you'll probably find what your looking for. What stands out about this place for me is that they let you mix and match your six packs which is wonderful if you like to try new beers that way you don't get stuck with something you don't like. All I can say about Pat's is Don't judge a book by it's cover because even though it looks small it packs a serious punch with it's selection.
★
782 characters

4.7
/5
rDev
+4.7%
The store is small, but the selection is killer!
Lizzie is friendly, knowledgeable and generous!!
Prices are low (even for the area).
A great thing is that you can mix-and-match six packs. Just pay the higher six pack price and you you are out the door with a whole bunch of your favorite beers, or with some new ones to try.
Parking is limited, but there is a lot across the street that can be used.
You want Locals? She has them. You want FFF, Bell's, Stone, New Holland, Russian River, Great Divide...she has them. Do not miss the opportunity to visit if you get the chance.
★
583 characters

4.7
/5
rDev
+4.7%
My in-laws live just down the road from this place, and I've heard some good things so I ventured there on a recent trip to visit the family.
The outside isn't much to look at, but when I walked in I was greeted with a fantastic selection all compacted into a very tight little area. My first reaction were the prices. This place makes everywhere in Indy feel like I am getting bent over the barrel. Alpha King for 9.11 a sixer, GI night stalker for 8.53 a bottle, BA Boris for 15.00. No where in Indy has prices close to those and that is just what I can remember.
I was walking around and was approached by Liz and she asked if I needed help with anything, and I figured I would ask if by chance they might still have any GI BCCS, and I couldn't believe it, but Liz answered she had a bottle left in the back and went and got it for me. I was floored by this since I've never been in there ever and she very readily sold me a bottle of it for only 11.53!!!
She ensured that I will always buy beer from there when I go to my in-laws house. Thank you again!
★
1,063 characters

4.35
/5
rDev
-3.1%
Thanks to roadhouse for showing me this little gem. From the outside it kind of looks like a shitty hole in the wall. A true lesson in "don't judge a book by it's cover" is awaiting inside. As soon as I walked in I saw Beer Geek Breakfast Weasel. Not too shabby for the first damn beer I see. Everything else was great also. They had barely any macro beer. There was only one person working at the time and she was super cool. Everyone there seemed to know each other. I sincerely doubt I will end up back in Porter, IN again but if I do, I'm stopping at Pat's.
★
561 characters

4.15
/5
rDev
-7.6%
I have visited this place a half dozen times and I am always impressed by something they have in stock. It is a pretty small place compared to the Chicago area mega-stores I visit occasionally, but always has an great selection of micros and craft brews from Bell's, Founders, FFF, Dogfish Head, etc. If you are passing through NW Indiana I highly recommend a 10 minute detour off the highway to visit this little gem. It is also just a few minutes from the dunes, so it is convenient if you are heading that way as well.
The prices are fair and sometimes a great bargain. Not a lot of their selection sits around too long (I think they like to keep it moving, even if they have to put stuff on sale). The staff are friendly, though not all of them are beer geeks...
Highly recommended!
★
789 characters
4.3
/5
rDev
-4.2%
Easily accessible from 80/94 and right on highway 20 across from the waterpark. I usually try to stop by here at least every other week because of her delivery schedule. Liz, who is the manager, is a beer fanatic and used to homebrew also so she knows about beer and loves beer which is all good. The building is relatively small which is a minor drawback. The selection for micros are great. Bells, Dark Horse, Founders are always on hand. Other regional offerings are available. In my opinion, probably the second best place in NWI.
★
534 characters
Pat's Liquors in Chesterton, IN
96
out of
100
based on
14
ratings.