Dismiss Notice
Dismiss Notice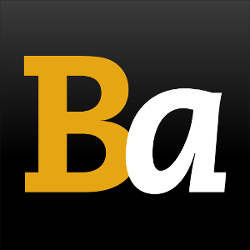 Join Our Email List →
And we'll send you the latest updates and offers from BeerAdvocate, because knowing is half the battle.
Dismiss Notice
L'Imperatrice
- Le Trou Du Diable
Reviews: 7 | Hads: 14
Reviews by brystmar:
3.36
/5
rDev
-5.9%
look: 4 | smell: 3 | taste: 3.5 | feel: 3 | overall: 3.5
Thanks Denise!
Tons of brown head above the black body. Nose is oxidized, cardboard ahead! Booze and fruits in the aroma too.
Underlying flavors are pretty good, though the booze character is way too strong. Tons of caramel -- far more than any RIS I've had.
Decent, not great.
★
280 characters
More User Reviews:



3.26
/5
rDev
-8.7%
look: 4 | smell: 3 | taste: 3 | feel: 4 | overall: 3.5
Served in a mini snifter. Pours very dark with a mocha head. Thin collar. The nose carries some roast and chocolate plus a bit of darker fruits. Brown sugar as well. Flavor is moderately sweet without any booze. Mild roast and backing chocolate. Medium body and good carbonation. Pretty smooth. Good beer.
★
305 characters

3.21
/5
rDev
-10.1%
look: 4.5 | smell: 3.5 | taste: 3 | feel: 3 | overall: 3
A - Not quite black, but very dark brown. Big frothy white head makes this a pretty great looking beer, although I wish it was a little more mocha colored than the off-white that it presents. Good lacing left on the sides.
S - Sweet smelling with chocolate, licorice, baking cocoa, and some dark fruit. Could use more roasted notes.
T - Taste is also pretty sweet, with a kind of milk chocolate or dark chocolate taste touched with coffee. Just doesn't seem manly enough for an RIS, people who like milk stouts may be a fan of this one.
M - Litte less body than is prefered, with soft, but present, carbonation.
O - Not a bad beer, just not what I think when I want an RIS. If you have a sweet tooth you might like this, if you're looking for something bigger, look somewhere else.
★
785 characters

4.05
/5
rDev
+13.4%
look: 4 | smell: 4 | taste: 4 | feel: 4.5 | overall: 4
On tap at ChurchKey yesterday. This was easily the best beer I tried from the rather unimpressive line-up of beer from this Quebec brewery.
The beer pours a blackish brown color with godd head retention and lacing. The nose on this beer is pretty attractive, with noticeable coffee, dark chocolate and licorise. Flavors replicate the nose pretty closely, with the coffee and dark chocolate dominating the flavor profile. Mouthfeel is really this beers best feature, as it has a very soft, rich, long and creamy mouthfeel. The finish is very long, and drinkability is pretty good. The alcohol is there, but this beer is not the least bit tiring or heavy on the palate.
Really enjoyed this RIS; all the more so for its relatively low abv. (by RIS standards).
★
763 characters

3.16
/5
rDev
-11.5%
look: 4.5 | smell: 3.5 | taste: 3 | feel: 2.5 | overall: 3
Pours a very dark brown, almost black with ruby around the edges. Head is gorgeous, generous, dense and creamy. Dissipates after a while, leaving some stunning thick lace around the glass. Could maybe be a smidge darker, but otherwise fab!ulous.
Nose is sweet and dark. A lot of roasted espresso and cocoa character on that, interlaced with caramel, vanilla and butterscotch. Yeah, really quite sweet.A pleasant nose, but I prefer my RISs roastier, definitely.
Taste is also really sweet. A huge amount of vanilla and crème Anglaise blend with mild espresso notes to give this a sugary latte kind of flavour. Has a light chocolatey character on the mid-palate that still manages to seem a touch watered-down, and the finish is underwhelming and also oddly sweet. Don't really want that flavour in an RIS, especially on the finish. Pretty unimpressed overall, almost to the point of disliking it. But I have to be fair, I have tried some astoundingly good RISs, and this is not outwardly bad.
A bit thin on the feel, and yet syrupy. Almost like cough medicine, really. Not particularly liking it, a bit more texture to it might lower the sugary perception of the palate.
This could be more easily drunk than a lot of Russians, if it weren't so damn sweet.
★
1,259 characters
3.61
/5
rDev
+1.1%
look: 4.5 | smell: 3.5 | taste: 3.5 | feel: 4 | overall: 3.5
On tap at the Local Taphouse Darlinghurst's Canadian SpecTapular.
Dark, reddish-black with an absolutely gorgeous head of cushiony and creamy pale, off-white foam. Just looks delicious.
Nose is roasty, with dark grains present, but it has some noticeable vinous wine characters, and a weak sugary sweetness. Eh.
Taste is similar. Sugar sweetness comes through after the initial dark roastiness, but the roasted character is not nearly robustly enough. Boozy notes with a light kirsch character. Mouthfeel is smooth enough, but not much to work with.
Drinkable for an imperial stout, but an imperial stout should be bold, heavy and aggressive. This is none of the above, and to be honest, I was a little disappointed.
★
720 characters

3.75
/5
rDev
+5%
look: 4 | smell: 4 | taste: 3.5 | feel: 3.5 | overall: 4
The empress -- I think. I am growing tired of this particular French-Canadian brewery. I have been repetitively underwhelmed by their beer.
Beer is dark brown to black and forms a head of offwhite bubbles that leaves a lot of lacing on the glass. Carbonation is moderate. It seems a little light but it looks fine.
Aroma is almost rauchbier like. There is definitely some smoke in the back there. Forward in the aroma there is some sweetness and then some roast, but there is for sure some smoke.
The smoke doesn't come through in the flavor. It would have been confusing with the roast in there. Beer is a little thin, very odd to me. There is a lot of roast in the back. Overall the flavors of this beer are rather muted. Mouthfeels is OK and drinkability is good.
★
769 characters
L'Imperatrice from Le Trou Du Diable
-
out of
100
based on
7
ratings.