Dismiss Notice
Dismiss Notice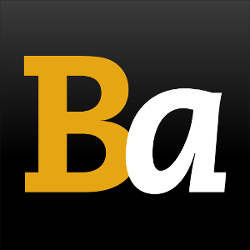 Join Our Email List →
And we'll send you the latest updates and offers from BeerAdvocate, because knowing is half the battle.
Dismiss Notice
Bochkarev Svetloye
- Heineken St.Petersburg Brewery Ltd.
| | |
| --- | --- |
| Educational use only; do not reuse. | |
Reviews: 11 | Hads: 14
2.91
/5
rDev
+9%
look: 2.5 | smell: 2.75 | taste: 3 | feel: 3 | overall: 3
A nice Russian lager, which feels light in taste, but still offers enough taste to really enjoy it.
Pours with a typical golden color and a very weak white head. The aroma is hoppy, not strong but neither too weak. The taste starts between sweet and neutral followed by a generous hoppy bitterness. A nice combination of bitter and sweet which will freshen you and is easy to drink.
★
382 characters

1.5
/5
rDev
-43.8%
look: 1.5 | smell: 1.5 | taste: 1.5 | feel: 1.5 | overall: 1.5
500ml bottle. Lager glass. Enjoyed on feb´13. Pale gold color, crystal clear appearance & white froth. Brief crown. Adjuncts & extracs both in flavors & aromas. Light body. High carbonation. Watery texture. Flat & boring. Drinkability is fat. If next time comes I´ll try a lima edge in it.
★
291 characters
1.43
/5
rDev
-46.4%
look: 2 | smell: 1.5 | taste: 1.5 | feel: 1.5 | overall: 1
Once it used to be a nice light lager with a jolly apple note in the nose as well as in the palate, but now...
Very pale to the point of being anemic, highly carbonated, bubbly head quickly dissipates, lace not more than symbolic.
Smell synthetic, un-beery.
Taste bland, unclear and immature. Seems that the brew has been severely under-lagered. Bitter and unpleasant finish, no aftertaste.
Don't touch it.
★
418 characters
2.31
/5
rDev
-13.5%
look: 3.5 | smell: 2.5 | taste: 2 | feel: 2 | overall: 2.5
Bleached corn silk yellow, one of the palest beers you'll ever see, on any continent. Oddly enough, it seems to become more amber with time and warming. Is that an optical illusion? A very light dusting of particulates and the rare ascending bubble are visible within the liquid. The head is cottony white in color and is substantive enough to last for a while and sticky enough to leave plentiful shards of lace.
CBETROE may be a light lager, but it smells no different than most adjunct lagers. It contains adjuncts, believe me. They all smell roughly the same and I'm having a hard time coming up with anything interesting to say when describing them. This one smells like lightly sweet, husky grain with a modicum of floral hops. No off aromas is a plus.
It also tastes like a light adjunct lager. There's nothing new here, move along. The flavor is mild and consists of untoasted grain with floral noble hop top notes (say that 5 times fast). Neither the flavor nor the bitterness have a chance to grab hold since they're washed away on a light, watery body.
Bochkarev CBETPROE (Light) profits by being exceeding light on flavor so that most of the potential offensiveness is blunted. It's an okay thirst quencher if you find yourself in Mother Russia with a hankering for the local equivalent of Miller Lite.
★
1,323 characters
2.95
/5
rDev
+10.5%
look: 4 | smell: 4 | taste: 2.5 | feel: 2.5 | overall: 2.5
nice thick bubbly head, took about 30 seconds for 1/4 in to dissipate with no lace, color comes in as a golden yellow (i'd say darker than most light beers), light carbonation movement, initial smell was lightly of citrus, reminded me of a weak weizen, now the taste... very very light, almost nonexistant, great beginner beer, is not a flavorfull beer and is lacking in anytype of mouthfeel. would almost compare it to how cotton candy feels...a whispy flavor and feel. if your looking to kill a thirst... groovy... if your looking to taste your beer.. no sot.
★
561 characters
3
/5
rDev
+12.4%
look: 3 | smell: 3 | taste: 3 | feel: 3 | overall: 3
Yellow barely touched with haze is the color. The top forms and lingers. Big aromas of cracked, raw grains -- like they were kilned in a hot air popcorn popper. Fermented mint and American Munster cheese seem to be suggested on the nose as well. The flavors are flat, sweet, bready and unexceptional. There is plenty of straw and hop bitterness to provide structure, though very little in the way of hoppy aromatics. The effect is very dry on the finish with rustic, almost crude tannins that sharply end the cadence of bland canned fruit flavor. Russian and Baltic lager can be much better than this. It has some character, just not an inviting one.
★
650 characters

1.51
/5
rDev
-43.4%
look: 2.5 | smell: 1.5 | taste: 1.5 | feel: 2 | overall: 1
$1.95 @ Charles Street Liquors, Boston, MA:
http://beeradvocate.com/beerfly/user_reviews/1008/
Presentation: 16.9 oz brown bottle with no mark freshness date.
Appearance: Yellowish straw hue with a thin ring of lace around the glass … poor head retention.
Smell: Slight fusel alcohol and cooked veggie, not clean at all for a lager.
Taste & Mouthfeel: Malt husk and cooked veggie on the palate, slick and crisp mouth feel does little. So hops try and sting the tongue with bitterness but they are bland in flavor and seem only to get in the way rather than balance.
Drinkablity & Notes: A quite horrible lager, nothing I would go back to or even recommend let alone cook with. Half of the bottle went down the drain.
★
736 characters
2.43
/5
rDev
-9%
look: 2 | smell: 1.5 | taste: 3 | feel: 2.5 | overall: 2.5
16.9oz brown bottle. Attractive pale yellow label, w/gold drop shadow lettering and Kelly green background. There is a place to notch a freshness date, but nobody bothered to notch it. Then, in small lettering, it reads; Best Before - see front label. There is no Best Before date there either.
It pours a pale straw gold with a fizzy, fast-fading white head and very little lacing.
A cut grass and cardboard smell is noticed at first. A faint heating gas-like smell is a bit disturbing.
A sweet corncob and lightly roasted malt taste is matched in its average ness by a light citrus and mild metallic edge.
As bad as this beer is, it's better than most of the North American Trade Alliance macro-swill beer. If only because the Russians don't bombard us with mind-numbingly stupid ads.
★
791 characters
2.33
/5
rDev
-12.7%
look: 3 | smell: 2.5 | taste: 2 | feel: 2.5 | overall: 2.5
About all I really need to say is that sugar is listed as an ingredient.
It pours a dark yellow with a thin white head, whisps of which linger on the surface and cling to the glass in an admittedly decent rendition of lace. The smell is sweet and just a touch soapy. The mouthfeel is a bit heavy and slightly prickly. The taste is, sure enough, sweet, with little malt noticeable. There's a wee bit of hops in the finish, but the overall impression is just bad beer.
★
469 characters

3.32
/5
rDev
+24.3%
look: 2.5 | smell: 3 | taste: 3.5 | feel: 3.5 | overall: 3.5
This is an all-malt beer brewed in St. Petersburg, Russia. It's their "Light" beer, although it's actually stronger than their bottled draught or "barreled" version at just 4%. It is light, however, compared to their "Export" at 5.2%, and their "Strong" at 8%. It pours a just slightly hazy yellow-gold body that's topped by a foamy bright white head. It drops shortly but maintains a good collar and some whispy surface covering; and leaves some spotty lace as well. A combination of sweet grainy malt and grassy/herbal hops greet the nose. It's light bodied with a fine, moderate carbonation that's smooth and creamy across the palate. The flavor is sweet, but not overly so, with a grainy malt that's nicely balanced by a gentle bitterness and herbal hop flavor. It simply fades away into the finish, lingering a bit, but drying before the next sip. It's nicely done; clean and refreshing with the typical sweet malt profile of most Russian lagers, but a little bit of hops to boot!
★
985 characters
4.35
/5
rDev
+62.9%
look: 4.5 | smell: 4.5 | taste: 4 | feel: 4 | overall: 5
Alexander,
What does it mean: a couple of years ago it was the best beer, but now...?
This beer was brewed firstly only 2 years ago. Abv and gravity were changed several times during the first year, but now they are constant - 4,5% for 11,5%.
Color is dark yellow to amber, not too pale at all. The beer has very vivid hops aroma with full malt and aromatic hops taste with some grassy tones. There is very pleasant hops bitterness in aftertaste. And I never felt any strong alcohol finish... The body is enough harmonic.
In fact Bochkarev may be considered as something Czech by its' taste, not like German-Scandinavian lagers types, which are produced by almost all Russian breweries.
And I think that the popularity of Bochkarev is proved by this. Now Bochkarev is on the 3rd place by sales in St.Petersburg (its' native city). Very good start!
★
853 characters
Bochkarev Svetloye from Heineken St.Petersburg Brewery Ltd.
73
out of
100
based on
11
ratings.